The World of XPILAR - CITYSCAPE PHOTOGRAPHY AND ART CONTEST WEEK #066 - THE DAVID TOWER
Hello everyone, thanks in advance for your presence in this post. The World XPilar community continues to encourage participation in Steemit with amazing contests like this one. This time the theme is urban landscape, I loved it and I feel the need to participate.
I have been dedicated to photography for some years. I'm just a film student who had to give up his education in search of a better life opportunity. Now I am here, a few countries away from my hometown trying to build a better life, and while that happens I am accompanied by my camera, the machine capable of immortalizing many memories.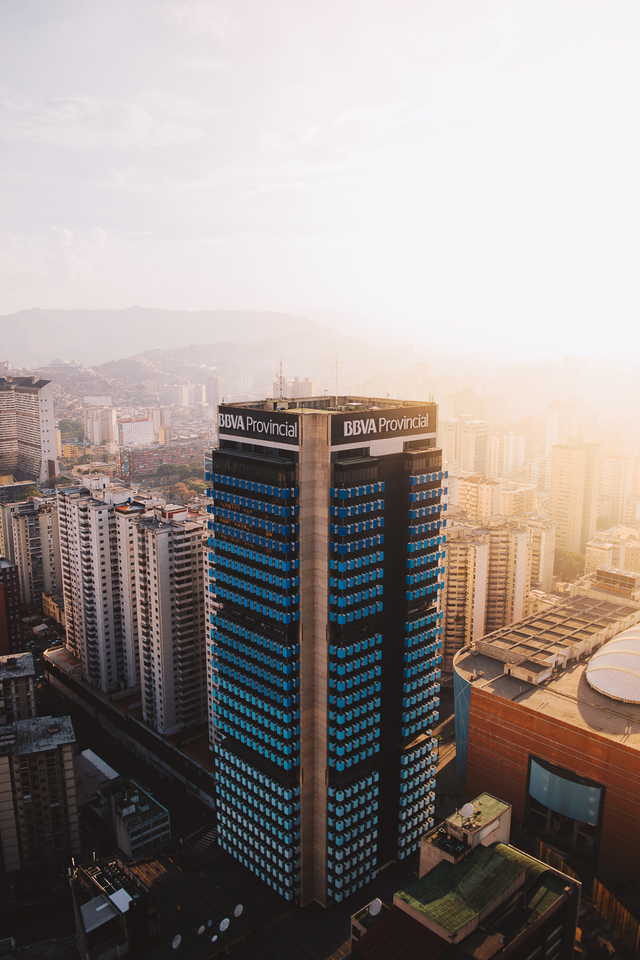 | Camera | Nikon D3300 |
| --- | --- |
| Lens | Nikon AF-S 18-55 (f3.5-5.6) |
| Location | Caracas, Venezuela. |
| processing in | Ligthroom 5 |

This photo was taken from a large abandoned tower located in the middle of the city. Its history moves me. At some point during the banking crisis in 1994 this large building was affected, its construction was never finished and its owner, a multimillionaire businessman decided not to continue the project. When he died the building passed into the hands of his son but he left the country and no one ever took care of the building again.
In a state of abandonment, people without a home began to turn it little by little into a kind of slum. A lower class neighborhood popular for being peculiar and dangerous, perhaps the largest vertical neighborhood in Latin America.
Years later the site was evicted by government authorities. Today it remains closed to the public. However a couple of years ago and with the help of a friend I was able to enter. He knew the guard, we gave him some tickets and we were able to climb up there, a risky but incredible adventure. we reached an unimaginable high point in the center of the city.
This tower although still unbuilt is the second tallest building in the city. From there I was able to take all these pictures of the city and all its history makes my hair stand on end.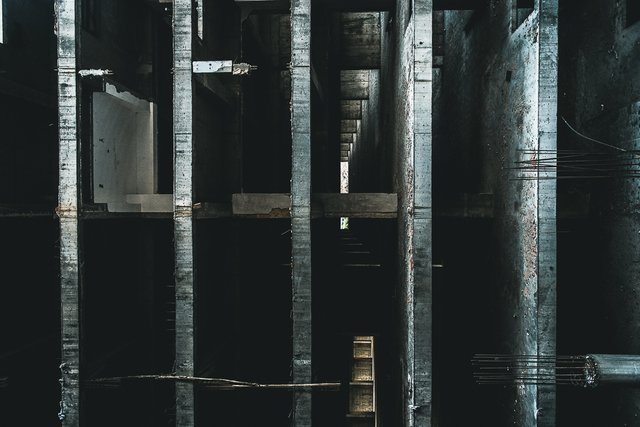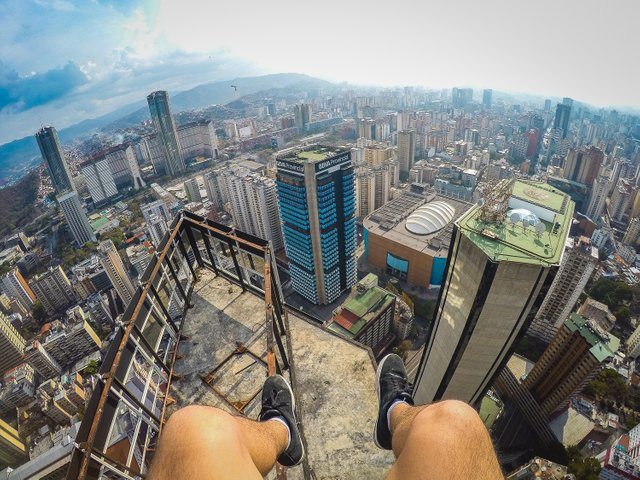 Entering this contest is important to me because it represents an adventure, a social reality and a photographic record of my last trip to Venezuela.
I hope you can appreciate and enjoy this content.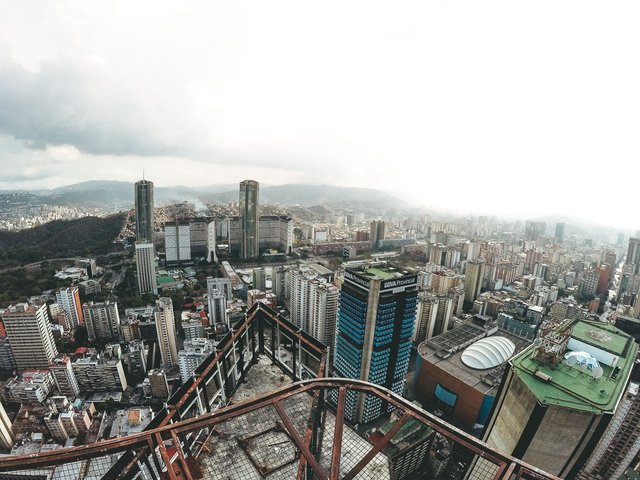 Thank you for reading and getting here
Unless otherwise specified, the text and photos are mine