HOPE DAY: Special edition, breakfast preparation and resource management.
Hello dear friends of hope, it is a great honor for me to greet you and share with you this special edition of HOPE DAY. In this publication I want to share with you not only the photographic testimony of each delivery, but also the preparation of the breakfasts and a simple explanation of how we use the resources we receive on the platform.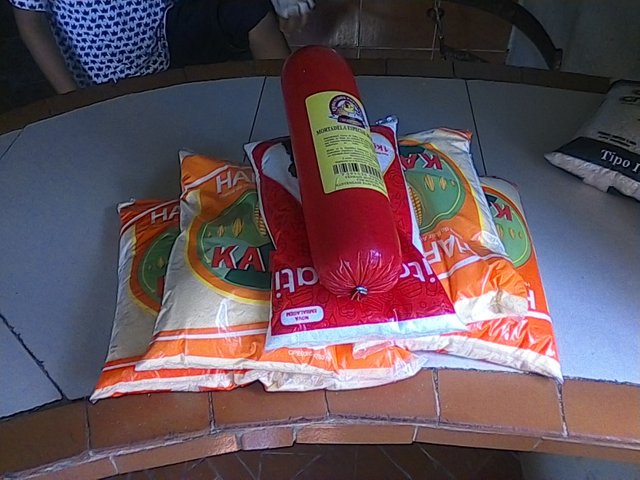 I must say that HOPE DAY has become an exclusive program on this platform, so all the resources we invest in children come from the SBD that we receive in each publication thanks to their positive votes and especially the support of @steemcurator01, we can to say with property that this program is a reality thanks to Steemit.
Ok, now we go on to expose in a series of images the work we are doing.
The first thing we must have on hand are the supplies to prepare breakfasts, as shown in the image for breakfasts in the sector where we serve more children (Francisco de Miranda) we require a minimum of:
| Input | Bs | Dollars | Steem |
| --- | --- | --- | --- |
| 5 Kilos of Corn Flour | 8,000,000 | 4.30 | 8.11 |
| 1 Kilo of Meat or Mortadella | 5.200.000 | 2.79 | 5.26 |
| Dressings | 4,000,000 | 2.15 | 4.05 |
| 1 Kilo of wheat flour | 1.800.000 | 0.96 | 1.81 |
| 1 Kilo of Sugar | 1.300.000 | 0.69 | 1.30 |
| 2 Liters of Milk | 1,200,000 | 0.64 | 1.20 |
| Total | 21,500,000 | 11.55 | 21.79 |
If to this we add administrative or other expenses that are not reflected in this analysis, in total we need for each delivery between $ 12 and $ 15 about 23 or 28 Steem with the prices of now. You should also note that we deliver twice a week.
Note: At HOPE DAY we are not administration experts, so we offer this simple analysis of the resources we manage within the program.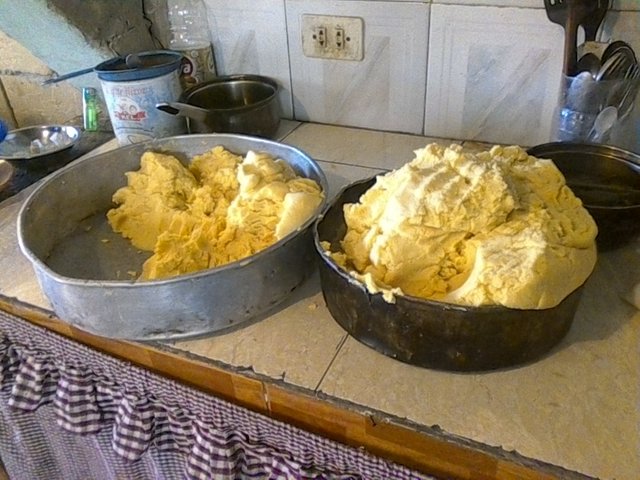 The following is the preparation of the dough for the Arepas until reaching the desired consistency; This for people of other nationalities, the Venezuelan knows this procedure very well.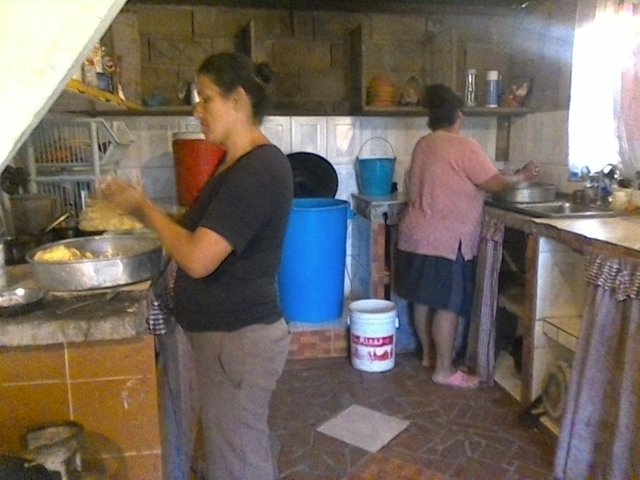 After the dough is ready, one of the volunteers is in charge of shaping the Arepas and putting them on a previously heated plate, where our Arepas will be cooked.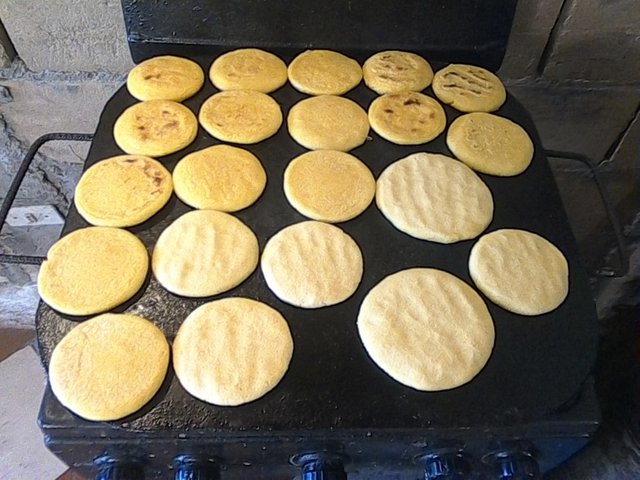 The next step is to cook the Arepas, this step we do in a "Multi-arepas griddle" that we send to prepare exclusively for HOPE DAY.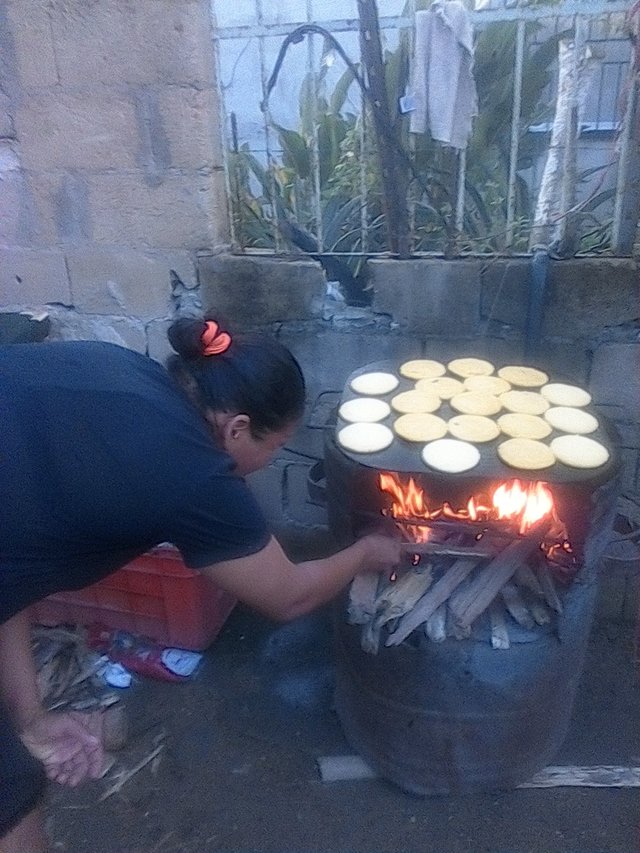 As in Venezuela getting gas is sometimes difficult, in the absence of gas we cook them over wood.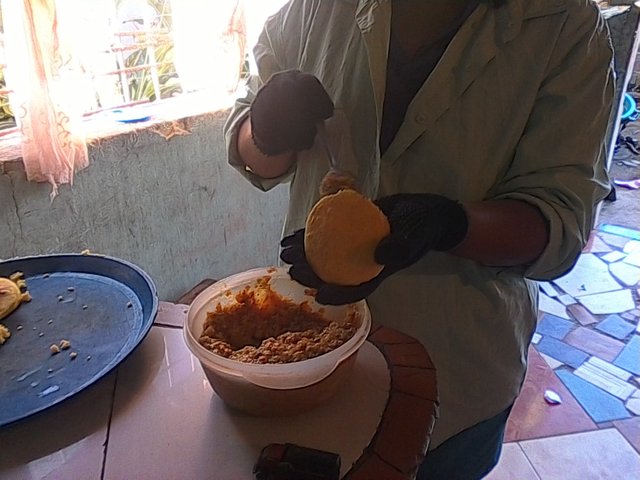 While the Arepas are coming out of the grill, they are filled with the previously prepared stew. Sometimes meat in other mortadella depending on the movement of the market, we use what is less expensive.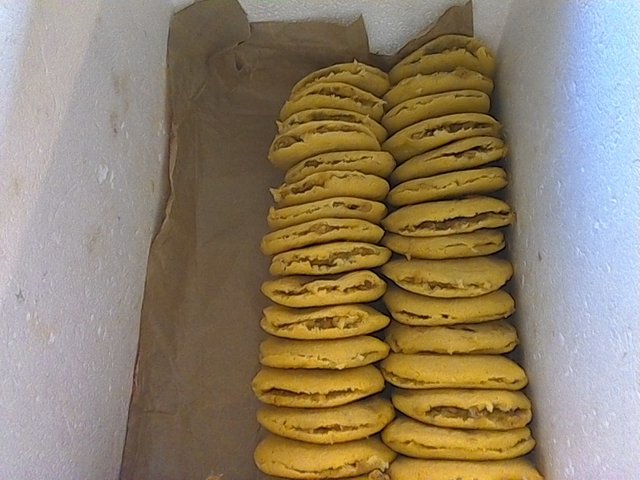 When the Arepas are ready, they are carefully organized in a cellar that we use to take them to the delivery site.

Regarding the resources that we manage for the program, we reiterate that we are working only with the resources derived from the rewards obtained in the program's publications. We are trying to see if we can convince a local company to get involved with us in this initiative.
The rewards obtained are exchanged at the exchange house @orinoco. As the most recent image of our latest transactions shows, the platform assigns a unique MEMO for each bank account and a second MEMO for internal wallets, that is, for those who wish to protect resources from market volatility in the native currency of platform the NECTAR.
So, of the rewards obtained, we exchange a part for Bolivares (VES) and another part we convert into NECTAR, not only to protect them in a stable currency, but also to have liquidity and withdraw NECTAR to VES whenever we need it to buy inputs for this program.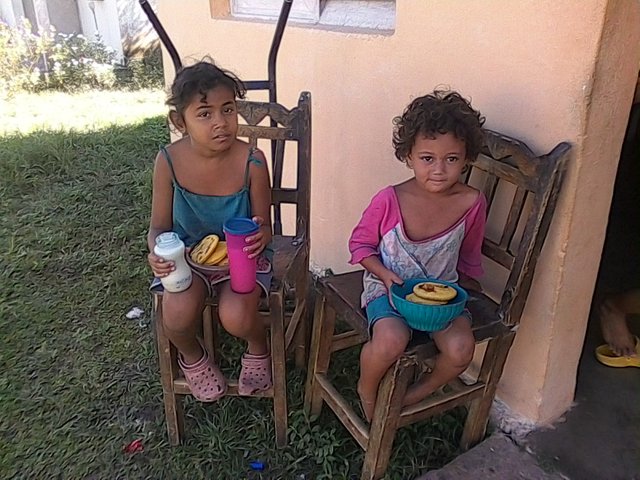 Then there is the final result, children in poverty being served with their breakfasts. At HOPE DAY we find great satisfaction in this work and we invite you to join us in this work.
We call on the great curation accounts to support us, we also thank @steemcurator01 for joining us in this program, @xpilar and the WORLD OF XPILAR community.
In a next installment we will be sharing about our future plans.
Until a next installment, thanks for supporting us!