INKTOBER #14 ARMOUR
---
Finally! many days have passed without any presence of my art in the Inktober, I was stuck in the commissions and had no time to ink some paper, I'm behind by 6 days, sad but not so surprising, I already failed my goal of not failing in the challenge, but I will not let it end without me.
The theme for day 14 was
"armour"
, I thought about making some warrior with traditional armor, but I had this crazy idea of the little engineer mouse and I couldn't stop myself from making it, so today you see a very intelligent mouse that loves to outwit human traps and get free cheese.
---
-Humans finding the trap intact and the cheese stolen.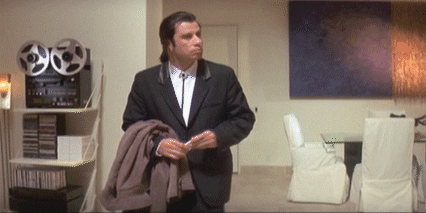 Source
Materials:
Opaline Cardboard (A4)
HB Graphite Pencil
Black Ballpoint Pen
Black marker, fine tip
-Sketch:
I drew a cross in the middle of the paper and through it I fitted the character on the paper, using soft strokes with the HB pencil.
-Outline:
Taking as a guide the lines of the sketch, I outlined the entire silhouette, trying to make the strokes as fluid as possible, because if I stopped for a few moments the pen would spill ink.
-Ink filling:
To not have the character floating in the middle of the paper, I wanted to make a black background, but not a boring one, I made it in the shape of a cheese with some holes, always taking care not to color unwanted areas.
-Final Touches:
Gently using the black pen, I made some lines to detail the trap and the armor, but I didn't feel satisfied, the essential was missing, what I love to do in this kind of illustrations, a little bit of pointillism, gives an elegant touch to every minimalist drawing.
---
I'll leave you a little gif with the whole process in it, so you can better appreciate the step by step.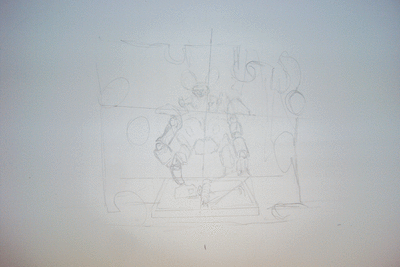 ¿What is Inktober??
The Inktober is an initiative created by illustrator Jake Parker in 2009, with the aim of improving his artistic skills, but over the years has had a great impact on the international art community. The challenge is to make an ink drawing every day, hence its name, "ink" "tober" (October), although for the most part this is respected, many other artists prefer to stay in their comfort zone, so you can see illustrations made with watercolors, graphite, charcoal, digital and any existing technique.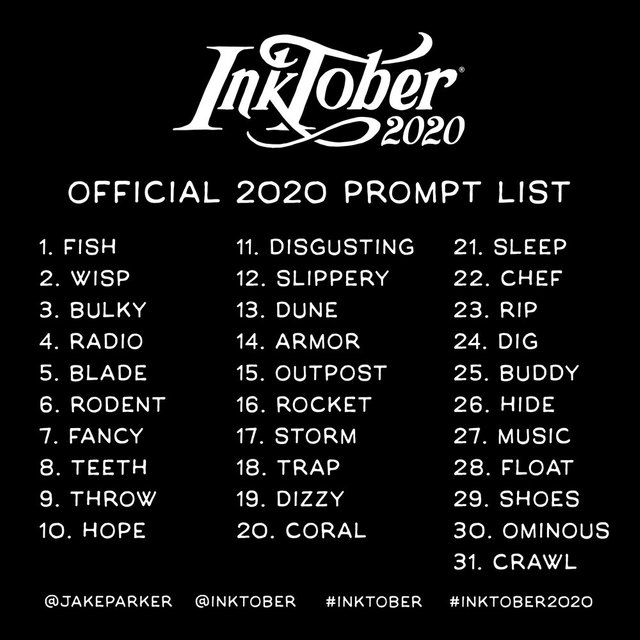 31 DAYS, 31 DRAWINGS
If you want to improve your artistic skills, this challenge is for you, you can publish your results in social networks using the hagstag #inktober or #inktober2020.
Copyright @hadley4
See you in a future post!
Thank You for Supporting My Artwork