SUEÑO CON CABALLOS (Part 2) | Classical Guitar Music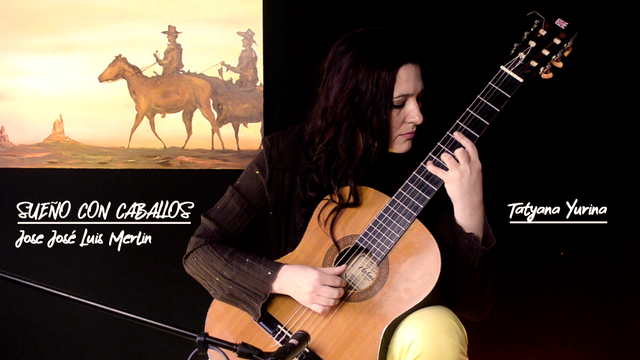 ---
SUEÑO CON CABALLOS — Classic guitar composition in three movements by Spanish guitarist Jose José Luis Merlin.
Performed by my girl Tatyana Yurina.
Sound and video by me, Artem Manzhos (aka @gulia.peito)
This is one of the videos we submitted to the International Folk Instrument Competition. Tatiana has worked very carefully on the second part of this magnificent composition. We'll be recording the rest of the parts shortly.
We will also soon post the second video from Tatiana's competition program.
If you liked her performance, like it, leave your vote and subscribe to us on social networks. It helps us grow. Many thanks!
Steemit: https://steemit.com/@gulia.peito/
Tatyana's YT: https://www.youtube.com/channel/UCvGdkk3qiwBLfuopiRt6fxg
Odysee: https://odysee.com/@classicguitar:3?r=4Mdvk4CcRx4fGefpYiFFwZTABbZJvUmg
---
▶️ 3Speak