[ESP-ENG] The Diary Game: Una tarde celebrando la amistad // An afternoon celebrating friendship [28/09/2021]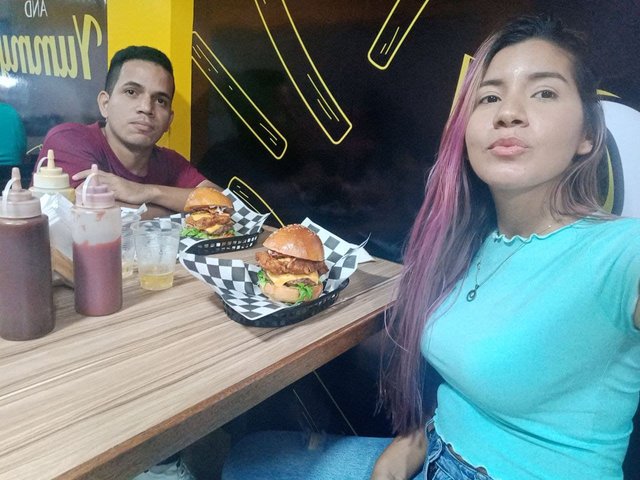 La amistad es uno de los mejores regalos de la vida, siempre y cuando sea sincera y desinteresada, gracias a Dios tengo la dicha de decir que cuento con algunas amistades que cumplen estas características y se han convertido en un apoyo para mí, ese es el caso de mi amigo @anthony2019.
Friendship is one of the best gifts in life, as long as it is sincere and selfless, thank God I have the joy of saying that I have some friendships that meet these characteristics and have become a support for me, that is the case of my friend @anthony2019.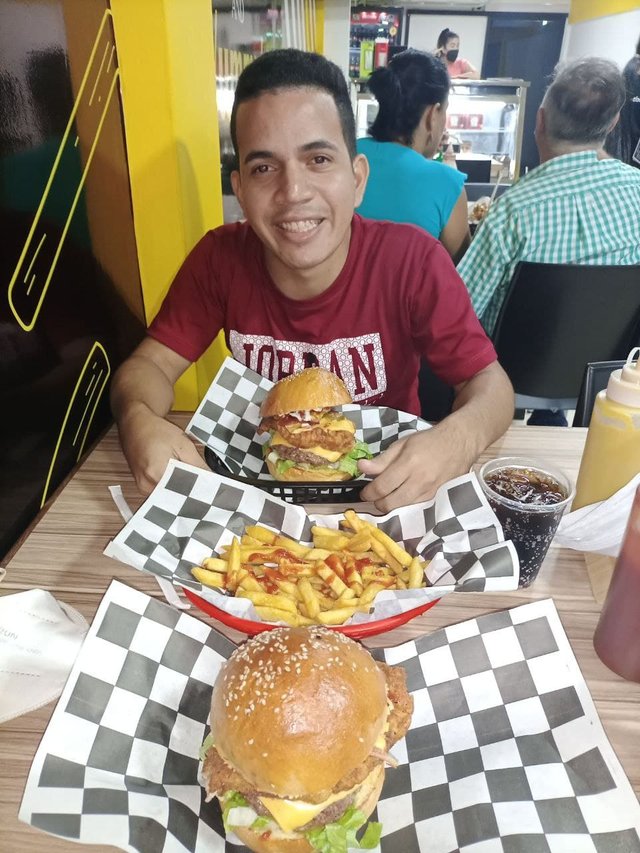 Hola mi gente bella, espero se encuentren muy bien. En esta oportunidad quiero compartir con ustedes una tarde llena de risas y anécdotas, en la cual conté con la grata compañía de Anthony Larez, compañero de estudios, amigo y colega dentro de la plataforma, hace mucho que no compartíamos y conversábamos en persona, incluso en el me de julio recibimos nuestro título de TSU, algo que esperábamos ansiosamente desde hace un año, sin embargo, no se pudo celebrar como se debía en aquel momento.
Hello my beautiful people, I hope you are very well. In this opportunity I want to share with you an afternoon full of laughter and anecdotes, in which I had the pleasant company of Anthony Larez, fellow student, friend and colleague within the platform, it has been a long time since we shared and talked in person, even in the month of July we received our TSU degree, something we were looking forward to for a year, however, we could not celebrate as it should at that time.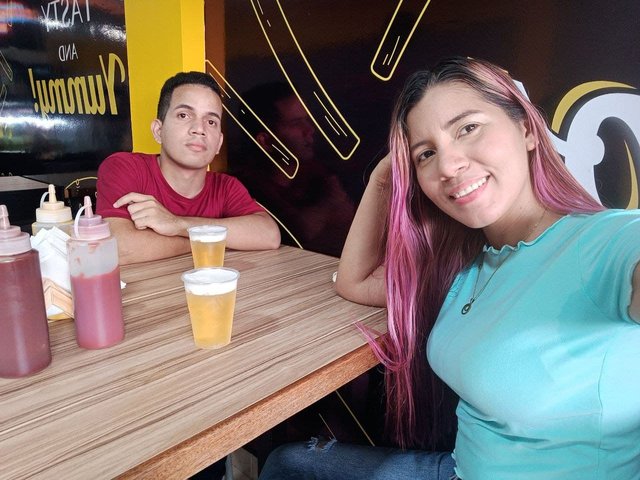 Así que decidimos hacer un espacio en nuestras ocupaciones y celebrar un ratico nuestra amistad, fuimos a comer a un sitio donde la comida sinceramente es demasiado buena y 100% recomendada, por otro lado, nos tomamos unos tragos para pasar el rato y conversar a gusto. Anthony fue quien me habló de la plataforma y siempre ha Sido un amigo dispuesto ayudarme en lo que este a su alcance, lo aprecio muchísimo y espero haya disfrutado tanto esta tarde como yo.
So we decided to make a space in our occupations and celebrate a little bit our friendship, we went to eat at a place where the food is sincerely too good and 100% recommended, on the other hand, we had a few drinks to hang out and talk at ease. Anthony was the one who told me about the platform and he has always been a friend willing to help me in any way he can, I appreciate him very much and I hope he enjoyed this afternoon as much as I did.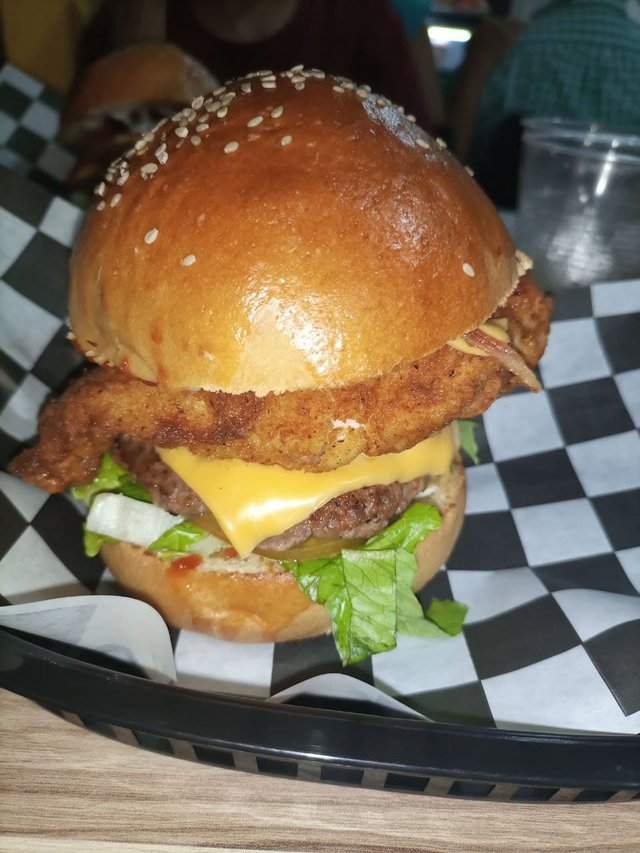 Mi día giro entorno a este encuentro, el cual me alegra mucho que sucediera, algo diferente dentro del encierro constante que he vivido por la pandemia.
My day revolved around this meeting, which I am very glad happened, something different in the constant confinement I have lived through because of the pandemic.
Gracias por leer, ¡hasta la próxima!
Thanks for reading, see you next time!