Valentine's Day Special Painting
Hello everyone! I hope you are doing great. I'm dropping by to share with you my latest digital painting. Special "Valentine's Day". Also for this image I thought of making it a poster by integrating letters promoting my illustration and painting services to anyone who is interested.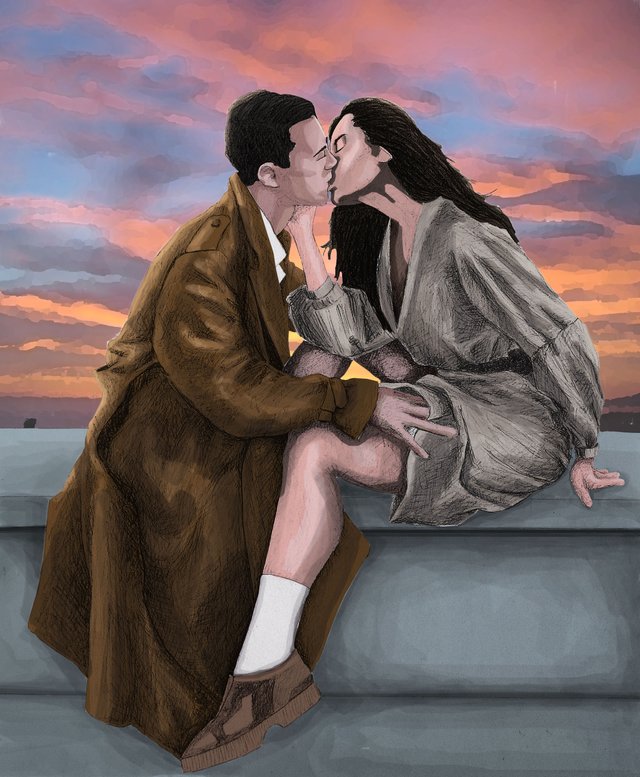 The technique used for this painting is mixed media, I have made the drawing done in pencil on cardboard and then I have recorded photographically, cleaned and colored digitally in Photoshop tool.
A little bit of the process.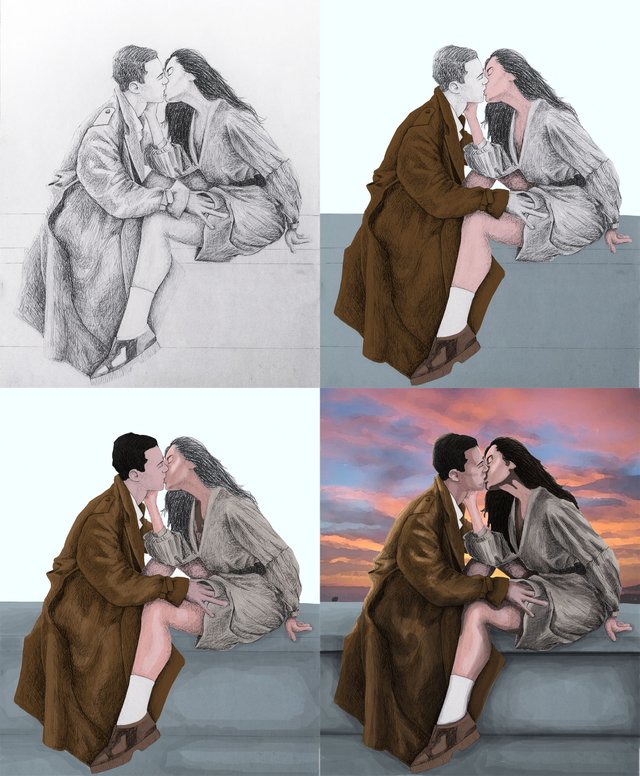 Open commissions!
If you are looking for an illustrator for that project you want to shape don't hesitate to contact me.
Well friends, that's all for this post. Soon I will be sharing with you more of my work. Thanks for your attention.