Hello dear friends, I am back with another of my portrait studies. This is a series of drawings of female faces, as an exercise to develop practice in the representation and consistent application of color.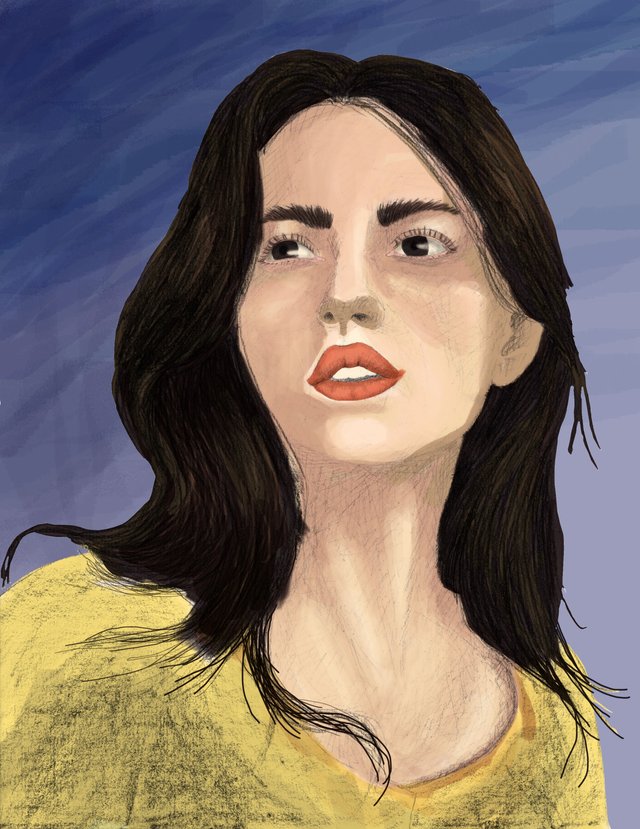 The technique used is mixed media, looking for an integration between analog methods and digital techniques. Both in my last drawings and in this one I have made the line art by hand with pencil on paper, then I have scanned it at a resolution of 300ppi, and then I have made the coloring in the digital tool Photoshop.
A little bit of the process.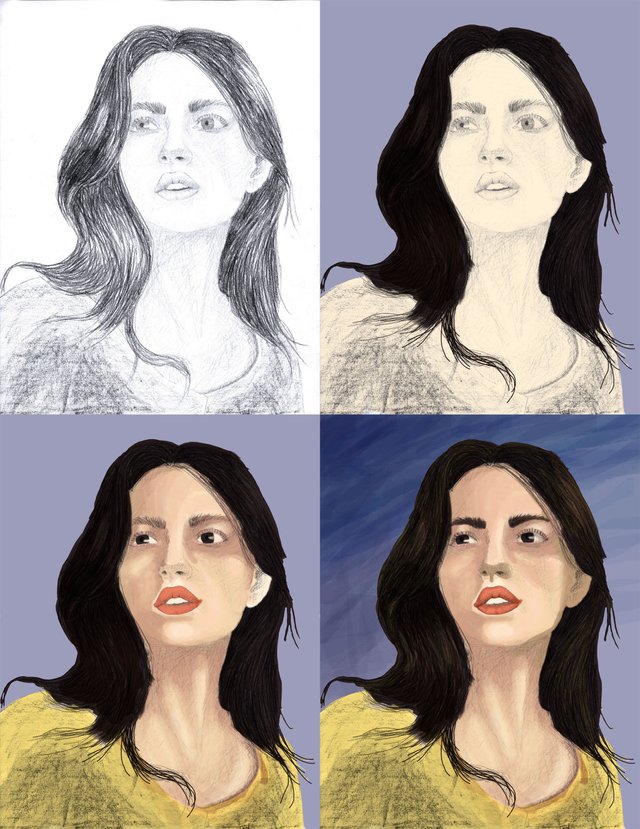 Link to the reference image.
https://www.pinterest.com.mx/pin/387520742950867999/
Well fellows, this has been my delivery today, I will be back with you for the next one. Thanks for your attention.