ArtVenture Contest: Anakin Skywalker - Fan art
Hello everyone! I am very excited to participate in this contest. Today I bring you my entry about Star Wars, one of my favorite sagas. For today's entry I have decided to represent my favorite Star Wars character Anakin Skywalker, played by actor Hayden Christensen, in a pencil drawing.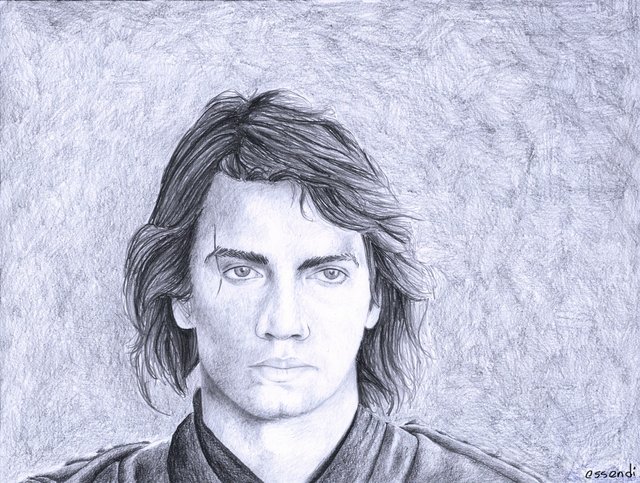 Anakin Skywalker, a human man sensitive to the Force, was a Jedi Knight of the Galactic Republic and the Chosen One of the Force. During the Clone Wars, his achievements as a commander on the battlefield earned him the nickname of the Fearless Hero.
After moving to the dark side of the Force, he became known as Darth Vader, a Dark Lord of the Sith and apprentice of the Emperor Darth Sidious. As a Sith Lord, Vader turned against his former comrades and hunted the surviving Jedi to near extinction. He became an enforcer of the Galactic Empire, who worked to crush the Alliance to Restore the Republic for opposing the will of his Sith Master. However, despite his actions as Darth Vader, a glimmer of the bright side of the Force remained within the ancient Anakin Skywalker.
about the process.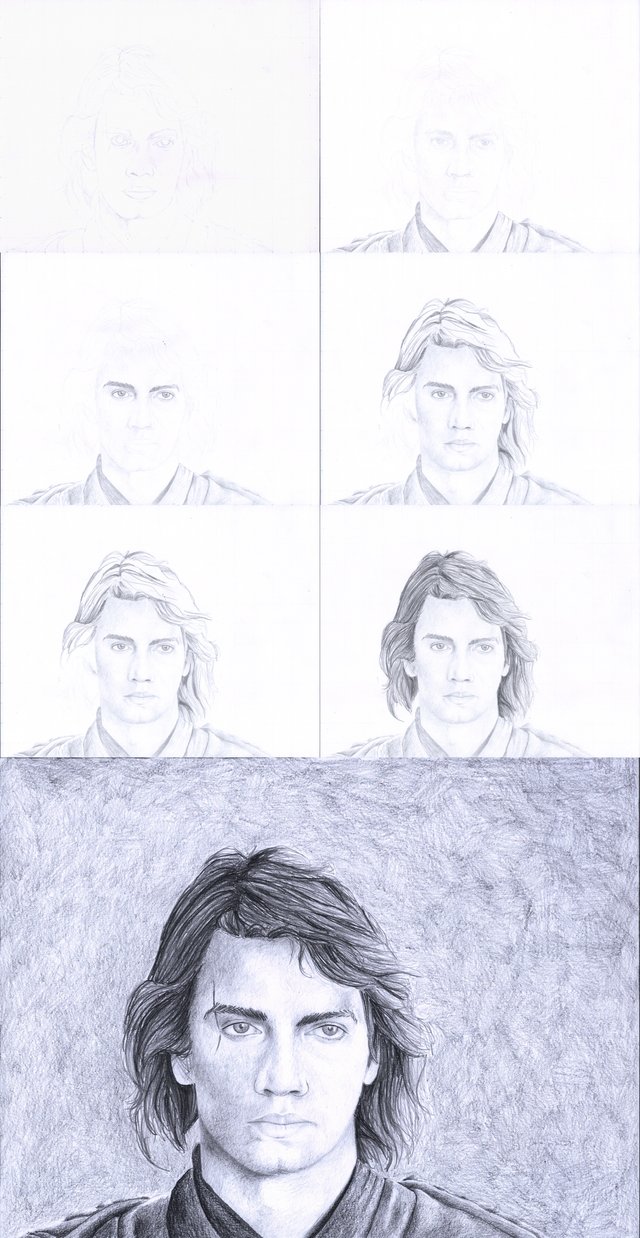 well friends this has been my entry today I hope you have enjoyed it. thank you for your attention!