Rumoh Kroeng Bade, The Tradititional Building of Community in My Village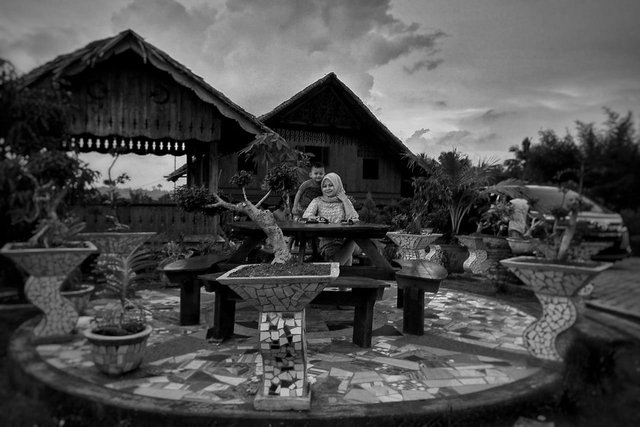 ---
Custom and culture are inseparable, and so are all things related into these two things. Not infrequently its becomes an entity of a nation and state. Even so, not all of them are aware of it, a lot happens among our society like that. They forget it easily, replacing it with all forms of contemporary times. All that is only pursuing one goal, not out of date, although They must eliminate history in their own region.
The Last Samurai, the movie is very thick will record their history of the Samurai in Japan. Although previously they were one of the Japanese royal elites soldier, but when technology coming, the Samurai who had traditionally served the Japanese empire had to be crushed by their own people. The movie is very memorable for me, who likes to read and find out about history.
"The Last Samurai ilustrassion movie is actually a lot happening in our country, without us knowing it directly. We admit it or not, that is going on and will continue to happen. "
---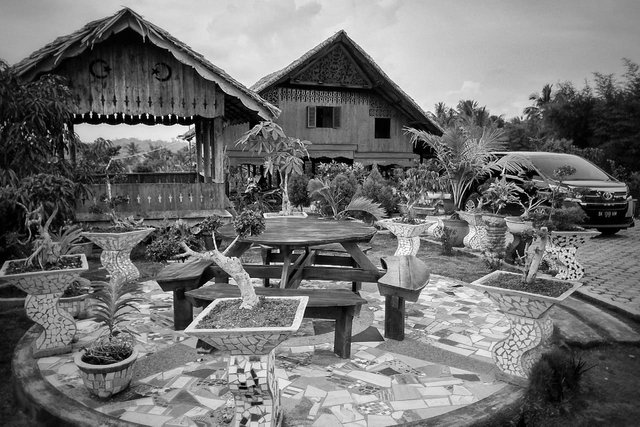 ---
In the province of Aceh, Indonesia, we have an icon that is now beginning to disappear among our people, although the building basically be found easily in places of historical government sites, but the Rumoh Aceh has lost its spirit among the people here.
In Lhokseumawe, a small town where I live, Rumoh Aceh which is a replica of a local traditional house just counted with a finger number. There is no significant number, even though this traditional house can be preserved. Whether looking outdated and not modern, this house was less desirable, even our community chose to build a modern and minimalist building. However, some people believe that the costs incurred to build and maintain Rumoh Aceh are more expensive than building a modern house.
The following is a glimpse of Rumoh Aceh [Rumah Kroeng Badee]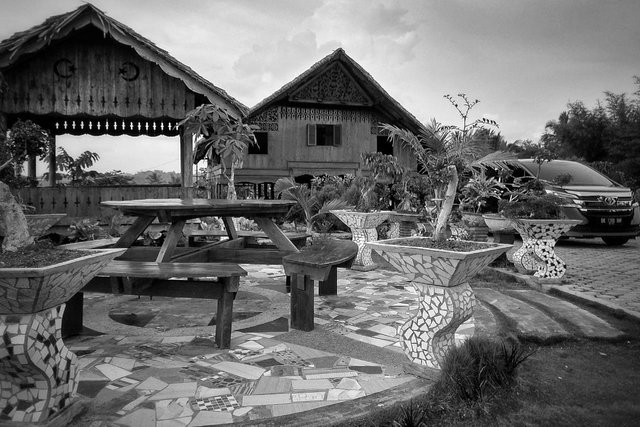 ---
Krong Bade's house [Rumoh Aceh] is one of Indonesia's endangered cultures. Krong Bade's house is now rarely used because almost half of Aceh's people choose to live in a modern home. This is because the price of modern home construction is much cheaper compared to Krong Bade House. In addition to construction costs, maintenance costs for the Krong Bade House also cost a lot.

Traditional Acehnese houses are on stilts which have 2.5 to 3 meters pole height. The shape of the stage was chosen so that residents of the house avoid the onslaught of wild animals. Stilt houses are also built so that water does not enter the house in the event of a flood periode.

The unusual thing about Aceh's traditional house is the door which has a height of 120 to 150 cm. So, sometimes people have to bow down to enter the house. Then, how the history, parts, and philosophy that is in the traditional Acehnese house?
---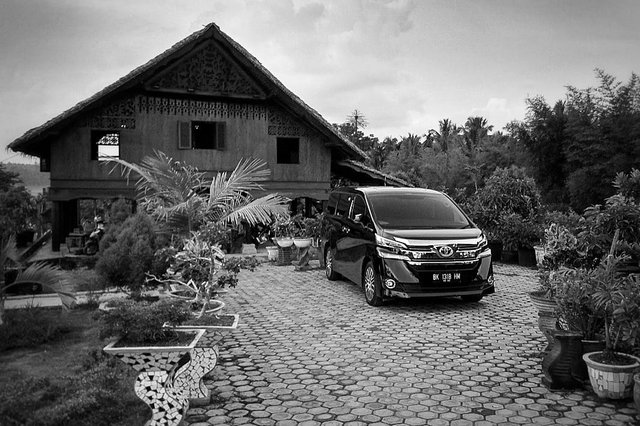 ---
In addition to its uniqueness that can last a long time, the traditional house from Aceh naturally also has other uniqueness.
Seuramoe Keue or front porch.
Front porch is the front part of the house that serves as a place to receive guests. This room is also commonly used for families to relax and mingle.
Middle Seuramoe or middle porch.
The function of this room is a gathering place for all residents of the house. Here there are bedrooms and a place to bathe a dead body (Manyet) if a family member dies.

This room is a private room for families so guests who want to come in must go through permission from the homeowner. To distinguish it, the middle porch floor is higher than the front and back porches.
Seuramoe likot or back porch.
This room usually contains a kitchen, dining room, or a place to relax. This room does not have rooms like a central porch. The floor is also made lower than the middle porch.

In addition, the form of houses on stilts for the Acehnese people made it easier for them to save their harvest. Usually, the harvest is stored in the lower part of the house. Some communities also make juggernauts for Acehnese pets.

While the lower part is used to store crops or livestock, the roof of Aceh's house also has its own function. The function of the roof is to store heirlooms. These items are passed down from generation to generation with the children and grandchildren of the homeowner.
---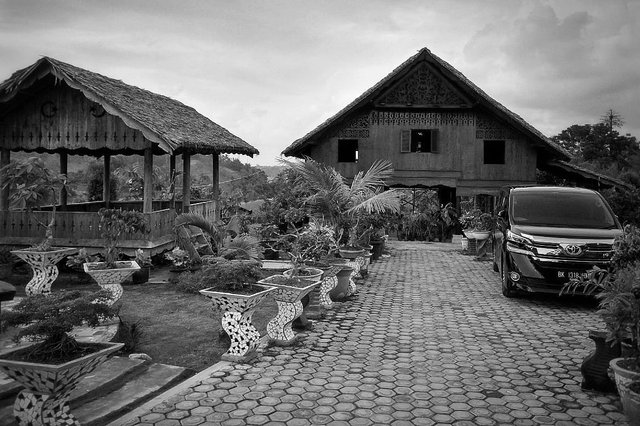 Well that's a glimpse of the Rumoh Aceh, the iconic traditional houses building in our area, that are starting to disappear in time, although there are still some places that can be visited to see a replica. Like the captured that I have, this is Rumoh Aceh display of replicas of Aceh houses found in Lhokseumawe City, precisely in the tourist area of Jeulikat Reservoir.
---
All Photos are My own Document
---