Antonín Dvořák Museum 🎼 #club100
Hi Steemians 🎶
I visited the Antonín Dvořák Museum of the esteemed composer Dvořák, whom I know from the Symphony No. 9 ✨ This museum is in Prague. Antonín Dvořák (1841-1904) was a world-renowned romantic Czech composer and violin and organ virtuoso of the 19th century 🎼🎻🎹 He also was a great traveler from Europe to America 🌍👌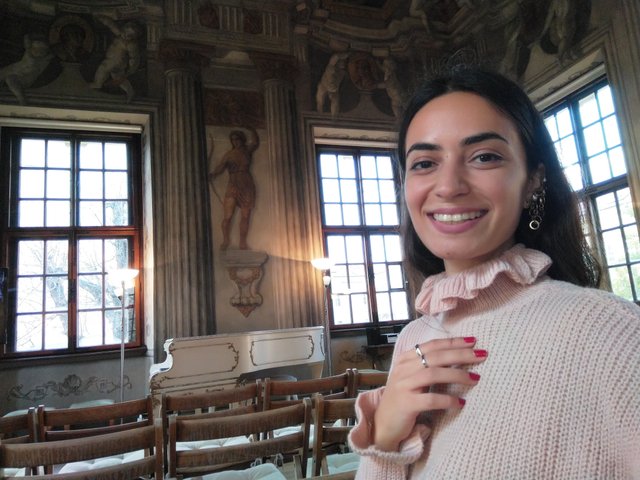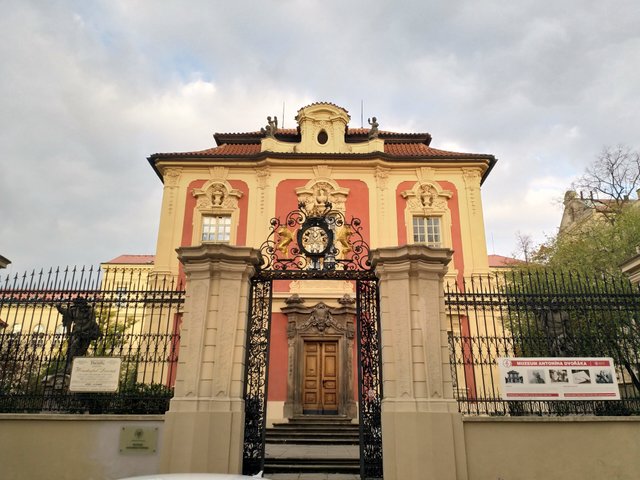 The museum was opened in 1932 in this beautiful baroque villa. Both the garden and the interior of the museum, which draws attention with its architecture, are very beautiful. The museum contains Dvořák's manuscripts, musical instruments, Cambridge graduation gown, his furniture, etc. The Cambridge graduation gown is shown in the photo below.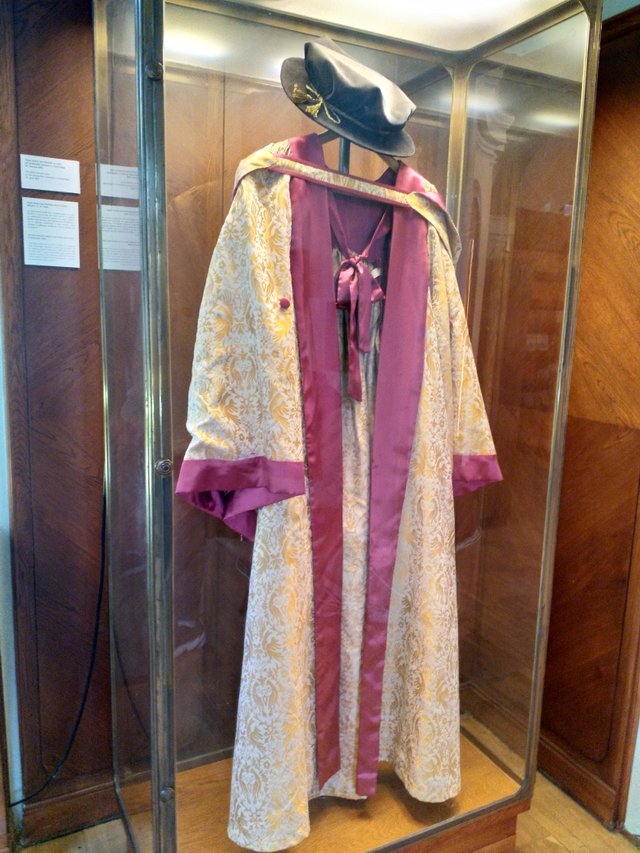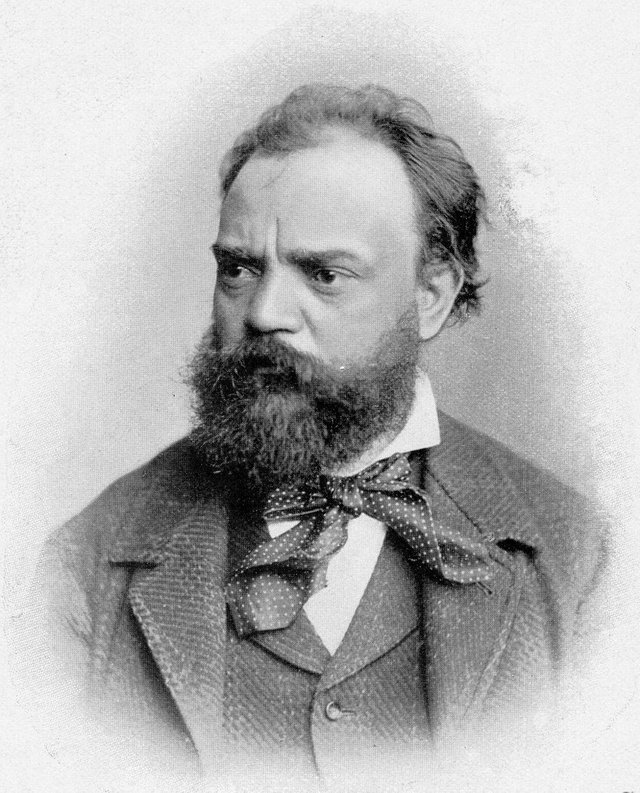 ---
I will share with you what I learned from the museum about Dvořák's life and music 😊 Dvořák's musical talent was evident from his childhood. His musical talent was also encouraged by his family. In my opinion, few things are as precious as a family supporting their children💕 Between the ages of 12 and 15, he lived with his aunt and uncle and started playing harmony, piano and organ.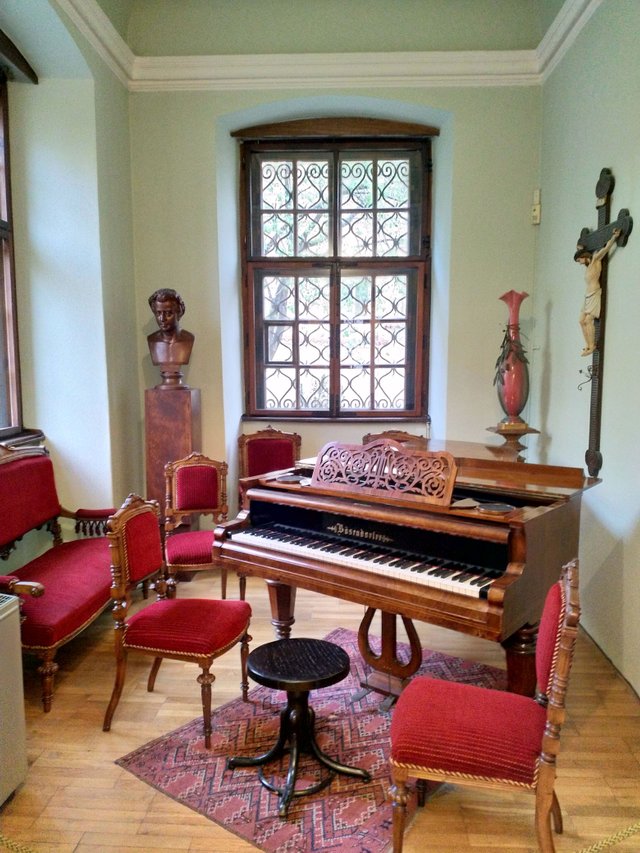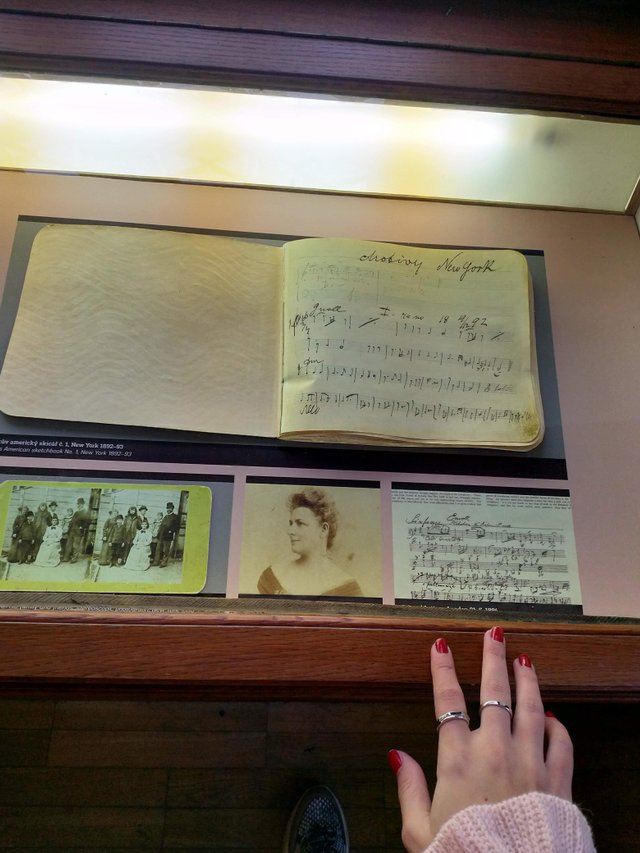 Hey, look at the beauty of that room, I love historical furnitures. Elegant, simple and stylish😍 I'll continue the story of Dvořák's life. He also wrote his first works during this period. Afterwards, his music teacher recommended that Dvořák go to the Prague Institute of Church Music to be evaluated for his outstanding talent.
He studied in Prague for 2 years. Afterwards, he gave private lessons and took the stage in theaters. He became a successful violinist in his youth, and also played the qanun. Unfortunately, he could not find enough time and opportunity to compose for a while. A few years later he composed symphonies, operas, and chamber music.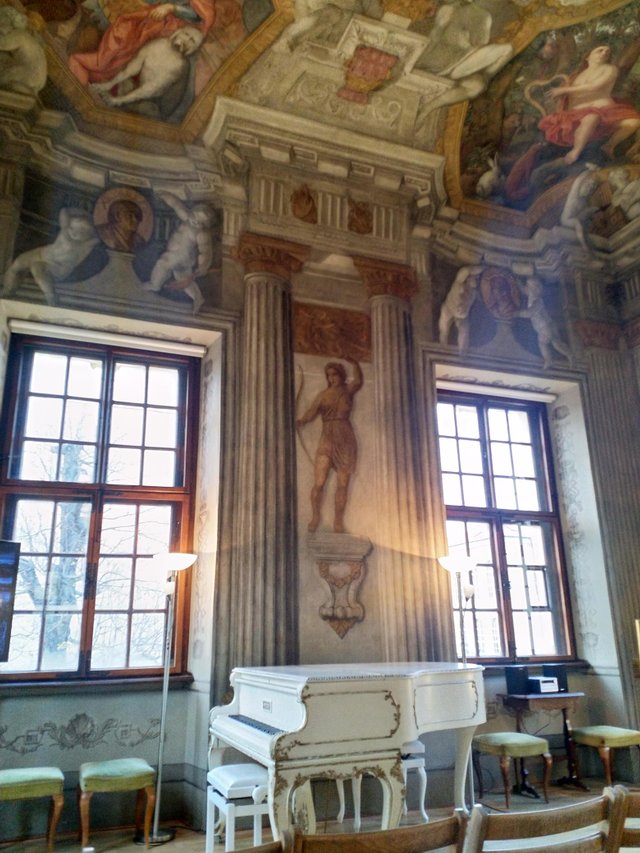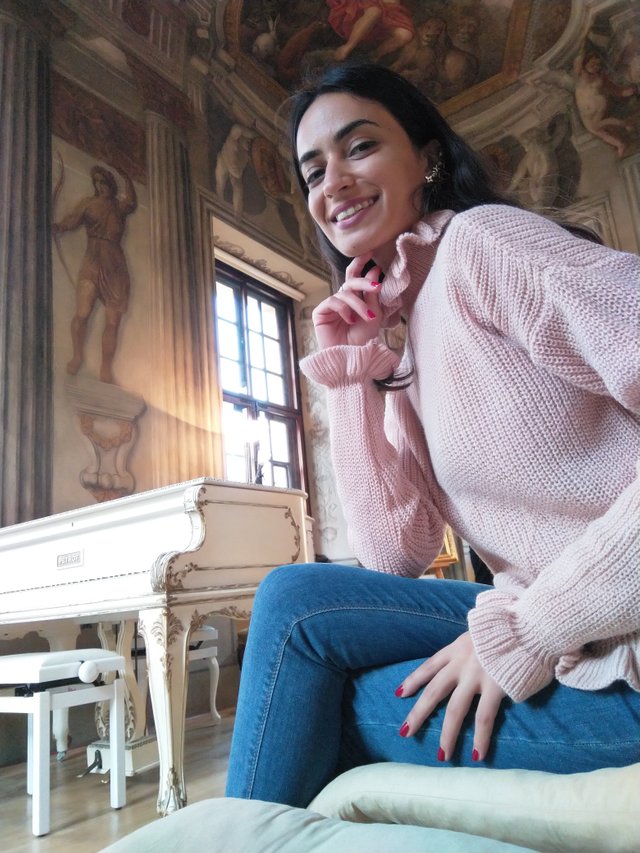 This is the main room upstairs. You can see Dvořák's piano in the photo. I really liked the gold leaf white piano. The walls of the room are gorgeous 🥰 There are rows of chairs in this room, which you can see in the photo below. You can sit and watch the unique paintings on the ceiling and the walls accompanied by Dvořák's compositions. There is a television in the room, and the works of Dvořák are constantly playing 🎶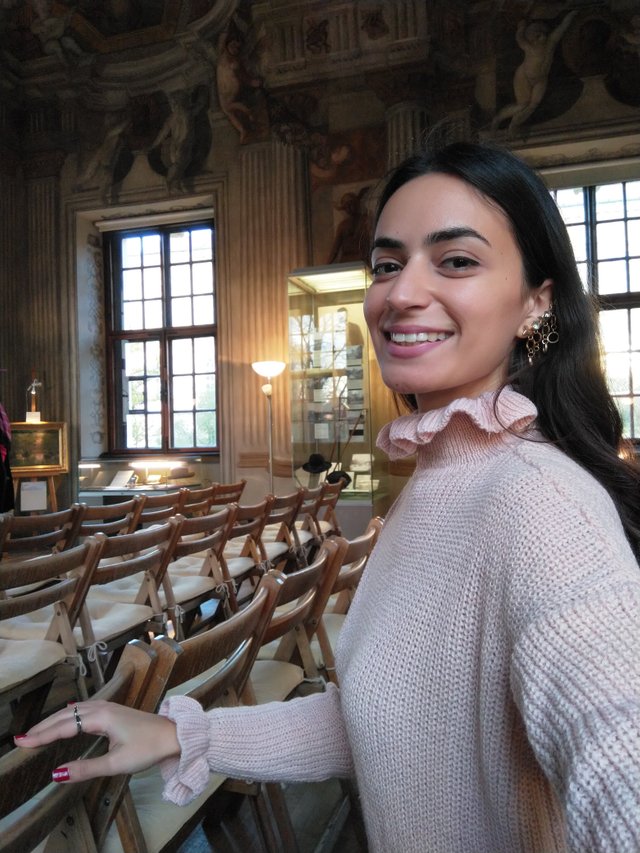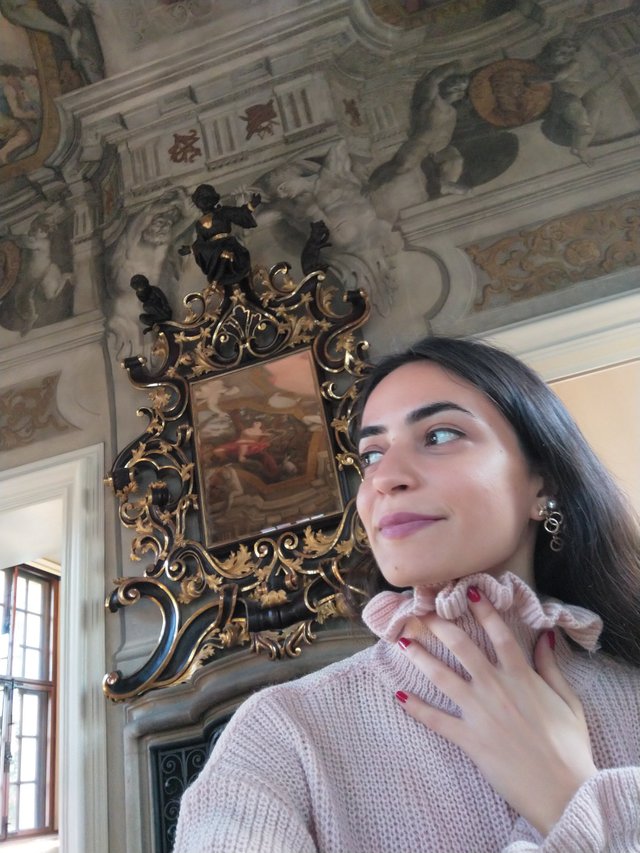 A love story comes💕 He fell in love with Josefina, one of the sisters Anna and Josefina, whom he taught, but unfortunately, she did not reciprocate and she married someone else 😞 It is said that this unrequited love is described in the Cypresses. So this love has turned into a wonderful work. I am adding this quartet for those who want to listen (39min).
After the Cypresses 8 years later, He married Josefina's younger sister, Anya. This is a very unusual situation😯 Some things can be very difficult to understand 🙄 Anya was a pianist and singer. Their 3 children died and their marriage turned into a tragedy. After these hard times, everything started getting well. They had 6 more children. They even had good relations with Josefina and her husband.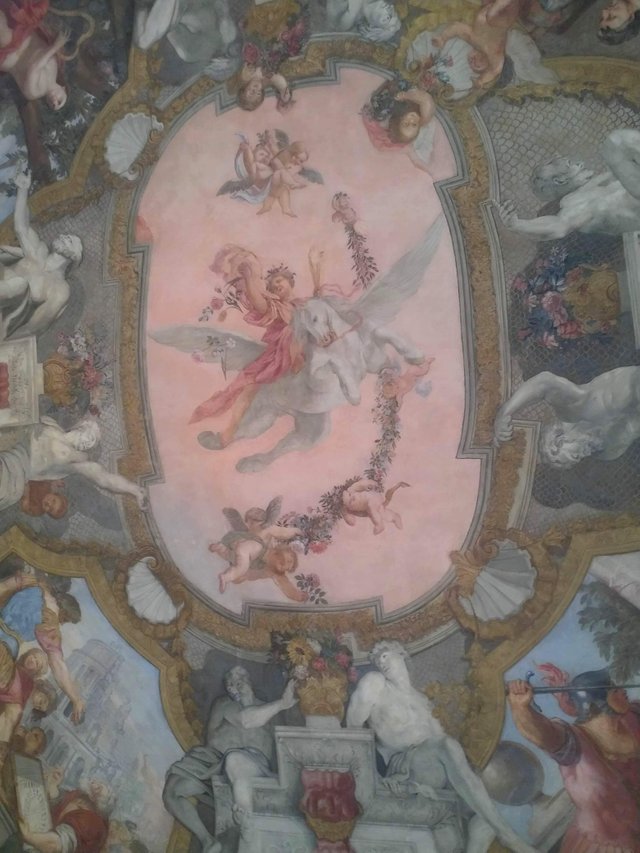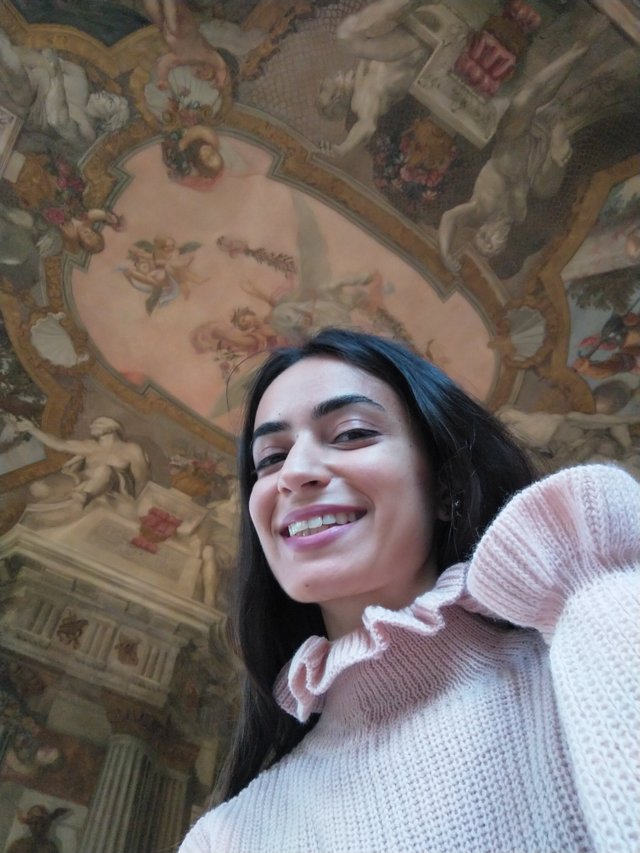 I also wanted to add pictures of the wonderful ceiling of the museum. Murals are just like a poem, music. I have to admit I felt very special 🥰 If there were murals like this on the ceiling in my house, I could start writing poetry 🙃
Dvořák has received a state grant from the Austrian government. Thanks to this award, he met Johannes Brahms. Brahms supported him in many ways. It was during this period that he became known worldwide. In 1890, his friend Tchaikovsky organized two concerts for him in Moscow. This was an honor for him ⭐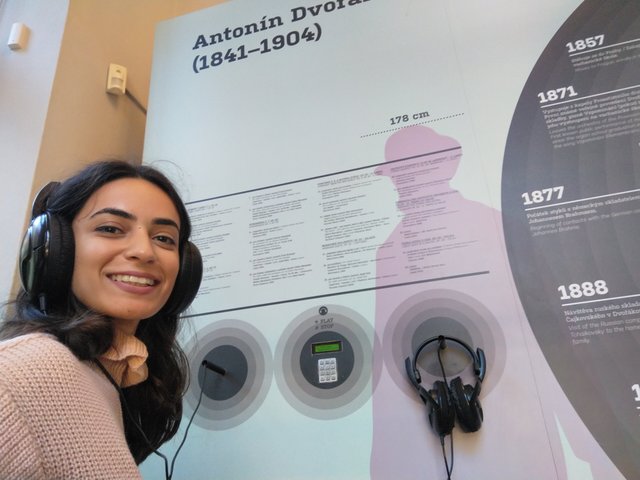 He was awarded the title of honorary doctor of music by Cambridge University. He was the director of the National Conservatory of Music in the USA. While he was in New York, he wrote the popular work we all know, Symphony No. 9, From the New World. He also wrote Cello Concerto in B minor, one of his most popular works.
You can also listen to many of Dvořák's works as you can see in the photo. The works are numbered and you can start listening by typing the number of the work you want. I also liked this part of the museum and I had a great time 🤗
Dvořák, who loves to travel, has traveled to many places in America. Years later, he came back to his country. I took a photo of the backyard from the window of the museum. It has a garden with beautiful sculptures. The other photo is from the front garden of the museum.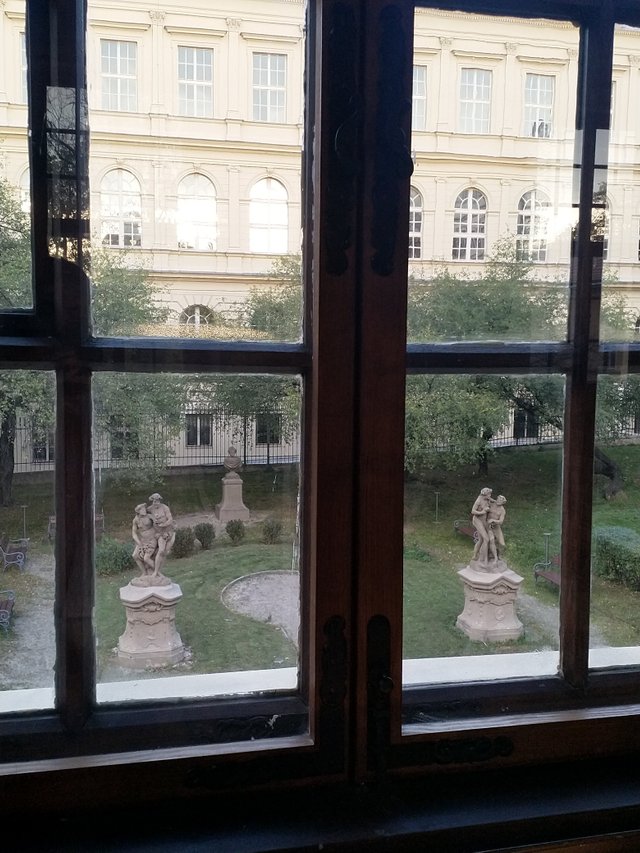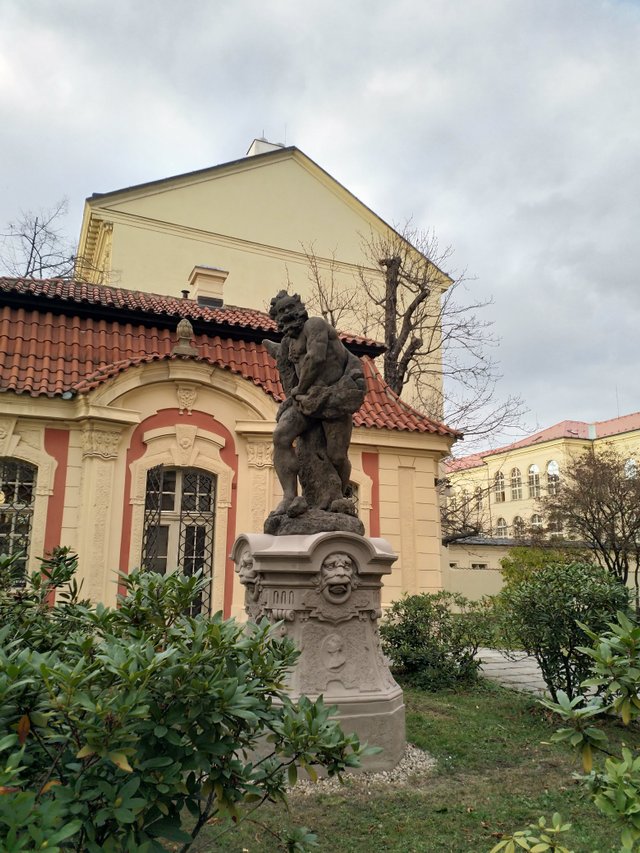 ---
It was a wonderful experience for me as I both learned a lot about Antonín Dvořák and was able to listen to his magnificent works in this great baroque museum 😊👌
I hope you all enjoyed reading my post 🎵
Thank you 🤗