PROFANE DREAMS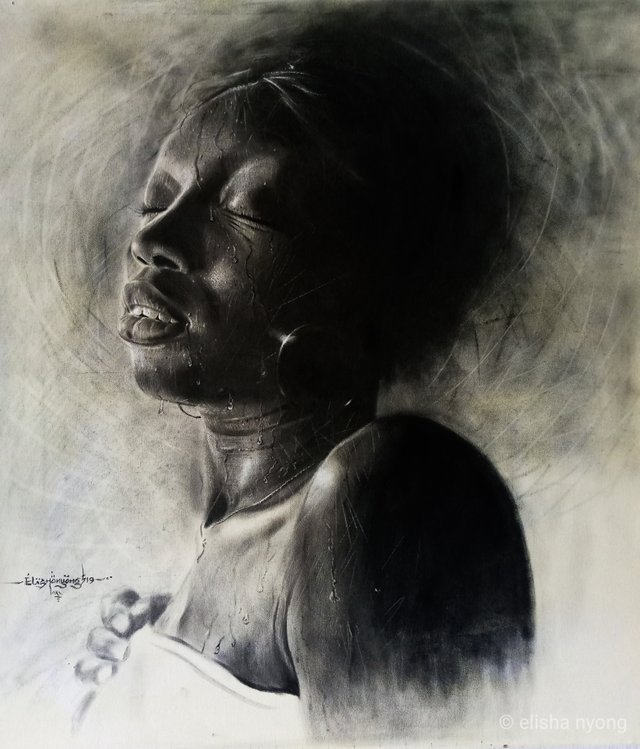 Hi guys, it's been quite the time I made a post here....I've been busy with work and all.....
Today,I have an interesting piece,I titled it Profane Dreams; it is the second of the Fade to Grey series I talked about in my last post.
The painting is a 105cmX90cm dry brush painting from a while back which I did as part of my dissertation that centred around accessing the subconscious and harnessing creative flow ( although the painting is entirely personal and in a private collection) .
This surreal vent for me was an attempt to capture in visual representation, the concept of curiosity in man. The title Profane Dreams was given after I hit a post-hypothetical conclusion that the drive of man has always been curiosity and the thirst to chart the unknown (terra incognita).
But man's dreams to familiarise with the unknown hasn't been just limited to the physical; emotional too,man has been know to pursue the vain and even the profane.
In the painting, the figure is trapped in some ecstatic premonition,a dark cloud of impure thoughts circle her mystic mind; something that tickles her erotic desires. She's slowly getting pulled into the unholy union as her hands begin to dance around her sensitive body parts; she's in her mind's paradise,but it is dark and impure and sooner or later she has to give it up and awaken from this profanity and dark desires of lust.
Happy Viewing!!!