NOSTALGIA II: TALES FROM THE DUNES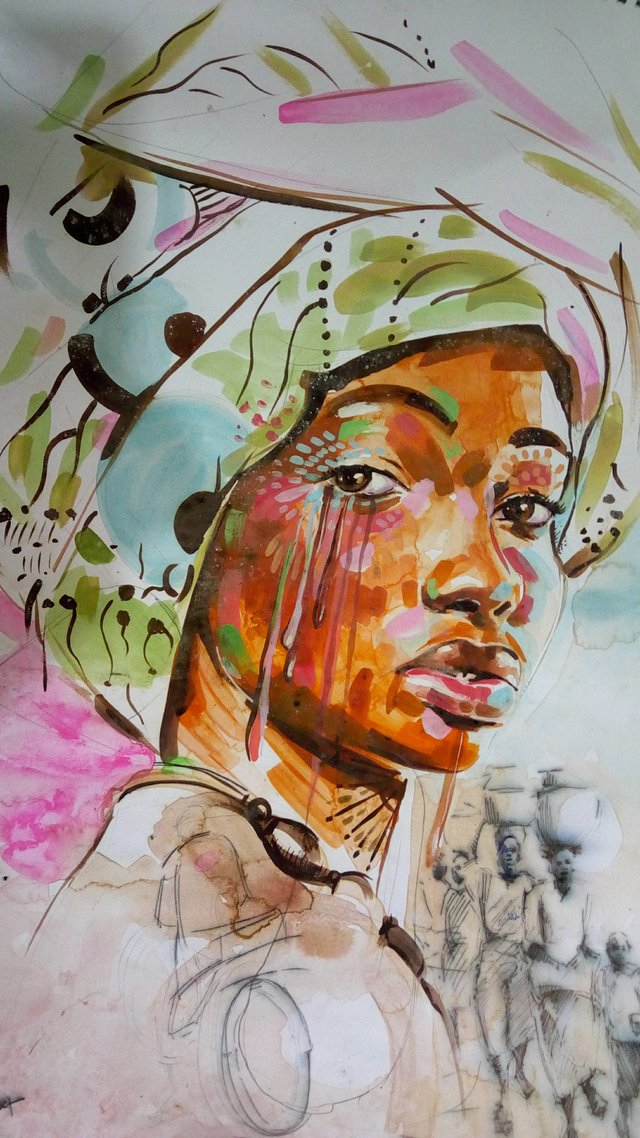 Hi steemians....
How're y'all faring?!..
Today I come with another interesting piece from my archive; the poster colour study here is titled NOSTALGIA II: TALES FROM THE DUNES. The study was some kind of sketch and colour-rough for a larger painting project I did a couple years back as an undergraduate in college.
Nostalgia II: Tales from the Dunes was a mind's eye representation of hometales told by the model painted there; it was some kind of retrospection on childhood memories from the Congo basin of Africa,without much expression of the natural environment of the basin. In the final project, a little bit of the Serengeti was featured in as a close tack of the beauty of the African continent as well as the awe of the cinematic shots from telephotos.
Happy viewing!!!