##MAGICAE NIGRAE(BLACK MAGICK)##
##MY JOURNEY THROUGH CREATIVE REDISCOVERY##
Hi steemians,
It's been about 4days since I returned from my creative reawakening trip and it's been inspiration after inspiration.
Sometime ago,I read a book on how I could jumpstart creative electricity to enhance and unclog the conduit through which creativity flows. And right now,every single exercise I practised on my solitary period has immensely restored my creative abilities by over 500%. The artist's date,the morning pages,the meditations; they all worked to revamp my spirit...and today,I come to share with y'all another piece I did towards the last days of the exercise.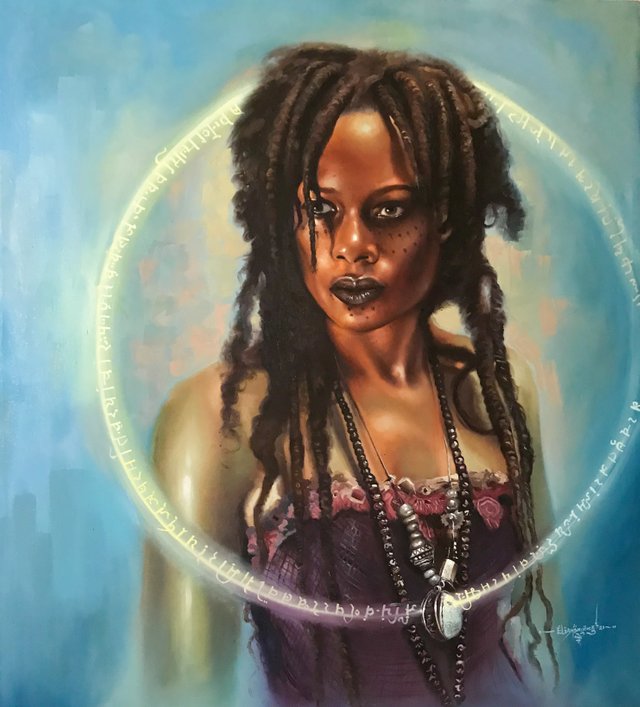 The painting above is titled "Magicae Nigrae (black magick)".
It's a 100 X 100cm painting of a movie character "Tia Dalma" from Pirates of the Caribbean portrayed by the very gifted Naomi Harris...
I however,did some adjustments to whatever references I got of her photo in my own painting; one of which is the Aztec circle about her with the sigils.
This painting was a creative vent for my surral character and I'm glad it came out very well....
Enjoy!!!