My bunny 🐰
Hi all!
For the PORTRAIT PHOTOGRAPHY AND ART CONTEST WEEK #123 from @axeman, I chose this cute photo!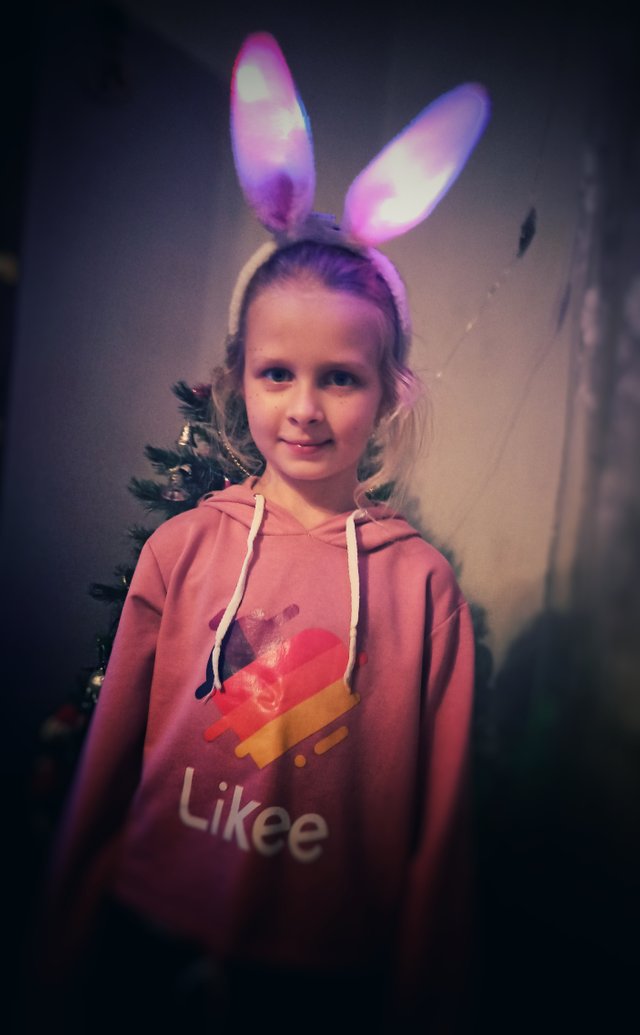 Children are very creative and love to try on the images of their favorite animals. My daughter loves hares just like cats. They are very pretty and cute. Today she tried on bunny ears. She got these ears as a gift from Grandfather Frost on one excursion ...
There is a button on the hoop, when turned on, the ears glow very beautifully!!!
---
Всем привет!
Для НЕДЕЛИ КОНКУРСА ПОРТРЕТНОЙ ФОТОГРАФИИ И ИСКУССТВА #123 от @axeman, я выбрал это милое фото!
Дети очень креативны и любят примерять на себя образы любимых животных. Моя дочь любит зайцев так же, как кошек. Они очень красивые и милые. Сегодня примеряла заячьи ушки. Эти уши достались ей в подарок от Деда Мороза на одной экскурсии...
На обруче есть кнопочка, при включении ушки очень красиво светятся!!!