...and again we got a huge wildfire here in the Sierra Bermeja (Province of Málaga)
its a tragedy, last year in September more than 1k inhabitants of the area suffer for more than a week mostly outside of their houses because of one of the biggest wildfires in the last years here in my area from Marbella / Estepona / Casares, and now not even a year later we had again a huge wildfire in the same area this time on the other side of the valley.
And like the last time we have heavy winds blowing in an aerea where there is no entry and forecoming with the firetrucks even the 6x6 aren´t able to go there without the risk to tumble down somewhere, the high temperatures are doing the rest to this inferno we got today 39°C at 12:30 so not the best conditions to bring a fire down in such a difficult to reach area.
The only way to do that is by feet and with support from the Helicopters and fire fighting planes like last time, sad time again , hope there will be no people hurt this time.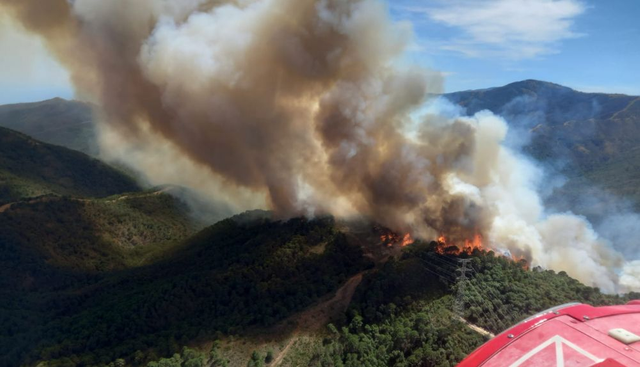 the picture is from an article in "la voz del sur" from today here is the link