Garri Process Making: Helping this mama with Garri Process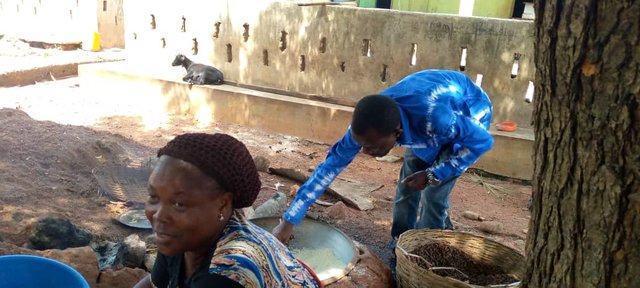 Dear Steemians,
Always try to do something new and this is a good story I met with the mama who is on the process of making Garri through cassava to sell and put food on the table for her children. I welcome you all to my blog and world of xpilar community where nature photography art and drawing with originality are rewards for the good work/efforts. We went to buy Garri from her ofcourse many of us may be thinking what am doing there at first place, actually we went to buy Garri with other colleagues and I observed the mama is busy attending to us and at the same time use other hands to mixed what is on the fire, I told her to lend hands and she was surprised I know how to do it, I was like mama I learnt all these from childhood from a neighbor who also doing same business of garri.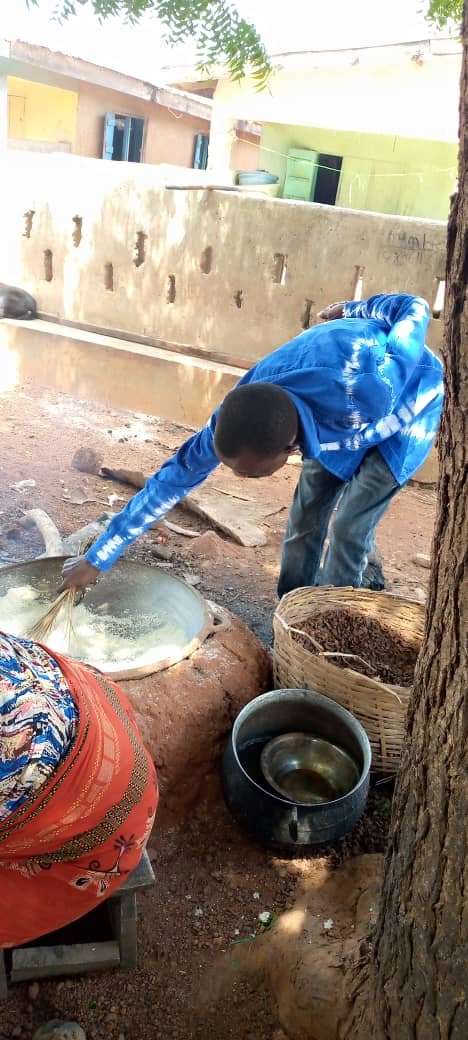 ---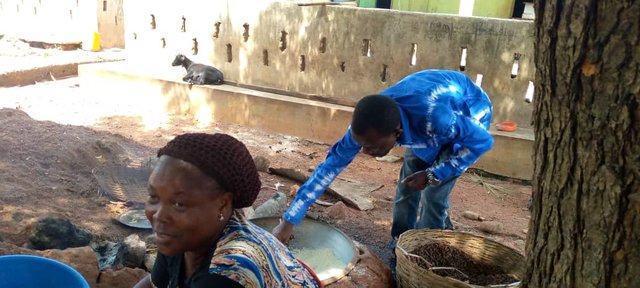 ---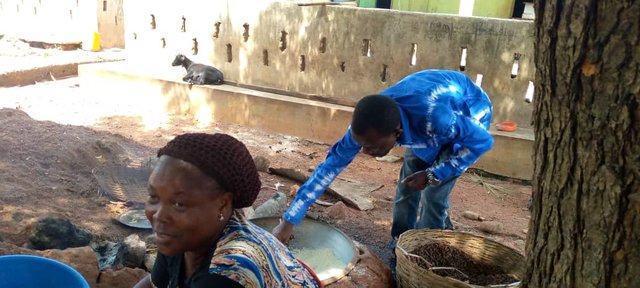 ---
Thanks for stopping by on my blog, whatever your hands find doing, do it diligently and with all your heart and strength! See you tomorrow.
Regards,
@davidad