The Small Details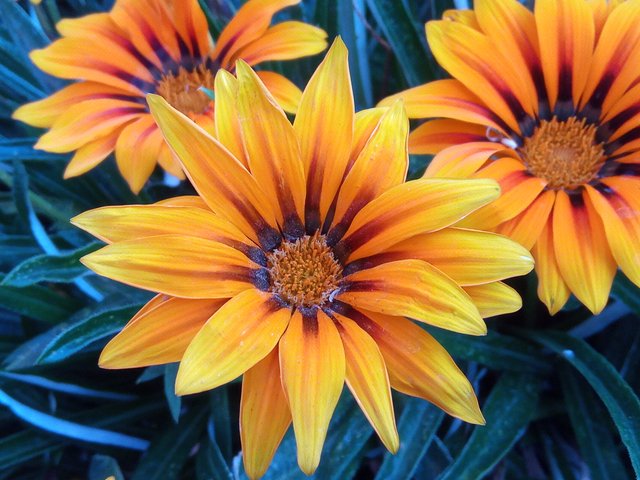 When I walked by these beautiful flowers, I noticed the saturated color contrast. The colors drew me in as I noticed the fascinating details. I just couldn't resist taking a photograph of them. I wish I knew the name of these beauties. If you know the name, please share with me.
Photographed with Cubot X19.
f/2 1/100 ISO-190 4mm
If you use this photo, please give me credit. And I would love to hear your critics on my photographs to improve my skills.