The Lavender Farms
Hi Guys,
Hope you all are doing well.
Today, I am sharing with you all my New Artwork
The Lavender Farms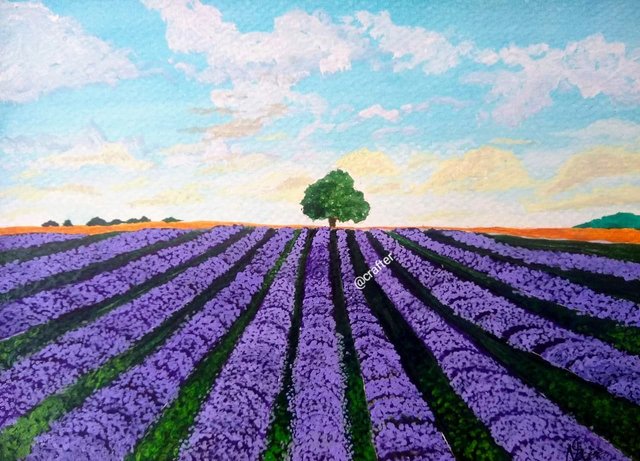 The #Lavender Plant is aptly named after the beautiful color of its leaves. There are 47 different species of the plant with the leaves ranging in shades of violet, lilac, and blue. They grow best in dry, well-drained, sandy soil and are commonly planted in home gardens and on lavender farms. They don't need fertilizer or a lot of upkeep so they tend to grow in the wild as well because they spread from household gardens. In many countries, there are lavender farms, where the plant grows in rows.
These are pictures taken while making this #Artwork::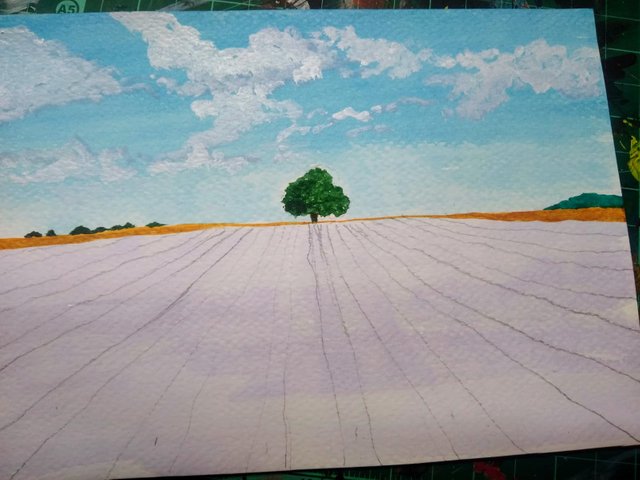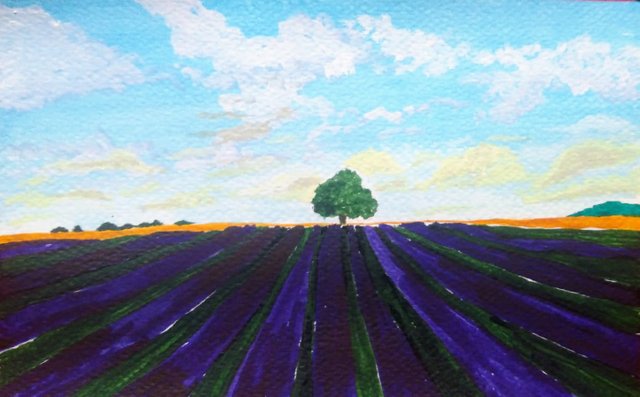 Materials Used::
A4 Drawing Sheets
Shading Pencils
Acrylic Colours.
& That's the final one again::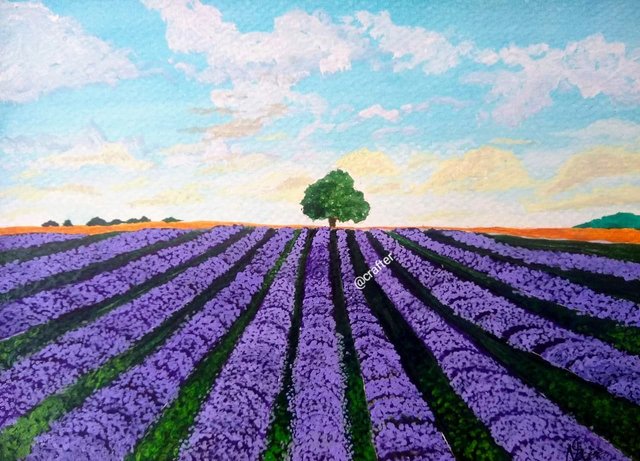 (Hope you like it)
Thanks for giving your Precious time to my blog 🙏.
Regards
@Crafter..