Lord Buddha | Leader of Peace
Hi friends,
Today's subject is the great
#Spiritual #Teacher #Lord #Buddha
Please Take a Look::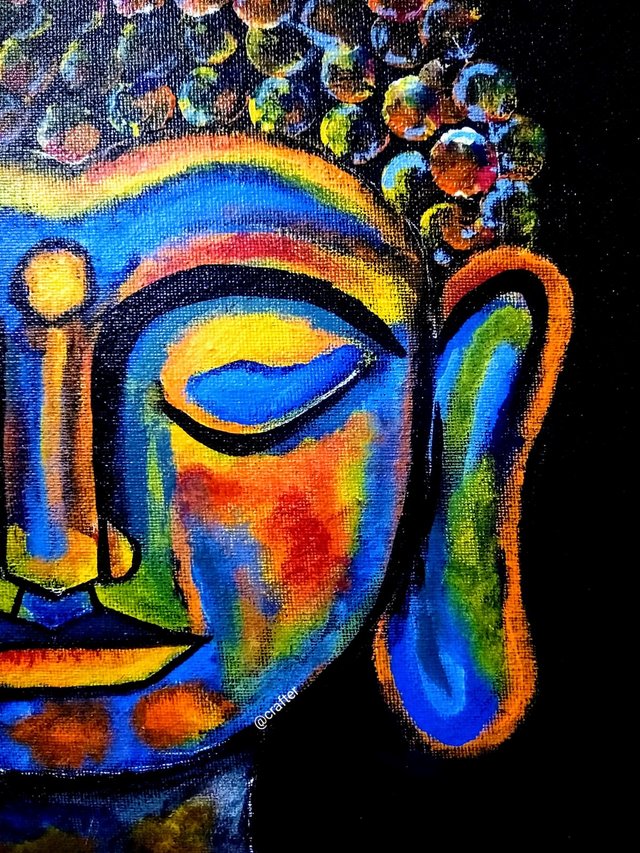 Gautama Buddha(also Siddhārtha Gautama or (Pali) Siddhattha Gotama ; Shakyamuni or (Pali) Sakkamuni and The Buddha was an ascetic and spiritual teacher of South Asia who lived during the latter half of the first millennium BCE.He was the founder of Buddhism and is revered by Buddhists as an Enlightened being whose teachings sought a path to freedom from ignorance, craving, rebirth and suffering. Born in Lumbini (present day Nepal) in the clan of the Shakya, he spent the majority of his adult life in modern day Nepal and India, attaining enlightenment under the Bodhi tree at Bodh Gaya. He preached his first sermon on the Four Noble Truths in Sarnath, where the Buddhist sangha or community also came to life, and is believed to have passed away from earthly existence by achieving nirvana in Kushinagar. The Buddha has since been venerated by numerous religions and communities across Asia.
(Source:: Wikipedia)
Materials Used::
#Canvas Board
#Acrylic Colours
I also took some pictures while making this #Artwork::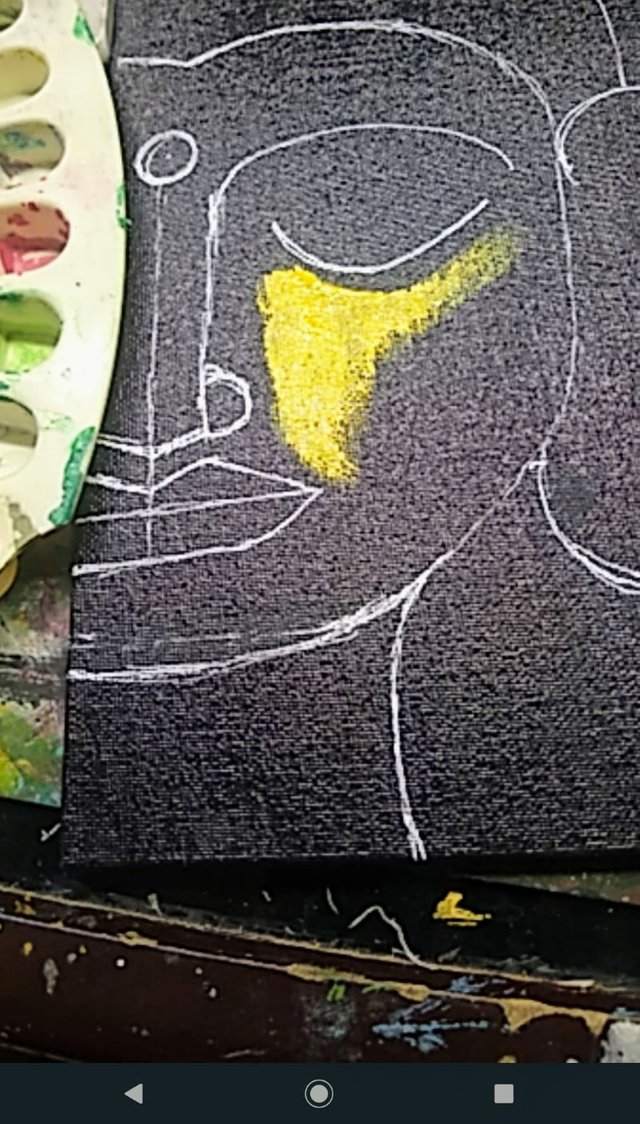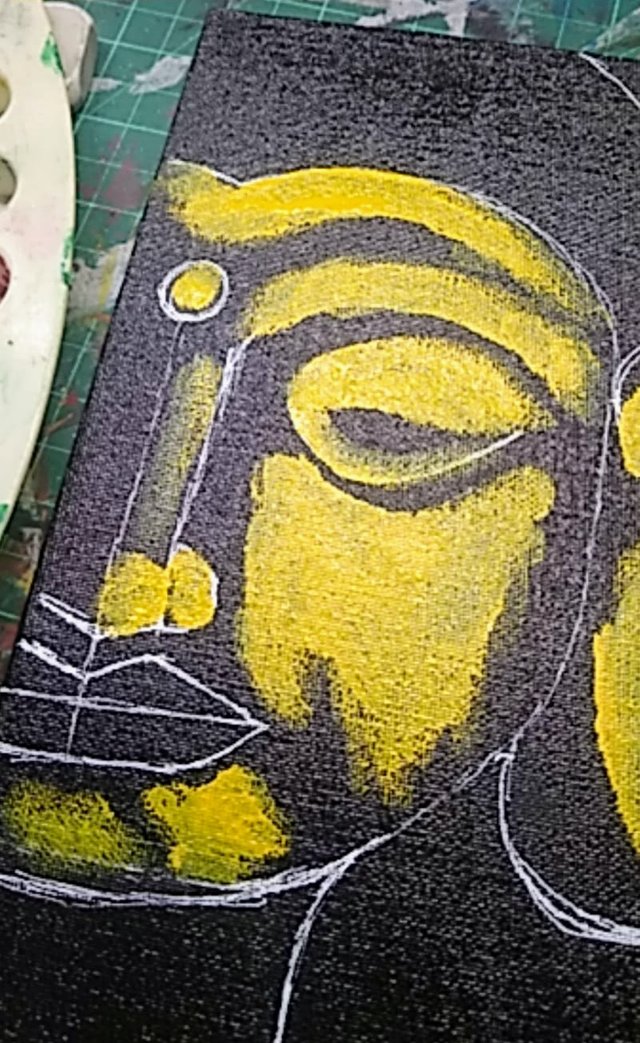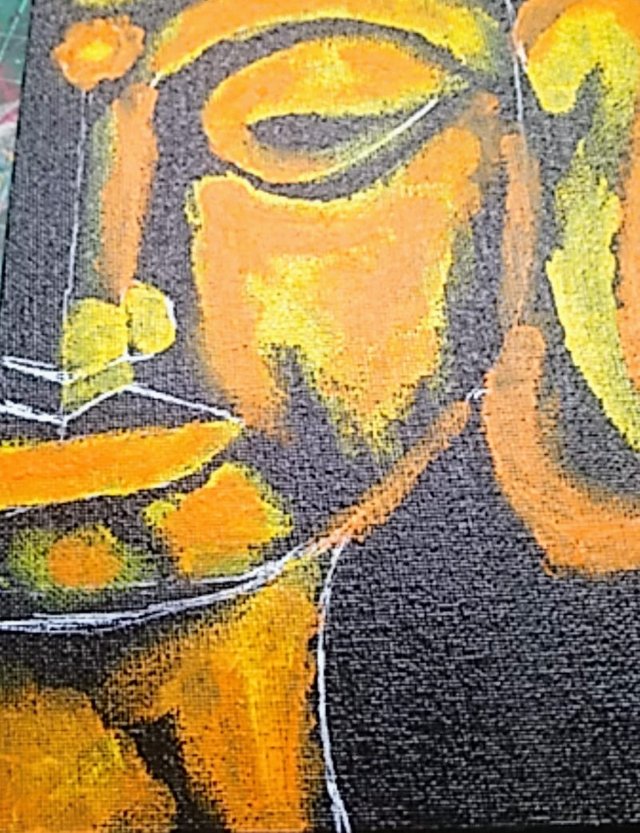 & That's the final one again::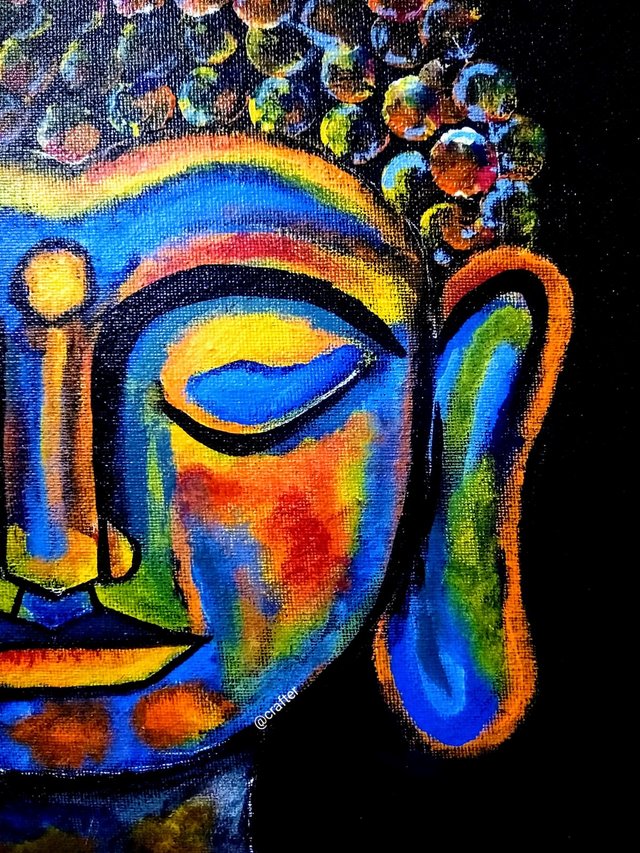 (Hope you like it)
That's all for today.Thanks for giving your Precious time to my blog 🙏.
Regards
@Crafter