The 11 Lucky Fishes|Raising 50% donations for the @Wox-helpfund of World of Xpilar Community (WOX)
Hello Steemians,
Hope you all are doing well. This is my 2nd Attempt to raise #Donations for
@Wox-helpfund
I think this is a great cause and we all should step forward for this.
Today I am sharing with you all my new Painting,The 11 Lucky #Fishes, please take a look::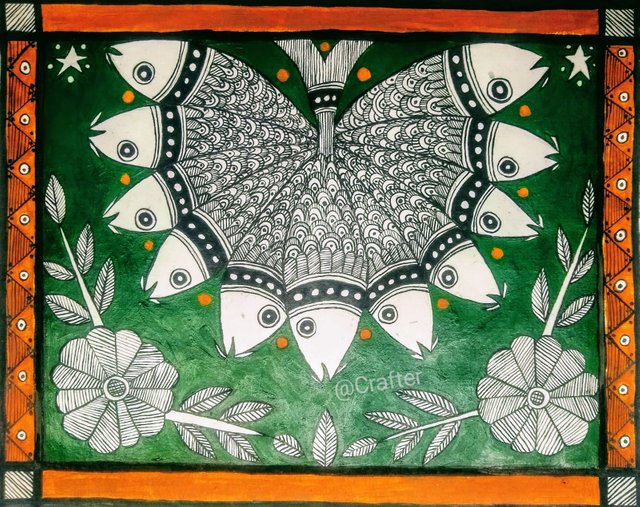 Please Note 50% of rewards that will be generated through this Post will be automatically transferred to the
@wox-helpfund.I would like to request our admin @xpilar and the whole Steemit Community to step forward for this Noble cause.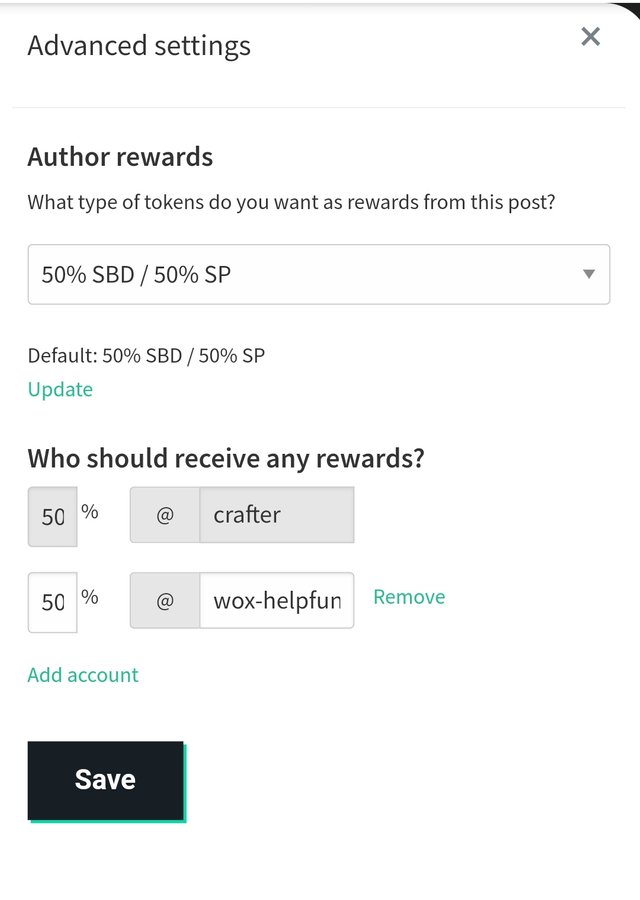 #Fishes are a symbol of fertility and prosperity in Madhubani paintings. They symbolize wealth, and abundance. Existence of fish means that all the elements of nature are in harmony, and hence there is prosperity.
(Historical source-wikipedia,google)
Well Madhubani Art (or Mithila painting) is a style of Indian painting, practiced in the Mithila region of the Indian subcontinent. This painting is done with a variety of tools, including fingers, twigs, brushes, nib-pens, and matchsticks and using natural dyes and pigments. It is characterised by its eye-catching geometrical patterns. There is ritual content for particular occasions, such as birth or marriage, and Indian festivals, such as Holi, Surya Shasti, Kali Puja, Upanayana, and Durga Puja.
I also took pictures while doing this #Painting, please take a look::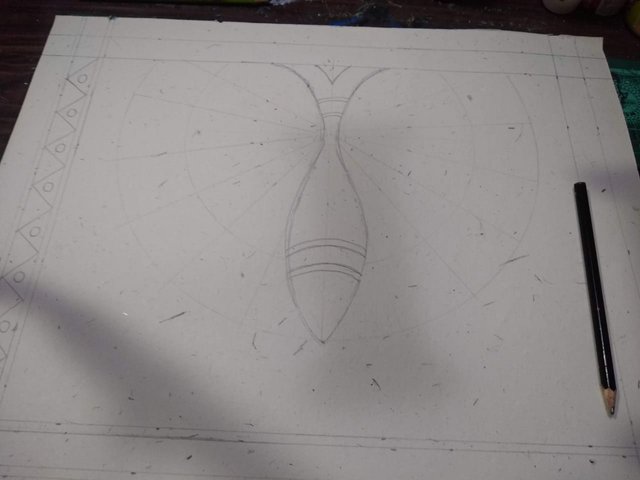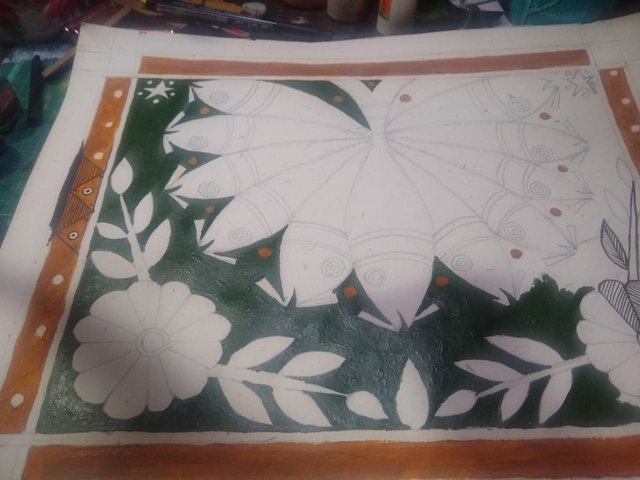 & That's the final one again::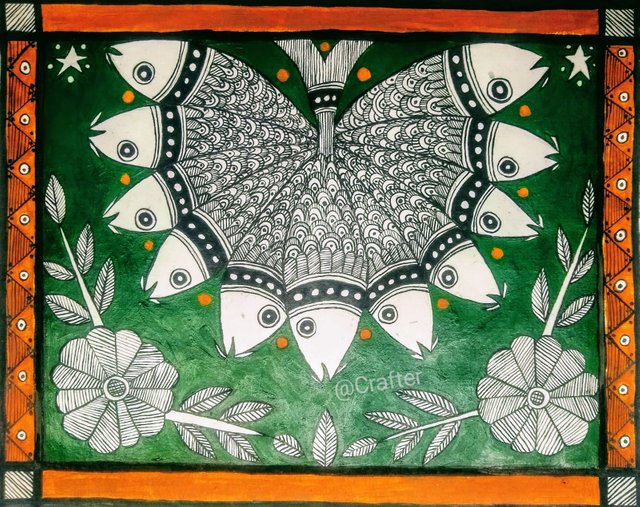 (Hope you like it)
Materials used::
✅Canvas
✅ Acrylic colour
✅ Shading Pencils.
Well that's all. Thanks for giving your precious time to my post. Please share your experience.
Regards
@Crafter..