Digital image for the day is made according to my own imagination and thoughts (your writing story competition 112)
Creating a story with the digital art made by @xpilar (your writing story competition 112) The strange creature. @chriatabel22 100% power up
@chriatabel22 in WORLD OF XPILAR •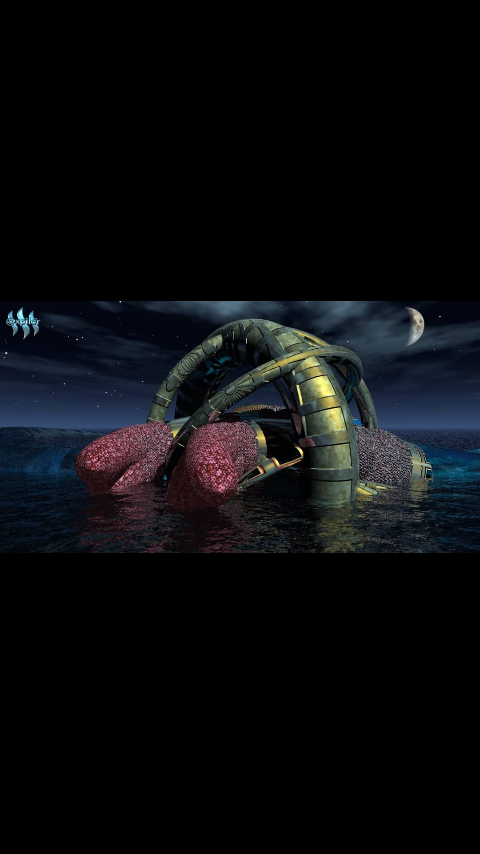 Greetings to y'all @worldofxpilar participating in this contest by the xpilar creating a story with the digital art made by @xpilar.
During the night period, I decided with my friends to chat around the sea , so when we arrived the sea shore we sat down and was discussing while enjoying the dark sky with the Stars shining so brightly.
When we were lost in the discussion I noticed a creature in the sea,it was really strange because it looked like a flying boat and at the same time it was like a big machine
So we decided to take an old ⛵ boat to have a look over this strange creature at the middle of the sea. When we thought we were driving closer to it, we still noticed it was really far away from us, but I believe we will gradually get there, when
we were getting closer to this figure I noticed that, it was like a boat trapped.
Getting closer again we heard some voices like help us help us, without a blink of an eye our old boat starting sinking, but thanks to God all of us knew how to swim, so meanwhile my friends were struggling to swim back to the sea shore , but I insisted to check the strange figure, when I was getting closer I noticed the voices were just my imagination.
After my friends left me behind, that was because I was determined to check the figure only to my greatest surprise it was boat that was dumped there and the engine was making that noise.
So, after that, I struggle back to meet my friends.