Cityscape London
Hello everyone!
This is my entry to the World of XPILAR - Cityscape photo & art contest.
Recently I was accepted as MEMBER in this vibrant and rapidly growing community.
To be worthy of that status I will try to be active member, so this is my first post of many more to come, in #WorldofXPILAR community.
I would like to share with you four different options of one photo.
Original: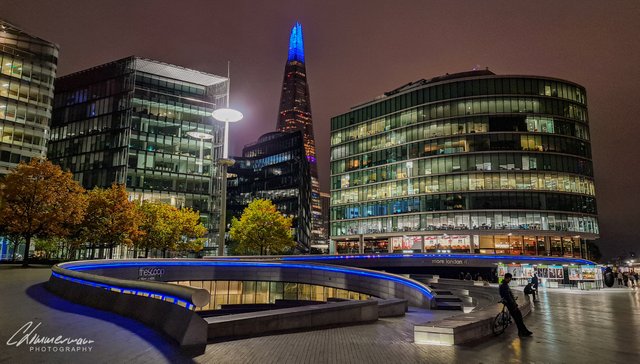 It was just before latest lockdown, so there are no tourists in the photo. It shows the Shard from Jubilee walk, next to the City Hall.
Black and White: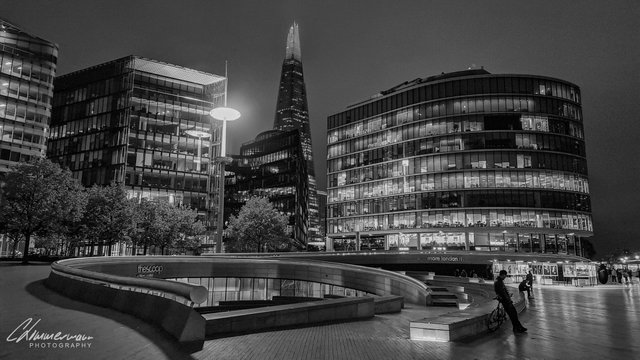 Many people still prefer B&W photos.
and two with selected significant colours: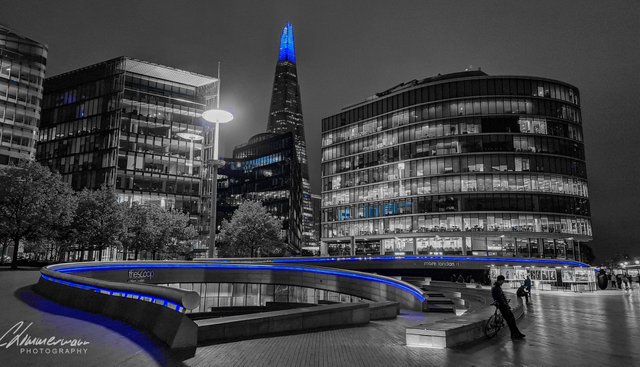 On this version of the photo I highlighted blue colour, because top of Shard was illuminated with that colour to honor all NHS ( National Health Service )💙 workers 💙 fighting with covid 19 pandemic across United Kingdom 🇬🇧. Traditionally blue is colour of the NHS.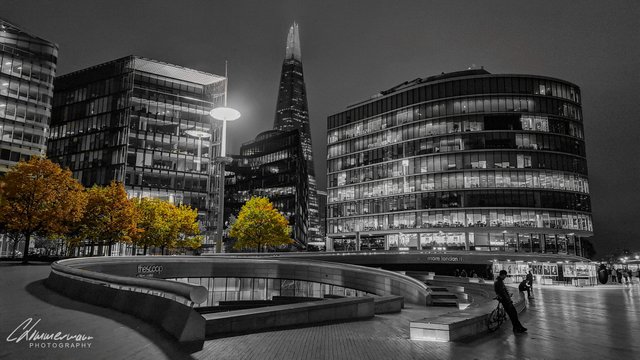 This one is separating trees with late autumn colored leaves, surrounded by concrete and glass.
I really wander which of the photo versions is yourfavourite?
Photo has been taken with Samsung N20 ultra : F1.8 1/25 s ISO 500 and developed in Lr mobile and Samsung gallery app.
Hope that you enjoy my photo. Stay safe and healthy.