My Splinterlands Battle With Mashroom Seer.
Hello Everyone



How are you? Hopefully, you all are fine and I am also well. Today I am here to share with you a battle I did on Splinterlands using Mushroom Seer.

@Splinterlands hosts a challenge named "Share Your Battle" every week and they give different themes every week. You just need to write a good post according to their theme to get their upvote. Also, you need to share your post link in their comment section and you need to share your battle on other social media platforms. The main intention of splinterlands is to spread splinterlands all over the world. This week's theme is to share a battle you did with "Mushroom Seer".
---
Mushroom Seer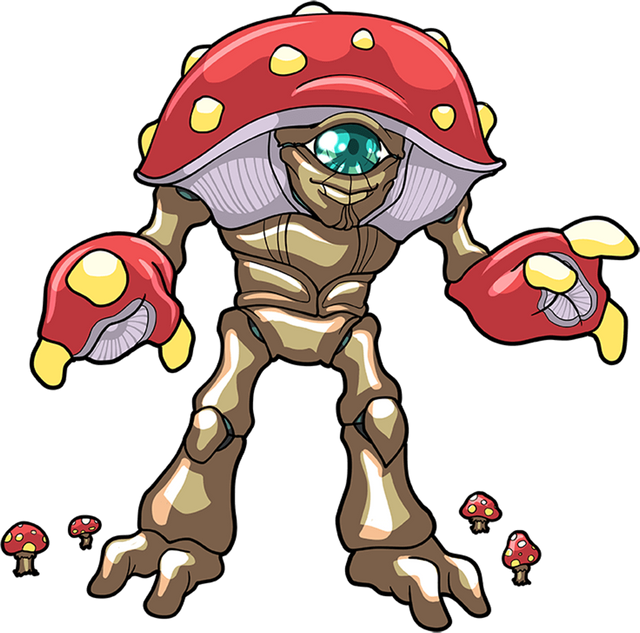 The hidden Mushroom Forest at the heart of the Centauri Wood has produced many curiosities in the past, including medicines with strange and otherworldly effects. Recently, fully grown Mushroom People have emerged from this forest. These Mushroom People spread maddening spores everywhere they go.
Source
---
Stats of Mushroom Seer



Mushroom Seer is a Rare Earth Monster and a magic card. This is one of my most favorite cards on Splinterlands. I use this card when I play with Earth Splinter. It costs five mana. It has 2 magic damage from level one along with powerful Silence ability. In level five, it has 2 magic damage and 3 speed and a new powerful ability named Poison. Both of these abilities are powerful and I literally like them to use. In maxed level, it has 3 magic damage, 3 speed, 6 health along with Silence and Poison ability.
---
Battle Video



@Splinterlands also asked some questions and let me answer them.
Let me tell shortly about my lineup.

In this battle, combat rule was Standard and mana cap was 23. I choose Drake Of Arnak as my summoner and choose Earth Splinter as the Mushroom Seer is the Earth Monster.



---
First Card



In the first place, I placed Unicorn Mustang because it has high health with high melee damage along with Void ability. Unicorn Mustang is a Common Earth Monster and a melee card. It costs 8 mana but it has a great impact in the battles. I like to use this card in the first place but if I ever get 99 mana cap with abilities where all melee cards can attack, then I may place it on other positions.
---
Second Card



In the second place, I placed Goblin Thief because it has high damage and it has Sneak ability. It has 2 melee damage with 2 speed. I used it mainly for its Sneak ability. Goblin Thief is a Common Earth Monster and a melee card. It costs 4 mana but puts a great impact in battles. It attacks from behind which is very important to win a battle.
---
Third Card



I placed Mushroom Seer because of its high magic damage with Silence ability. This Mushroom Seer helped me a lot to win this battle. I already gave all the info about Mushroom Seer above.



---
Last Card



In the last position I placed Khmer Princess because it costs only 2 mana and has magic damage. Khmer Princess is a Rare Earth Monster and a magic card. I like using this card when I have only 2 mana to fill up. It's a good card for 2 mana.
---
My strategy worked and I won this battle. At first I thought I would lose this battle but at last I did it.
---
Mushroom Seer is my one of the most favorite cards because of its ability and magic damage. I literally love this card.
---
If you are interested to join Splinterlands, you can join by clicking my referral link :- https://steemmonsters.com?ref=sm-player