VIGÉSIMO QUINTO CONCURSO DE ESCRITURA Y PINTURA!! / TWENTY-FIFTH WRITING AND PAINTING CONTEST!! / #WORLD OF XPILAR. Atardecer Azul. (poema).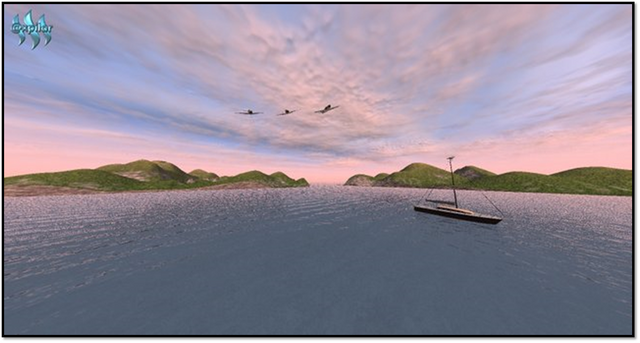 Imagen del concurso de #WORLDOFXPILAR

Atardecer Azul
En presencia de la inmensidad del mar,
aguas tranquilas,
como tranquila tengo mi conciencia.
Mar sereno,
como sereno está mi corazón.
Atardecer,
regalo diario,
viento que mece las plantas,
haciendo bailar cada hoja,
con suave melodía que produce relajación.
Atardecer azul,
lleno de esperanza.
tres pájaros de hierro,
hacen su entrada en el cielo azul,
siluetas grises se dibujan,
como pájaros volando de norte a sur.
Montañas estáticas, testigos silenciosos,
testigos callados, coronados por el cielo azul.
Apreciar todo ese conjunto,
desde la embarcación,
me llena de alegría,
que me hace mostrar una sonrisa.

En esta oportunidad doy las gracias @xpilar por crear la imagen, a la comunidad #worldofxpilar y a la moderadora @franyeligonzalez, por organizar éste concurso.
Los invito a participar, aquí el enlace:
https://steemit.com/hive-185836/@franyeligonzalez/vigesimo-quinto-concurso-de-escritura-y-pintura-twenty-fifth-writing-and-painting-contest-world-of-xp