Landscape/Seascape Photography & Art Contest - Mountain View of Ladakh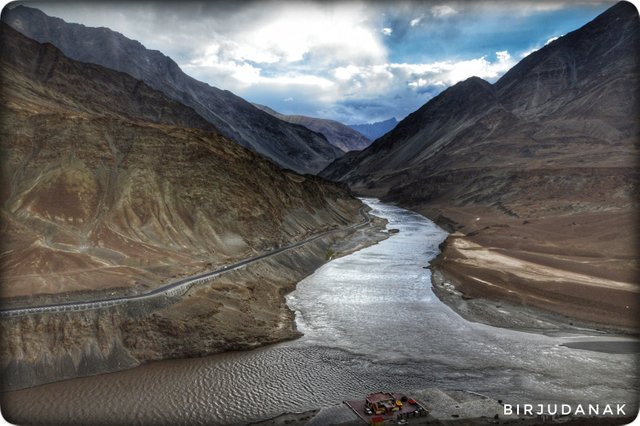 Hello,good evening my friend here , it's a time to post landscape photography for contest running in WOX community so here is my landscape photography of beautiful view of mountain from Ladakh,India.
It's a beautiful place between mountains where river water passing from between from them. There is also road on right side which is in snake shape as it's a beautiful view. This photo was taken with Nikon D70 camera. Hope you guys like it and have nice day.