My First Vector Art As a Beginner to Graphic Designing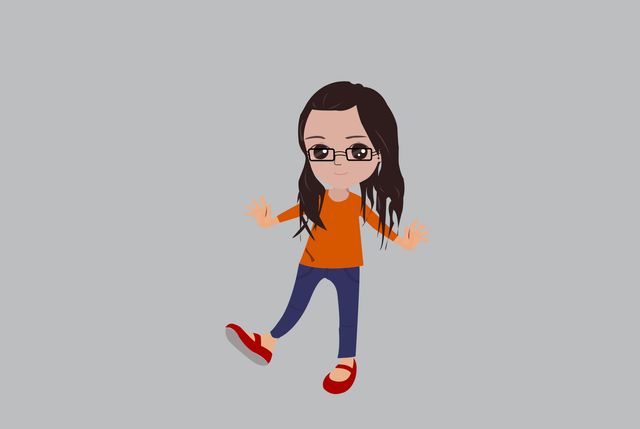 Hello guys, I'm new to this community and this is my first post. First, let me explain who am I. My name is Ashen, I'm from Sri Lanka and I'm 22 years old. I'm a student and I'm still learning graphic designing. So today I'm going to show you one of my graphic designs. It is vector art. adobe illustrator is the tool I used for this. It took me about an hour to create this. Being new to graphic designing, I can be satisfied with that time.
At first, I imagined the desired image. Then as a first step, I drew the face of that image. Then I added cute eyes, mouth, eyebrows, and nose. Now I'm going to show you how I completed that face.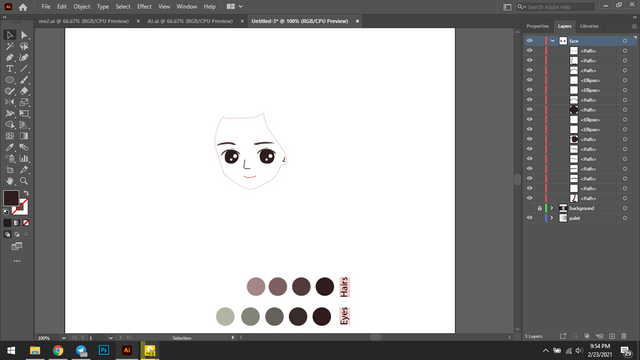 She's so cute, isn't she?

Then I drew hair for her. Oh, it was the very hard part of the drawing. This part took a very big time. But I think it came exactly the way I thought it would. Then I added suitably colors for the face and hair. I applied a little darker color to her face. Because I wanted to adapt this vector to our country.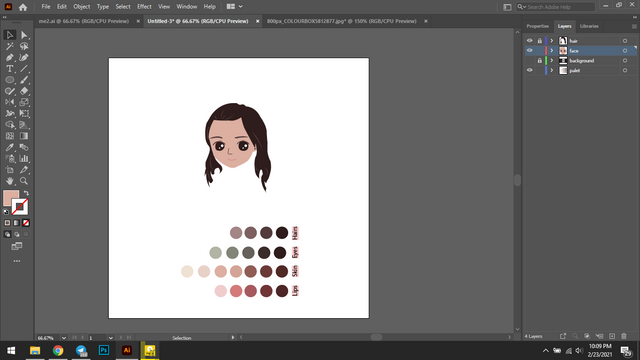 If you look closely, you can see that I have used a separate layer for each section.

Then I added a body for the girl. I drew hands, neck, and T-shirt for her. I chose a little colorful color for her dress. I wanted to give her a cute look.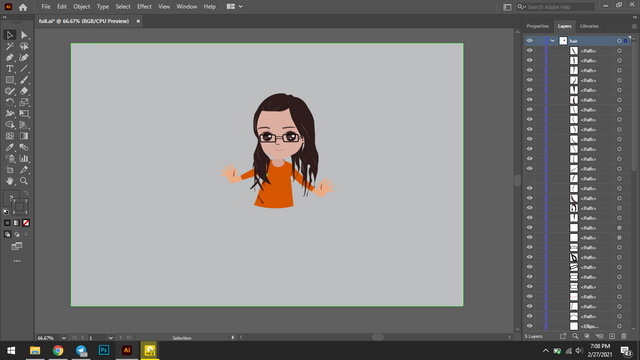 After that, I drew trousers, legs, and shoes. I designed her shoes in a color that matched her t-shirt because girls dress in matching colors.🤭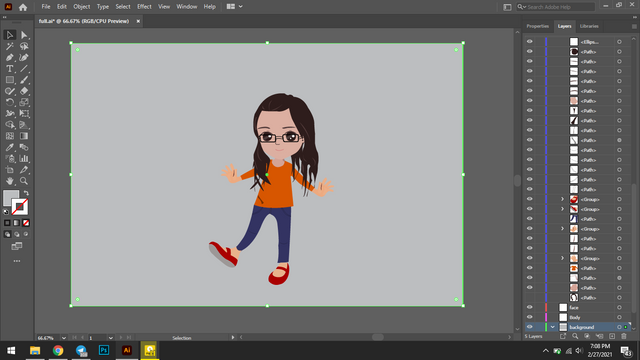 As a newcomer to graphic designing, let me know if there are any flaws in my design. I would love to fix them. So I will end my first post here.
Goodbye friends. Stay safe!❤