Beach Fun?
Things are definately getting back to normal
here in Southern California!
During my Sunday morning bike
ride up towards Pacific Palisades
I ran into this group training... same one I saw a few years
back which was posted here Beach Karate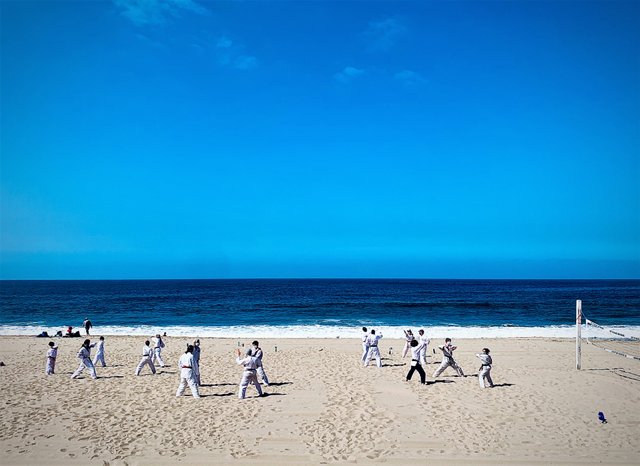 Click image to view full size.
Thank you for visiting and please comment.
(All images are by the author and original content,
created expressly for Steemit:)
(© 2021 @armentor. All rights reserved:)