Glamorous beauty (#club100)
Hello Friends!!!
Today is a delight for the eyes! Many men looking at my portrait of this beautiful model will be delighted. And maybe women too ) I made this portrait in b\w for a contest from @axeman.
For the shooting, an external hard light was used, which gave quite strong shadows. This gave a special character to the photograph.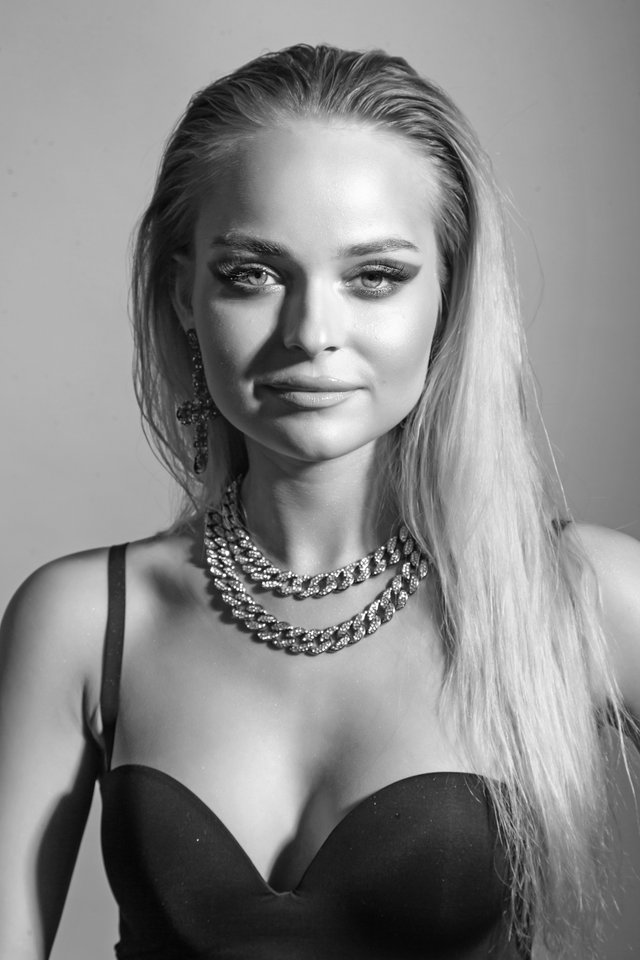 100% SP (manual translation to SP)
Thank you all for your support!!!
My works on Adobe Stock https://stock.adobe.com/ru/contributor/205644/Dancer01
Subscribe to my YouTube Channel : https://www.youtube.com/c/ПутешествияиИстория