Understanding the concept of farming
The first advice that I will give to all of us who are starting in the world of Blockchain and want to understand its technicalities is that when investigating each word they look for it in cryptography.
Because it often happens that the word by itself cannot tell us much but, when searched from the cryptographic point of view, it can have a different meaning.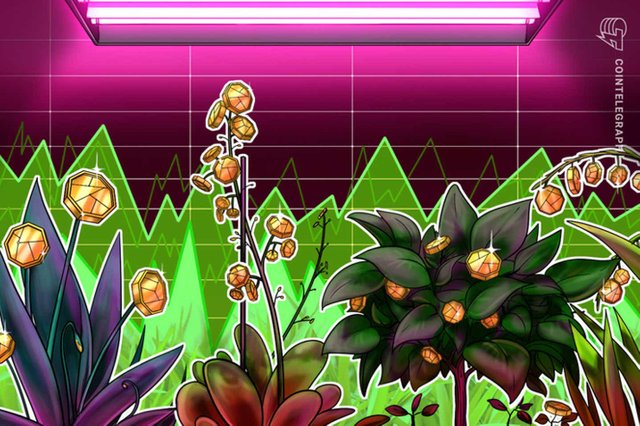 Source
One of the cryptographic concepts that we will analyze today is related to: farm, farming.
The translation means "farm", "farm", "harvest", "sow" What would we be farming, then cryptocurrencies.
Plant cryptocurrencies to reap profits
---
The goal of Planting cryptocurrencies is to make a profit.
This type of profit is called "passive income" and we could say that it is the fruit of what you have reaped.
Something important to consider is where you can earn cryptocurrencies.
The answer is simple, in DeFi or "Decentralized Finance", this is an ecosystem linked to crypto trading.
As its name implies, DeFi are decentralized sites, without intermediaries, there will only be you, your cryptocurrencies and the smart contracts necessary to carry out the farming process.
The intention of this? provide liquidity to the DeFi ecosystem, and once this is achieved you will be able to enjoy the fruits (interest) that you can also call yields or profits from farming.
Other terms you should know
---
Previously, we talked about yields and gains resulting from the generation of passive income through the farming process.
However, there are three terms that you should know and they are linked to the generation of these profits.
They are:
1.- Yield = earnings obtained by farming.
2.- APY = acronym that summarizes the phrase "Annual Percentage Yield", which is the percentage (%) of annual yield to be harvested.
3.- APR = acronym that summarizes "Annual Percentage Rate", which has been the "rate" of annual percentage that you can earn for farming.
Why farm?
---
You really would be sowing and reaping your crypto assets, reappearing the Yields.
Farmear will also contribute to providing liquidity to a project, strengthening the value of the cryptocurrency and the Blockchain system.