Six Fanart Challenge (Dumbledore and Hang character)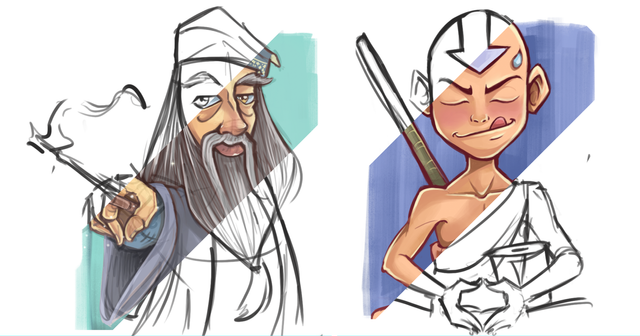 Hi everybody. I would like to show a challenge to draw six fanart in my style of drawing. I decided to make Dumbledore and famous character of Avatar Aang. It have been really interesting make them.
I decided Dumblere because is one of my favorite character of Harry Potter. The idea to make him holding a magic stick and making a spell inspired me a lot to develop the illustration!
About Aang, I love the way he is, you know, this characters has a lot of humor with young spirit and very empathetic. In my sketch Aang was holding a hygienic paper, jejejeje like he is doing... this item was to show the humor characteristic of Aang, but after I decided to remueve it, more like he is meditating. Do you prefer Aang with hygienic paper of without it? jejejeje
Here I would like to show the process to make the illustration come true!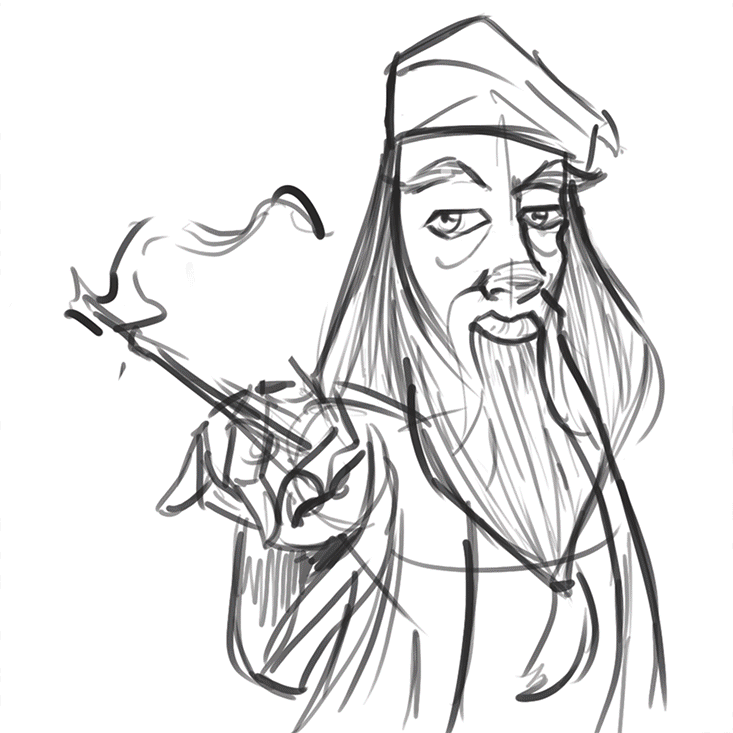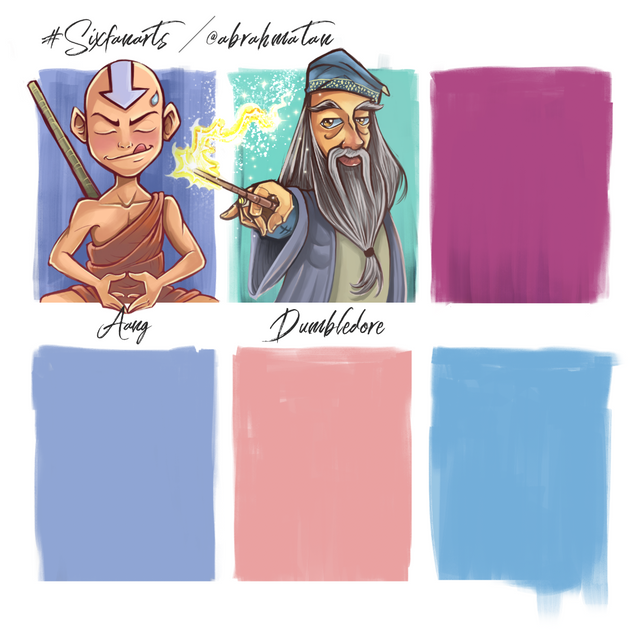 I am going to make 4 more characters for this challenge. You will see soon.
For whose do not know me, My name is Abrahma Tansini, digital illustrator and graphic designer.
Have a Wonderfull weekend everybody.