Big Black Eyes Spider
This spider is seen as scary animal in closer look. The fur covers whole its body with the black eyes staring at something. It suprises me when I looked into its eyes, big black eyes ball. But we can only find those looks thru macro, without this device, spider is just a normal insect.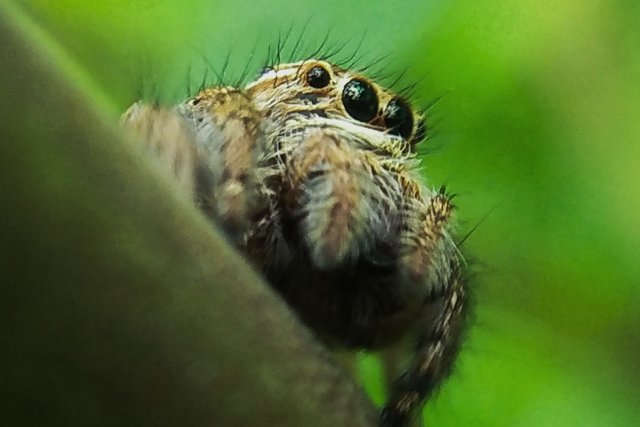 Like I used to do when shooting little creature is head-focus or front look as I thought it might present the whole appearance of the subject.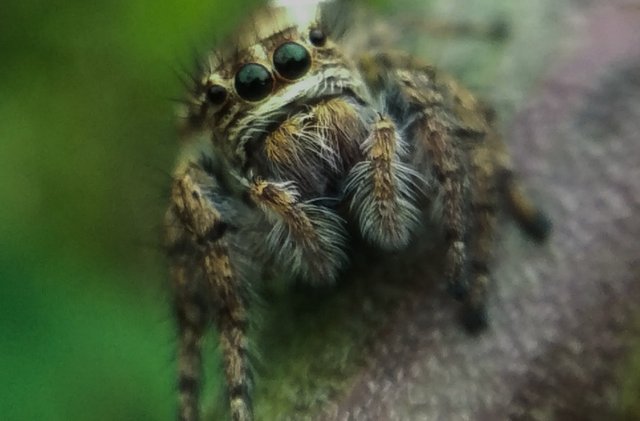 Next step went on to the legs. It has long legs use to support its body and its jumping activity.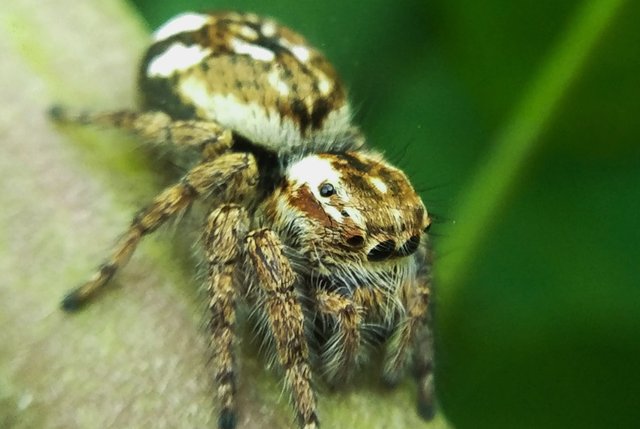 This last pic I shot when it was bustle running away from my shot.
All photos taken with Oppo A57 +Macro device