Management Pills - Episodio 1. La mission aziendale
This is a series about Economic and Management matter. I hope that this kind of post pick your interest up and you'll like it!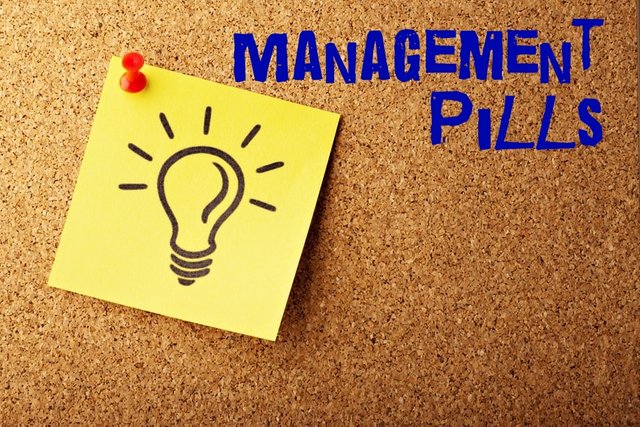 This is a modified image. The original image is taken from Unsplash.com by AbsolutVision.


MANAGEMENT PILLS - EPISODIO NUMERO 1. LA MISSION AZIENDALE
La mission (missione) di un'azienda può essere considerato come il suo fine ultimo, il suo scopo, nonché, utilizzando l'espressione che più mi piace, il motivo che spiega la sua esistenza.
La mission di un'azienda deve essere coerentemente definita già agli arbori, nel momento in cui questa viene costituita. È da sottolineare che l'impresa nel corso del tempo può cambiare profondamente il proprio modello di business, nonché può essere l'ambiente esterno (compreso il contesto socio-economico) a subire dei cambiamenti. Ciò vuol dire che, se necessario, la mission aziendale può essere riveduta nel corso della storia di un'impresa.
Ma a chi interessa la missione di un'azienda? Quali sono i suoi destinatari? Chi la legge?
Sicuramente devono comprenderla i manager e i dipendenti dell'azienda. Infatti, gli obiettivi, le strategie per raggiungerli, nonché le strategie operative, devono essere coerenti con la mission stessa.
Tuttavia, la missione aziendale deve essere anche compresa e, soprattutto, condivisa dal mercato (per mercato per ora intendiamo l'insieme dei consumatori, magari dedicherò un post apposito a questo complesso argomento). Abbiamo detto, infatti, che con la propria mission l'azienda giustifica la propria esistenza. In un certo senso, con questa l'azienda cerca di attrarre e "conquistare" i consumatori.
Per concludere, vi riporto alcune mission di aziende molto famose per darvi ancora di più un'idea di cosa sto parlando. Come potrete vedere, molto spesso sono obiettivi ambiziosi e quasi utopici!
Nike: Bring inspiration and innovation to every athlete in the world
Apple: bringing the best user experience to its customers through its innovative hardware, software, and services
Microsoft: to empower every person and every organization on the planet to achieve more


Grazie per aver letto il post, spero vi sia piaciuto.
TheBigPas