The Best Photo Of The Week Contest: Sunrise In River Benue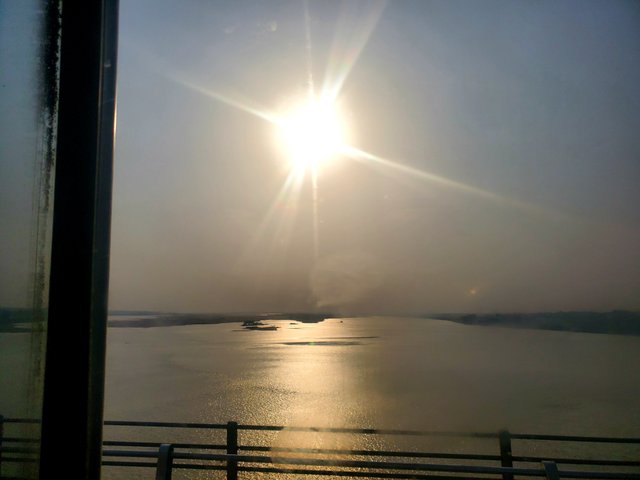 I took this shot when I was in a Luxury bus traveling to Abuja from Aba back in January.
This is River Benue which was previously called Chaddan River.
It links to another popular river known ad River Niger. They both meet at a place called Lokoja.