The rip-off / El robo / Il robo. Theneverendingcontest N° 140 S5-P8-I3 [ENG/ITA/SPA]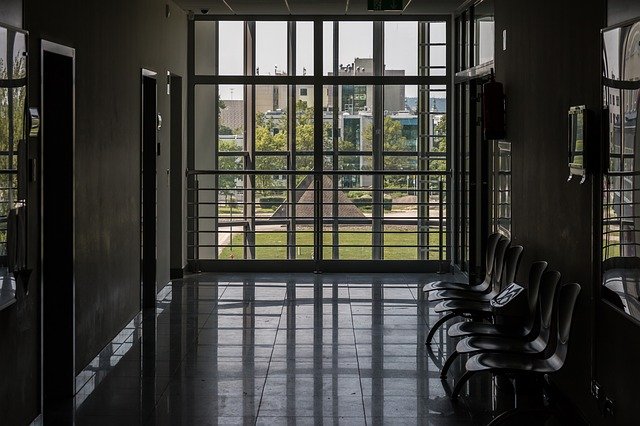 Imagen de Michal Jarmoluk en Pixabay

This is my entry for @storychain's theneverendingcontest N° 140 S5-P8-I3 contest.

George had definitely failed Philosophy. Despite his efforts to ask for an extension, the professor refused to give him another chance. It was already the second time he had repeated the final paper.
"That's too bad, Mr. Steel," was all the philosophy professor said.
George knew that by failing that lecture he would lose his student scholarship. It was the end of him.
George was sitting on the stairs at the entrance of the university, with his chin on his knees and his hands on his head. His blank stare spoke volumes.
"What's the matter? Dude" asked Mike.
It took George a few minutes to come to his senses and explain what was wrong.
"If I go to work, I won't have time to continue my career," George concluded.
Mike stroked his chin as he furrowed his brow.
For a moment, which seemed like an eternity, they both stopped talking.
Suddenly Mike's face lit up.
"I got it! I know how you'll be able to continue!"
George saw the gleam of assurance in Mike's eyes. He really had no idea how he could solve his problem, however, for his friend it would be very simple.
After explaining his plan, Mike was left waiting for George to process what he had just told him.
"What do you have to lose?" added Mike.
George's mind saw how simple the plan was, just change the grade in the study control database. He was sure no one would be watching to check the files. There were too many students to notice one.
The feeling of defeat was wiped from George's face, a faint glow lit up his face.
It was Monday morning, enough time had elapsed for the grades to be transferred to the databases. George stood in front of the door to the study control office.
His sweaty hands held a large bouquet of roses, his long hair was pulled back under a red cap with the word "Delivery" on it. George wiped the sweat from his forehead and kept fixing the buttons on his shirt. Soon large sweat stains soaked his armpits.
"What beautiful flowers!" an obese woman said surprisingly, causing George to jump backward.
The lady pushed her glasses up over her nasal septum and glanced at George.
"Easy boy, I'm not going to take them off you are you coming in, or are you just going to stand there?"
Once inside the office, George's eyes quickly scanned the letterheads on the desks.
"These flowers are for Mrs. Smith," George blurted out mechanically.
"Really?" the lady asked again.
George turned pale as he heard the sentence that came from the lips of the obese woman in front of him
"I am Mrs. Smith!"
Excitedly, the lady's plump hands snatched the flowers from George's hands.
George's eyes almost popped out of their sockets. His tongue was tongue-tied and he didn't even have a chance to ask for identification. All was lost again.
Mrs. Smith saw that the boy was not leaving, said to him.
"I didn't know you had to tip in these cases. Give me a second."
The lady sat down with a thump on her chair, causing it to protest with a squeak. She reached for her purse inside a drawer in her desk.
At that moment the front door of the office opened and another boy shouted.
"They just crashed a red Chevrolet in the parking lot!"
"What?" replied Mrs. Smith but the boy was already gone.
"Goddamn it!" the lady spat and got up with a thump and threw the flowers at George
"I'll be right back," she warned before slamming the door after leaving the office.
A sigh of relief escaped George's lips, as he had barely realized that Mike was the guy who had delivered the news.
He quickly scanned the desk, lifting papers, folders, and other items. Before giving up, he found what he was looking for. Under the keyboard was the user and password for the study control system.
He had no time to waste. The chair protested again as he sat down on it. He turned on the computer, and after a few minutes that seemed like hours, finally, the login form appeared on the screen.
He dried his sweaty hands as much as he could by rubbing them on his pants. And he began to type in the login data. After typing in the password, the system displayed an error. His heart skipped a beat. His hands were shaking uncontrollably. He rubbed them over his pants again and glanced at the office door. He knew it would be the end of him if he was caught doing what he was doing. He took a deep breath and let the air out of his lungs slowly through his lips. A little calmer, he decided to type in the password with one finger. After pressing the last digit and hitting the Ok button, the system opened.
After a sigh of relief, he pulled a small piece of paper from his pocket; it was all wet and the ink had dripped off. Still, he could make out the instructions to find the section where the Philosophy notes were located.
After a few seconds, he found what he was looking for. George's eyes couldn't believe his eyes, his transcript already had the minimum passing grade. For some reason, he had already passed Philosophy.
He was still puzzled looking at his grade on the screen. He did not understand what had happened. Suddenly, he heard Mrs. Smith's voice.
"Hey, were you the one who broke the news about the red Chevrolet?" shouted Mrs. Smith angrily.
A paralyzing cold sweat ran down his back. He was definitely lost.
Fortunately, a familiar voice responded to Mrs. Smith's accusations. He quickly scrubbed the sweat from his hands and forehead and slammed the computer shut. She jumped to her feet and ran to the door. She opened it as slowly as she could to look outside.
Outside, the lady and the boy were still arguing about the false alarm, which George took the opportunity to escape unseen.
Unfortunately, George was expelled from the university. The study control office had a security camera that they had overlooked.

See you next time, space cowboy.
---

Questo è il mio contributo per il concorso theneverendingcontest N° 140 S5-P8-I3 di @storychain.

George aveva decisamente fallito in filosofia. Nonostante i suoi sforzi per chiedere una proroga, il professore si rifiutò di dargli un'altra possibilità. Era già la seconda volta che ripeteva il compito finale.
"Peccato, signor Steel", fu tutto ciò che disse il professore di filosofia.
George sapeva che fallendo quella lezione avrebbe perso la sua borsa di studio. Era la sua fine.
George era seduto sulle scale all'ingresso dell'università, con il mento sulle ginocchia e le mani sulla testa. Il suo sguardo vuoto parlava chiaro.
"Qual è il problema? Amico", chiese Mike.
George impiegò qualche minuto per rinsavire e spiegare cosa c'era che non andava.
"Se vado a lavorare, non avrò il tempo di continuare la mia carriera", concluse George.
Mike si accarezzò il mento aggrottando la fronte.
Per un momento, che sembrò un'eternità, entrambi smisero di parlare.
Improvvisamente il volto di Mike si illuminò.
"Ho capito! So come potrai continuare!"
George vide il bagliore di sicurezza negli occhi di Mike. Non aveva davvero idea di come avrebbe potuto risolvere il suo problema, tuttavia, per il suo amico sarebbe stato molto semplice.
Dopo aver spiegato il suo piano, Mike rimase in attesa che George elaborasse ciò che gli aveva appena detto.
"Cosa hai da perdere?" aggiunse Mike.
La mente di George vide quanto fosse semplice il piano, bastava cambiare il voto nel database di controllo dello studio. Era sicuro che nessuno sarebbe stato a guardare per controllare i file. C'erano troppi studenti per notarne uno.
La sensazione di sconfitta fu cancellata dal volto di George, un debole bagliore gli illuminò il viso.
Era lunedì mattina, era passato abbastanza tempo perché i voti fossero trasferiti nei database. George era in piedi davanti alla porta dell'ufficio di controllo degli studi.
Le sue mani sudate tenevano un grande mazzo di rose, i suoi lunghi capelli erano tirati indietro sotto un berretto rosso con la scritta "Delivery". George si asciugò il sudore dalla fronte e continuò a sistemare i bottoni della camicia. Presto grandi macchie di sudore gli bagnarono le ascelle.
"Che bei fiori!" disse a sorpresa una donna obesa, facendo balzare George all'indietro.
La signora spinse gli occhiali sopra il setto nasale e guardò George.
"Calma ragazzo, non ho intenzione di toglierteli, vieni dentro o hai intenzione di stare lì?
Una volta dentro l'ufficio, gli occhi di George scorsero rapidamente le carte intestate sulle scrivanie.
"Questi fiori sono per la signora Smith", sbottò meccanicamente George.
"Davvero?" chiese ancora la signora.
George impallidì quando sentì la frase che uscì dalle labbra dell'obesa donna di fronte a lui
"Io sono la signora Smith!"
Eccitate, le mani paffute della signora strapparono i fiori dalle mani di George.
Gli occhi di George quasi schizzarono fuori dalle orbite. Aveva la lingua annodata e non ebbe nemmeno la possibilità di chiedere un'identificazione. Tutto era di nuovo perduto.
La signora Smith, vedendo che il ragazzo non se ne andava, gli disse.
"Non sapevo che si dovesse dare la mancia in questi casi. Dammi un secondo".
La signora si sedette con un tonfo sulla sedia, facendola protestare con un cigolio. Prese la borsetta in un cassetto della sua scrivania.
In quel momento la porta dell'ufficio si aprì e un altro ragazzo gridò.
"Hanno appena distrutto una Chevrolet rossa nel parcheggio!".
"Cosa?" rispose la signora Smith, ma il ragazzo era già andato via.
"Dannazione!" sputò la signora e si alzò con un tonfo e lanciò i fiori a George
"Torno subito", avvertì prima di sbattere la porta e lasciare l'ufficio.
Un sospiro di sollievo sfuggì alle labbra di George, poiché si era appena reso conto che Mike era il tizio che aveva consegnato la notizia.
Scorse rapidamente la scrivania, sollevando carte, cartelle e altri oggetti. Prima di arrendersi, trovò quello che stava cercando. Sotto la tastiera c'erano l'utente e la password per il sistema di controllo dello studio.
Non aveva tempo da perdere. La sedia protestò di nuovo quando vi si sedette sopra. Accese il computer, e dopo alcuni minuti che sembrarono ore, finalmente il modulo di accesso apparve sullo schermo.
Si asciugò le mani sudate il più possibile strofinandole sui pantaloni. E cominciò a digitare i dati di accesso. Dopo aver digitato la password, il sistema visualizzò un errore. Il suo cuore saltò un battito. Le sue mani tremavano in modo incontrollabile. Le strofinò di nuovo sui pantaloni e guardò la porta dell'ufficio. Sapeva che sarebbe stata la fine per lui se fosse stato sorpreso a fare quello che stava facendo. Fece un respiro profondo e fece uscire l'aria dai polmoni lentamente attraverso le labbra. Un po' più calmo, decise di digitare la password con un dito. Dopo aver premuto l'ultima cifra e aver premuto il pulsante Ok, il sistema si aprì.
Dopo un sospiro di sollievo, tirò fuori dalla tasca un piccolo pezzo di carta; era tutto bagnato e l'inchiostro era colato via. Tuttavia, riuscì a distinguere le istruzioni per trovare la sezione dove si trovavano le note di filosofia.
Dopo qualche secondo, trovò quello che stava cercando. Gli occhi di George non potevano credere ai suoi occhi, la sua trascrizione riportava già il voto minimo di passaggio. Per qualche ragione aveva già superato Filosofia.
Era ancora perplesso guardando il suo voto sullo schermo. Non capiva cosa fosse successo. Improvvisamente, sentì la voce della signora Smith.
"Ehi, sei stato tu a dare la notizia della Chevrolet rossa?" gridò la signora Smith con rabbia.
Un sudore freddo e paralizzante gli scese lungo la schiena. Si era decisamente perso.
Fortunatamente, una voce familiare rispose alle accuse della signora Smith. Si strofinò rapidamente il sudore dalle mani e dalla fronte e chiuse il computer. Saltò in piedi e corse alla porta. La aprì il più lentamente possibile per guardare fuori.
Fuori, la signora e il ragazzo stavano ancora discutendo sul falso allarme, e George ne approfittò per scappare senza essere visto.
Sfortunatamente, George fu espulso dall'università. L'ufficio di controllo degli studi aveva una telecamera di sicurezza che avevano trascurato.

Alla prossima volta, cowboy spaziale.
---

Esta es mi entrada para el concurso theneverendingcontest N° 140 S5-P8-I3 de @storychain

George, definitivamente, había reprobado Filosofía. Pese a sus esfuerzos por pedir una prórroga, el profesor se negó a darle una nueva oportunidad. Ya era la segunda vez que repetía el trabajo final.
"Es una pena, señor Steel", fue lo único que dijo el profesor de Filosofía
George sabía que al reprobar esa cátedra perdería su beca estudiantil. Era su fin.
George se encontraba sentado sobre las escaleras de la entrada de la universidad, con su mentón sobre sus rodillas y sus manos sobre su cabeza. Su mirada perdida decía mucho.
"¿Que sucede? Amigo", preguntó Mike
George tardó unos minutos en volver en sí y explicar lo que le ocurría.
"Si me voy a trabajar, no tendré tiempo de continuar con mi carrera", concluyó George
Mike se acarició su barbilla mientras arrugaba el entrecejo.
Por un momento, que pareció una eternidad, ambos dejaron de hablar.
De pronto el rostro de Mike se iluminó
"¡Lo tengo! Sé cómo podrás continuar"
George vio el brillo de seguridad en los ojos de Mike. Realmente no tenía idea de cómo poder resolver su problema, sin embargo, para su amigo sería muy sencillo.
Tras explicar su plan, Mike quedó esperando a que George procesara lo que acababa de decirle.
"¿Qué tienes que perder?" agregó Mike
La mente de George veía lo sencillo del plan, simplemente cambiar la calificación en la base de datos de control de estudios. Estaba seguro que nadie estaría pendiente de revisar los expedientes. Eran demasiados estudiantes como para fijarse en uno.
El sentimiento de derrota se borró de la cara de George, un leve resplandor iluminó su cara.
Era lunes por la mañana, había trascurrido el tiempo suficiente para que las notas estuvieran traspasadas a las bases de datos. George se encontraba frente a la puerta de la oficina de control de estudio.
Sus manos sudorosas sostenían un gran ramo de rosas, su cabello largo estaba recogido bajo una gorra roja con la palabra "Delivery" sobre ella. George secaba el sudor de su frente y no paraba de arreglar los botones de su camisa. Pronto grandes manchas de sudor empaparon sus axilas.
"¡Que hermosas flores!", dijo sorpresivamente una mujer obesa, haciendo que George diera un salto hacia atrás.
La señora subió sus lentes por encima del tabique nasal y echó una mirada a George.
"Tranquilo muchacho, no te las voy a quitar ¿vas a entrar o te quedaras ahí parado?"
Ya dentro de la oficina, los ojos de George escanearon rápidamente los membretes de los escritorios.
"Estas flores son para la señora Smith", soltó George de forma mecánica
"¿En serio?" preguntó de nuevo la señora.
George se puso pálido al escuchar la frase que salió de los labios de la obesa que tenía frente a sí
"Yo soy la señora Smith"
Emocionada, las manos regordetas de la señora arrebataron las flores de las manos de George.
Los ojos de George casi se salieron de sus orbitas. Su lengua se trabó y no tuvo oportunidad siquiera de pedir una identificación. Todo se había perdido nuevamente.
La señora Smith al ver que no se marchaba el chico, le dijo
"No sabía que había que dar propina en estos casos. Dame un segundo"
La señora se sentó de golpe sobre su silla, haciendo que ésta protestara con un chirrido. Buscó su bolso dentro de una gaveta de su escritorio.
En ese momento la puerta principal de la oficina se abrió y otro chico gritó
"¡Acaban de chocar un Chevrolet rojo en el estacionamiento!"
"¿Qué?", respondió la señora Smith pero ya el chico se había ido
"¡Maldita sea!", escupió la señora y se levantó se golpe y arrojó las flores a George
"Ya vuelvo", advirtió antes de azotar la puerta tras salir de la oficina.
Un suspiro de alivio se escapó de los labios de George, ya que apenas se había dado cuenta que Mike era el chico que había dado la noticia.
Rápidamente examinó el escritorio, levantando los papeles, carpetas y otros objetos. Antes de darse por vencido, encontró lo que buscaba. Bajo el teclado estaba el usuario y la contraseña del sistema de control de estudio.
No tenía tiempo que perder. La silla volvió a protestar cuando se sentó sobre ella. Encendió la computadora, luego de unos minutos que parecieron horas, finalmente, apareció en la pantalla el formulario de acceso al sistema.
Secó lo más que pudo sus manos sudorosas restregándolas sobre su pantalón. Y comenzó a escribir los datos de entrada. Tras escribir la contraseña, el sistema indicó un error. Su corazón dio un brinco. Sus manos temblaban descontroladamente. Las restregó de nuevo sobre su pantalón y echó una mirada a la puerta de la oficina. Sabía que sería su fin si lo encontraban haciendo lo que hacía. Respiró profundamente y soltó el aire sus pulmones lentamente a través de sus labios. Un poco más calmado, decidió teclear con un solo dedo la contraseña. Tras presionar el último digito y presionar el botón Ok, el sistema abrió.
Tras un suspiro de alivio, sacó un pequeño papel de su bolsillo; estaba todo húmedo y la tinta se había chorreado. Aun así, podía entender las instrucciones para buscar la sección donde se encontraban las notas de Filosofía.
Después de unos segundos, encontró lo que buscaba. Los ojos de George no podían creer lo que veía, en su expediente ya se encontraba la mínima nota aprobatoria. Por alguna razón ya había aprobado Filosofía.
Aún seguía perplejo mirando su nota en la pantalla. No entendía lo que había sucedido. De pronto, escuchó la voz de la señora Smith.
"¡Oye! Acaso fuiste tú el que dio la noticia del Chevrolet rojo", gritó enojada la señora
Un sudor frío paralizante recorrió su espalda. Definitivamente estaba perdido.
Por fortuna, una voz familiar respondió a las acusaciones de la señora Smith. Rápidamente restregó el sudor de sus manos y su frente y apagó de golpe el computador. Se levantó de un brinco y corrió hacia la puerta. La abrió lo más despacio que pudo para observar el exterior.
Afuera, la señora y el chico seguían discutiendo sobre la falsa alarma, ocasión que aprovechó George para escapar sin ser visto.
Desafortunadamente, George fue expulsado de la universidad. La oficina de control de estudio tenía una cámara de seguridad que habían pasado por alto.

Hasta la próxima, vaquero del espacio.