Poor decision / Pessima decisione / Mala decisión. Theneverendingcontest N° 138 S3-P8-I3 [ENG/ITA/SPA]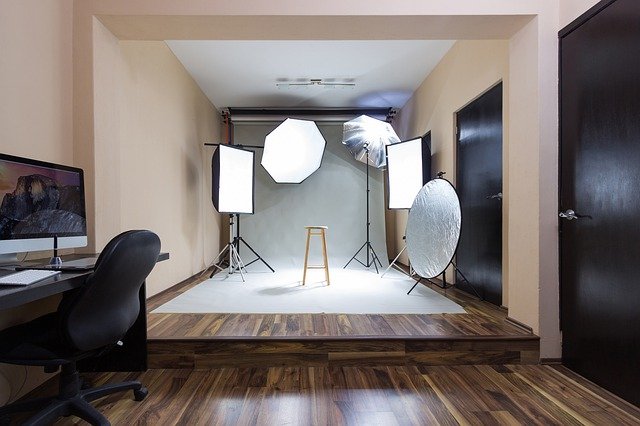 Imagen de Carlos Alcazar en Pixabay

This is my entry for @storychain's theneverendingcontest N° 138 S3-P8-I3 contest.

When I was a kid I thought it would be too cool to live as a porn actor. Having sex every day and with different girls. It's easy to get an erection when you're a boy. Anything can give you a hard-on. But when you grow up, the mind creates too many barriers and the nerves end up making you more impotent than a Chernobyl worker.
My counterpart was a very pretty girl and you could tell it wasn't her first time making films of this nature. She was sitting in front of a mirror surrounded by small light bulbs, sensually painting her lips with her lipstick. From time to time she would adjust her huge melons that looked like they would escape from her tiny bra. Still, the cameramen and lighting crew, the director and the make-up artists ignored the girl's qualities.
Apparently, she was used to that kind of indifference.
And there I was, on edge. I barely remembered how I had ended up here. I remember the majestic Plaza de España in Seville. I had decided to go on vacation to the old continent and this specific place had been recommended to me. The place where one of my favorite movies, Star Wars, had been filmed. When I found out that the plaza had been built to celebrate the discovery of America, I felt sick. I didn't feel like celebrating the destruction of a less advanced civilization.
But then Marco approached me and suggested I work on a film for adults. I guess he was attracted to my height and physique. It would be a couple of days thing, he told me and I replied, "What the hell", I had always wanted to know the world of pornography and as long as I was assured that I would have sex all day with girls, it would be enough for me. I wanted to forget my failed love relationship and I was sure that this experience would make me forget it.
But the reality was different. Maybe in the movies, one saw the actors enjoying a good fuck, but we could never see what was going on behind the scenes.
The stage was full of people, all with their eyes on me. And try as I might, my dick was like a scared turtle.
One of the staff guys, a freckled redhead, offered me a pill, but I refused, I'd save it for emergencies, I replied. A slightly chubby girl approached me. She was quite friendly. She whispered something in my ear and without giving me time to react she started stroking my member. She had a Russian accent, maybe Slovakian. I could hardly understand what she was saying to me, soon I understood that I should close my eyes. I immediately felt her warm throat devouring my manhood.
As soon as I got hard, the director ordered the cameramen to get ready. When I opened my eyes, I noticed that the beautiful girl was on the bed, ready to start the action. All the cameras and spotlights were pointed directly at her.
The director shouted "action" and I entered the scene. We warmed up, caressing, kissing, and licking. However, by the time I penetrated her I had lost my erection. The spotlights were generating too much heat. And I couldn't shake the feeling of being watched by dozens of eyes.
The director yelled "cut" and again the girl with the strange accent approached me. She offered me water. It was a pleasure to drink that glass of water. I was naked and still sweating like a pig under the 40 degrees Celsius generated by the damn spotlights. If that was not enough, before me there were about 15 people who did not take their eyes off me, and among them a director who did not stop frowning.
The situation was not as I imagined it. The girl was already annoyed by my poor performance. And I didn't know if it was because she was unattractive or because of my lack of professionalism in the field.
Finally, at the director's shouts, another guy entered the scene, a dark-haired man with a limb perhaps over 25 centimeters and as expected, the director removed me from the scene.
"You should have taken the pill," the red-haired boy commented to me.
I put on my jeans, my shirt and went outside to smoke a cigarette without looking back.

See you next time, space cowboy.
---

Questo è il mio contributo per il concorso theneverendingcontest N° 138 S3-P8-I3 di @storychain.

Quando ero un ragazzino pensavo che sarebbe stato troppo figo vivere come attore porno. Fare sesso ogni giorno e con ragazze diverse. È facile avere un'erezione quando sei un ragazzo. Qualsiasi cosa può darti un'erezione. Ma quando cresci, la mente crea troppe barriere e i nervi finiscono per renderti più impotente di un operaio di Chernobyl.
La mia controparte era una ragazza molto carina e si capiva che non era la prima volta che faceva film di questo tipo. Era seduta davanti a uno specchio circondato da piccole lampadine e si dipingeva sensualmente le labbra con il suo rossetto. Di tanto in tanto si aggiustava i suoi enormi meloni che sembravano uscire dal suo minuscolo reggiseno. Eppure, i cameramen e la troupe delle luci, il regista e i truccatori ignoravano le qualità della ragazza.
Apparentemente, era abituata a quel tipo di indifferenza.
E io ero lì, sul filo del rasoio. Ricordavo a malapena come ero finita qui. Ricordo la maestosa Plaza de España di Siviglia. Avevo deciso di andare in vacanza nel vecchio continente e questo posto specifico mi era stato raccomandato. Il luogo dove era stato girato uno dei miei film preferiti, Star Wars. Quando ho scoperto che la piazza era stata costruita per celebrare la scoperta dell'America, mi sono sentito male. Non mi andava di celebrare la distruzione di una civiltà meno avanzata.
Ma poi Marco mi ha avvicinato e mi ha proposto di lavorare a un film per adulti. Credo che fosse attratto dalla mia altezza e dal mio fisico. Sarebbe stata una cosa di un paio di giorni, mi disse e io risposi: "Che diavolo", avevo sempre voluto conoscere il mondo della pornografia e finché mi fosse stato assicurato che avrei fatto sesso tutto il giorno con delle ragazze, mi sarebbe bastato. Volevo dimenticare la mia relazione amorosa fallita ed ero sicuro che questa esperienza me l'avrebbe fatta dimenticare.
Ma la realtà era diversa. Forse nei film si vedevano gli attori che si godevano una bella scopata, ma non potevamo mai vedere cosa succedeva dietro le quinte.
Il palco era pieno di gente, tutti con gli occhi su di me. E per quanto mi sforzassi, il mio cazzo era come una tartaruga spaventata.
Uno dei ragazzi dello staff, una rossa lentigginosa, mi ha offerto una pillola, ma ho rifiutato, l'avrei conservata per le emergenze, ho risposto. Una ragazza un po' grassottella si è avvicinata a me. Era abbastanza amichevole. Mi ha sussurrato qualcosa all'orecchio e senza darmi il tempo di reagire ha iniziato ad accarezzarmi il membro. Aveva un accento russo, forse slovacco. Non riuscivo a capire cosa mi stava dicendo, presto ho capito che dovevo chiudere gli occhi. Ho sentito immediatamente la sua gola calda che divorava la mia virilità.
Appena mi è diventato duro, il regista ha ordinato ai cameraman di prepararsi. Quando ho aperto gli occhi, ho notato che la bella ragazza era sul letto, pronta per iniziare l'azione. Tutte le telecamere e i riflettori erano puntati direttamente su di lei.
Il regista ha gridato "azione" ed io sono entrato in scena. Ci siamo scaldati, accarezzando, baciando e leccando. Tuttavia, quando l'ho penetrata, ho perso la mia erezione. I riflettori generavano troppo calore. E non riuscivo a liberarmi della sensazione di essere osservato da decine di occhi.
Il regista ha gridato "taglia" e di nuovo la ragazza con lo strano accento si è avvicinata a me. Mi ha offerto dell'acqua. Fu un piacere bere quel bicchiere d'acqua. Ero nudo e stavo ancora sudando come un maiale sotto i 40 gradi Celsius generati da quei maledetti riflettori. Se non bastasse, davanti a me c'erano una quindicina di persone che non mi toglievano gli occhi di dosso e tra loro un regista che non smetteva di accigliarsi.
La situazione non era come me l'ero immaginata. La ragazza era già infastidita dalla mia scarsa performance. E non sapevo se era perché era poco attraente o per la mia mancanza di professionalità nel campo.
Alla fine, alle grida del regista, entrò in scena un altro ragazzo, un uomo dai capelli scuri con un arto forse superiore ai 25 centimetri e come previsto, il regista mi eliminò dalla scena.
"Avresti dovuto prendere la pillola", mi ha commentato il ragazzo dai capelli rossi.
Mi sono messo i jeans, la camicia e sono uscito a fumare una sigaretta senza guardarmi indietro.

Alla prossima volta, cowboy spaziale.
---

Esta es mi entrada para el concurso theneverendingcontest N° 138 S3-P8-I3 de @storychain

De pequeño pensaba que sería demasiado genial vivir como actor porno. Tener sexo todos los dias y con distintas chicas. Es sencillo tener una erección cuando eres un chico. Cualquier cosa te la pone dura. Pero ya de grande, la mente crea demasiadas barreras y los nervios terminan haciéndote más impotente que un trabajador de Chernóbil.
Mi contraparte era una chica muy guapa y se notaba que no era su primera vez que realizaba películas de esta índole. Estaba sentada frente a un espejo rodeado de pequeños bombillos, sensualmente se pintaba sus labios con su lápiz labial. De vez en cuando ella se acomodaba sus enormes melones que parecían que se escaparían de su diminuto brasier. Aun así, los camarógrafos y el personal encargado de la iluminación, el director y los maquillistas hacían caso omiso de las cualidades de la chica.
Por lo visto, ella estaba acostumbrada a ese tipo de indiferencia.
Y ahí estaba yo, con los nervios de punta. Apenas si recordaba cómo había terminado aquí. Recuerdo la majestuosa Plaza de España de Sevilla. Había decidido ir de vacaciones al viejo continente y me habían recomendado este lugar en específico. El lugar donde habían filmado una de mis películas favoritas, las guerras de las estrellas. Cuando me enteré que la plaza había sido construida para celebrar el descubrimiento de América, me sentí enfermo. No me apetecía celebrar la destrucción de una civilización menos avanzada.
Pero entonces se acercó Marco y me propuso trabajar en un filme para adultos. Supongo que lo atrajo mi altura y físico. Sería algo de un par de días, me dijo y yo respondí: "Qué demonios", siempre había querido conocer el mundo de la pornografía y mientras me aseguraran que tendría sexo todo el día con chicas, sería suficiente para mi. Quería olvidar mi fallida relación amorosa y estaba seguro que esta experiencia me haría olvidarla.
Pero la realidad era otra. Quizás en las películas uno veía a los actores gozando de un buen polvo, pero jamás podíamos ver lo que había detrás de cámaras.
El escenario estaba lleno de personas, todos con sus ojos apuntando hacia mi. Y por más que trataba, mi pene estaba como una tortuga asustada.
Uno de los chicos del personal, un pelirrojo pecoso, me ofreció una pastilla, pero me rehusé, la dejaría para casos de emergencia, le respondí. Una chica un poco regordeta se me acercó. Era bastante simpática. Susurro algo a mi oído y sin darme tiempo de reaccionar comenzó a acariciar mi miembro. Tenía un acento ruso, quizás eslovaco. Apenas pude entender lo que me decía, pronto entendí que debía cerrar los ojos. De inmediato sentí su tibia garganta devorando mi miembro.
Tan pronto como se me puso dura, el director ordenó a los camarógrafos que se prepararan. Al abrir los ojos, me fije que la chica guapa estaba sobre la cama, presta a comenzar la acción. Todas las cámaras y reflectores apuntaban directamente sobre ella.
El director gritó "acción" y entré en escena. Entramos en calor, con caricias, besos y lamidas. Sin embargo, al momento de penetrarla había perdido mi erección. Los reflectores generaban demasiado calor. Y no podía quitarme el sentimiento de ser observado por docenas de ojos.
El director gritó "corte" y nuevamente la chica del acento extraño se acercó a mi. Me ofreció agua. Fue un placer tomar ese vaso de agua. Me encontraba desnudo y aun así sudaba como cerdo bajo los 40 grados centígrados que generaban los malditos reflectores. Si eso no fuera suficiente, ante mí habían como 15 personas que no quitaban sus ojos sobre mí y entre ellas un director que no dejaba de fruncir su entrecejo.
La situación no era como la imaginaba. La chica ya estaba molesta por mi poco desempeño. Y no sabía si era por ser poco atractiva o por mi falta de profesionalismo en la materia.
Finalmente, ante los gritos del director, entró en escena otro chico, un hombre moreno con un miembro quizás de más de 25 centímetros y como era de esperarse, el director me retiró de la escena.
"Debiste tomar la pastilla", me comentó el chico pelirrojo.
Me puse mis jeans, mi camisa y salí a fumar un cigarrillo sin voltear atrás.

Hasta la próxima, vaquero del espacio.