THE BEST PHOTO OF THE WEEK CONTEST.. una bella scultura in legno!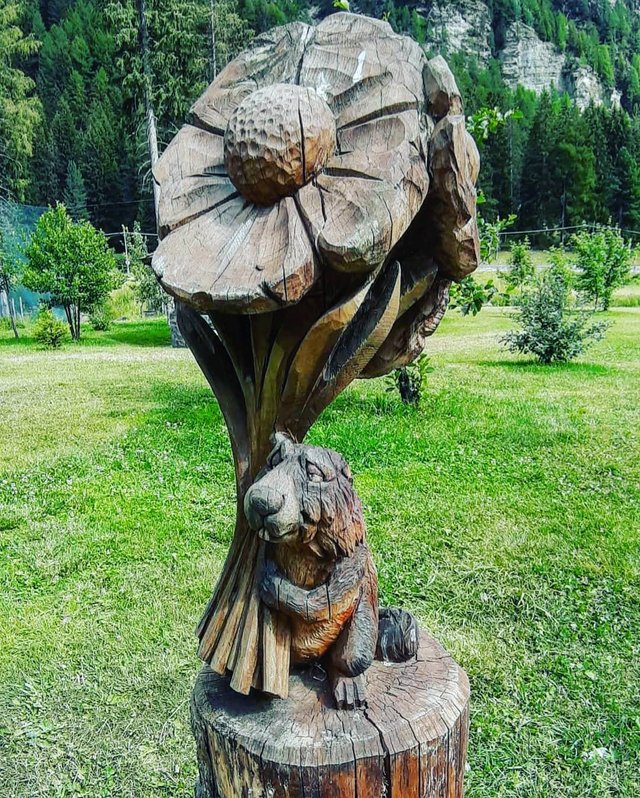 Ciao a tutti anche questa settimana partecipo molto volentieri a questo bellissimo contest organizzato dalla community e lo faccio con una foto che ho scattato ancora l'estate scorsa con il mio iPhone perché sapete benissimo che non sono un'esperta di fotografia e praticamente queste foto pescato più che altro per avere dei ricordi dei posti che visito o che frequento.
In questo caso nello specifico questa foto rappresento una delle numerose sculture che si trovano al Pian Villy a Champoluc (AO)
Non so se tutti conoscono questo posto, è abbastanza famoso luogo molto incantato dove durante la camminata si trovano delle vere e proprie opere d'arte in legno per la felicità non solo dei bambini ma anche di quelli più grandi come me.
La natura valdostana ha qualcosa per me di particolare e se avete l'occasione andate a visitare queste bellissime sculture, perché mi ricordo che c'è un bellissimo giro ad anello dove sentirete il profumo del Pino, e vi rilassate in mezzo alla natura
Spero che la foto vi piacerà, alla prossima settimana