Goreme Open Air Museum (Göreme, Turkey). Unusual views and cool photo location
Read this post on TravelFeed.io for the best experience
---
Hey peeps! Long time no see o) How are you doing? Hope all is fine, and all this crisis and COVID stuff didn't touch you.
Also, it has been a long time since I wrote about travel. Crossing the borders between countries is still unpredictable, so I travel again within my country. But miss the real journey so much, that I finally decided to risk it. Late at night a couple of weeks ago, I was browsing my feed on Fb and noticed a tour to Istanbul that I've been longing for. I booked the last 2 sits - now I'm in! Another chance to see this wonderful city.
But illness statistics in Ukraine start to increase dramatically, and now I have really confusing feelings, coz, on one hand, I am very excited about the following journey, and on the other hand, the disturbing trend of infecting is a real concern. My biggest concern in that the border will be closed again, by Ukraine or by Turkey. Hopefully, not.
Enough of sad stuff. While waiting, I found aplenty of photos that I never edited and sorted. I really took them A LOT :D :D It is Cappadocia - a region in central Turkey famous with its fantastic, unusual and fancy landscape. The place you definitely have to visit, if you didn't yet.

We stopped in a small but very nice village Goreme in the heart of Goreme National Park. From there, all landmarks are really close, some of them can be reached by feet. This museum was about 10-15 min walk from our hotel. It has been on UNESCO World Heritage List since 1984, and was one of the first two UNESCO sites in Turkey.
Ready to go?
Goreme Open Air Museum, known as the knowledge and thought of Cappadocia, is one of the most special places with its monastery which lives for years. The story of the valley started in the 4th century AD, at the early Christian periods. Monastery life denominated the valley when Kayseri Bishop of St. Basil came there to spread his teachings and raise students. The region where is called Goreme Ruins too, was the center of the education and training system until the 13th Century. (source)
This is a whole cave city with five Byzantine rock churches, wineries, dwellings, narrow passages inside the rocks. Walls of churchus are painted with well-preserved frescos which are terrific examples of Byzantine art. And the early caves were cut by the very first Christians, trying to hide in an inaccessible place.
The area covered by this Open Air Museum forms a coherent geographical entity and represents historical unity. There are eleven refectories within the Museum, with rock-cut churches tables and benches. Each is associated with a church. Most of the churches in Goreme Open Air Museum belong to the 10th, 11th, and 12th centuries. (source)
We had this trip in September. It is not a seacoast but the weather was very much like summer, and the sites were not too crowded but, you know, some places in Turkey (including Istanbul) are popular among tourists all over the year.
These are ancient houses in rocks.


The attraction of every open-air museum is that you can walk freely and enjoy nature and views, or have a rest with a cup of fragrant Turkish tea supplemented by their amazing sweets.



Should I say that the whole Cappadocia is an incredible photo location? If you manage to get here you'll never miss the chance to take a lot of photos :) It was creat to see people from all corners of the world <3
Opening Hours
Open every day between 08:00-19:00 (from 01 April to 01 October), 08:00-17:00 (from 01 October to 01 April).
Ticket counters close; Summer Period: 18:30 – Winter Period: 16:15
Ticket Price
Entrance Fee: 75 TL
Photo credit @zirochka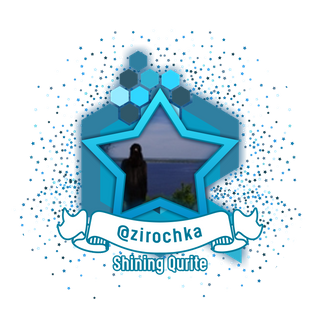 ---
---
View this post on TravelFeed for the best experience.