Protests in Boston: A Woman's Right to Choose
Read this post on TravelFeed.io for the best experience
---
Hello Hiveians and welcome back!

Today I wanted to share with you the protest I photographed on the Boston Commons yesterday. And if you're not aware of what's currently going on in America, I'll give you a small recap.

There was recently a leak that the Supreme Court is most likely going to overturn the precedent that enshrines a woman's right to abortion as a constitutional right in America. That will mean it will be up to the states to decide state laws on abortion, and many already have and more will ban it completely, even in cases of rape, incest, and risk of death to the mother.

I am well aware this is a difficult topic for many and don't want to make this a political post more than a photography post, but as I know we do have this amazing global community here on Hive, I would love to hear your thoughts on a woman's right to choose, if you choose to share it.

With that said, let's get into it!

I headed into Boston with my Sony A7ii and my newly purchased Lumix LX7 point and shoot camera, which I'd like to talk more about soon. I used my vintage Jupiter 8 50mm f2 lens on my Sony the whole time.
The first part of the protest was on the historic Boston Commons, which is home to a lot of events that first shaped and formed this nation. I began shooting with the Lumix as it's small and convenient, as well as new to me.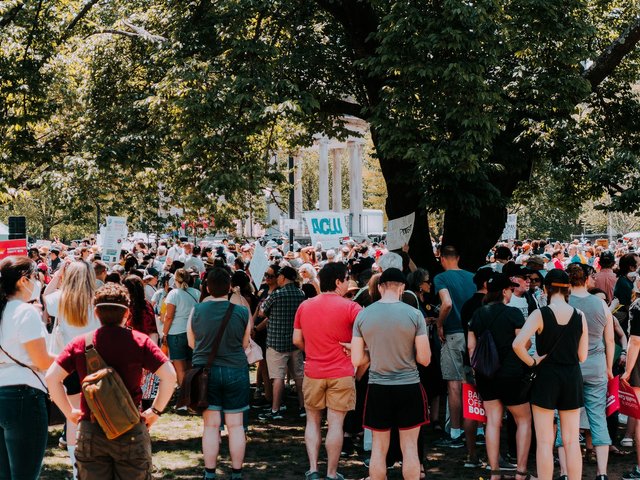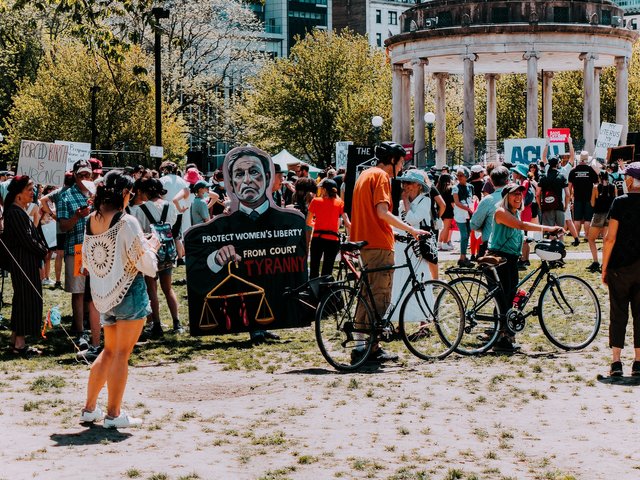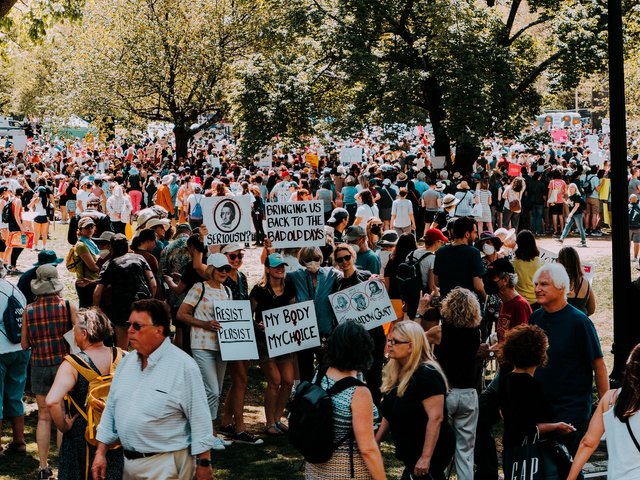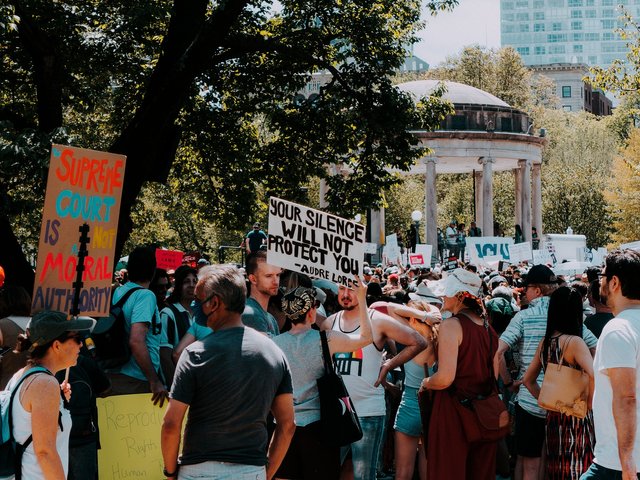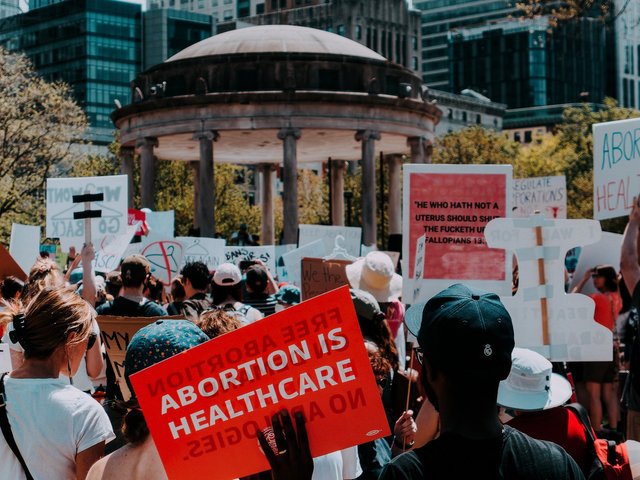 I then switched over to the Sony for some more creative and selective shots.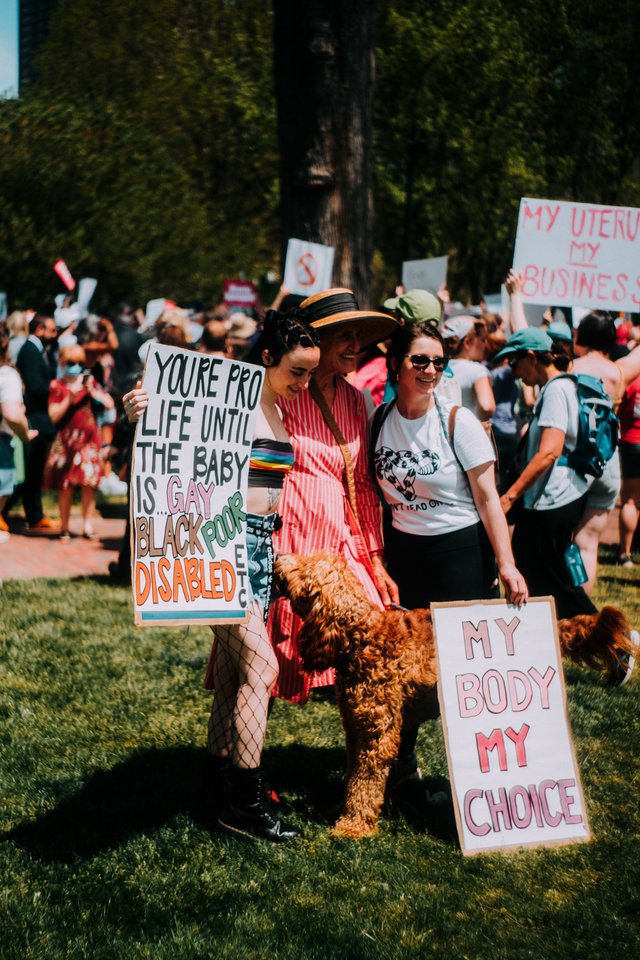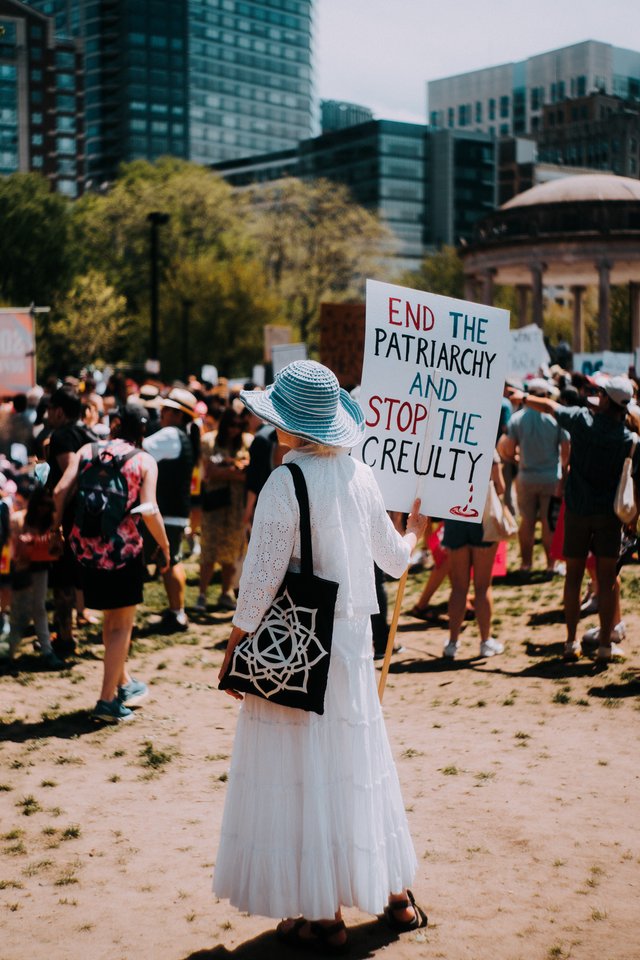 At this point, the speakers began, and the crowd tightened up, so I switched back to the Lumix for it's zoom lens and versatility.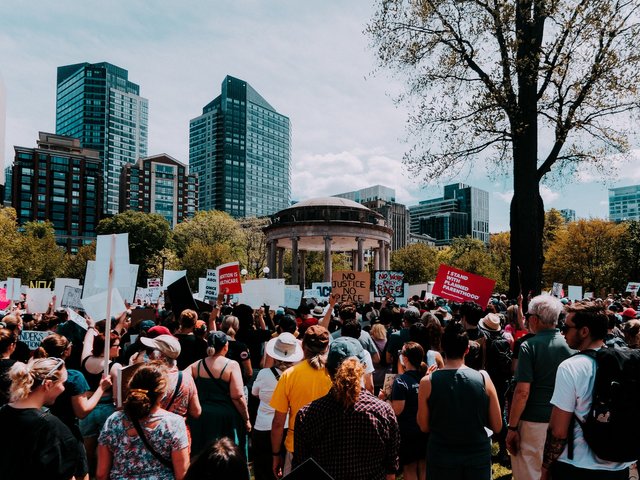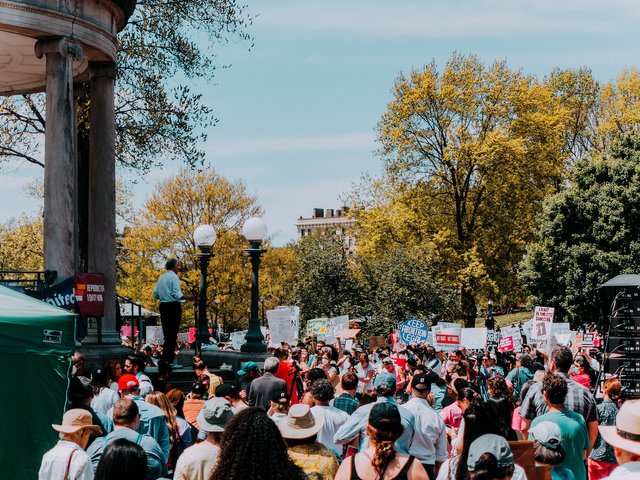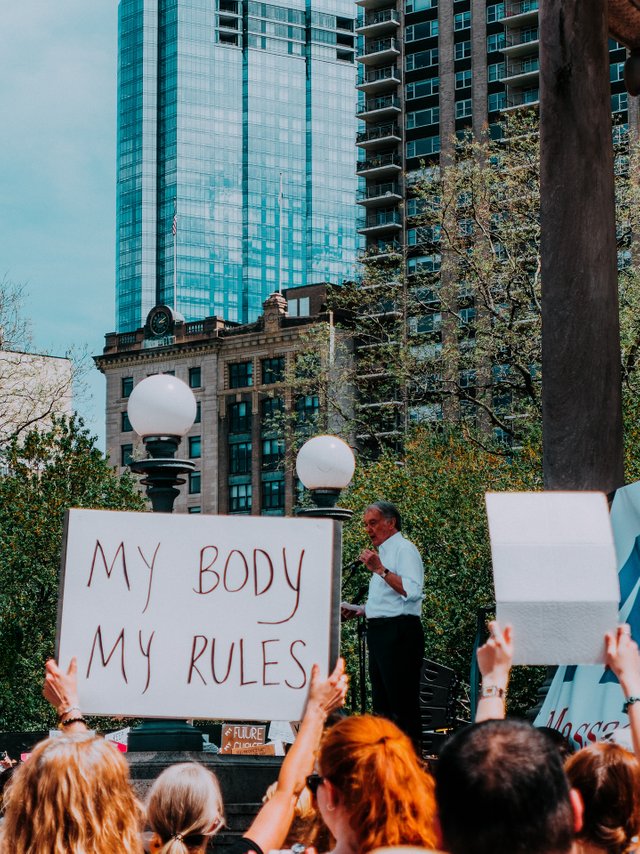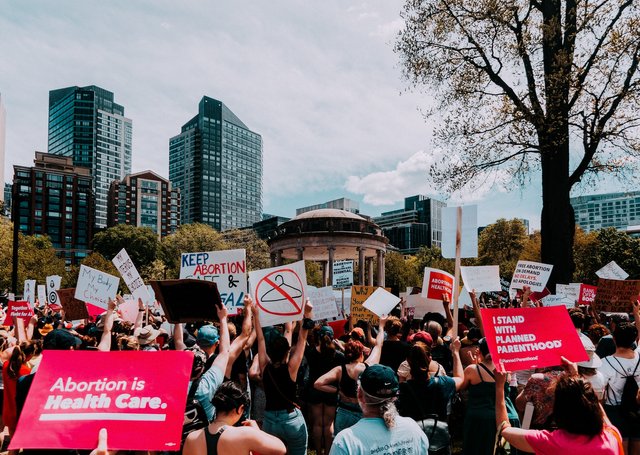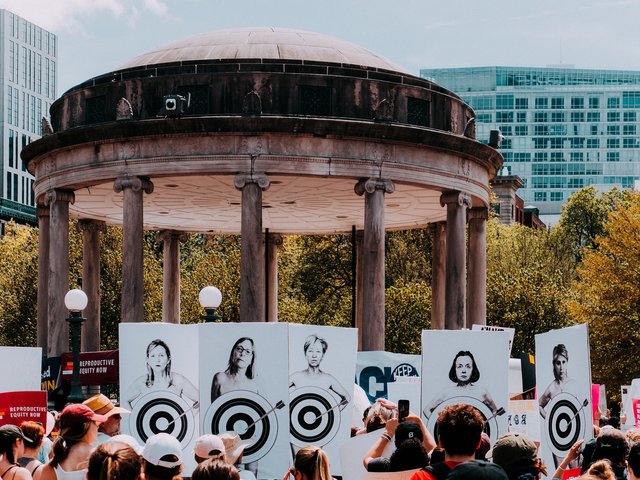 I was just wandering back and forth looking for unique shots and portraits after shooting so many crowd photos.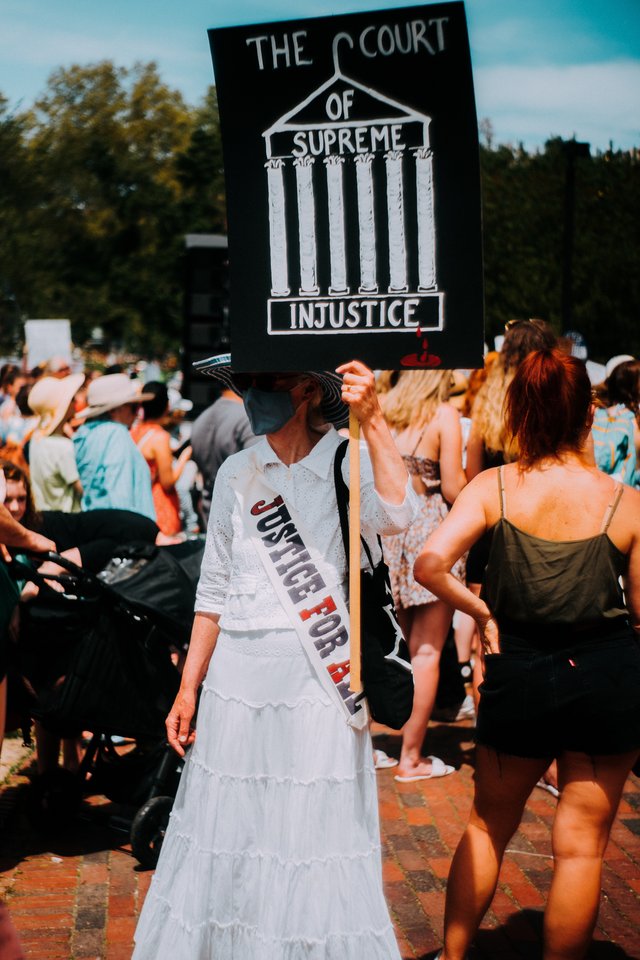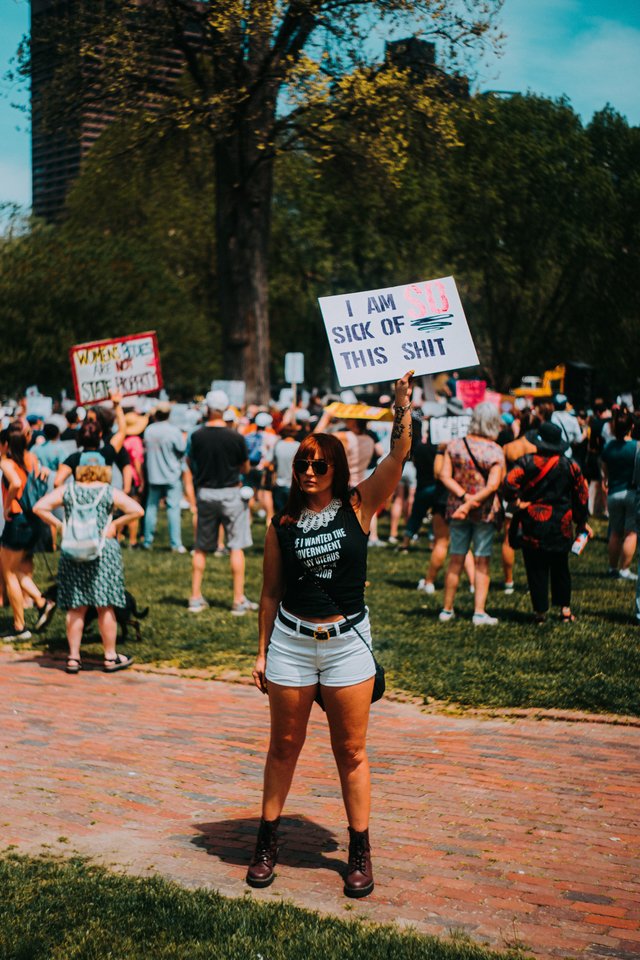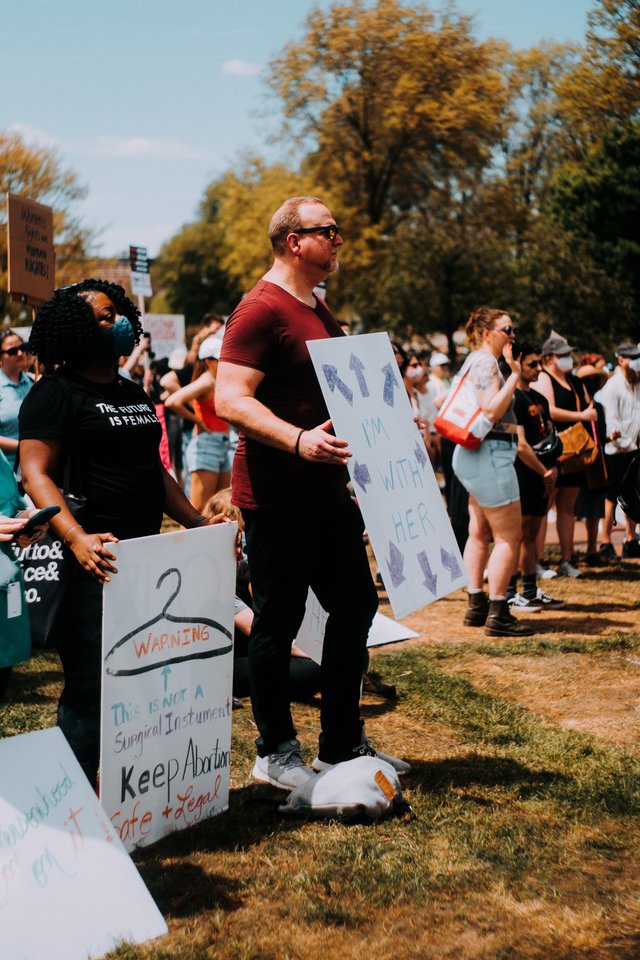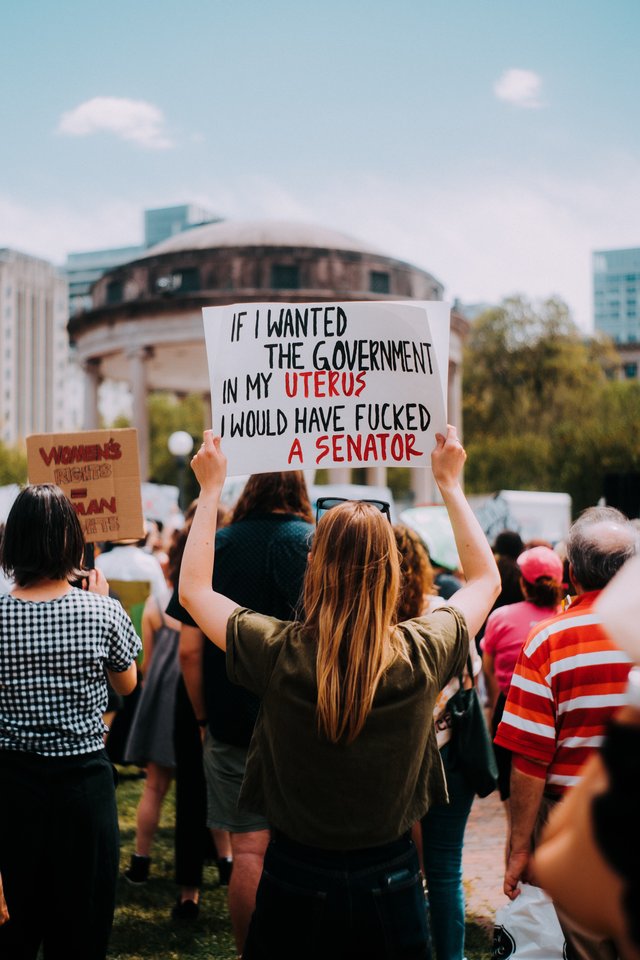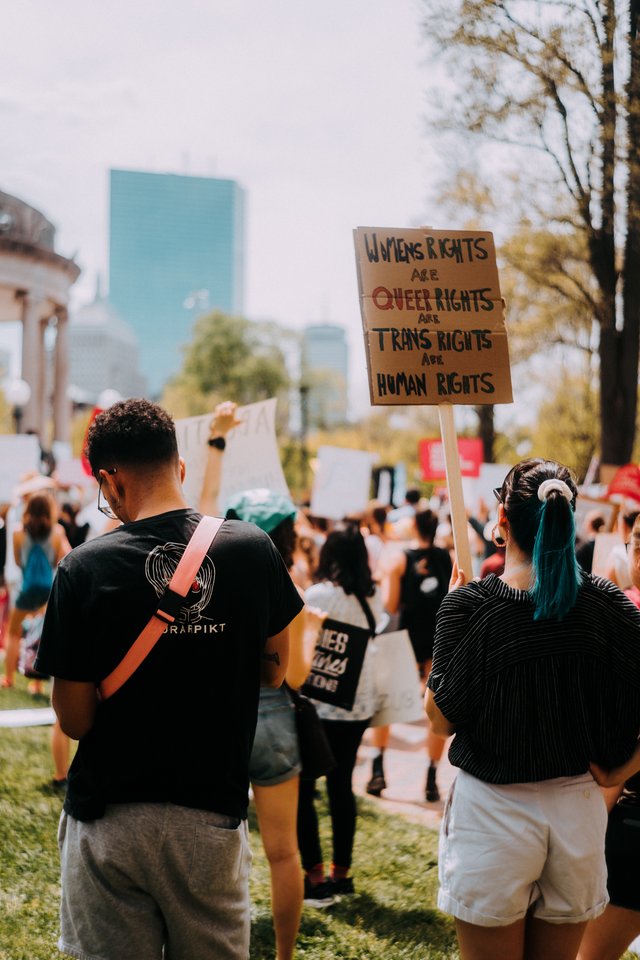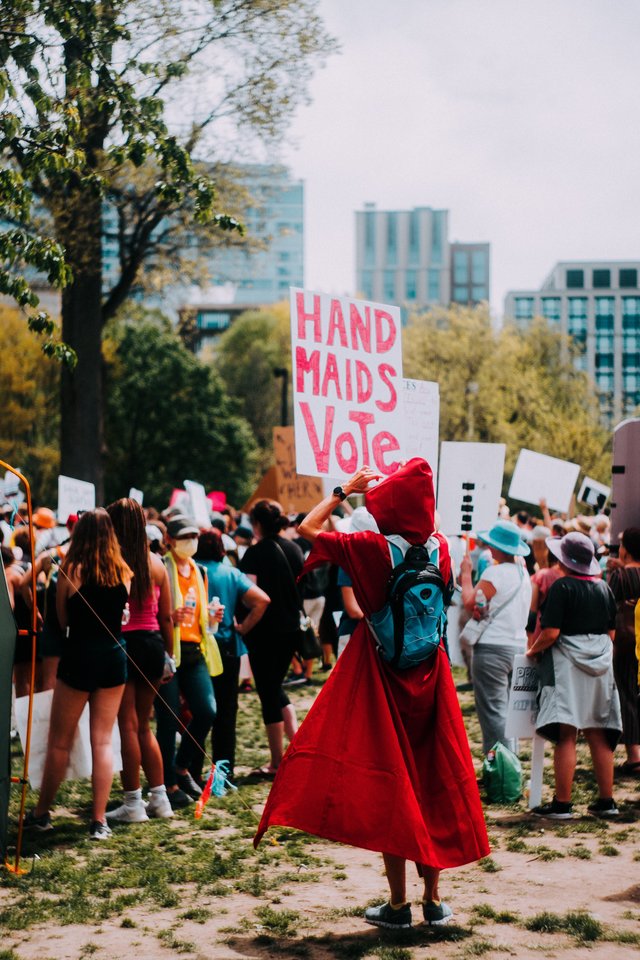 From there, the rally part sort of ended and it turned into a march through the streets of Boston. It was a very hot day out, and I had just gotten a cold drink, so I was 1 handed at the beginning, so I had to use the Lumix while I chugged my drink.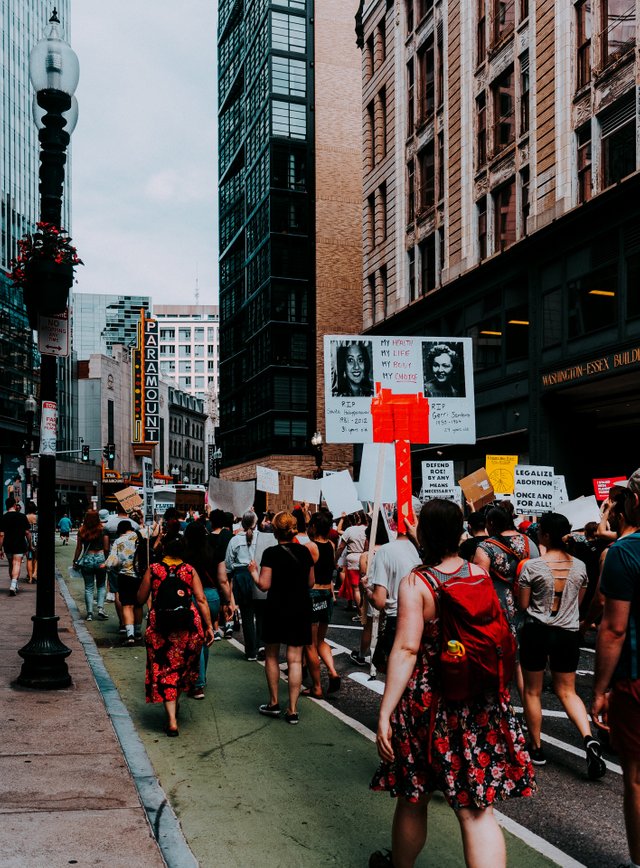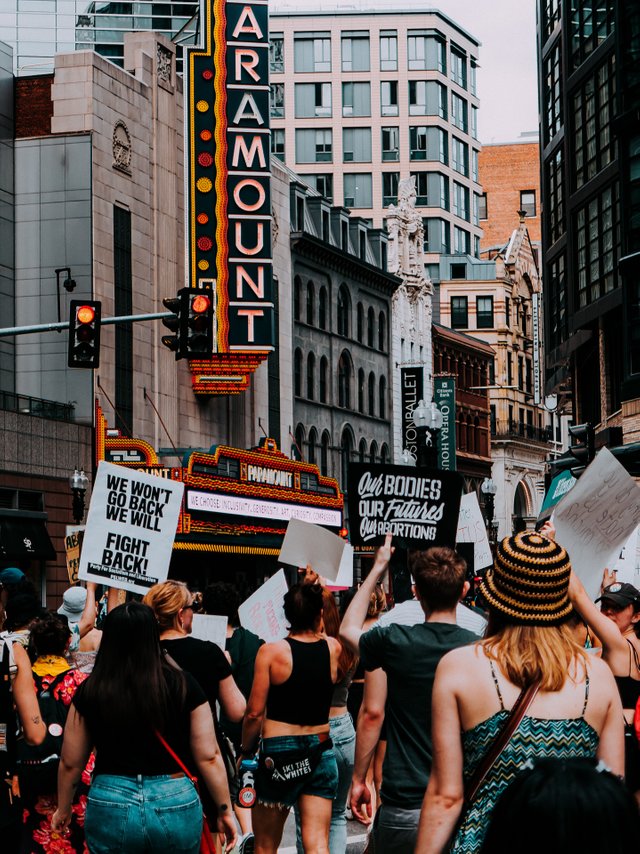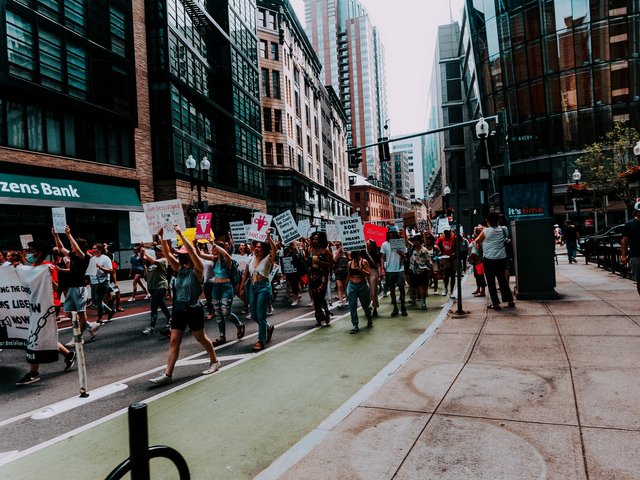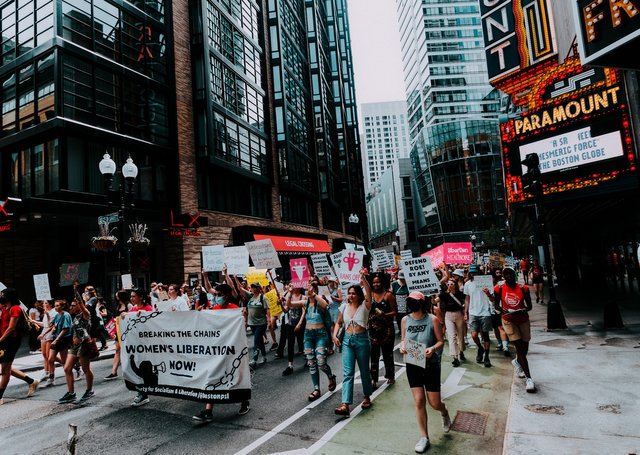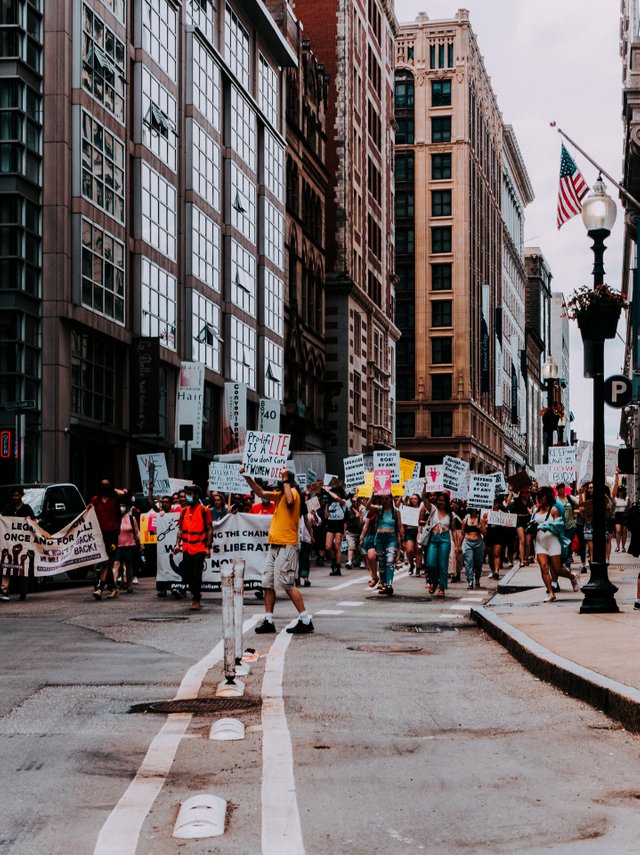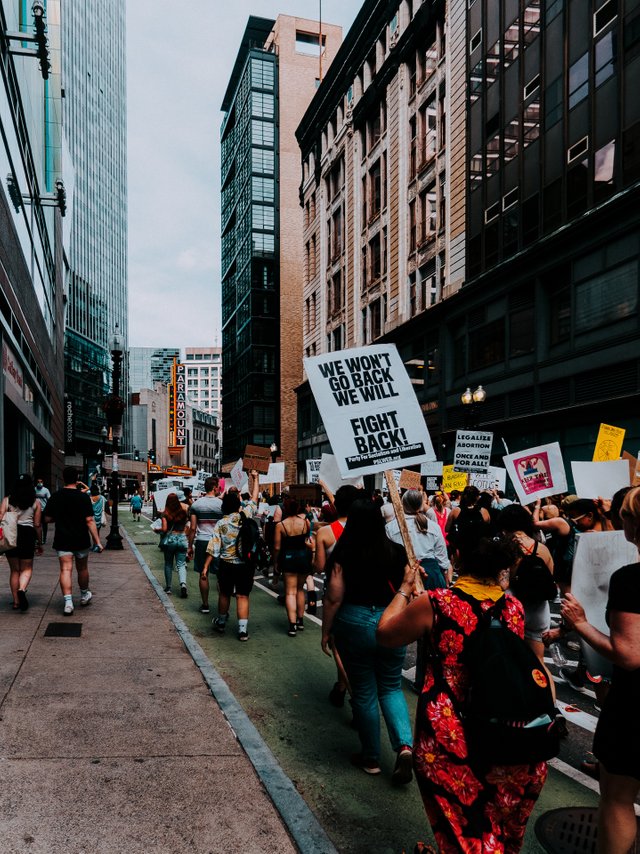 I was able to finish my drink and get a couple shots with the Sony before it ended.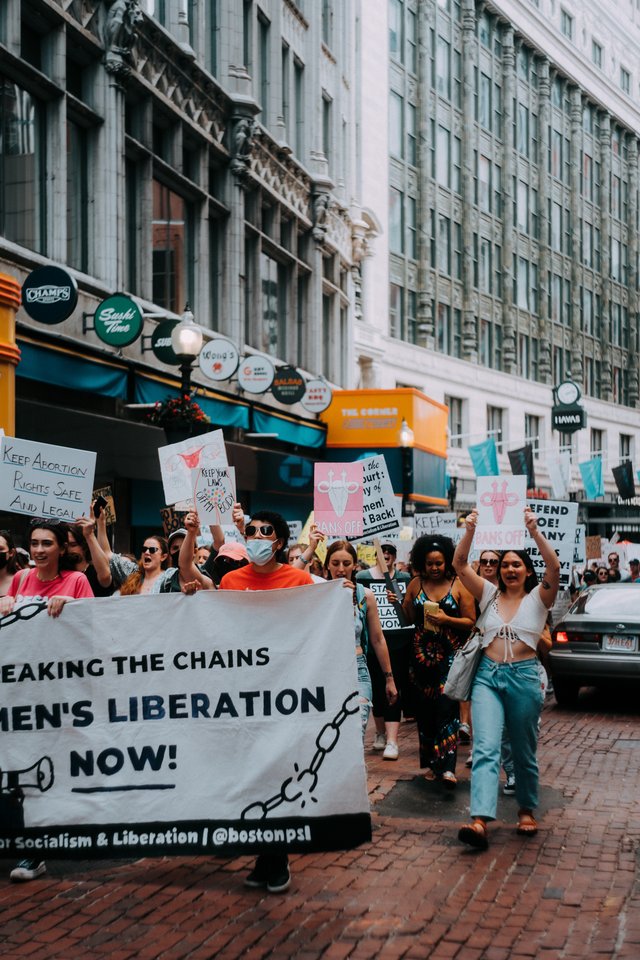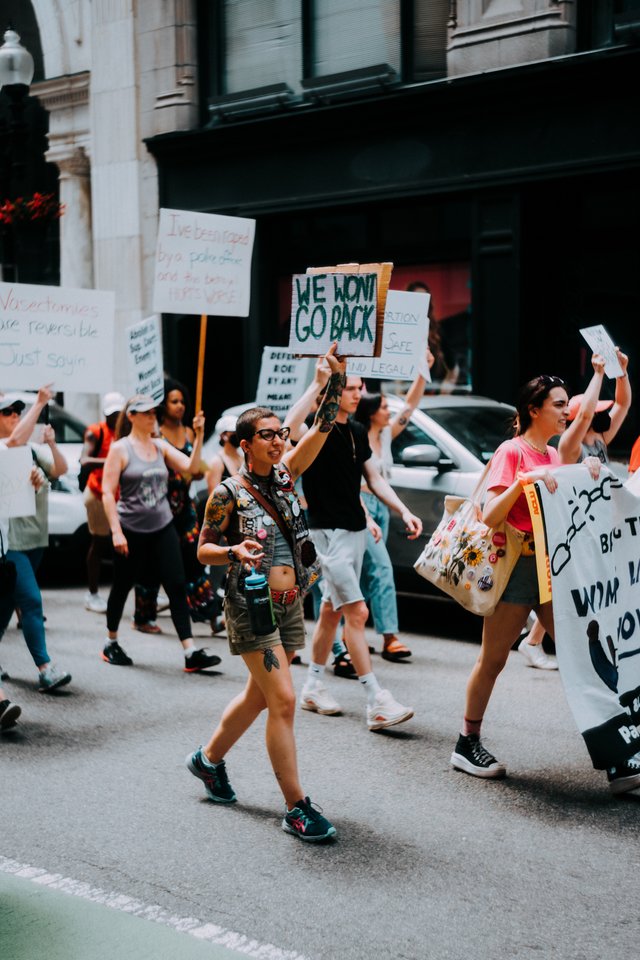 They then marched towards the state house, which is a very popular place for protests and displays. I took a few shots of that and then called it a day.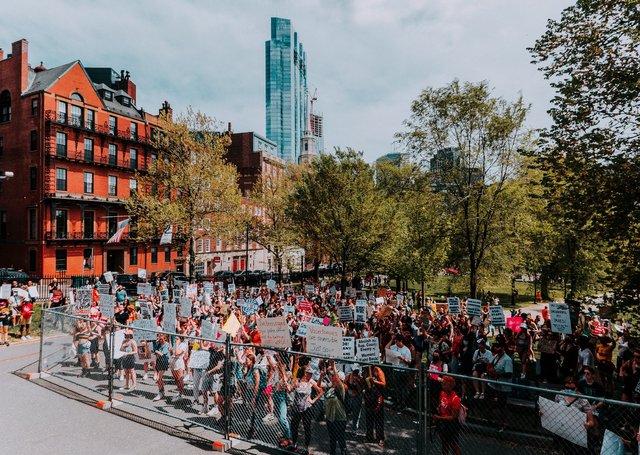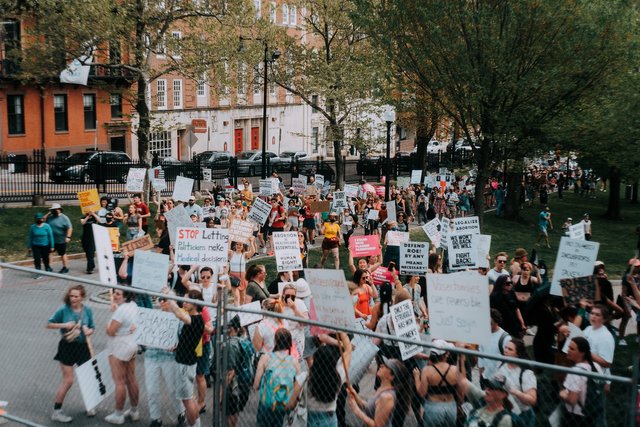 So what did you think? Did you find my shots of this protest interesting? Without making this post a full on political/ideological debate, do you have thoughts on this topic?

For me personally, I believe in the right for a woman to choose, and it's especially troubling that most states that wish to enact this bans don't even include any exceptions to their bans.

But I also left feeling troubled, as I see so much of the political divide in America shifting to the the extremes, as extremism begets extremism. Where the people that don't agree with you 100% is now your enemy and is automatically disqualified from from having any reasonable opinions. I don't know where America goes from here, besides constantly trading power back and forth and undoing the others work over and over again. I don't know how this ends or where this goes, but I do know, it's very unhealthy for a country and very dangerous for a democracy.

So a bit of politics with the photography today and I'm very open to a bit of discussion as well if you so choose. What are laws around this topic like where you're from? Do you agree with them? Feel free to share your thoughts for thoughtful discussion. And what were your favorite shots? Did you like the wider contextual shots or the more focused portrait shots?
Well, that's it for this post. I'll be getting out my next travel installment soon this week so stay on the lookout for that!

-Sean
---
View this post on TravelFeed for the best experience.