A Wander Through West Kennet Long Barrow
Read "A Wander Through West Kennet Long Barrow" on TravelFeed.io for the best experience
---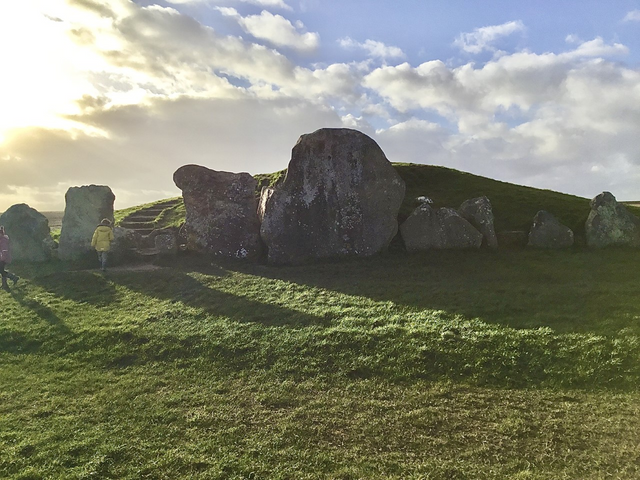 Well keeping with the usual theme of my travel feed posts today I'm going to be showing you wonderful folks a rather special place in Wiltshire, UK. Off of the A4 road just outside of Marlborough in the middle of a field sits the West Kennet Long Barrow.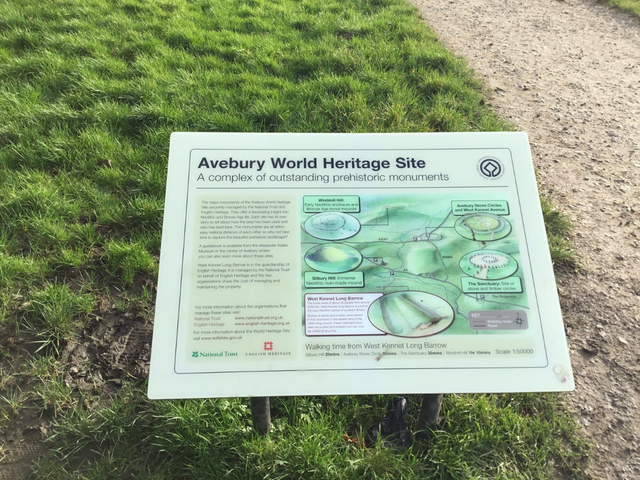 Parking off of the road to access the monument is easy enough as their is a convenient lay by to pull into. You can't see the site from the road to well, but there's a massive mound known as Silbury Hill that sits right across the road from the field you need to walk through to find it. Wearing boots is advisable as it's a muddy trek.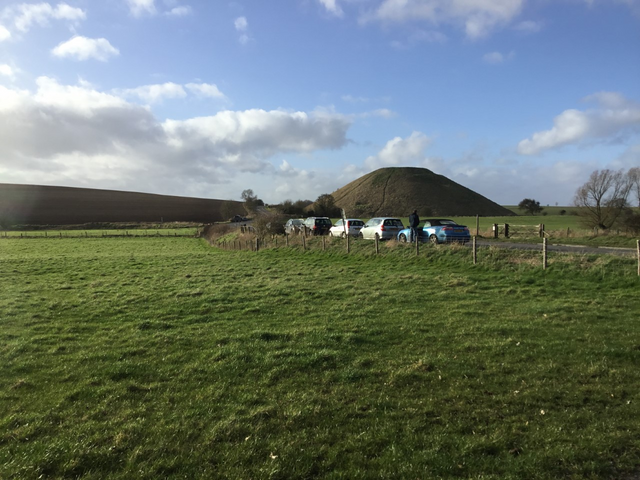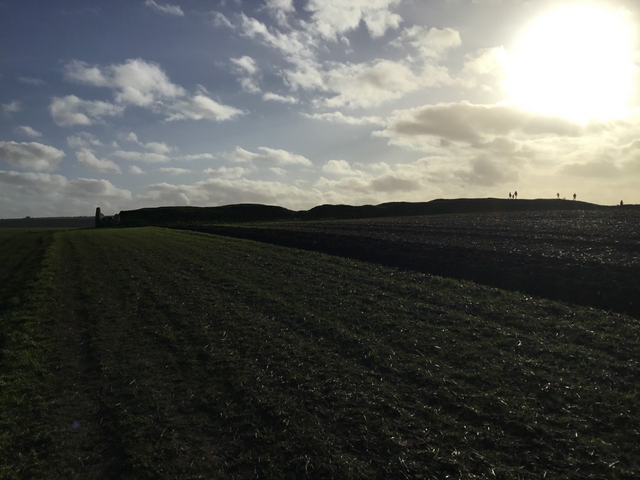 The current belief is the mound and chamber were were built in the first half of the fourth millennium BC. This is mainly based on carbon dating of human remains as well as different shards and tools found near and around it. These sites were first excavated by Victorians starting in 1859.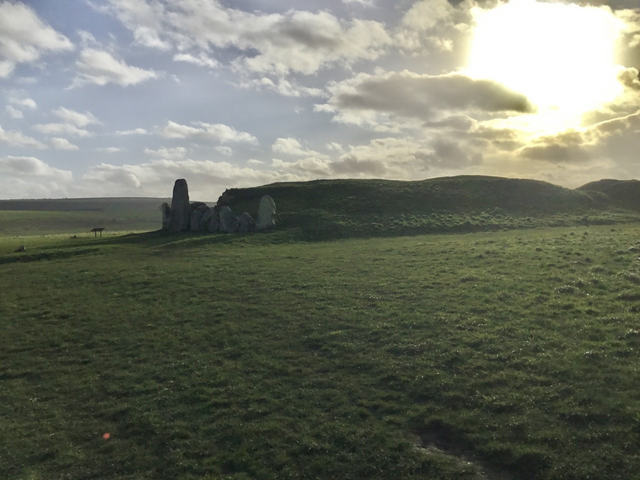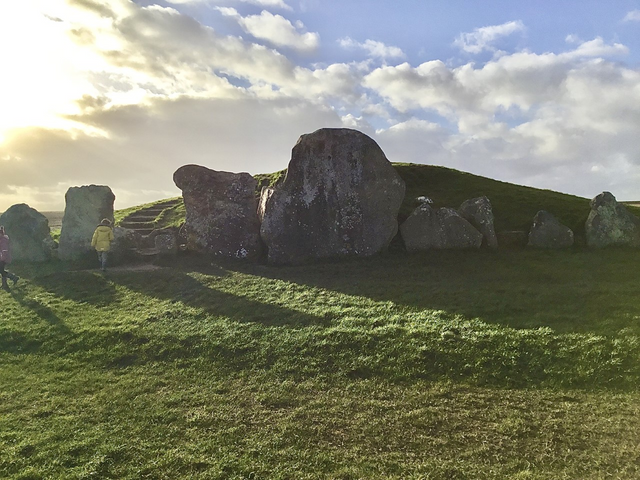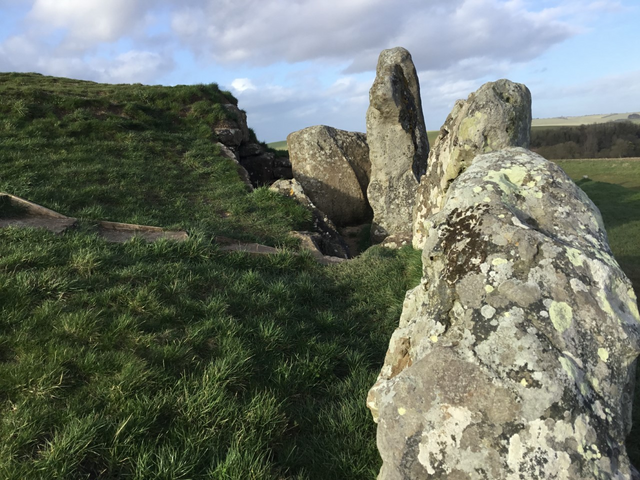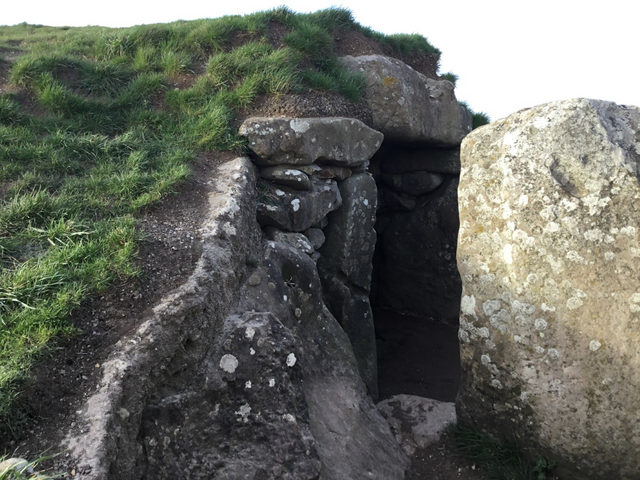 These digs were less than delicate in those days, and today we would equate their methods to more of garden digging than actually conducting careful archaeological excavations. Since excavations began a number of different ideas have arisen, and today many are being reexamined due to similar structures found at Gobekli Tepe which have been dated at around 12,000 years ago. Like the nearby stones of Avebury it stands quietly indifferent to how it will be written about by us.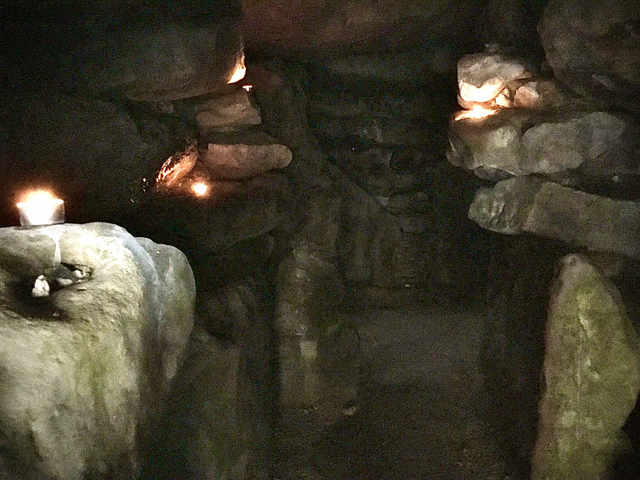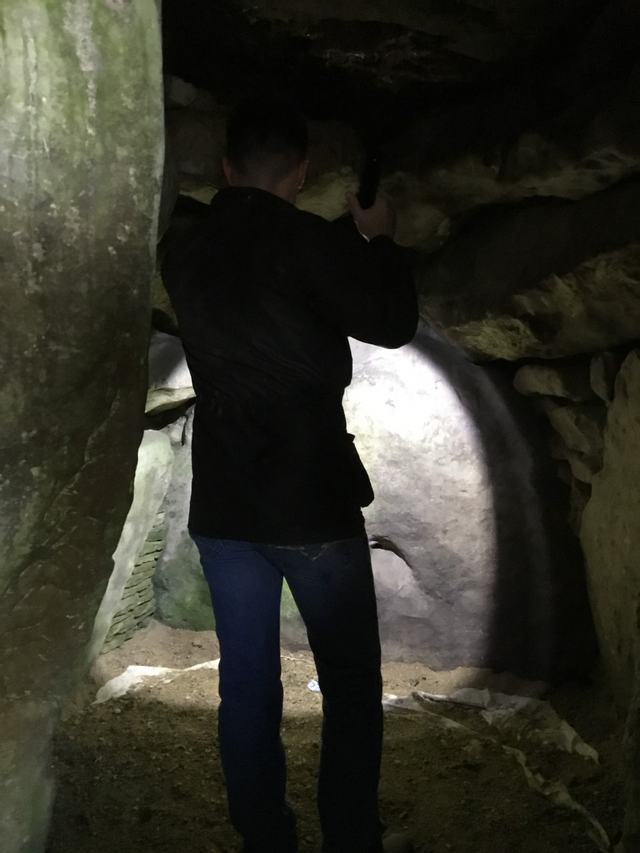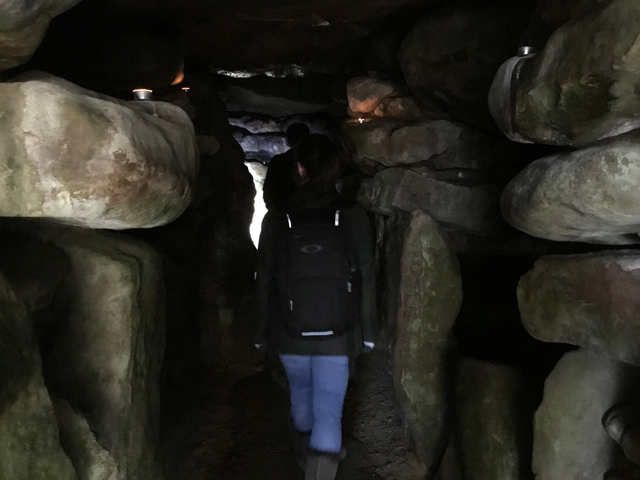 The site is still a place for worship among pagans today. When we went in the smell of frankincense was almost overpowering and candles were still burning, so it was a safe assumption someone had been a vowing or similar right before we arrived. I suppose there's something to the location. For all we know our ancestors may have rocked up in Wiltshire finding this place and the large stone circle nearby. They may have instinctively felt it was special and began interring their dead here. Who's to say? I've visited many of these places and the fact that people still pilgrimage to them is oddly... reassuring I guess. A protection of sorts against began forgotten or misused.
I sometimes feel like the point of places who've earned the name of ancient by lasting make you feel a tiny infinite. I don't mean insignificant, but rather a jewel in Indras net briefly illuminating before resting to a placid glow and glimmer. It's a small feeling, but a big one as well. Soul after soul over thousands of years walked here slowly unraveling their time in life.
What makes these places special is that you don't need to love history or be spiritual to visit and take something from them. Just stand there and look at the monument, and spare a moment to think what ones time means to themselves, and then wonder what it meant to see and feel life for every person who was there before you.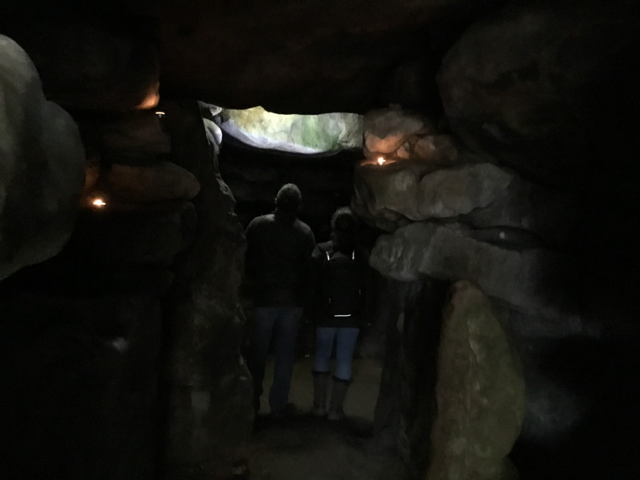 While we were looking at the chamber there were a group of local kids zipping around playing a game of hide and go seek. It was extremely entertaining watching their parents struggling to keep track of them all. But it was also deeply odd to hear kids laughter in the chamber. There's a distinctive acoustic quality inside of it that's unusual for such a confined area, almost as if it should be an echo in a larger space.
My partner and I hung around for a bit until everything went quiet and all the other visitors had left. Standing there in silence we did find a number of small offerings people had felt compelled to leave. Polished stones, herbs, a lock of hair. It seems the urge to leave something from oneself to places like this persists.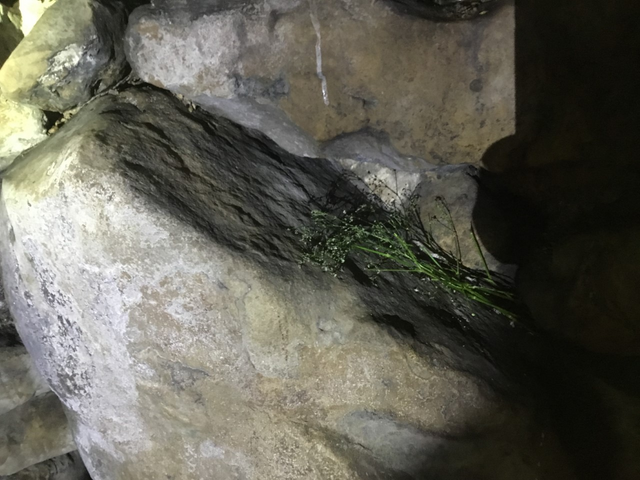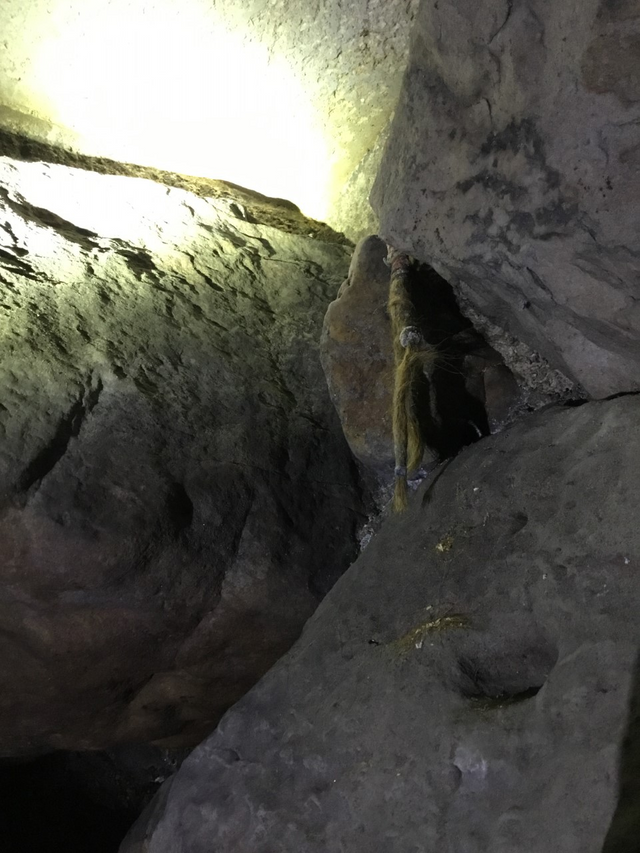 We had our niece with us on this trip and left to go find food as the weather began to turn. We couldn't make it over to Silbury Hill for photos as the entire area surrounding it was flooded so we packed it in for the day. It's estimated that the hill itself took around five hundred men working every day for ten years to build. I was hoping to get a picture from on top of it before leaving, but guess it will have to wait until next time.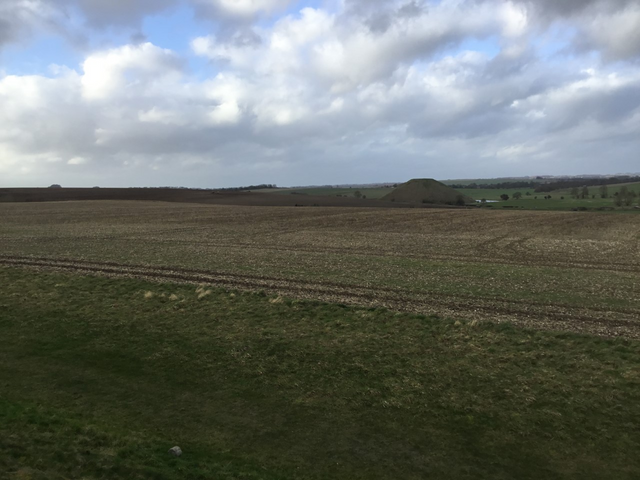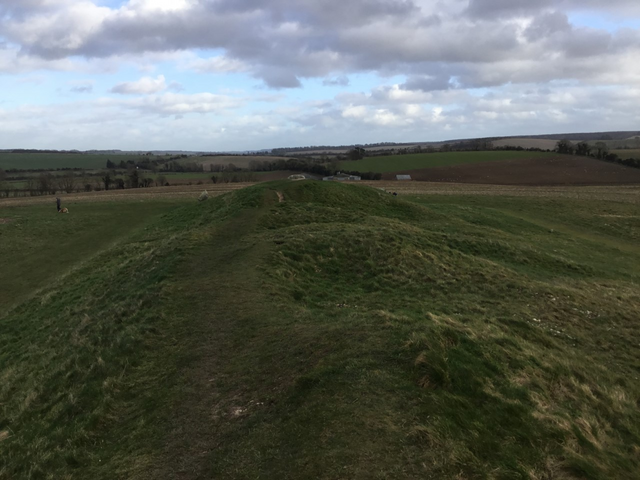 As we left the pub in Marlborough that evening we noticed the moon had come out so it was time to experiment with some poor night photography with my Ipad. In building this post I did try to edit to the best of my ability, but with my current set up it's tough. I picked a few of the better ones to share on the blog. Anyone with any experience how to get more out of a new model Ipads camera feel free to leave feed back. Ideally I'd like to improve on the picture side of things so any advice is appreciated.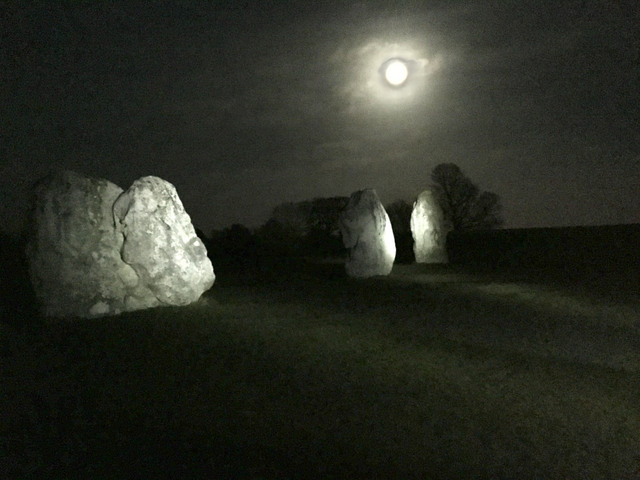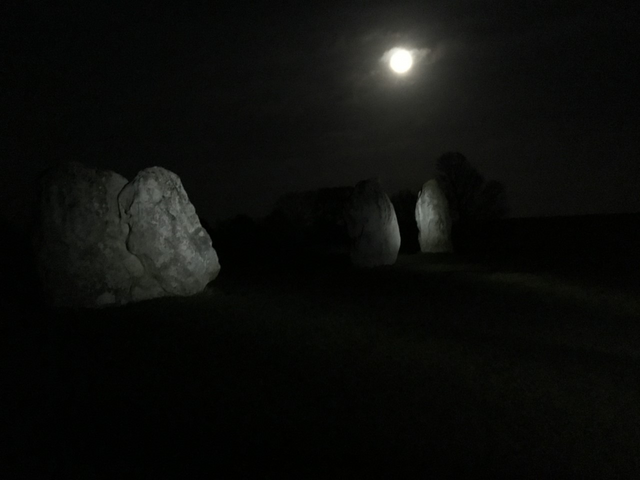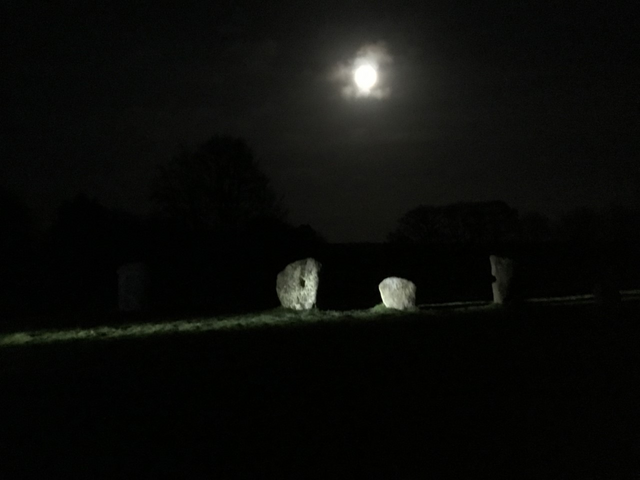 If you are in the South West of the UK there are loads of places like this to check out. Stonehenge is great, but by comparison to other sites it offers very little. Still visit it of course. It should be on every persons list when down in that region. But in the surrounding countryside there are a number of other places as well like this complex. The best thing to do is look for the locations that are listed as open until sundown. You can more or less wonder at your leisure even once night time has set in. As long as you're being quiet and respectful the locals don't care.
Well guys that's it for this post. It was a quick one really. I knew I needed to get it up before the next round of travels in a weeks time. In the meantime thanks for reading and keep on Steeming.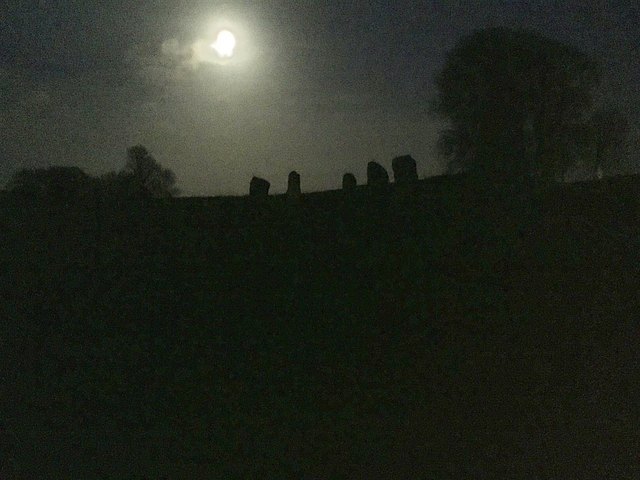 ---
View this post on TravelFeed for the best experience.