A Ramble Around Cheddar Gorge
Read this post on TravelFeed.io for the best experience
---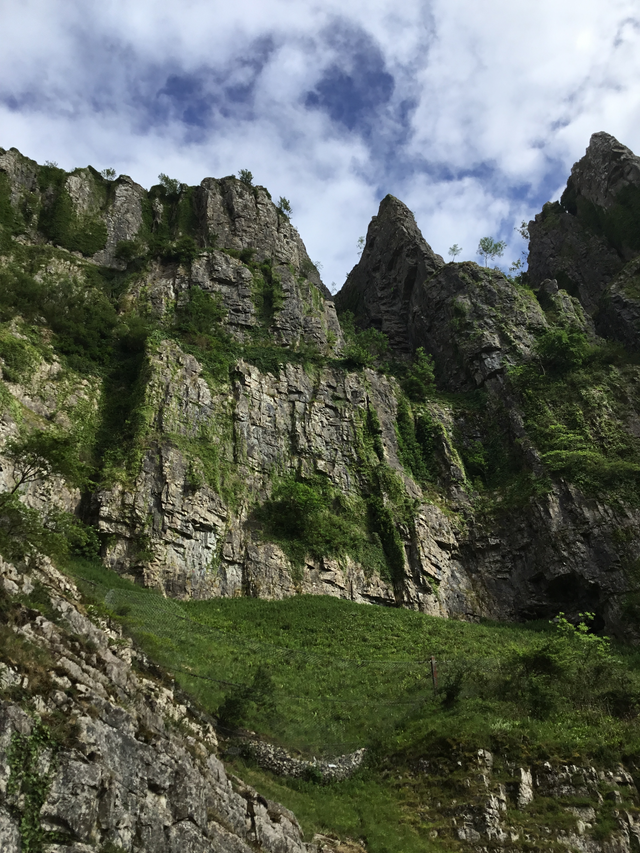 Introduction
One of the things the recent lock down has truly brought home is how much I miss the ability to pack a bag and start walking. Over the years I have been prone to long ones. I have started in Kent in the UK and ended up in Dorset ten days later. Normally with a tent on my back and a good dog at my side I have found truly beautiful places, and wonderful curiosities. From old Napoleonic war tunnel networks, cave networks, and castle ruins.
One of the regions of the UK that will always hold a special place in my heart is the Mendip Hills. This limestone rich area has challenging hills, beautiful bluffs, breath taking views, and is impossible to completely cover in a year. If you're used to large areas in North America then 76 sq miles won't seem large. But when one factors in it's villages, towns, and history plus terrain and caves... it becomes clear that there is a lot to this place that some have spent a lifetime sounding out. It's caves alone are world famous for divers and cave explorers, and though some are mapped out many have yet to be discovered.
In this post I'm going to do my level best to give some quick glances of Cheddar Gorge and a couple surrounding immediate area. In years past my formula was always to walk until dark and pitch camp. When I'd wake up I'd pack up clearing my site and promptly head into the nearest town or village to explore and find breakfast. The Countryside Right Of Way Act here in the UK (in a pre- covid19 world) made this approach easy and relatively lawful...except for the camping part. It also allowed one to travel and explore in depth the places and people each new location had to offer. Sadly these days are gone, so in the post I will be driving around and exploring small areas around the Cheddar Gorge area to share with you wonderful people in the Travel Feed community.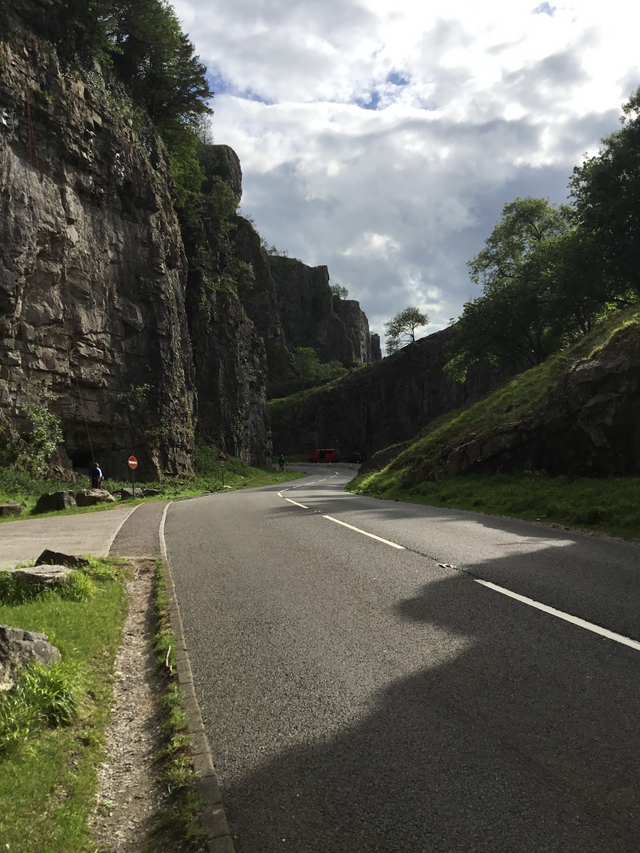 The Gorge
This particular feature of the Mendip Hills attracts all sorts. From climbing enthusiast, cavers, hikers, photographers, and the most loathsome of visitors... the racer boy car enthusiast. The last of the above listed can make both driving and walking the roadway through this area treacherous so I have to mention them. For some reason these careless youths/idiotic adults feel they are the embodiment of the latest Fast and Furious film as they careen around the sharply curved roads blaring rap music in four cylinder cars. I suppose the activity helps them to vent their frustration with living with their parents in their late twenties, but over the years they have become one of the main risks to drivers and hikers on the breathtaking drive through this remarkable area. Climbers and hikers are injured far to often here by this sort so be aware.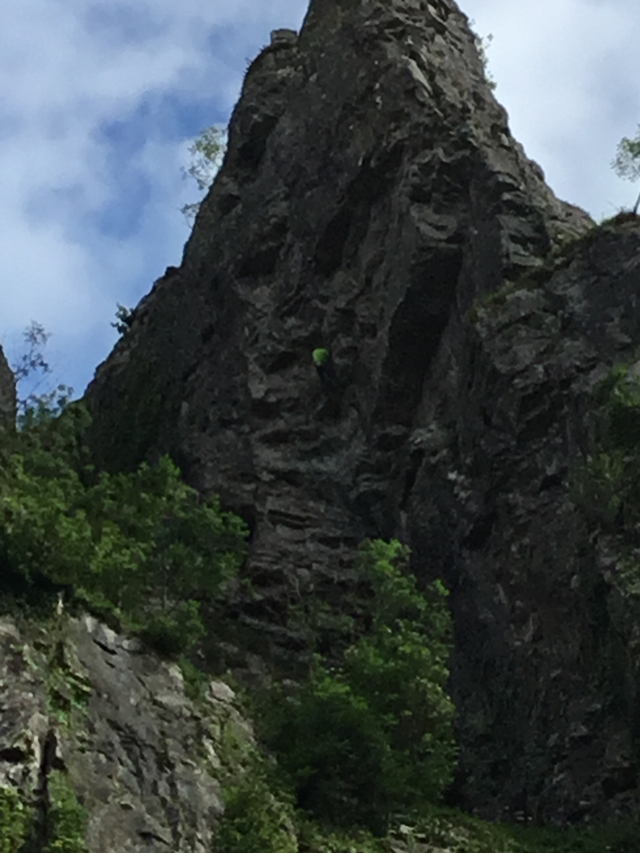 I included the picture of the climber above to give you guys an idea of how serious these guys take this location. While looking for a parking spot and changing out my clothes to go into one of the the caves I occasionally checked this climbers advance upwards. I've done a fair bit of rock climbing in my life, but this chap was making such a speedy ascent that I couldn't help but marvel.
A Quick Look Inside The Rocks... Down We Go!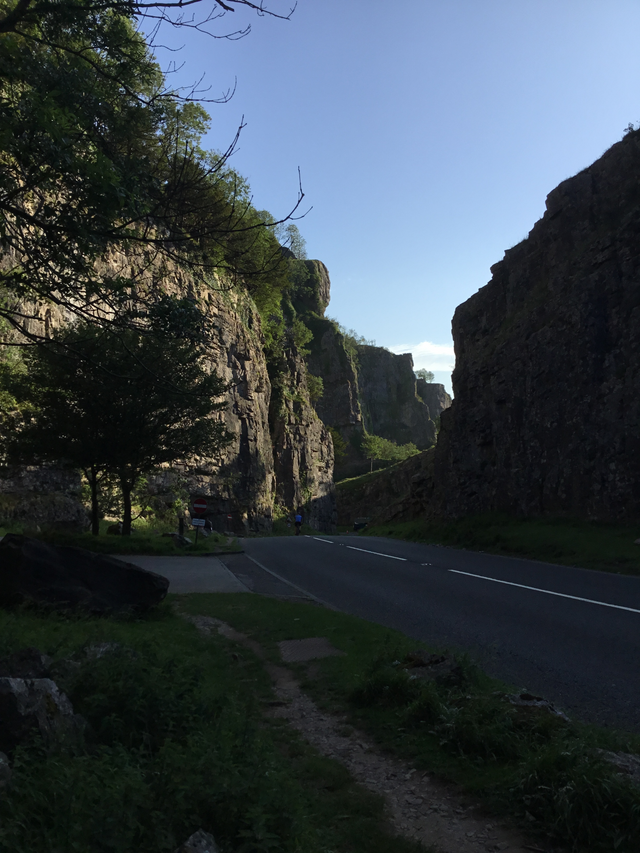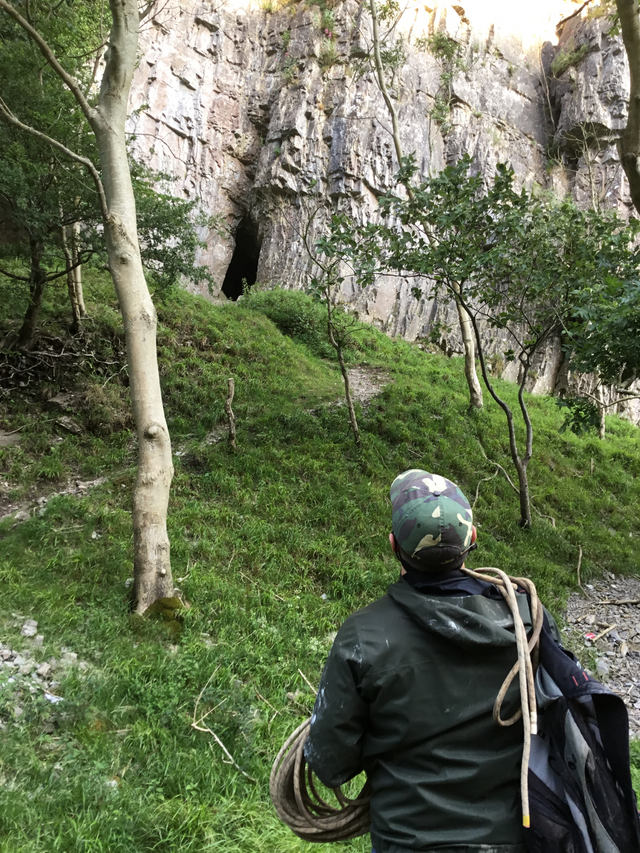 I couldn't resist the chance to hop down a hole quickly before moving on to other areas. I've spent a lot of time caving and there is a special feeling when you've snaked your way through a tiny network that opens up into a larger cavern that not a lot of eyes have seen. The hole above in this photo isn't that serious, and given my level of experience underground I felt comfortable going down equipped as I was.... though I did wish I had brought more gear than just a rope and lights as I found myself really wanting to go further. But I was pressed for time.
However it's not a hole anyone should chance if they don't know what they are doing.... No hole in the ground or the rock is really. People have tumbled down this little opening before and smack into the waiting deep shaft at the bottom. I was sorta shocked to see someone had clearly tied para cord to an anchor point with a reef knot in the cave with a mind to descend... Darwin award immediately sprang to mind.
There is a rail to keep people out and it's left open so people can view the interior from the top. But most of the best views are at the bottom looking up so I figured I'd tie off and run down quickly to take some pictures for you guys.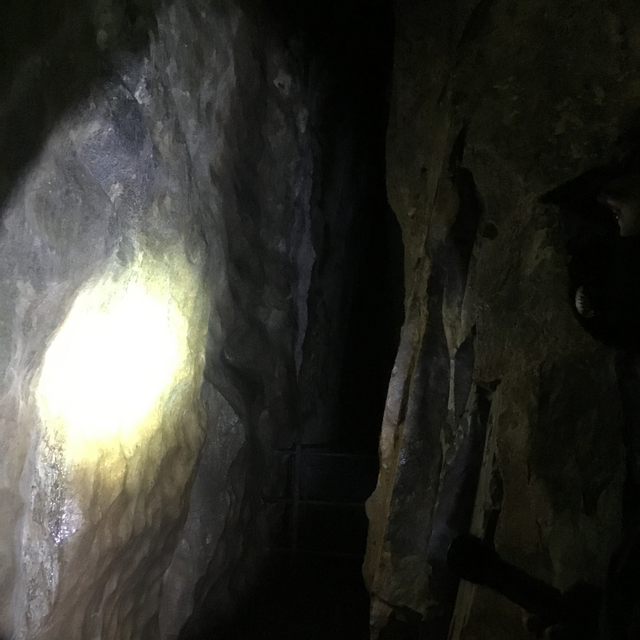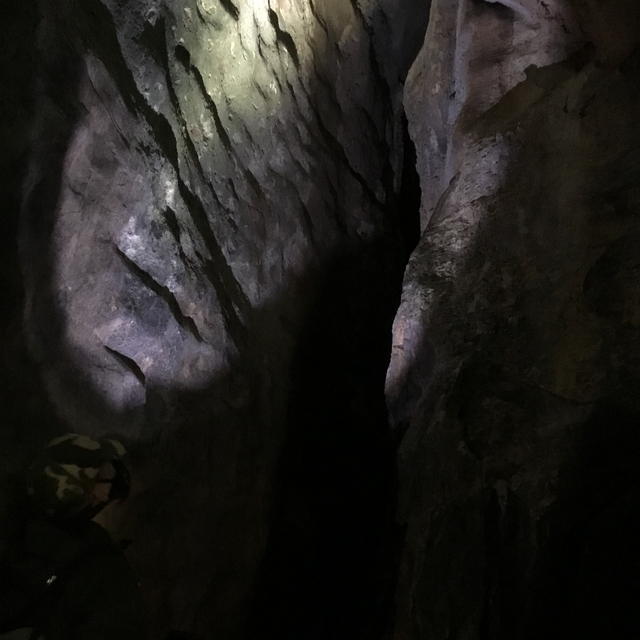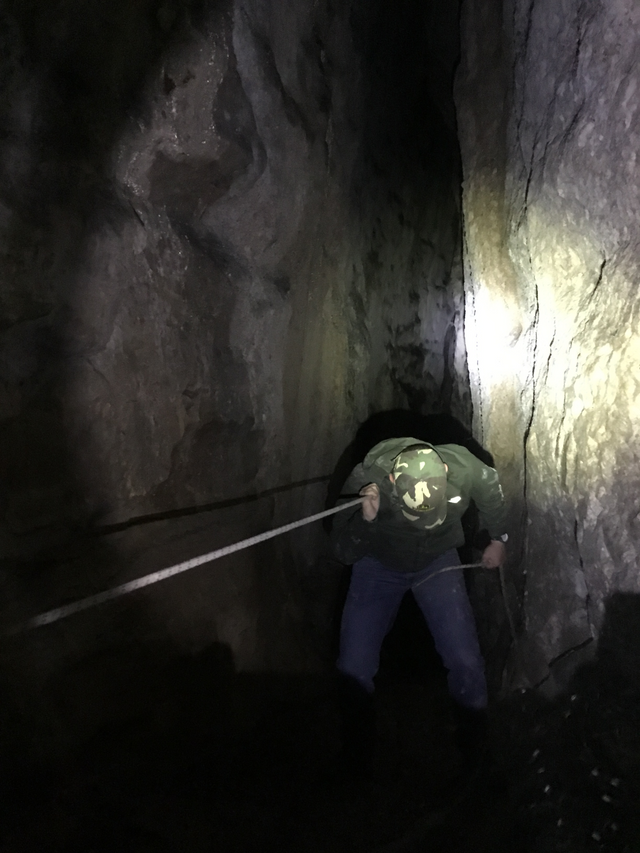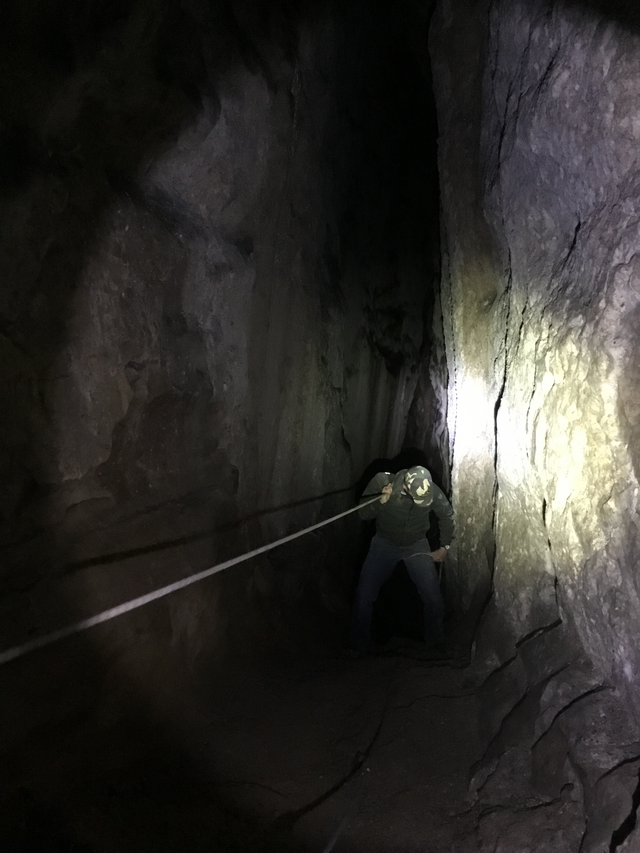 Almost Down.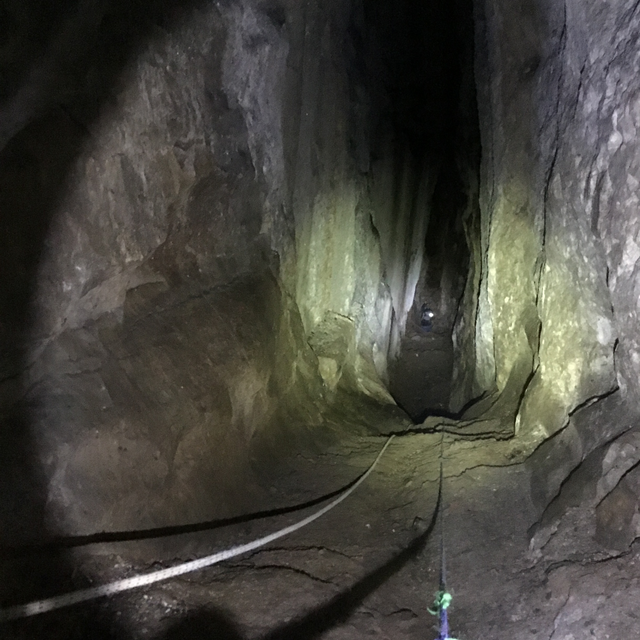 Looking up from the bottom at my partner holding the maglight.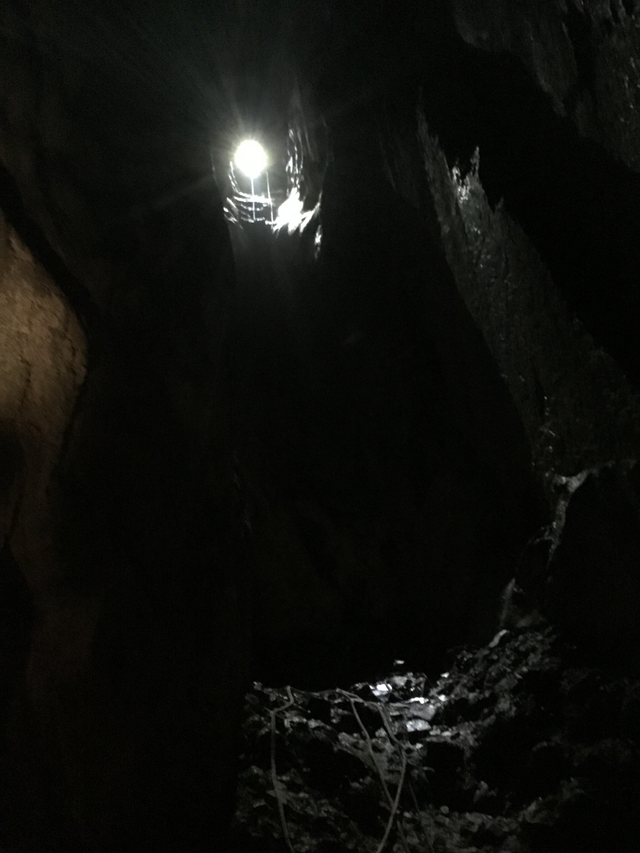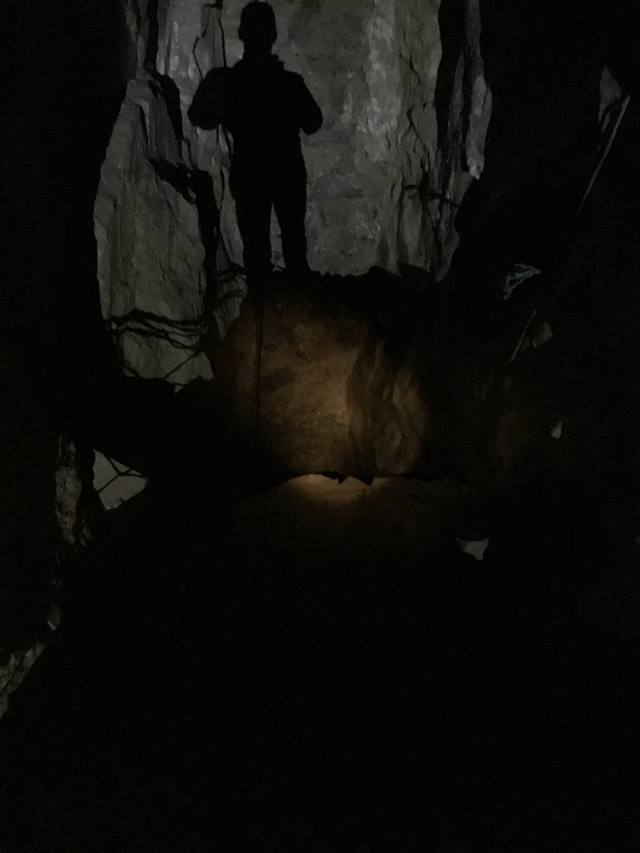 Once down at the bottom I found the shaft that goes straight down a couple stories. There was a breeze coming up from it and the clear smell of water. Once you look up you can see the the beautiful interior from a wonderful perspective. These hills are filled with a treasure trove of places like this. There's always something about caves that feels... cathedral like? We did the best with the lighting we had to capture some pictures to do it justice. I don't feel we did though.
At some point over the coming year I will do a trip (better equipped) and post far better equipped focusing on the many different caves at Cheddar and surrounding area. For now these will have to do.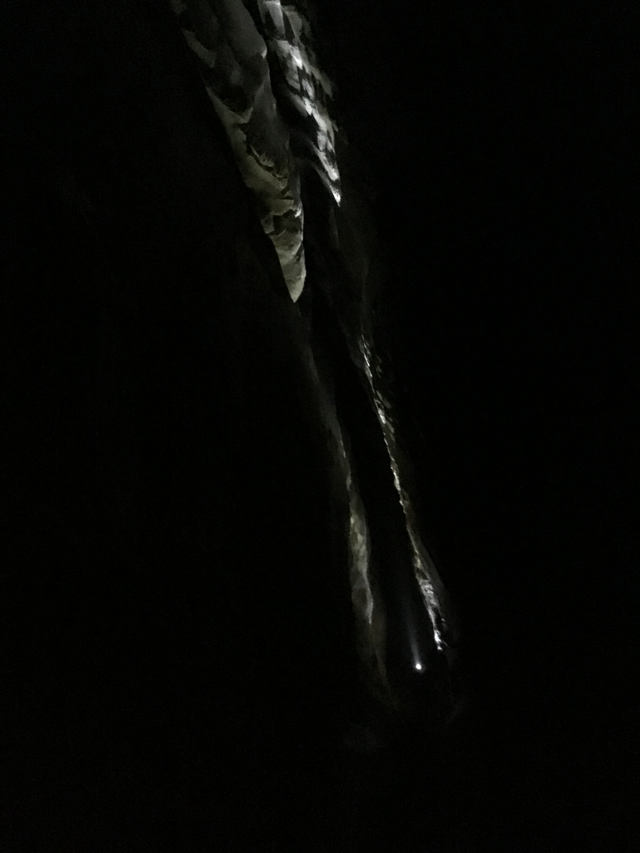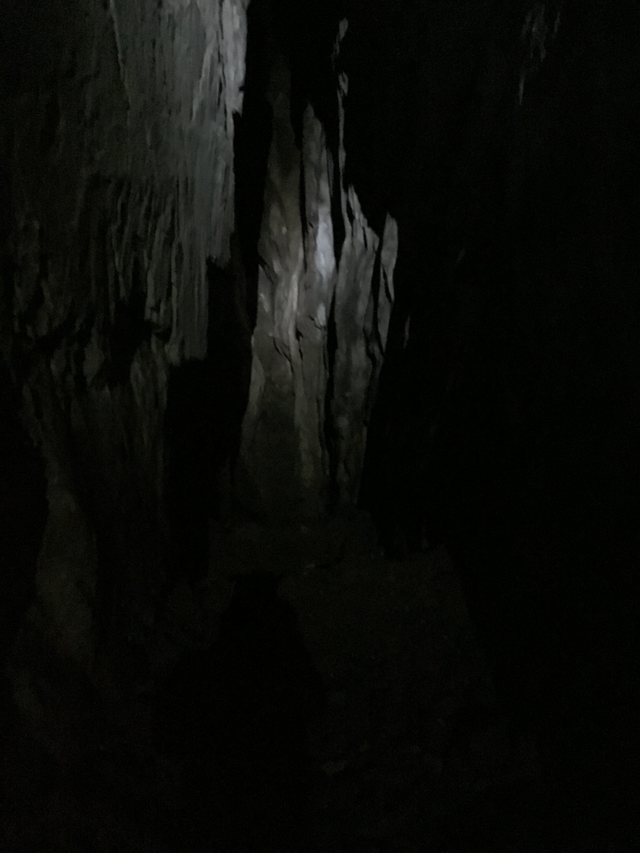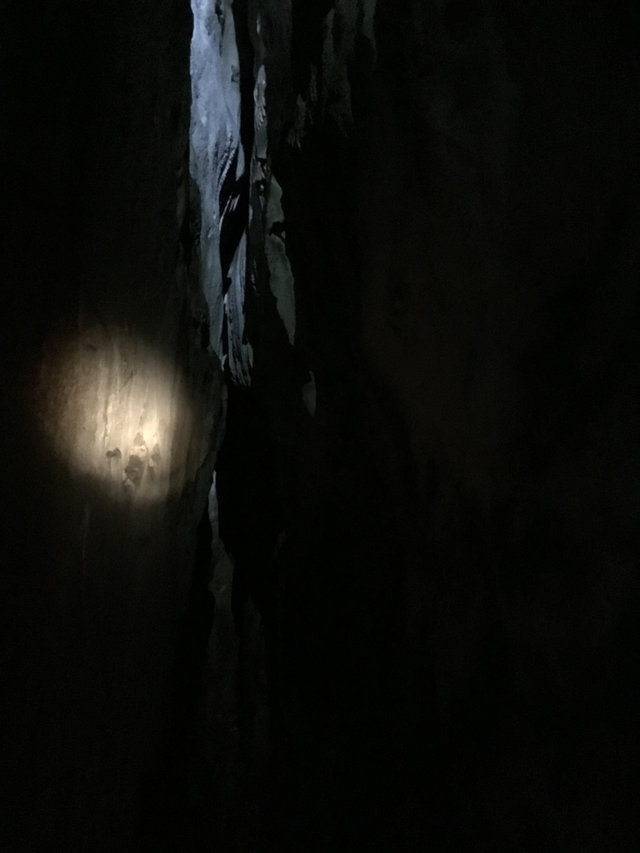 Well, after a bit of time trying and failing to get as good a photos as I had originally intended I decided it was time to clamber out and move on. A quick couple of fun facts before I leave away from the caves of the area. The large tourist attraction known as Gough's Cave is where they found the remains of the Cheddar Cave Man is right down the road from here. It's a fun day out with the family sort of attraction. But what's interesting is they found a direct descendant of the 10,000 year old remains living and working in the village of Cheddar... that's a long time to stay local.
After changing out and cleaning up it was time to go collect some more pictures. Before leaving the Gorge I took some photos of our Cheddar Gorge wild goats. These little characters play a vital role to the local ecosystem by climbing and cleaning the vegetation off of those hard to reach places.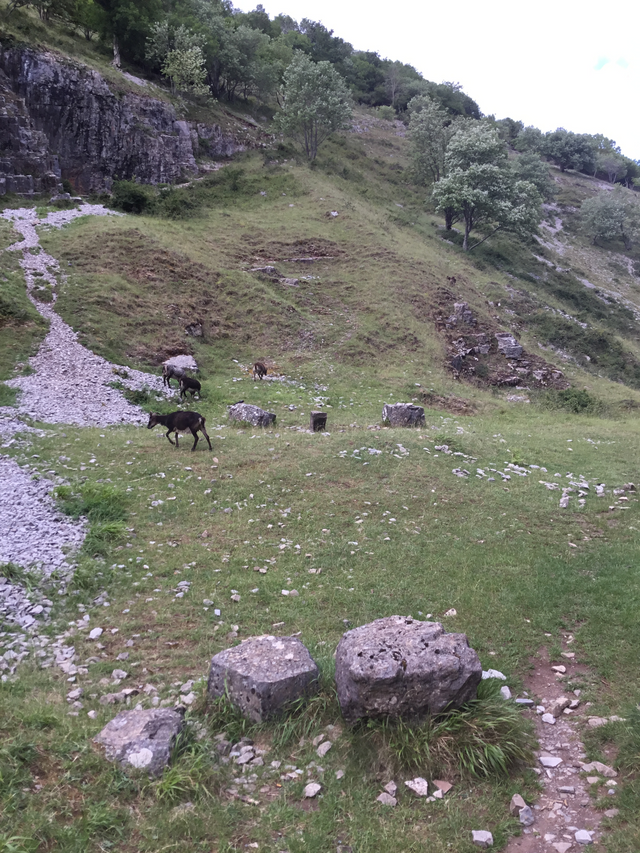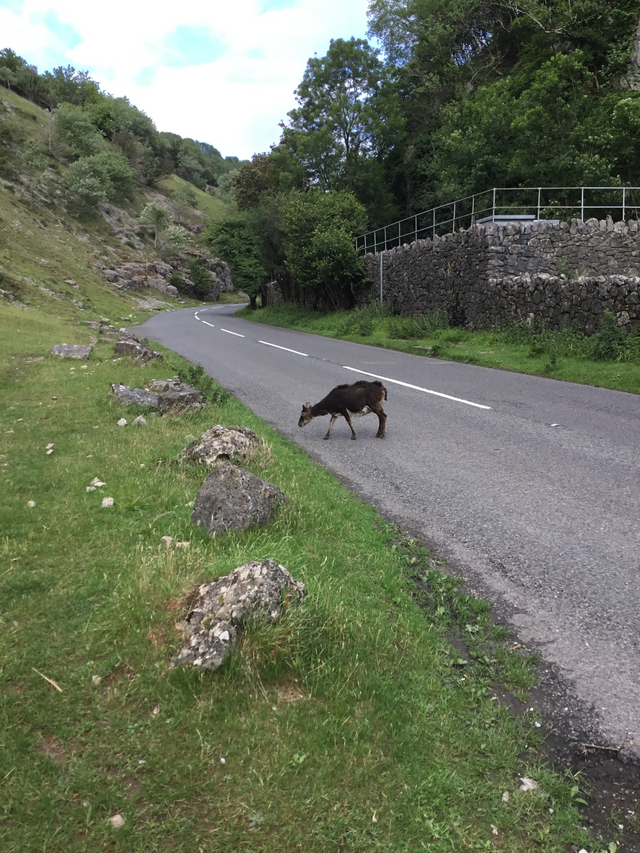 With this part of the Mendip Hills touched on we are off to the Draycott Sleights that are just down the road away's.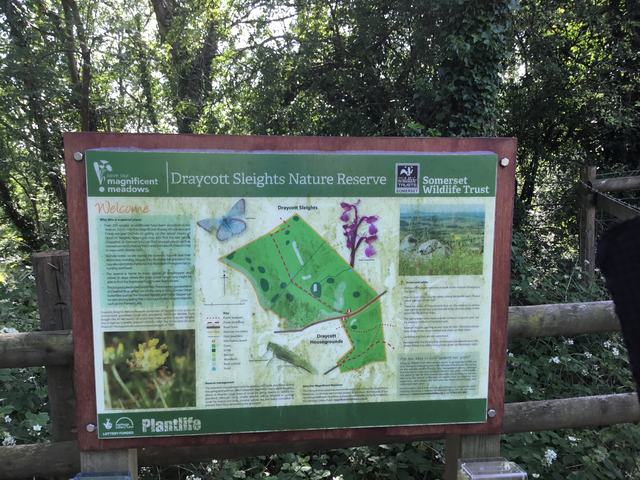 Draycott Sleights
This is a spot that is special to me. From the high ground you can see out to Exmoor, the Bristol Chanel, and South Wales. I sneakily rough camped many years ago behind the glider club that sits at the top and it was a truly beautiful place to wake up. When I had finished my morning coffee and packed up I actually felt sad walking back down. Since then it has been a place I always eagerly return to and make a point to spend time at. There are certain places we have an unintended moment of peace in, and don't quite know how or why it happens. It's an unintended side effect of wandering I guess.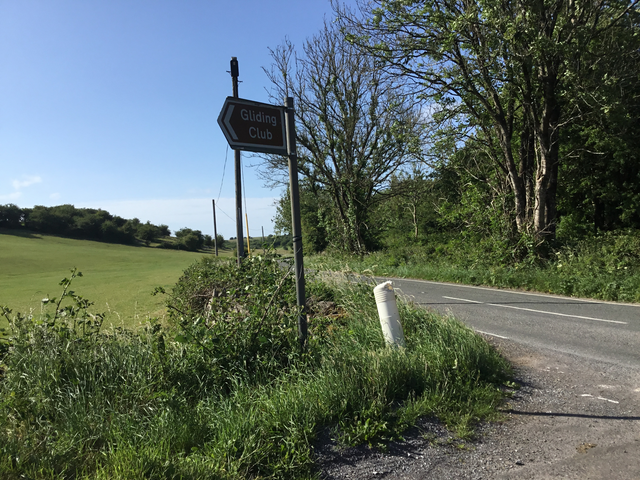 If you leave Cheddar Gorge in the direction heading away from the village you will see a right with the above sign. If you take that right and stay with it it will run you straight to the parking for the Draycott Sleights parking area. Be sure to tuck in your wing mirrors. At the beginning of this post I mentioned idiots in cheap cars trying to drive fast and only achieving recklessness. This applies up here as well. If you park up try to get as tight as you can. I had to position my vehicle as I wasn't comfortable leaving it even slightly jutting out.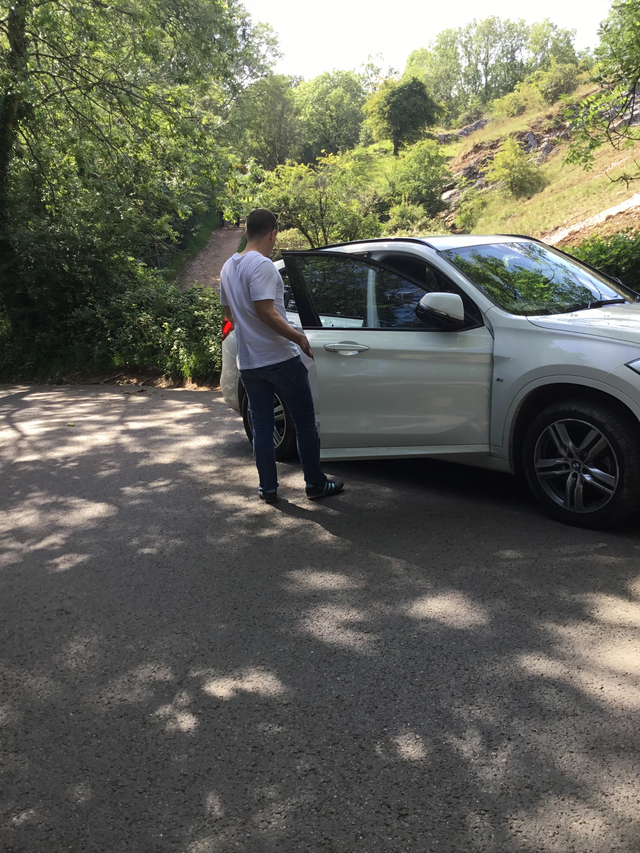 Once you are parked up the gate with the sign on the roadside of it's fence is the one you want to go for to find the best hike and views. You can take the trail, but I tend to go straight up the hill. If it's nesting season be extremely cautious where you are stepping as there are a number of ground nesting birds in the area.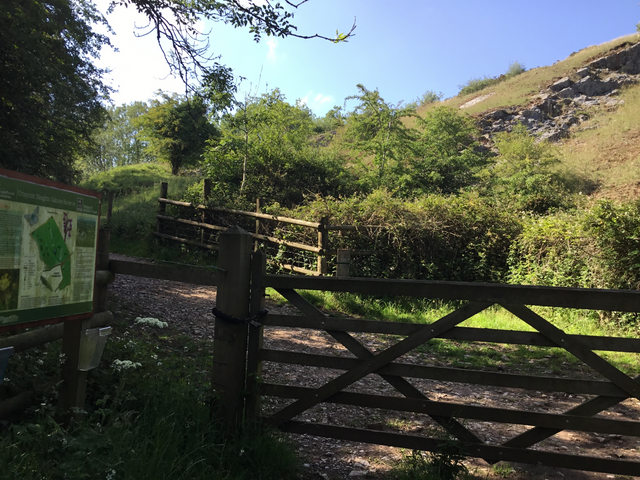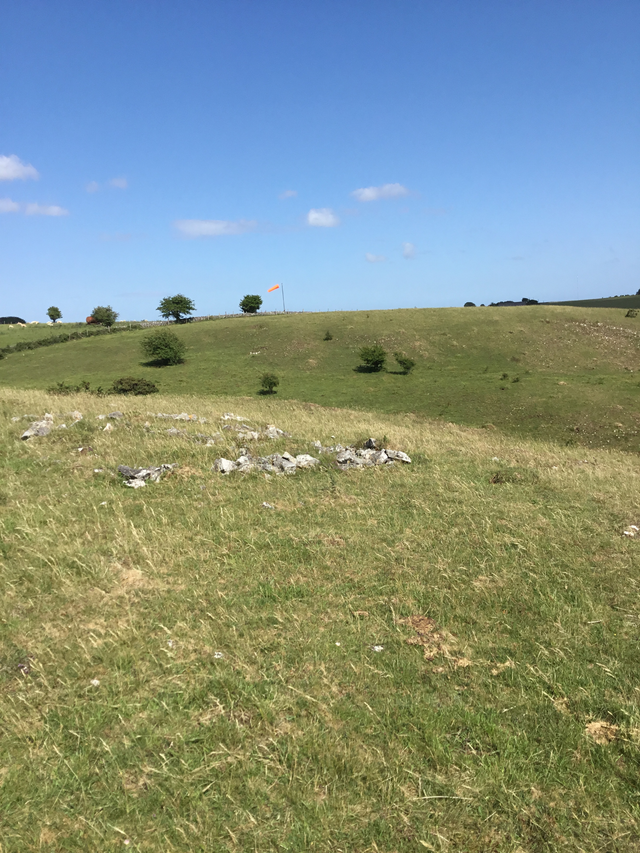 Once you're up atop the first hill you'll see the flag from the gliding club. If you look down towards your left you notice the landscape has sharp dips and bowls with old ruins peppering them. Each little rise offers a view of the landscape below. This area is a site that has had humans living on it for thousands of years and has been extensively mined into. The crumbling ruins that can be found do provoke a lot of imagination and oddly accent the location.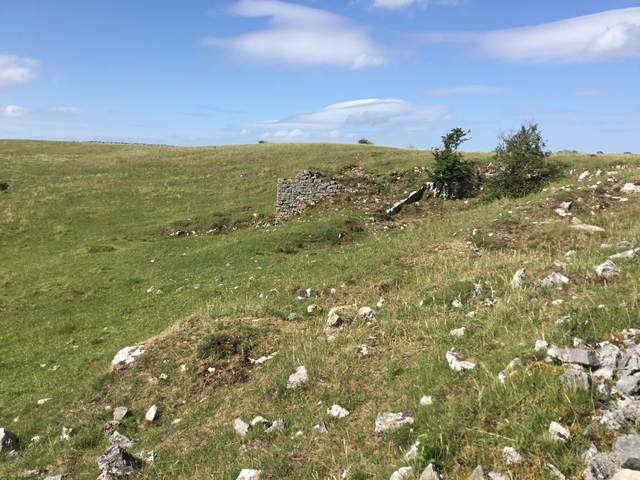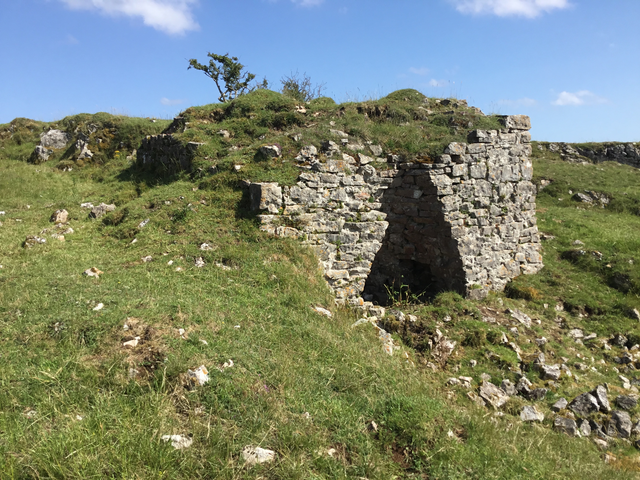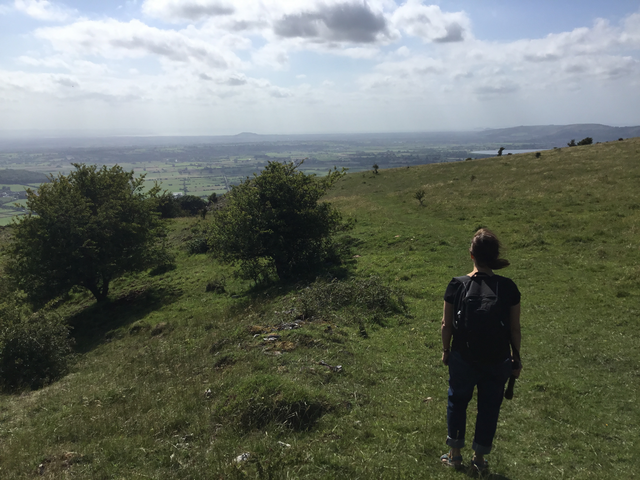 There's a number of things to explore here and though we were pressed for time I figured I'd shoot into another hole in the ground real quick. My partner indulges my stupid curiosity with a patience that's bordering on saint like, but put her foot down when she picked up on the fact that I was considering going a little further in the cave. She was right though... I was in jeans and a t shirt so I would have trashed the vehicle getting back in.
When I was last up here I was alone so I didn't chance exploring it. It does go away's back though and is another one of those things I will get to later when I return with helmet and necessary lighting and safety gear. I did find a geocache at the entrance though which I looked at and put back.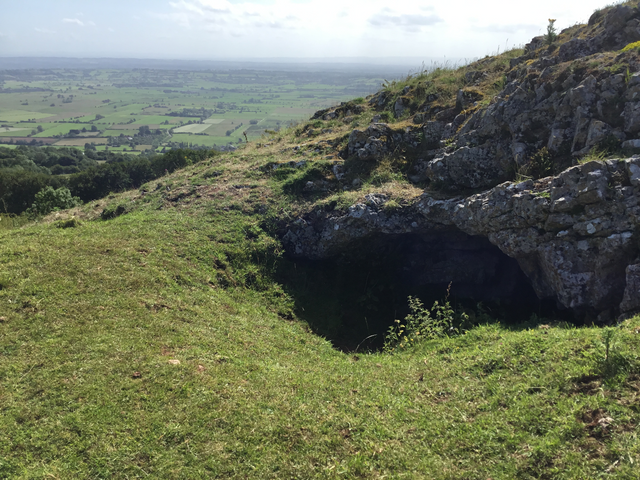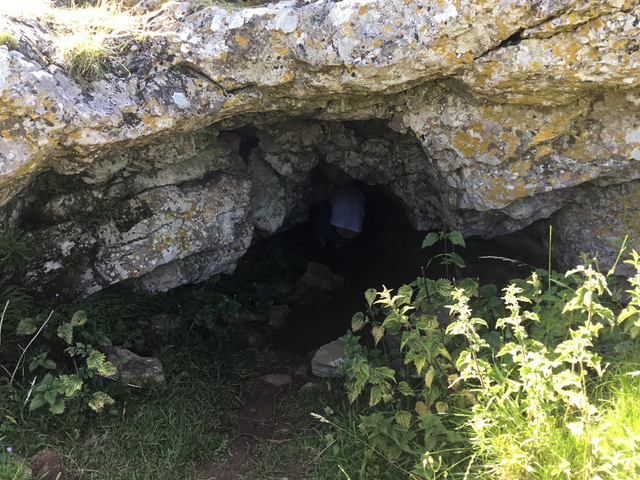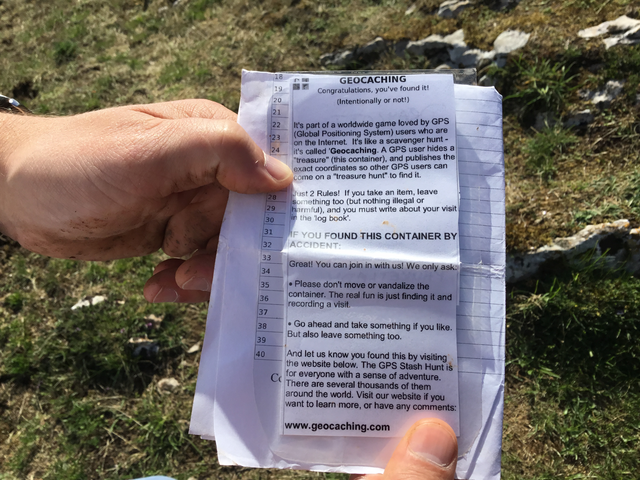 We both spent a bit of time sitting and quietly taking it in. We decided to go kill some time, and grab some food for a picnic at sundown at another nature reservation and area of natural beauty near Cheddar. So onward we go.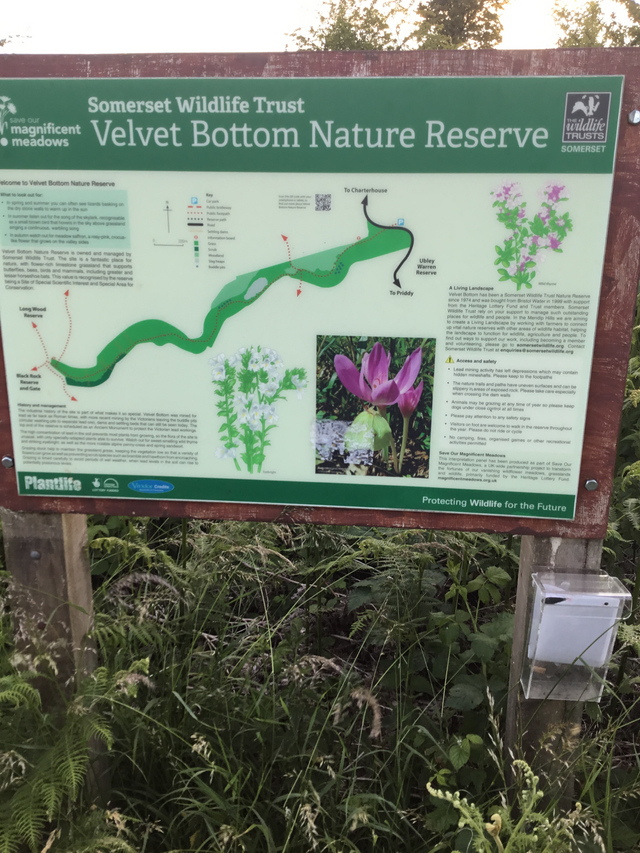 Velvet Bottom Nature Reserve
This a particularly beautiful place to explore, but certainly one of my favourite spots to watch the sun set. The hilly terrain has been a location I've pitched my camp years ago after a day of exploring. On clear evenings the imagery and over all feel never fails to disappoint.
Velvet Bottom has been being mined into since the Romans arrived here. It's an insanely lead rich area, but due to the mining it's created this remarkably hilly landscape that's ideal for the rough camper and explorer. Like many locations in the Mendips it's a full day to explore it and it's immediate surroundings. From old iron age settlements to ruins, it's all concealed in this tightly packed hilly area. If you're visiting this region and ancient sites that may be suspected but not yet fully confirmed then the area around here is a must visit.
To get here it's simple. You leave Cheddar Gorge in the direction heading away from the village. Once you're out of the gorge you'll see a left. Take it. Once you have driven for about ten minutes you will see a farm on your left and a cross roads. Take the left at the cross roads. Pictures below.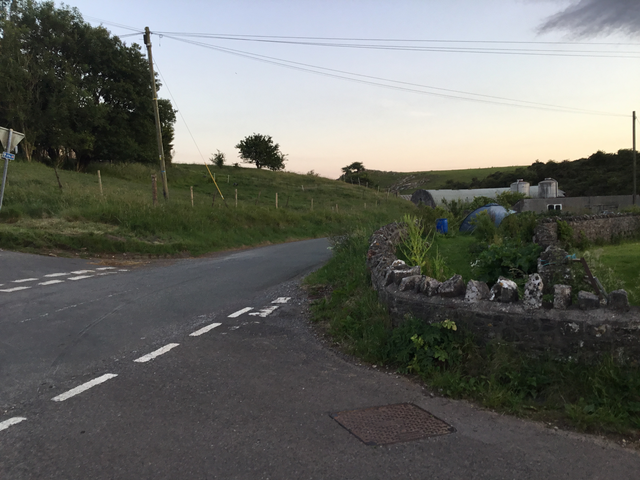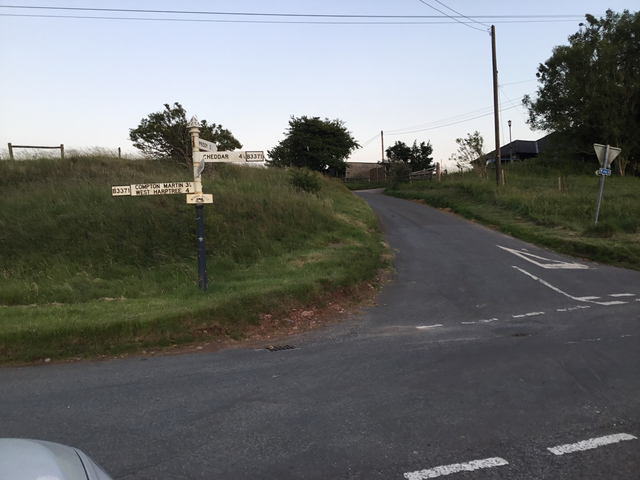 We concluded our excursion here with a sunset and a picnic. I had a load of driving ahead of me and though I wanted to cover more of the area I sadly couldn't.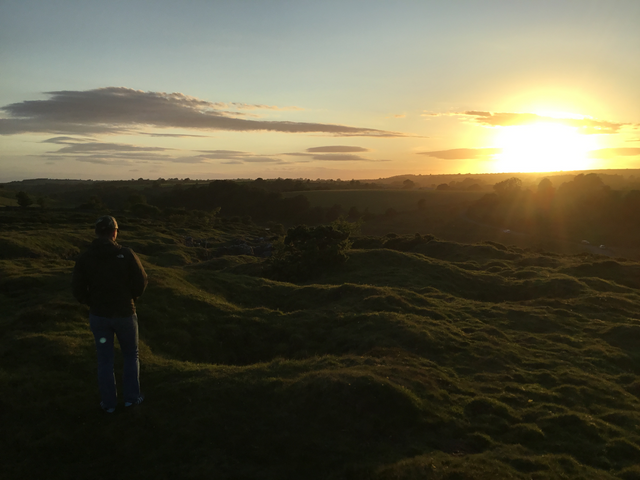 I am considering making this post a part one for the area. A more detailed and in depth/better photographed exploration of some of the hidden cave systems would be fun to put on Hive for instance. Not to mention all the little tucked away corners off the beaten track that are a must for any traveller to see. This location used to be amazing for rough camping if one was careful to have as little impact on the area they slept in. Basically leave nothing behind by managing yourself and waste correctly. Sadly with Covid-19 British laws those things won't be so easy to do now. A true shame.
Well guys thanks for reading my ramble about my ramble around the Mendips. As always looking forward to checking out all the amazing stuff you folks put up.
---
View this post on TravelFeed for the best experience.