Portugal: Porto Covo (ENG/ DE/ PT)
Read this post on TravelFeed.io for the best experience
---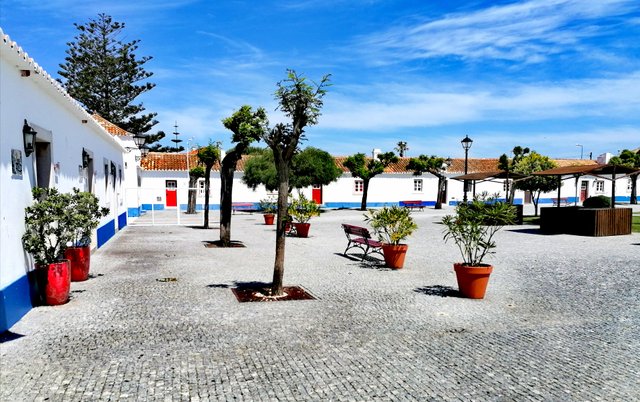 Porto Covo
If you imagine an archetypal, traditional, Portuguese fishing village, Porto Côvo is the place to be. Because this place still has many features like that. The name already means "port of the fishing net". A combination of white and blue coloured houses, cobbled streets and pretty planted squares, surrounded by the low cliffs of the Alentejo coast, this is how you can imagine this place. Porto Côvo is located between Sines and Vila Nova de Milfontes.
Without doubt, Porto Côvo is a sleepy and pretty little village. Even if nowadays it is rather described as a former fishing village, because the economy of the village is no longer dependent on fishing but rather on tourism and surfing.
In the summer time, Porto Côvo is a magnet for tourists, but outside the season, Porto Côvo is a completely different place and life feels like it must have been before the tourist boom.
Calm, relaxed and peaceful.
Right in the centre of Porto Côvo there is the square Praça Marquês de Pombal, this name is an allusion to the famous architect of the grid plan of the city centre of Lisbon. All the streets of the traditional village lead to the small fishing port, which is located on the side of a deep natural bay. A few boats can still be found here.
Perhaps the biggest magnet for Port Côvo are the grandiose and fine sandy beaches in and around the village. If you move towards the cliffs at the edge of the village, you can quickly see one of the numerous sandy bays that are located below. The closest and best are "Praia dos Buizinhos" and "Praia do Banho". Both are protected by the cliffs, but more or less in opposite directions.
The most popular beach of Port Côvo at the moment is "Praia Grande". But those who move around by car will find much more isolated and beautiful beaches for sure.
Those who love hiking might know that in Porto Covo there is one of the most famous long distance hiking paths of Europe, the so-called "Rota Vicentina". This hiking trail runs from Santiago do Cacém, north of Sines, to Cabo Sao Vicente near Sagres and covers more than 450 km. You will have fun walking this way. A special section begins in Porto Côvo, the Trilho dos Pescadores (Fishing Trail).
Your @LotusFleur
all done by myself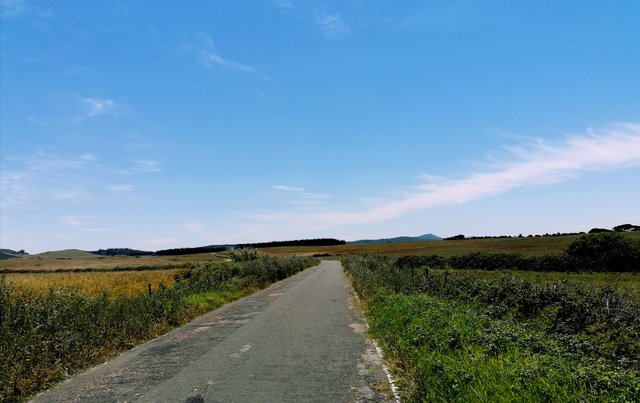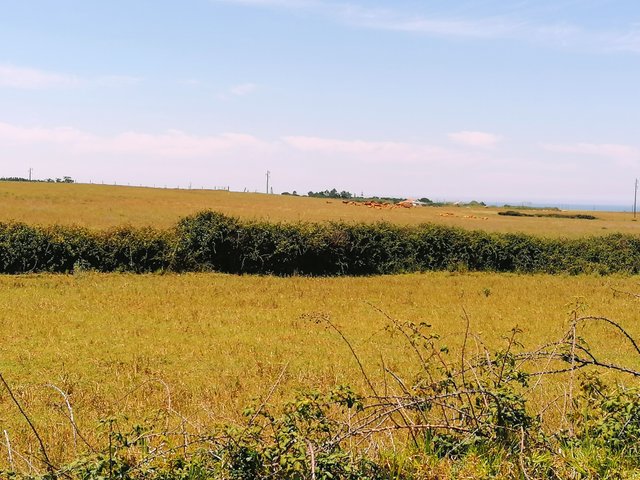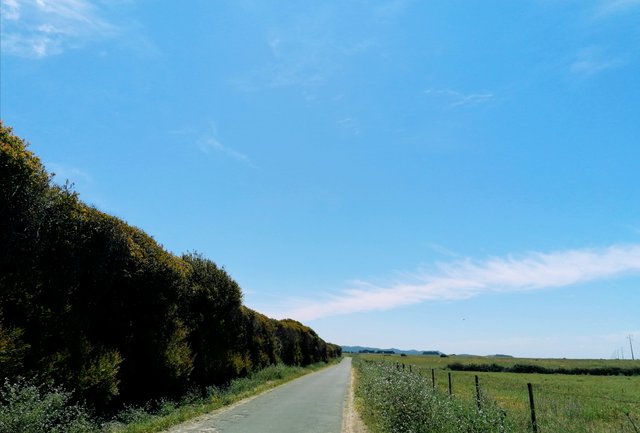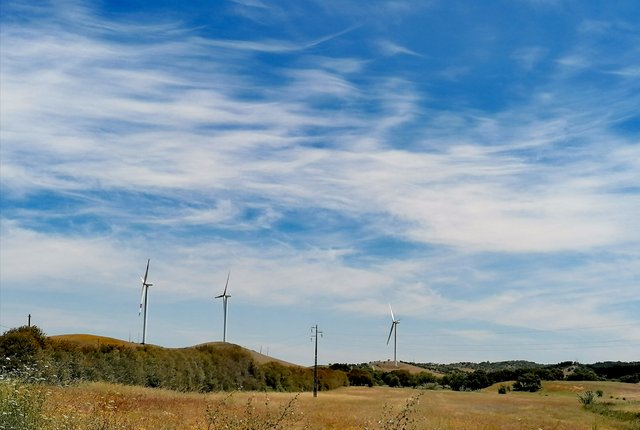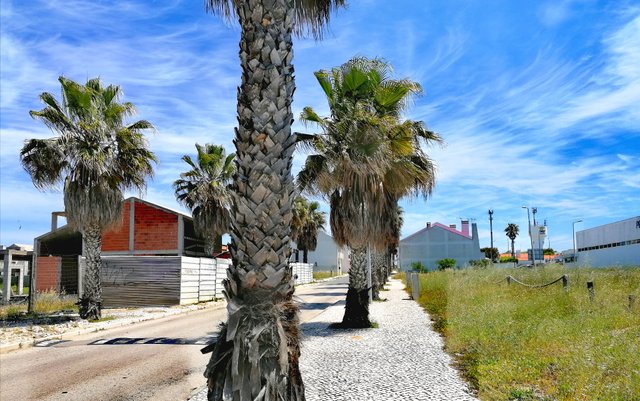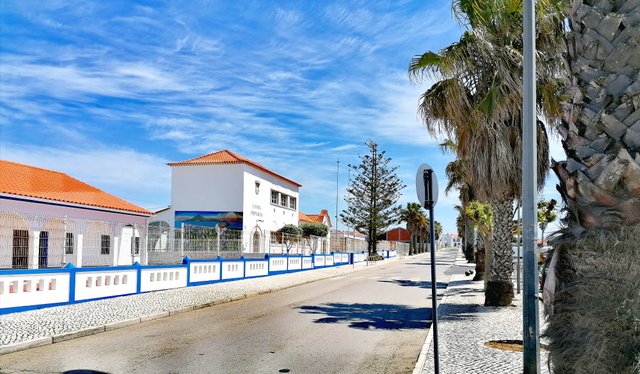 Porto Covo
Se imagina uma aldeia piscatória arquetípica, tradicional e portuguesa, Porto Côvo é o lugar para se estar. Porque este lugar ainda tem muitas características como essa. O nome já significa "porto da rede de pesca". Uma combinação de casas brancas e azuis, ruas calcetadas e bonitas praças plantadas, rodeadas pelas falésias baixas da costa alentejana, é assim que se pode imaginar este lugar. Porto Côvo situa-se entre Sines e Vila Nova de Milfontes.
Sem dúvida, Porto Côvo é uma pequena aldeia adormecida e bonita. Ainda que hoje seja bastante descrita como uma antiga vila piscatória, porque a economia da vila já não depende da pesca, mas sim do turismo e do surf.
No Verão, Porto Côvo é um íman para os turistas, mas fora da época, Porto Côvo é um lugar completamente diferente e a vida parece que deve ter sido antes do boom turístico.
Calmo, descontraído e tranquilo.
Mesmo no centro de Porto Côvo existe a Praça Marquês de Pombal, este nome é uma alusão ao famoso arquitecto da planta da grelha do centro da cidade de Lisboa. Todas as ruas da vila tradicional conduzem ao pequeno porto de pesca, que se encontra na berma de uma baía natural profunda. Aqui ainda se podem encontrar alguns barcos.
Talvez o maior íman para o Porto do Côvo sejam as grandiosas e finas praias de areia fina dentro e à volta da vila. Se se deslocar em direcção às falésias na orla da aldeia, poderá ver rapidamente uma das numerosas baías de areia que se encontram por baixo. As mais próximas e melhores são a "Praia dos Buizinhos" e a "Praia do Banho". Ambas estão protegidas pelas arribas, mas mais ou menos em direcções opostas.
A praia mais popular do Porto Côvo, neste momento, é a "Praia Grande". Mas aqueles que se deslocam de carro encontram com certeza praias muito mais isoladas e bonitas.
Quem gosta de caminhadas pode saber que em Porto Covo existe um dos mais famosos percursos pedestres de longa distância da Europa, a chamada "Rota Vicentina". Este trilho de caminhadas vai de Santiago do Cacém, a norte de Sines, até ao Cabo de São Vicente, perto de Sagres e percorre mais de 450 km. Vai divertir-se a caminhar por este caminho. Um troço especial começa no Porto Côvo, o Trilho dos Pescadores.
O seu @LotusFleur
tudo feito por mim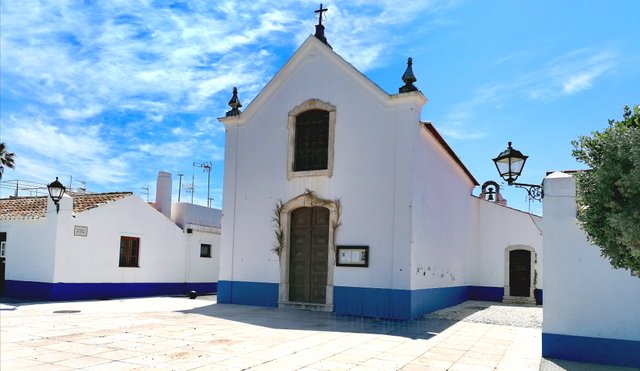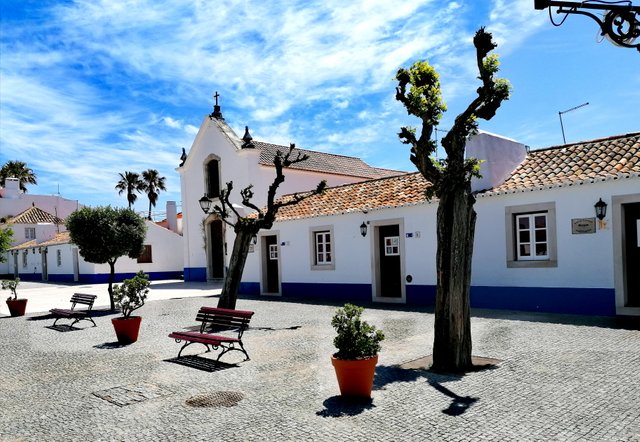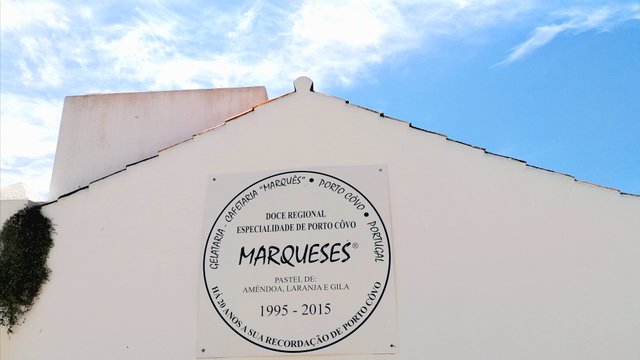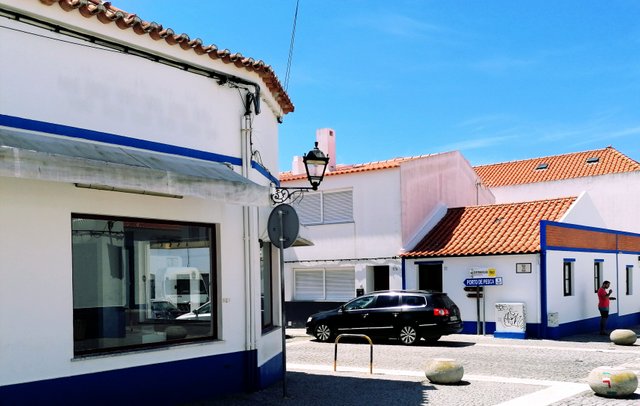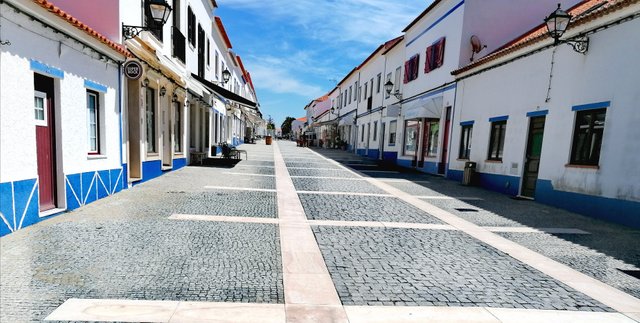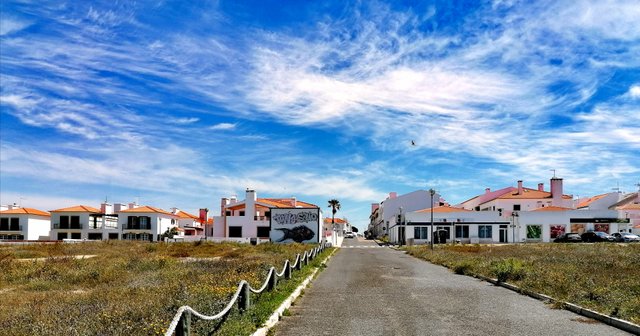 Porto Covo
Wer sich ein archetypisches, traditionelles, portugiesisches Fischerdorf vorstellt hat seine Freude in Porto Côvo. Denn dieser Ort weisst viele solcher Merkmale noch auf. Der Name heisst schon so viel wie "Hafen des Fischernetzes". Eine Kombination aus weiß blau gefärbten Häusern, gepflasterten Straßen und hübsch bepflanzten Plätzen, umringt von den niedrigen Klippen der Alentejo-Küste, so kann man sich diesen Ort vorstellen. Porto Côvo liegt zwischen Sines und Vila Nova de Milfontes.
Ohne Zweifel ist Porto Côvo ein verschlafenes und hübsches Dörfchen. Auch wenn man es heutzutage eher als ein ehemaliges Fischerdorf einfach beschreibt, denn die Wirtschaft des Dorfes ist nicht mehr abhängig vom Fischen, sondern eher vom Tourismus.
In der Sommerzeit ist Porto Côvo ein Magnet für Touristen, doch außerhalb der Saison ist Porto Côvo ein ganz anderer Ort und das Leben fühlt sich so an, wie es vor dem Touristenboom gewesen sein muss.
Ruhig, entspannt und friedlich.
Direkt im Zentrum von Porto Côvo befindet sich der Platz Praça Marquês de Pombal, dieser Name ist eine Anspielung auf den bekannten Architekten des Rasterplans der Innenstadt von Lissabon. Alle Straßen des traditionellen Dorfes führen zu dem kleinen Fischerhafen, der sich seitlich an eine tiefe natürliche Bucht befindet. Ein paar Boote findet man noch immer hier.
Der vielleicht größte Magnet für Port Côvo sind die grandiosen und feinen Sandstrände in und um das Dorf herum. Wenn Sie sich auf die Klippen am Rande des Dorfes zubewegen, kann man eine der zahlreichen Sandbuchten, die sich darunter befinden schnell sehen. Die am nächst gelegenen und besten sind "Praia dos Buizinhos" und "Praia do Banho". Beide sind durch die Klippen geschützt, aber mehr oder weniger in entgegengesetzte Richtungen positioniert.
Der im Moment beliebteste Strand von Port Côvo ist "Praia Grande". Wer hier etwas mit dem Auto sich bewegt, findet allerdings noch viel mehr abgelegene Strände, welche man oft für sich alleine hat.
Wer das Wandern liebt, weiß vielleicht, dass in Porto Covo einer der bekanntesten Fernwanderwege Europas, die sogenannte "Rota Vicentina" sich befindet. Dieser Wanderweg verläuft von Santiago do Cacém, nördlich von Sines, bis nach Cabo Sao Vicente bei Sagres und umfasst mehr als 450 km Strecke. Da hat man Spaß beim Laufen. Ein besonderer Abschnitt beginnt in Porto Côvo, der Trilho dos Pescadores (Fischerpfad).
Eure @LotusFleur
alles von mir gemacht.

#powerhousecreatives #theluvbug #nature #community #portugal #travelfeed #ocean #travel
---
View this post on TravelFeed for the best experience.