Boating around Phi Phi Leh
Read this post on TravelFeed.io for the best experience
---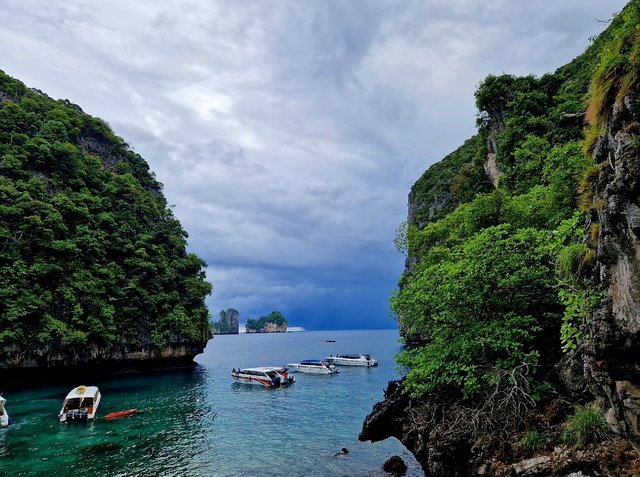 ---
One of the most loved and hated places on earth at the same time must be Phi Phi Leh. This is the Southern main island of the island group of Koh Phi Phi.
People know it from the movie 'the Beach' with Leonardo diCaprio from back in the days, and since the the inhabitable island has been heavily exploited. Until in 2018 the infamous Maya Beach was closed for the public for environmental reasons I thought this would not be an option to ever visit.
But with covid coming in this all changed. With having no tourists for two years nature had a chance to heal.
And that is exactly what it did.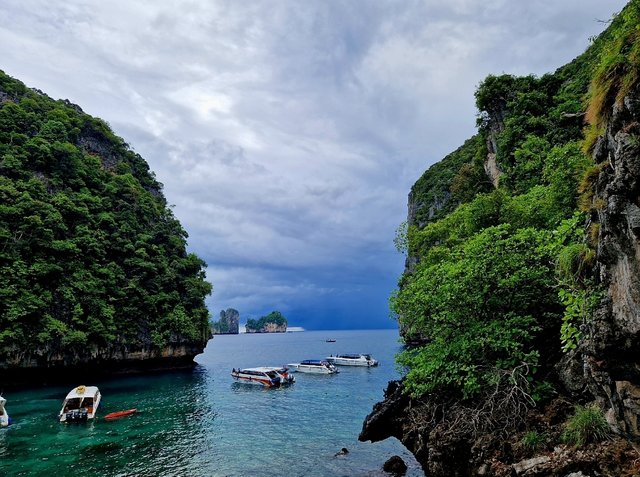 Honestly, visiting this place has never been high on my to-do list because it is always so crowded, and it would feel like one big tourist trap to me.
And even until an hour before hand I still wasn't sure if I wanted to visit at all, but this also had a lot to do with the black skies in the distance. And boats and bad weather? That is no bueno



Green green green


Lush bushes, steep hills. Around every corner there was a new surprise and actually with rhe bad weather coming in.. it made it really a special place in this little rock in the sea.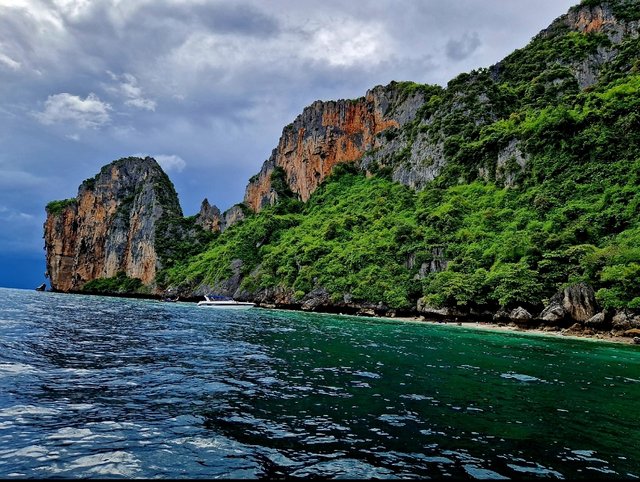 There was also this cave called the Viking cave from which I learned a delicacy was harvested namingly birdsnest which are made from bird spit. Fry them and this apparently is a costly business which is most known in south-Vietnam but is also done here.
The tide is high but I'm holding on


The tide is a situation here in south Thailand, leaving boats dry in low tide so you have to time your stuff accordingly. You can see on the shape of the rocks perfectly until where the water comes.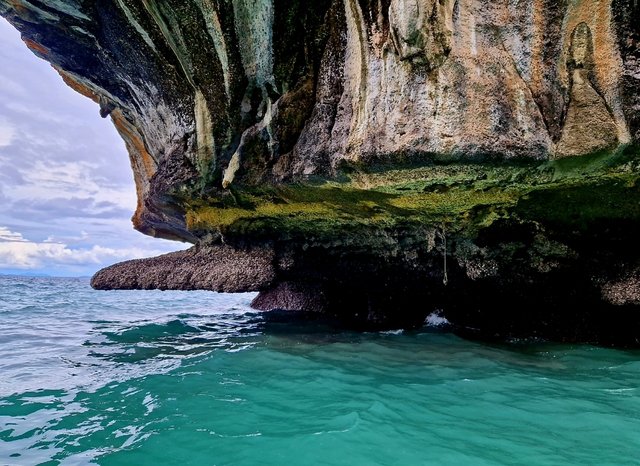 Was it a tourist trap in the end? Sure it was because it is way overpriced and people race in and out to make a couple of pictures. But we found a dude that was willing to go at our pace, leaving a lot of things behind and focus on what was nice. Yes this means no one else was with us and sometimes that is just the smart thing to do.
Snorkling
This means that taking an extra stop at a snorkel spot here and there was a good one, as well as taking off somewhere faster than that you normally would do.
I was surprised by the amount of fish and coral and the only thing I can comment of was that because of the rain and dark clouds the colors of the rain weren't as vibrant. Call this expectation management I would say.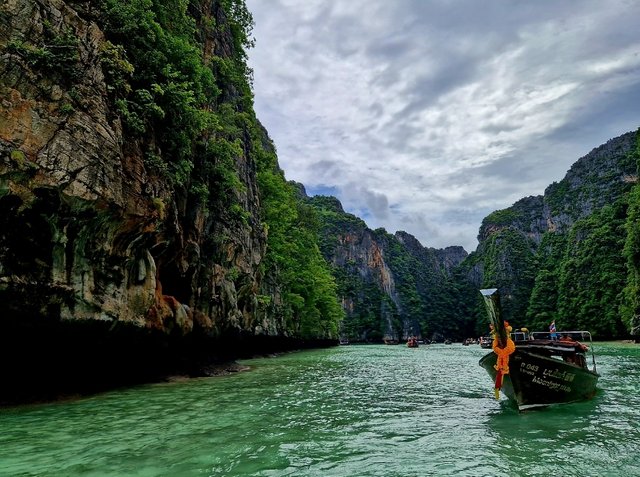 I was pleasantly surprised by this trip honestly and it also made me realise again how much I love to be on boats and just fool arouns for a bit. But doing that here without understanding what the tide is doing and where the rocks are because of that? Nehh, I would not call that a good move.
Koh phi phi Leh is the small brother of the island Koh phi phi Don where you start all of the trips if you want to head to the Leh island.
If you are there now in still the tail of low season and post covid this is still a really good idea.
How this will look again in the future? I would not be surprised if they would close it off again.
We will see!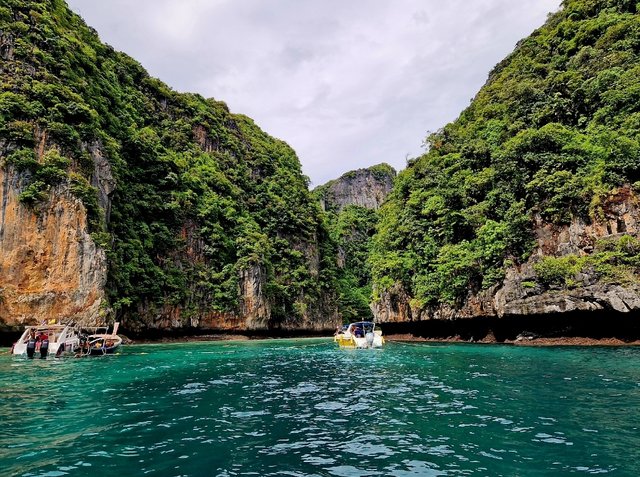 ---
View this post on TravelFeed for the best experience.