Fishbourne Roman Palace
Read this post on TravelFeed.io for the best experience
---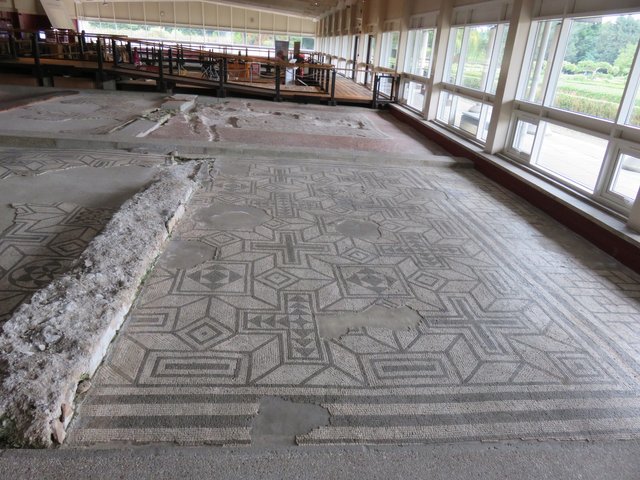 ---
After our trip to Bignor Roman Villa (see last post) We arrived at Fishbourne Roman Palace. This is pretty famous in the UK, if you're interested in Roman history. Its the largest of all the Roman buildings in the UK. Only one side of the huge palace remains however. It was built around a large open area of gardens and the site gives you a sense of how huge the palace must have been, despite parts of it now being covered by houses and roads.
The site itself was in use by the Romans since about 43AD. The palace in the form which remains was built about 80 AD.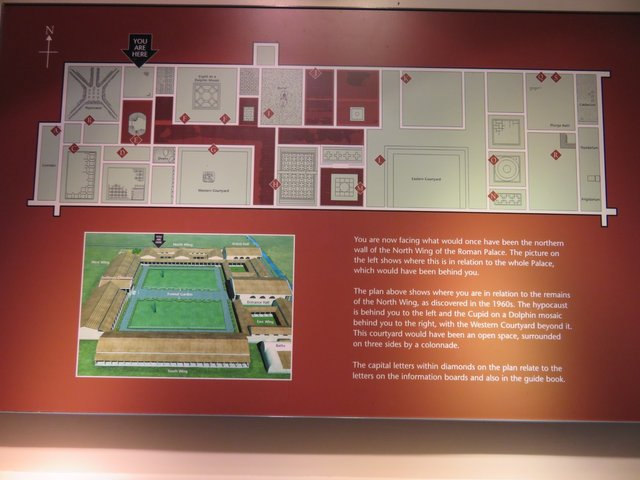 The palace and the section which remains.
There are the usual things which can be seen with many Roman remains, water supplies, heated floor complexes, mosaics, baths etc. The site here is much larger than at Bignor, but the mosaics are better preserved at Bignor.
The whole area is covered by a large protective roof, with walkways over the mosaics and other places of interest. They give free guided talks every so often and there's a small museum which you go through between the entrance and  arriving at the main palace remains.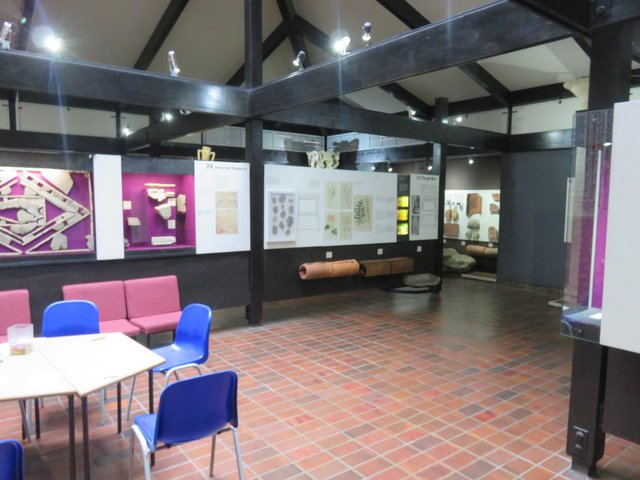 A section of the museum.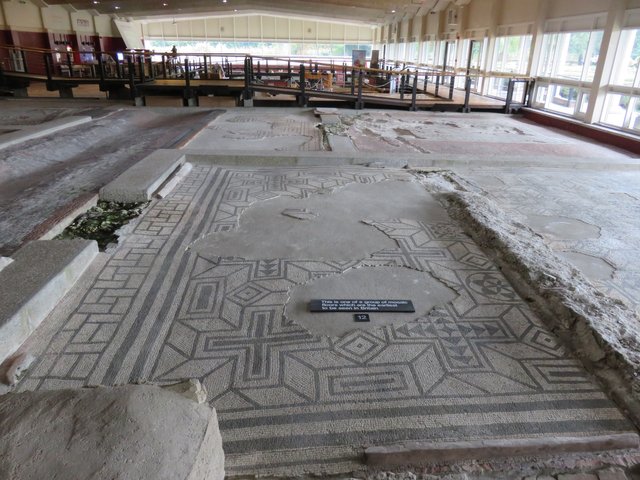 Some of the mosaic floors.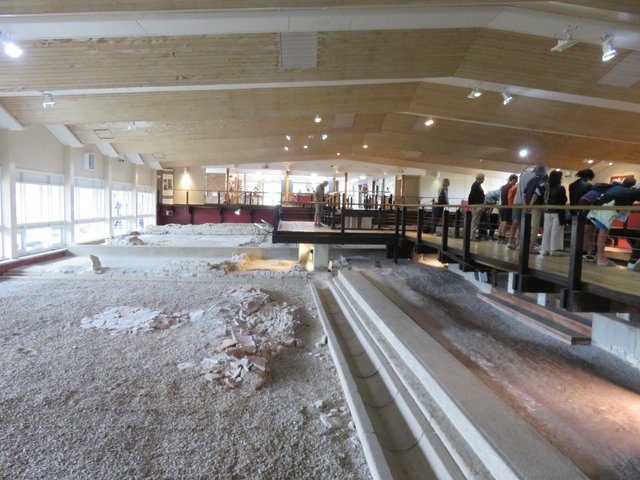 Looking back towards the museum and shop with a guided tour in progress off to the right.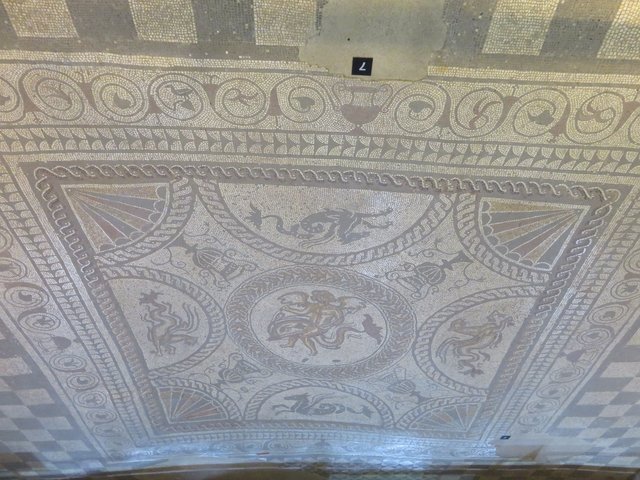 Mosaic with dolphin.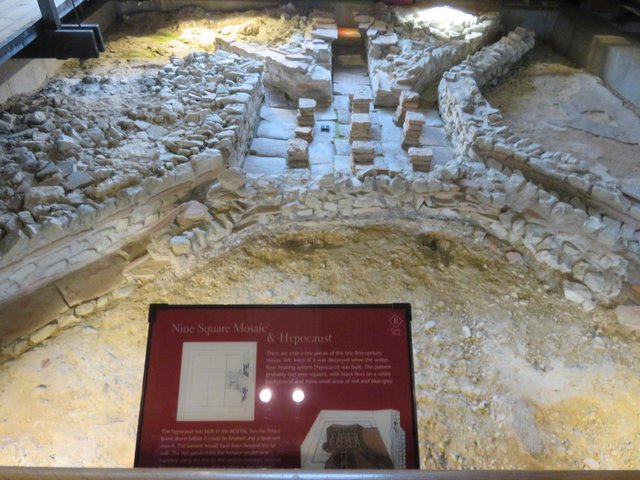 There's a good amount of information contained in each area.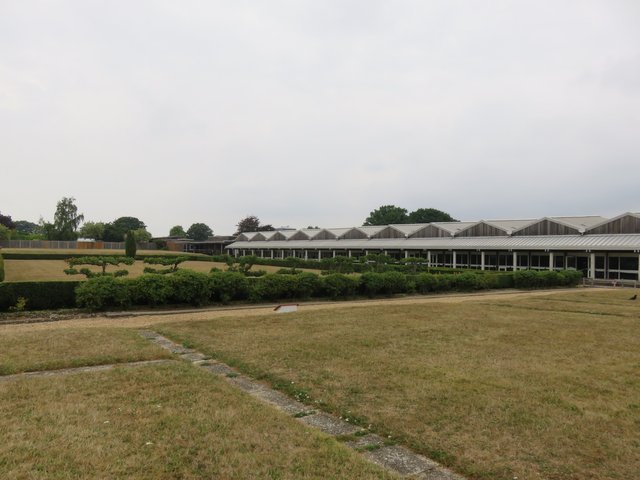 The central garden has been authentically reproduced thanks to the preserved archaeological remains of the hedges and their shapes.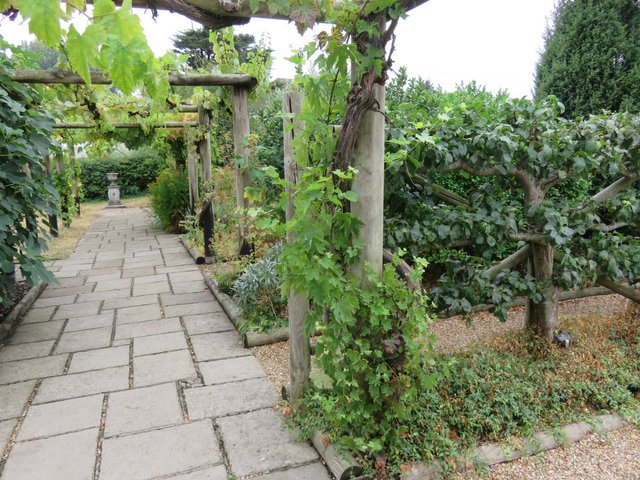 There's also one more garden showing some of the plants and herbs that the Romans grew and what they were used for.
This was well worth the visit and its only a very short distance from the city of Chichester, so its quite convenient also. With the drive down, Bignor and this palace, we had a good afternoon of sightseeing done. Next, we went to a little village by the sea, just a short drive away from Fishbourne.
---
View this post on TravelFeed for the best experience.