Dougashima Beach Canoeing.
Read this post on TravelFeed.io for the best experience
---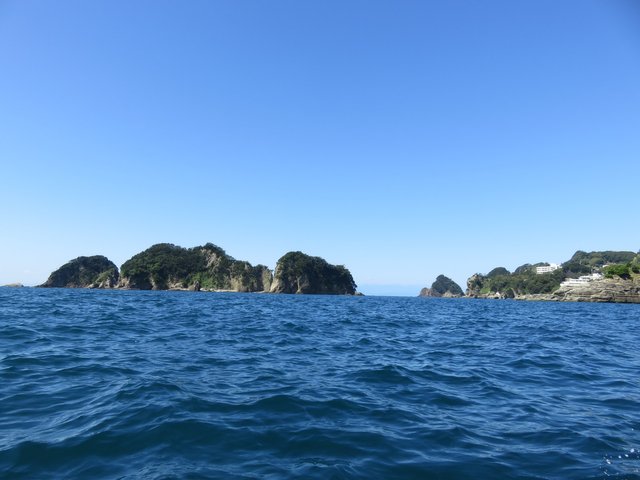 ---
In late summer, after coming back from the UK, we went canoeing at the beach one more time before the cold weather set in.
We finally went to Dougashima beach, which is accessed by a small road with no parking. We always see people on the beach in summer, but we were always unsure about how to park there. When we arrived, there was a small car park / bar / barbeque  place. we went in and were charged 1000 yen. A bit steep, but then Dougashima is the most popular place on the west side of Izu.
Dougashima is a beautiful place, there are small islands dotted around, a nice park and sea caves too. Its popular with tourists in the summer, but for canoeing on the day we went, it was a bit of a disappointment. This was due to the fact that we couldn't see any fish in the sea, the waves outside the protection of the islands were too high that day, and we couldn't pull the canoe up at any other place and explore, because all the islands there had sheer walls into the sea. With smaller waves, I think it would have been much better. 
Afterwards, we went hiking along the peninsular sticking out next to Dougashima, which was nice, but was swarming with mosquitos.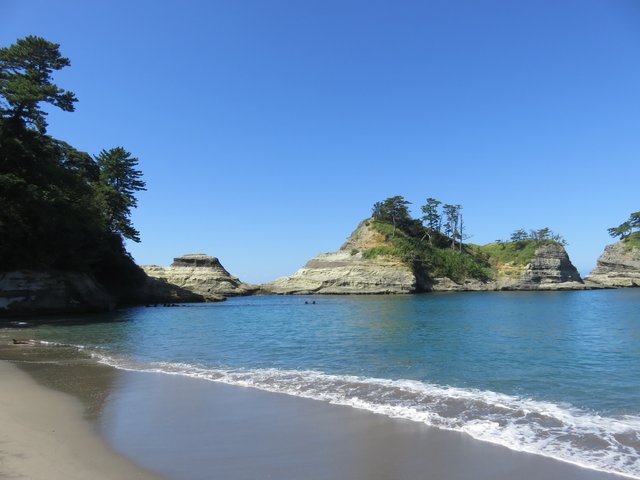 The beach and the islands.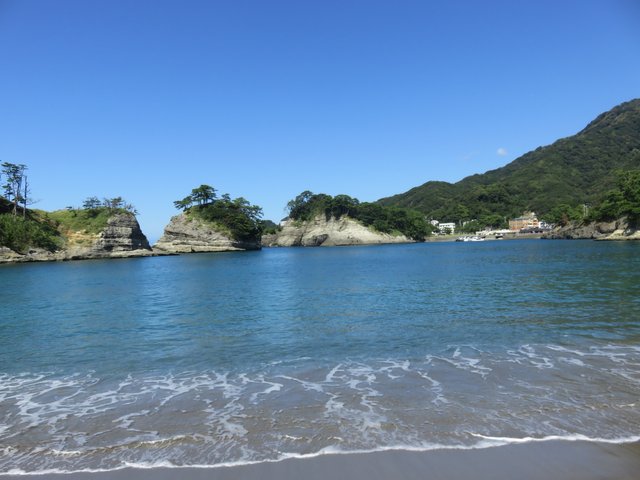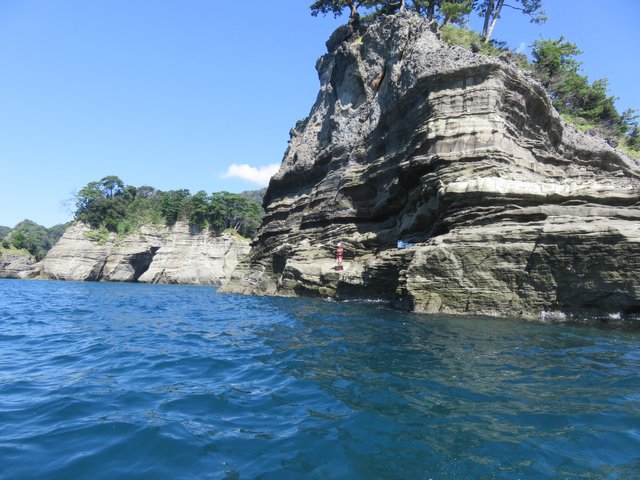 A closer look at the islands.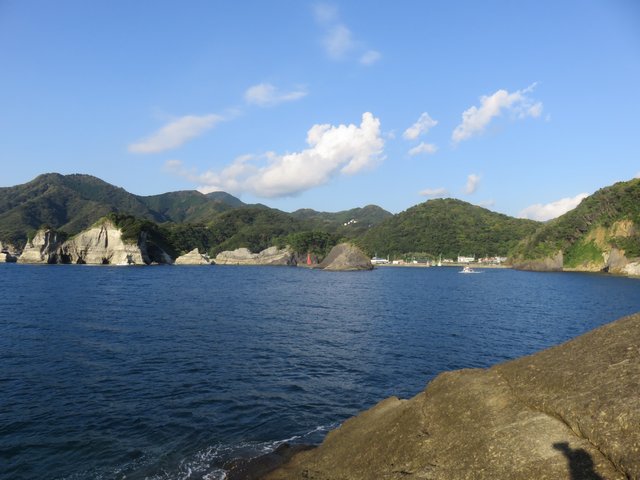 Dougashima and the beach from a hiking spot.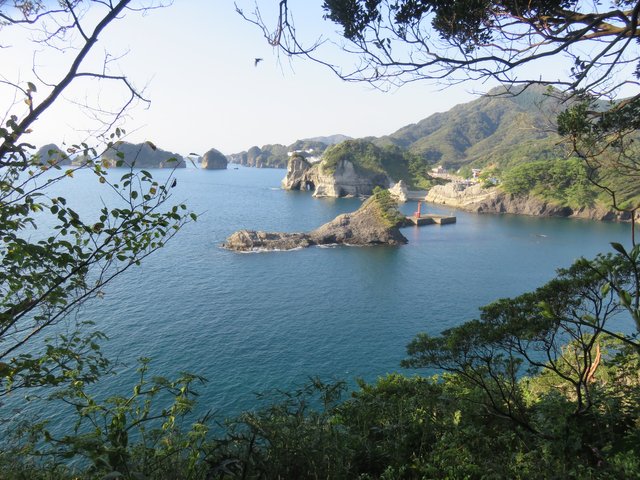 Anyway, apart from my complaining its actually a wonderful place and I fully recommend anyone in the area to go there and see it. Its like a smaller version of Matsushima in Miyagi, which is one of the 3 most beautiful places in Japan apparently. Its a couple of hours car drive from Mishima, but with many hotels and hot springs in the area, its worth staying for a weekend.
---
View this post on TravelFeed for the best experience.