A hike through the mountains in Kanagawa.
Read this post on TravelFeed.io for the best experience
---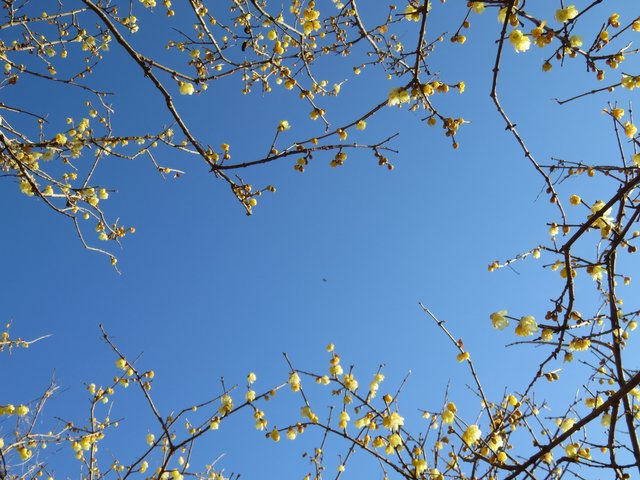 ---
On Sunday, we took the train to Shin-Matsuda Station on the Odakyu Line and hiked over the mountains to the Wintersweet Festival in Yadoriki.
We walked from the station, past the local sake brewery, then up the steep path to the Herb Garden on the mountainside, where there is a nice view looking over Odawara city to the sea and over the mountains to Mt. Fuji.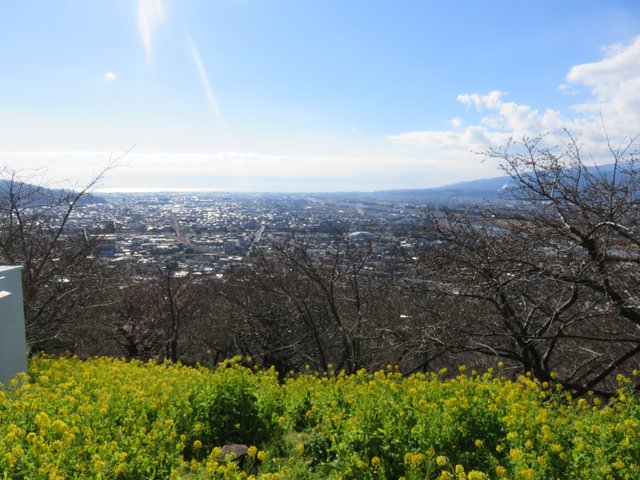 From the herb garden, we walked up through blueberry fields and orange groves to Saimyoji Shiseki Park. This park is nice in spring with many cherry blossoms around a small lake, but yesterday, the lake was completely frozen. At the top of the mountains looking down on the park, snow had fallen and it remained on the ground all the way until we got to the wintersweet festival.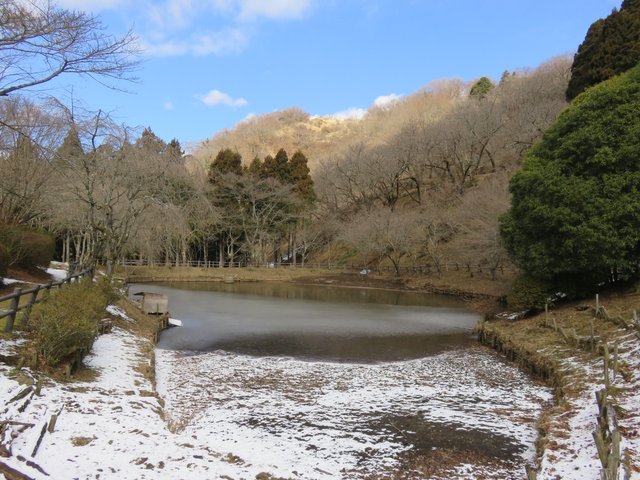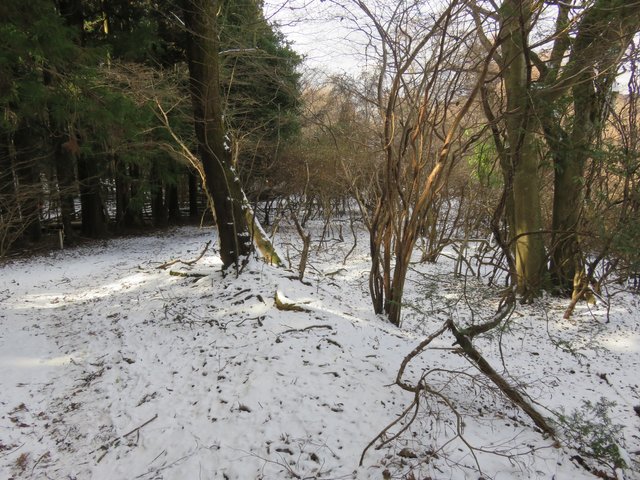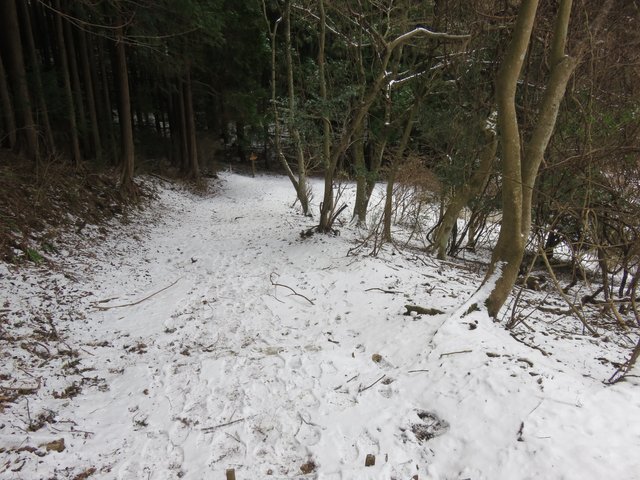 There was a path which was washed out by a landslide, so we avoided that route, but somehow, we managed to end up back on that route and clambered over soft mud and snow to get round a riverhead and back onto a safe path again. It was only when we got back onto the safe path that we realized our mistake as there was a warning of the landslide on a barrier which we had climbed over.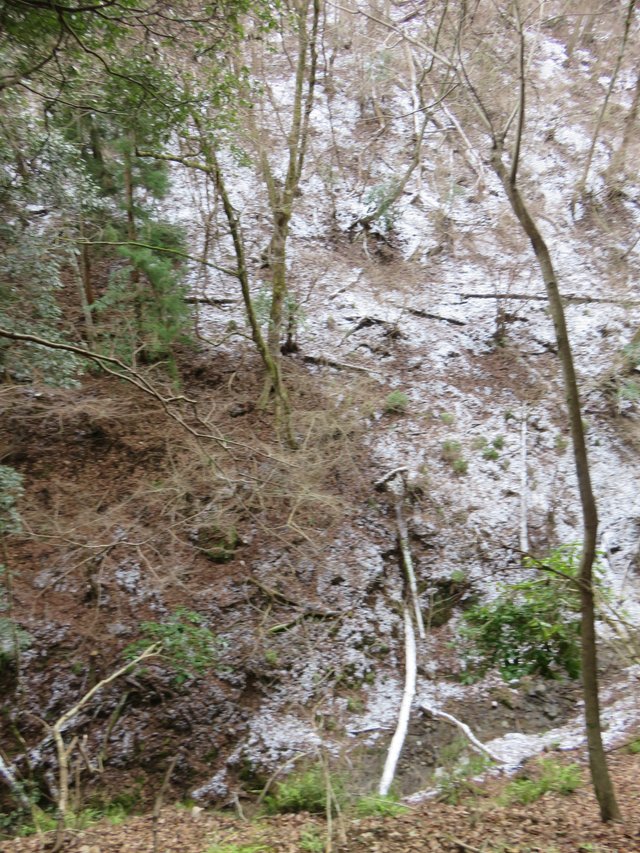 Anyway, we finally got the the wintersweet festival. The blossoms were not quite at their fullest because its been a cold winter so far in Japan, but it was still pretty, with a lovely aroma in the air, and warm after the frozen route we had taken to get there.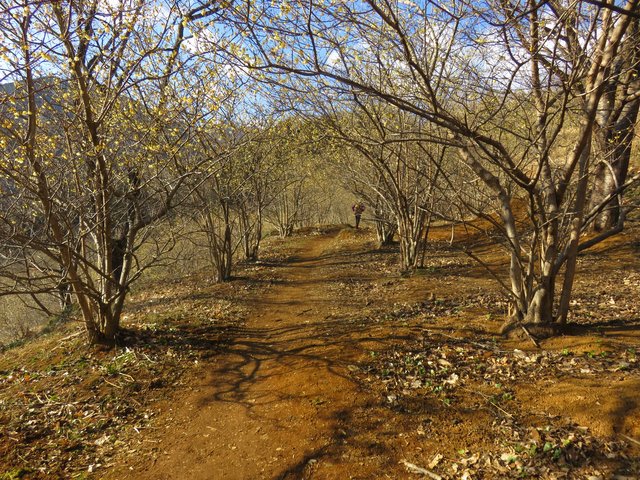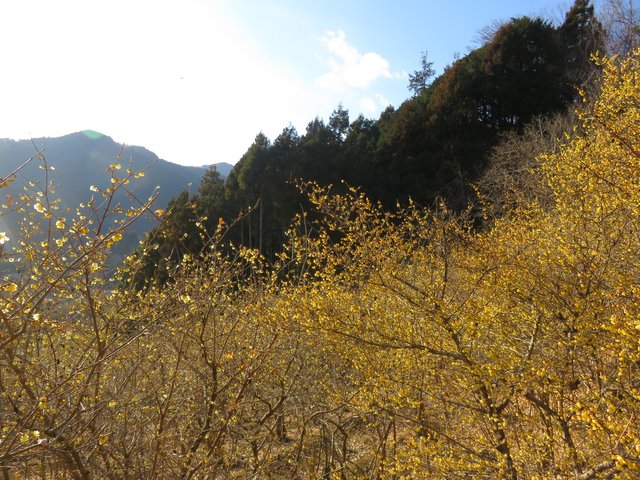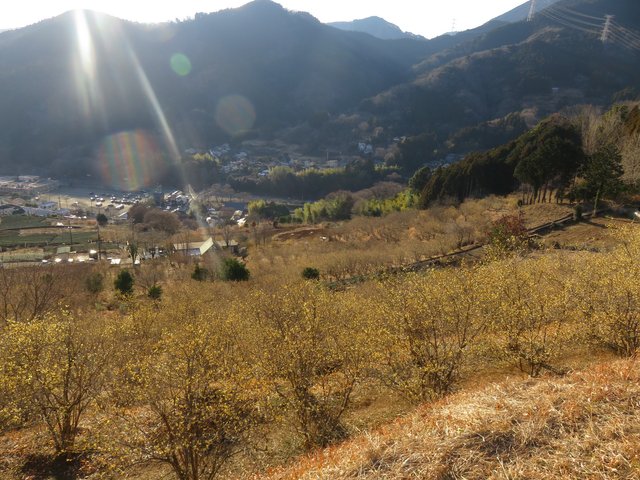 Once we had wandered around the mountain side on which the wintersweet covered, we got the bus back to Matsuda and then went to the sake brewery, which had a sake drinks machine. You can buy tokens and try samples of the sake that you want. It was only a small place, but interesting. Needless to say, we bought some sake too.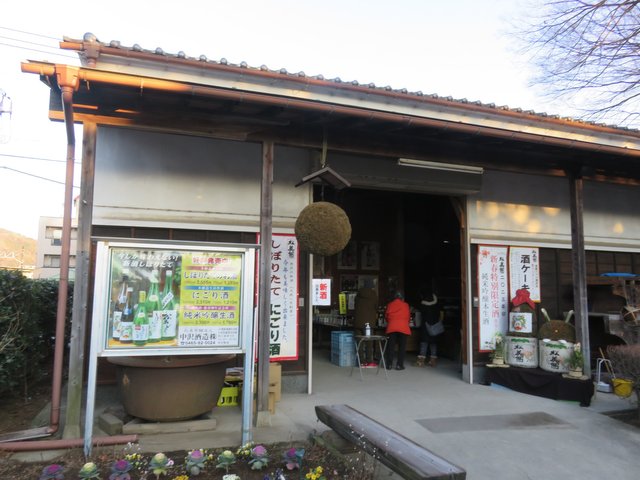 It was a nice day in all. I like seeing the wintersweet. Its the first reminder that spring is on its way and every single time I've been to that particular festival, its been warm, must be something about the way the valley is situated.
---
View this post on TravelFeed for the best experience.