Finding Monet's inspiration in Giverny
Read this post on TravelFeed.io for the best experience
---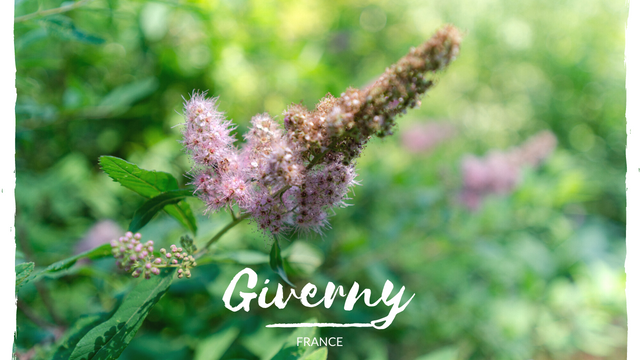 Even before we moved to Normandy, we knew the region was famous all over the world for many things. Its D-Day memorials, its ancient castles and abbeys, not to mention its very own camembert cheese. It was also the birthplace of the impressionist painting style and that was a fact we could not ignore as every landmark in the region seemed to have been painted by some impressionist artist, from the Rouen Cathedral to the cliffs of Etretat. As a consequence, there were countless impressionist museums and villages all over the area. Near the city of Vernon, the small village of Giverny was arguably the most famous of all.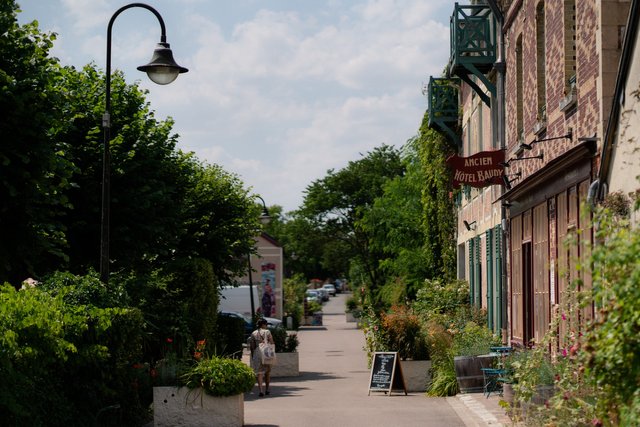 Giverny could have remained a charming village lost in the Norman countryside. That is, if Claude Monet had not discovered the place in 1883. The impressionist pioneer had been longing for a tranquil retreat away from Paris when he had found the perfect spot to settle with his family. A massive mansion, bordered by a wide orchard called Le Clos Normand, would be his home for the next forty years. Little did he know that, a hundred years later, thousands of people from all countries would come to his former house and gardens. With 500,000 visitors in any regular year, Giverny was indeed Normandy's second most visited landmark after the Mont Saint-Michel.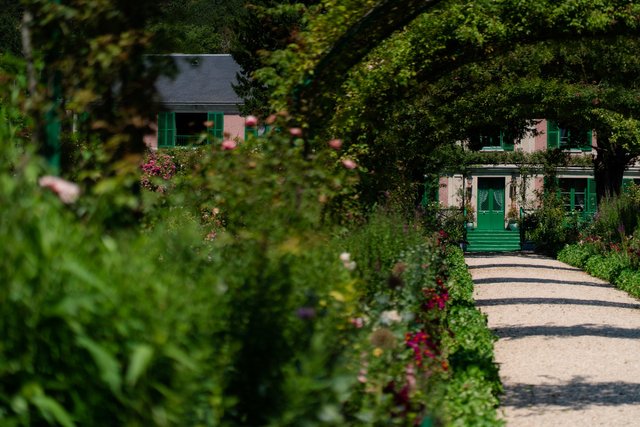 At the time of our visit, international visitors were a rarity though. Due to the pandemic, the number of visitors per day was limited. Fortunately, we had booked our tickets well in advance and were among the happy few that could visit the gardens, which were divided in two separate parts. Our visit started at the water garden, the very garden where Claude Monet had painted his infamous series of water lilies' paintings.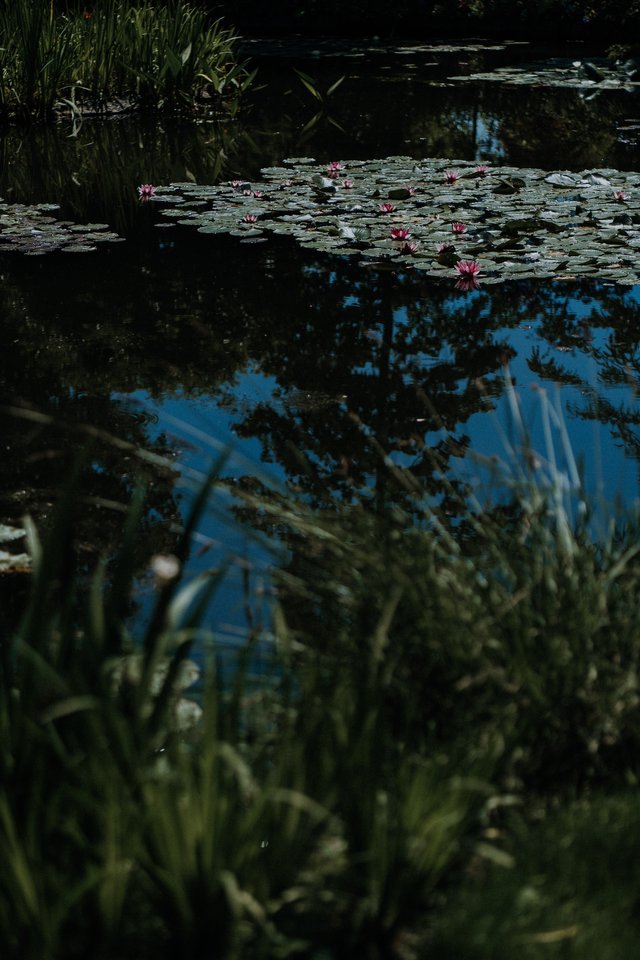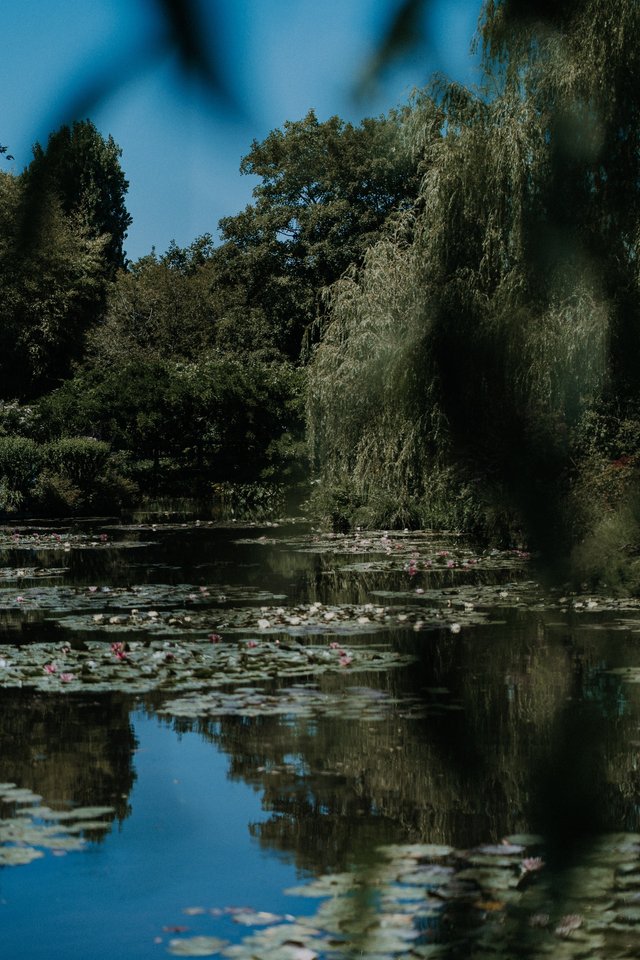 Monet had drawn his inspiration from Japanese gardens. It was plain to see as we walked on top of the green Japanese-inspired bridge we had seen so many times in paintings before, surrounded by weeping willows, bamboo groves and wisterias. The painter had been adamant in carefully designing his garden before he would work on his paintings, simultaneously creating multiple works of art, in his backyard as well as on canvas.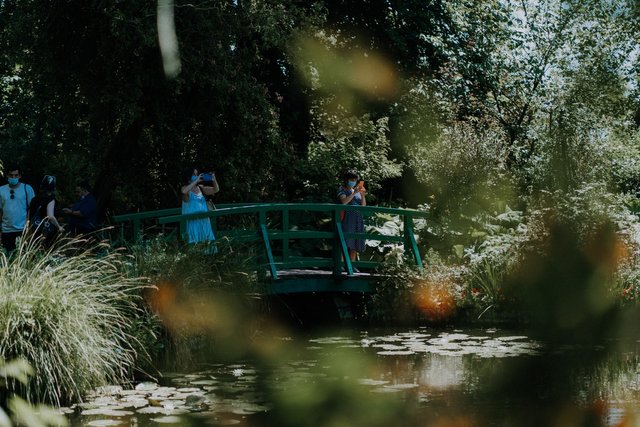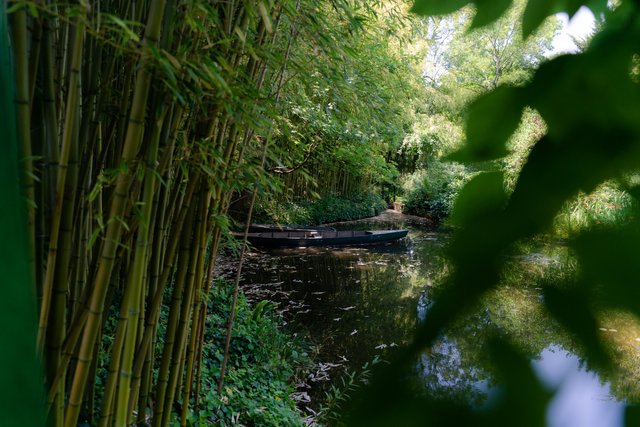 The other part of the garden was located right in front of Monet's house. The Clos Normand had been transformed from an orchard to a garden full of perspectives and flowers of all sizes and colors. It was a literal dream for gardeners. We could tell by the number of enthusiast visitors commenting on every plant and flower, what they were called, how to take care of them, how many times to water them. This was probably no place for us to admit that we could not tell an orchid apart from a lily.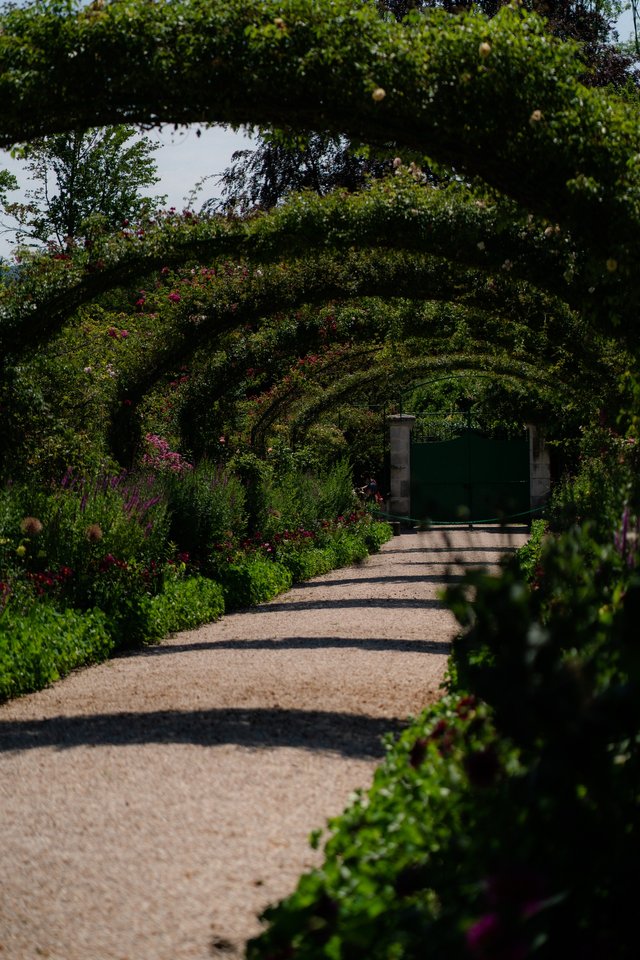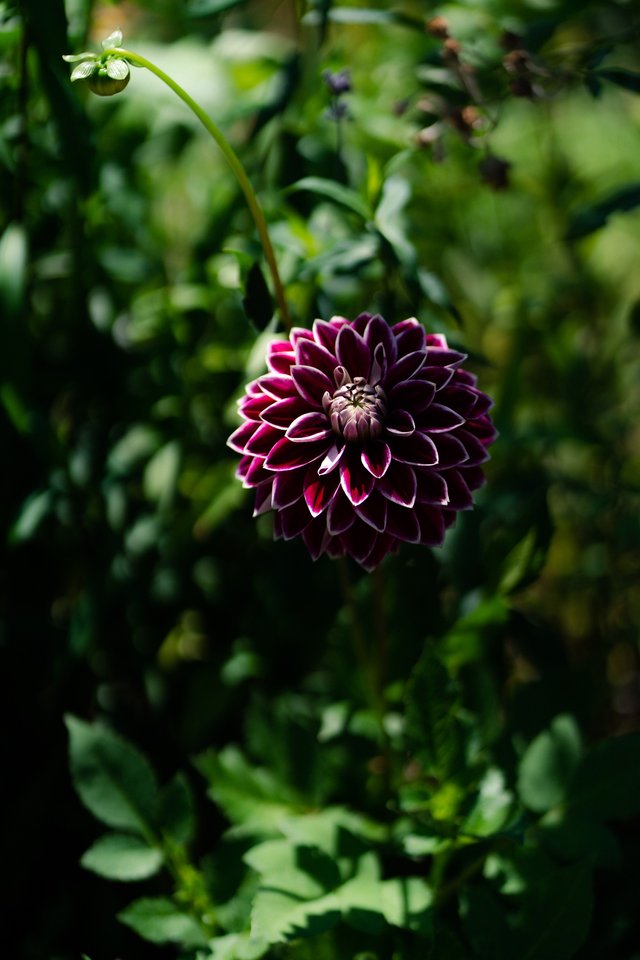 Turning our backs to many a gardener extraordinaire, we walked towards Monet's house. An imposing red-bricked mansion, the house was opened to visitors and got us to discover a more intimate side to the painter. Perhaps the most moving room was the bedroom he had shared with his wife, where was a set of personal pictures hanging on the wall. Many rooms also boasted an impressive collection of original impressionist paintings while the display of more than two hundred Japanese prints was no less impressive, testifying once more to the admiration of the painter for Japan.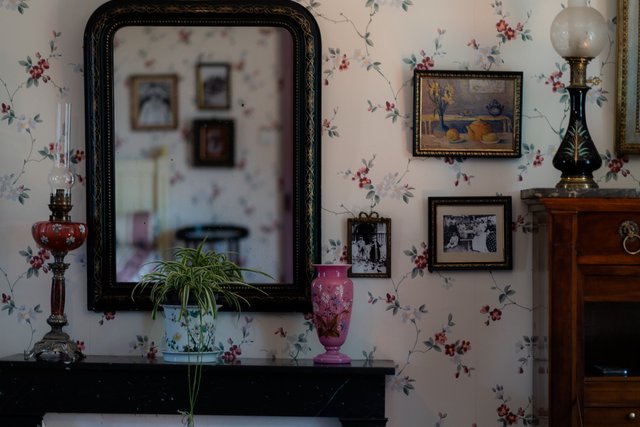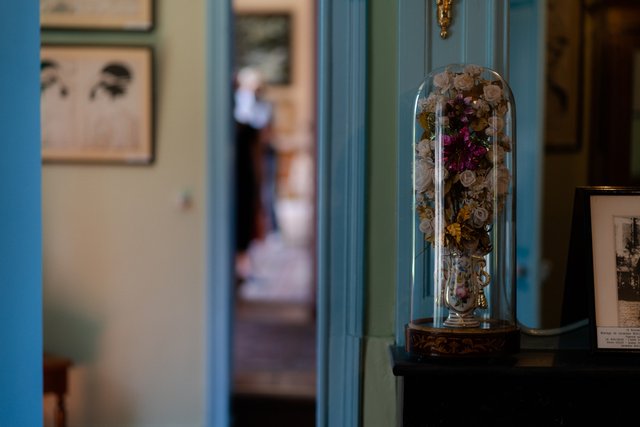 We eventually left Monet's property after a compulsory, if short-lived, crossing through the inevitable souvenir shop. An impressionist museum was located about five minutes away, on the other side of the village. As it turned out, it was a rather small exhibition hall, considering that most impressionist paintings had been sent over the years to most major museums around the globe. It was an interesting visit nonetheless and several artworks of Japanese-born artist Hiramatsu Reiji particularly caught our eyes. Inspired by Monet, Hiramatsu had reinterpreted the water lilies on a set of traditional Japanese screens. Thanks to him, the love affair between Monet and Japanese art went full circle in a beautiful way.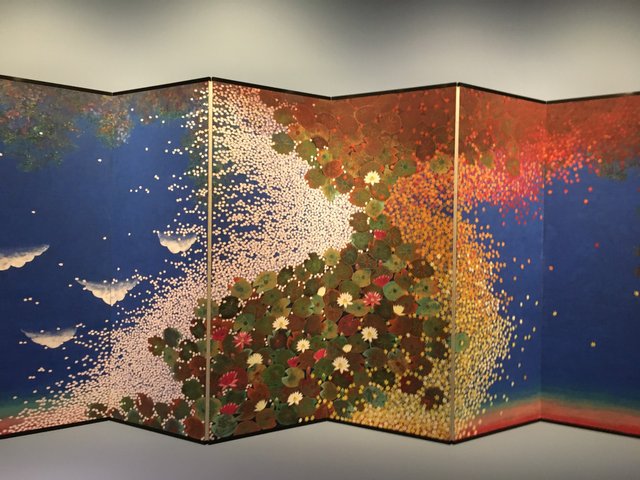 The museum had its own small gardens, quite pretty even if they paled in comparison with Monet's own, and we spent some time among the poppies and long grass. We then walked towards the cemetery where the painter was buried, located near an ancient church that marked the limit of the village. Truth be told, there was little more to be visited in Giverny than what we had already seen. Yet, we could see why Monet had drawn his inspiration from that one village.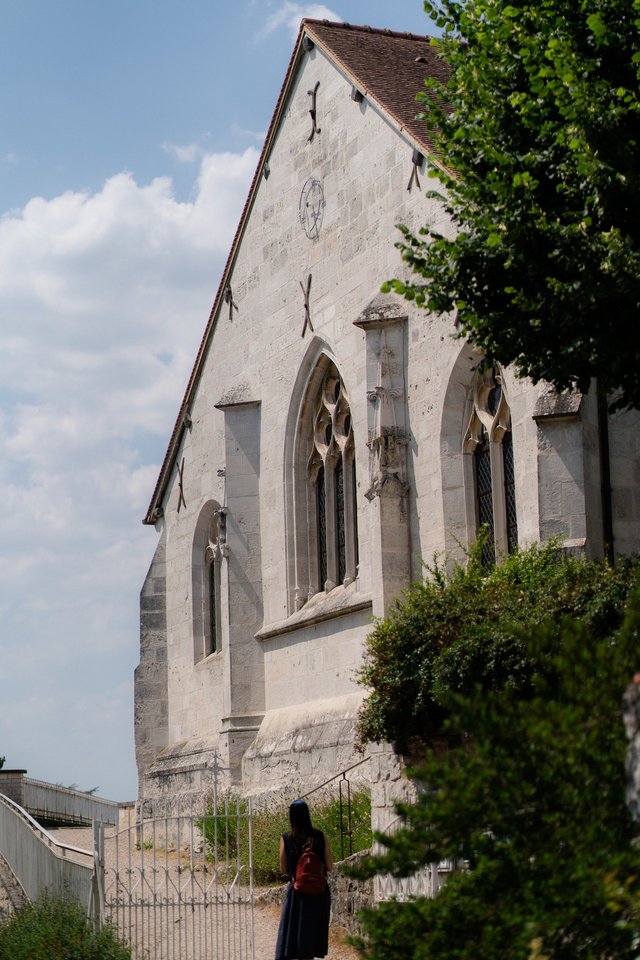 Giverny was a lovely haven, even if it was no longer as peaceful as it had been. Judging by the number of art galleries all around, many artists had indeed followed in the footsteps of Claude Monet. Just like him, they had come to this humble village in Normandy to find some inspiration, as if Giverny could  act like a magic spell and trigger their creativity. Be that as it may, we still couldn't paint to save our lives when we came back home but Giverny had definitely inspired us in other ways.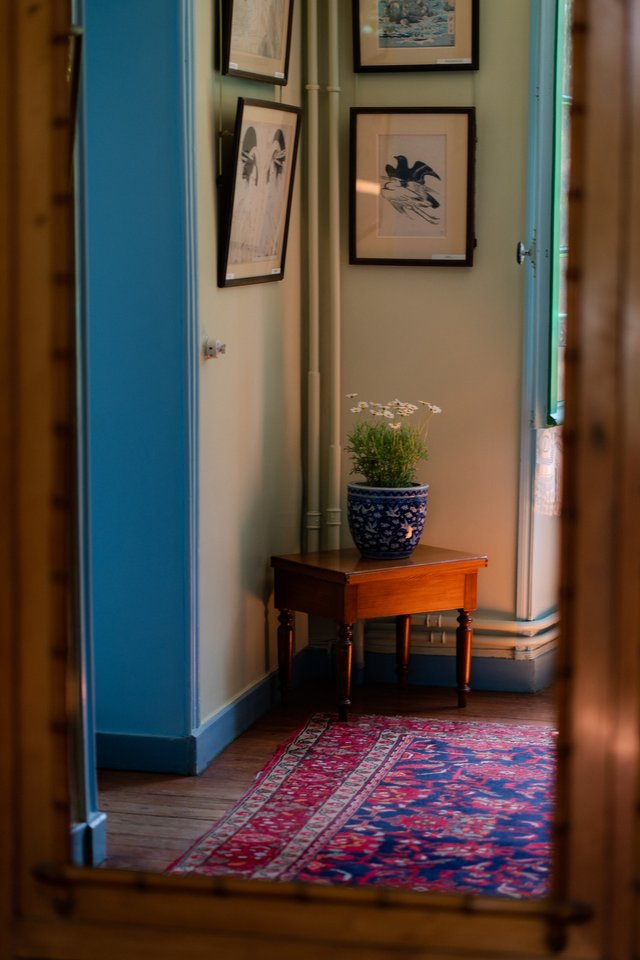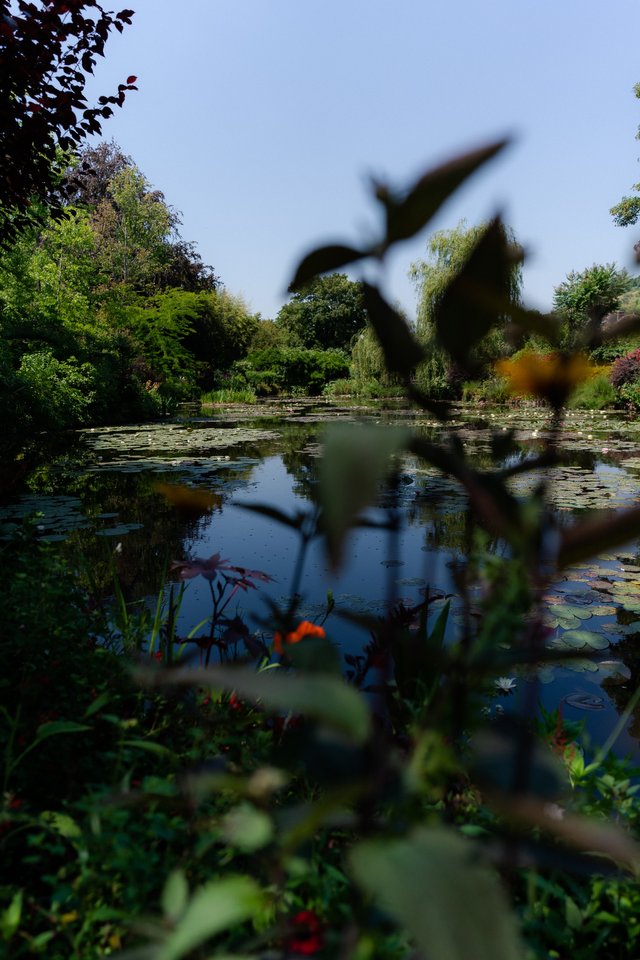 ---
View this post on TravelFeed for the best experience.