EuroVelo 7 - Silz to Krakow am See 40 km
Read this post on TravelFeed.io for the best experience
---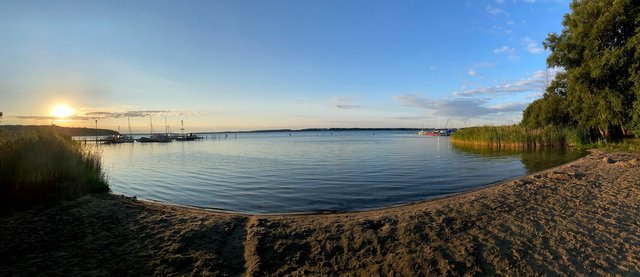 ---
Let me take your worries away for a minute and let's enjoy a peaceful morning on the shore of Lake Fleesensee in Germany from last summer, a small window of normality between a pandemic and a war. I am a peaceful person and I stand for freedom in all of its forms and I am deeply grieved on what's happening to our neighbours in Ukraine.
All the earning from this post and more will go to the Red Cross here in Romania to help the people of Ukraine with living supplies.
If there is one thing I want from our leaders is to maintain peace, this is the foundation on which we all build our lives. We may have different nationalities, history, race but all contributing to our global community in a different way, from a different perspective, with different resources, with a different talent from which we all benefit and that's the beauty of it. Let's share this world together in harmony and make it a better place for all of us!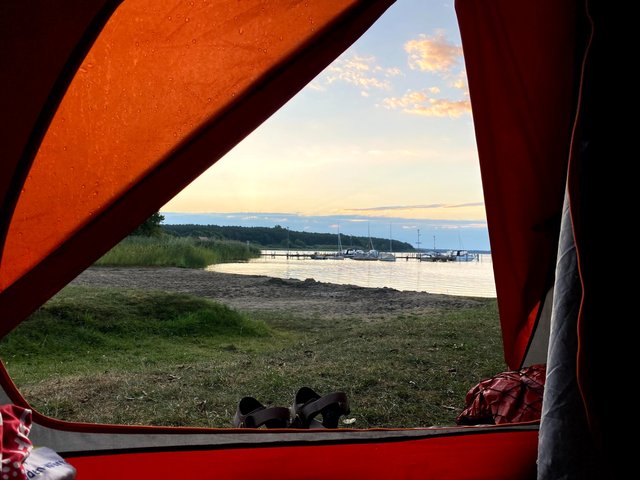 Mother nature was generous with me this morning
Just one thing is missing to enjoy this view properly, a hot coffee. Unfortunately I did not took my propane stove with me because of the flight restrictions but next time I'll take just the burner head and I'll buy the propane locally so I can be coffee independent :).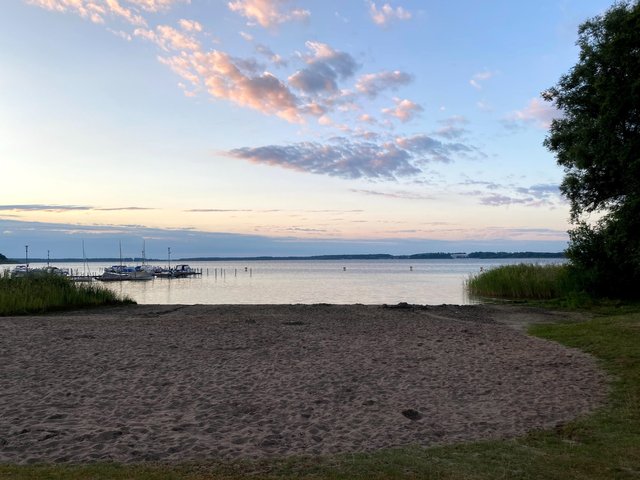 Cannot bring peace but may be a little peace of mind 
Yesterday I arrived a bit late after 8 PM so there was nobody at the reception to do the check in properly so I just entered and looked for other fellow tent campers, the formalities can always be done the following morning. The only annoying thing was that they have this token shower system so if there is no check in, no token and no hot water to shower after a long day of cycling. But here this was not a problem cause I took a swim in the lake right after I finished setting up my tent and that was even better.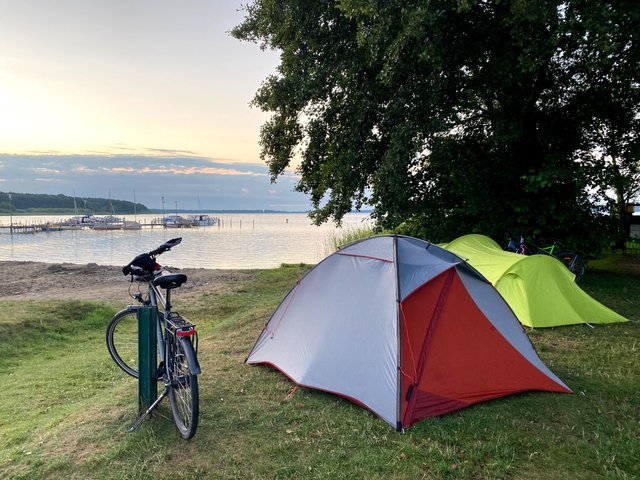 First class camper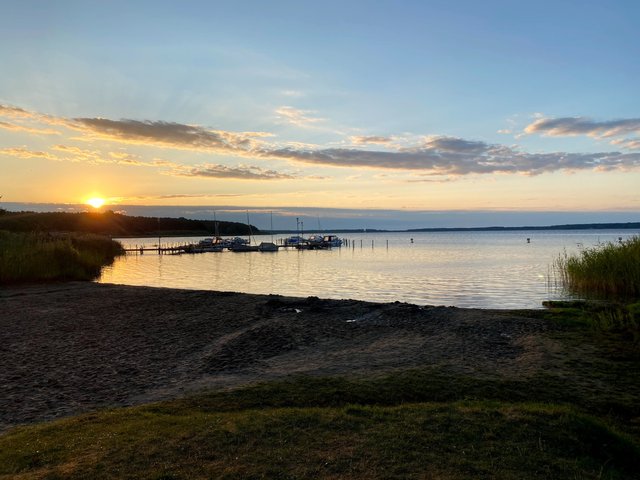 Here comes the sun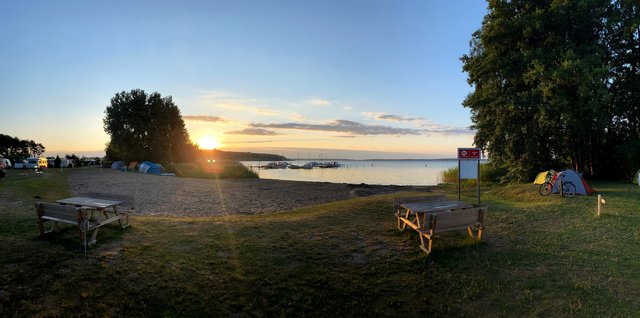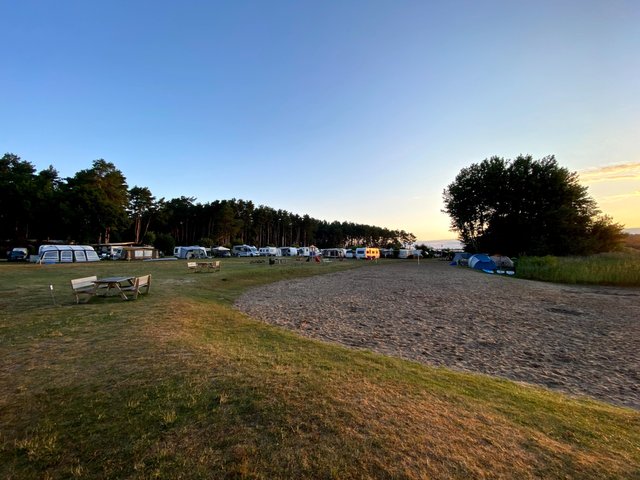 Had a minor incident last night, one of my external battery packs got stolen while I left it for charging in the toilet. So don't leave your electronic items unattended because they will disappear even in Germany. Being so dependent on my phone for navigation and taking photos, etc results in my battery being empty by mid day so my advice would be to have at least two external high capacity external batteries with you and a quick charger. Another advice would be to ask the people with the caravans for help to charge your external battery overnight as they usually require a power connection for their appliances and most of them will not refuse a fellow bike traveller and who knows, you can even make new friends. 
Unfortunately there was no coffee&croissant here to enjoy so I left searching for one but not before doing my registration and paying for my first class camping spot of course.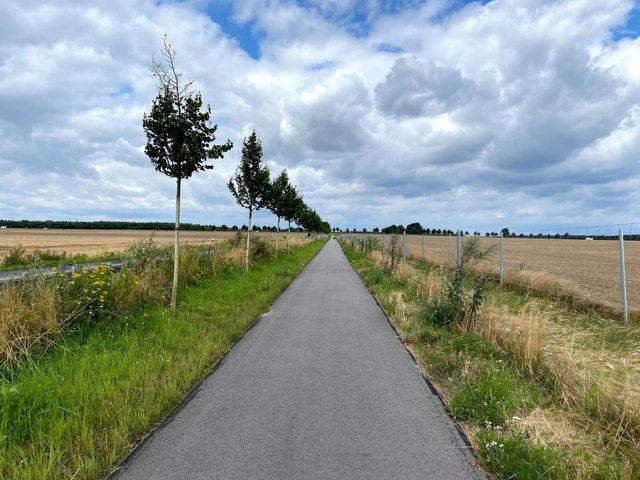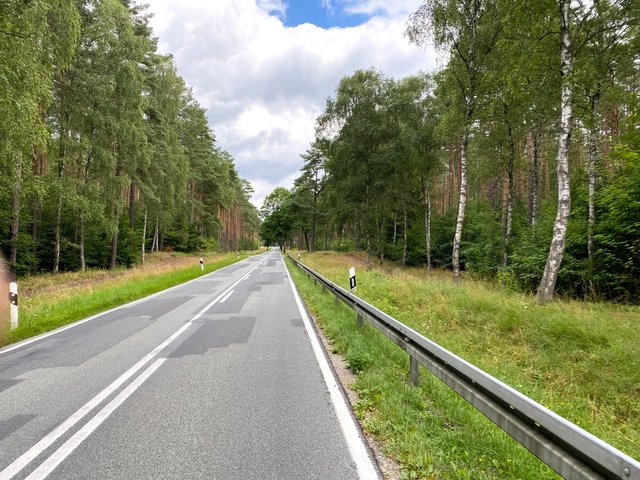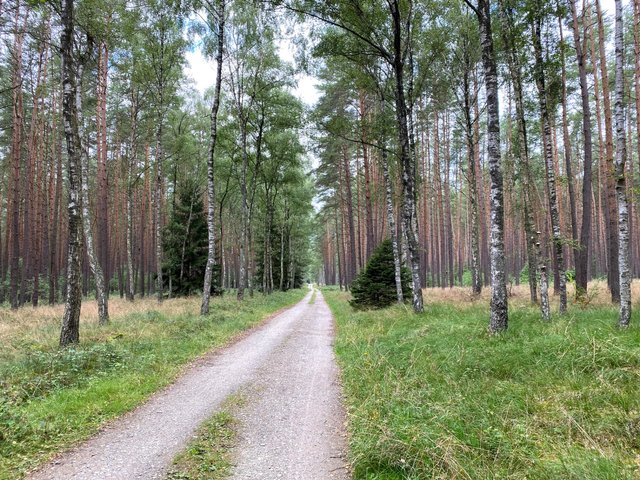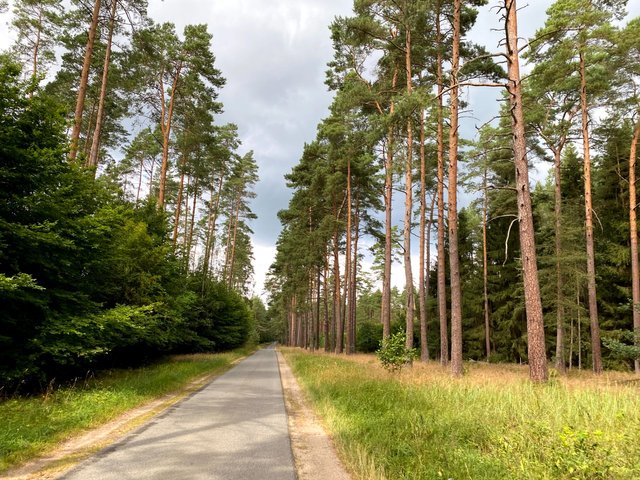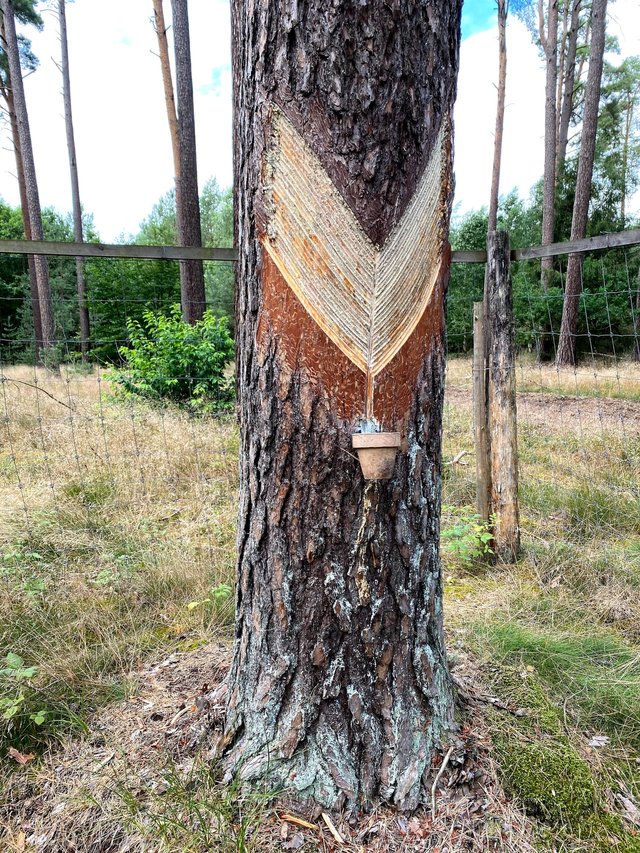 Resin collection method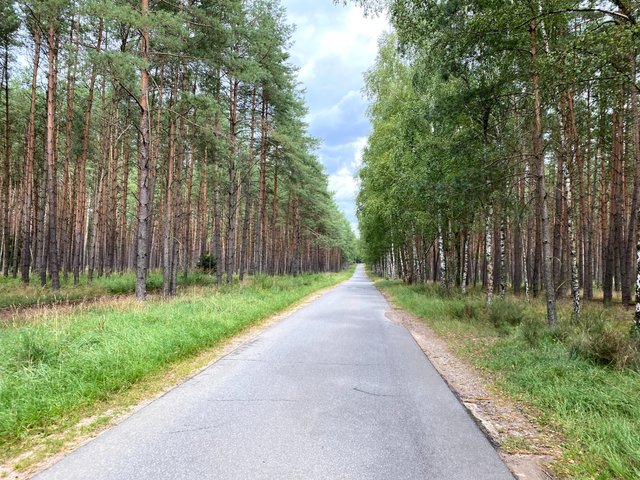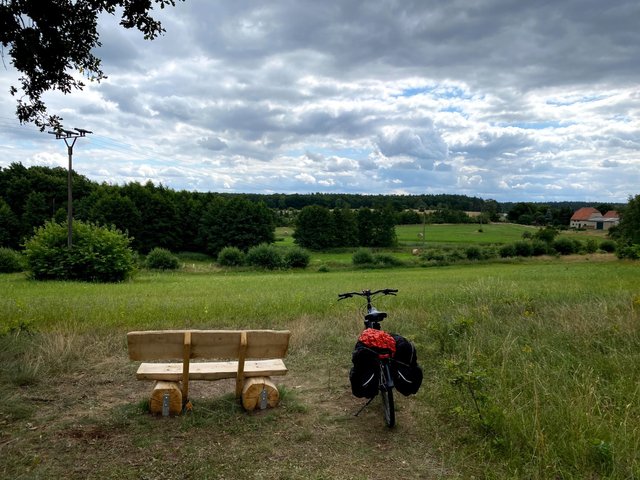 Did not see this coming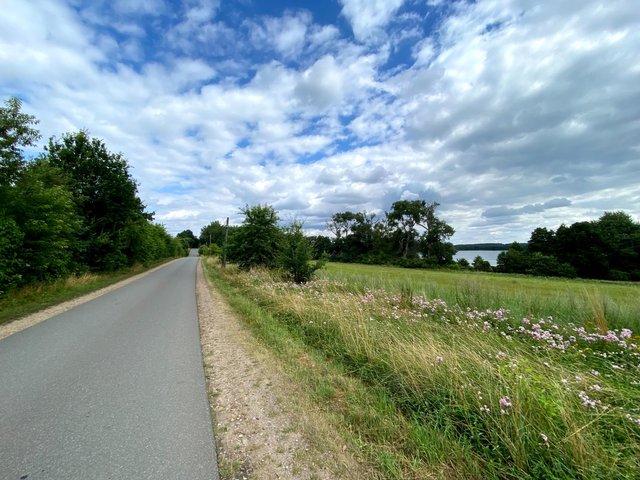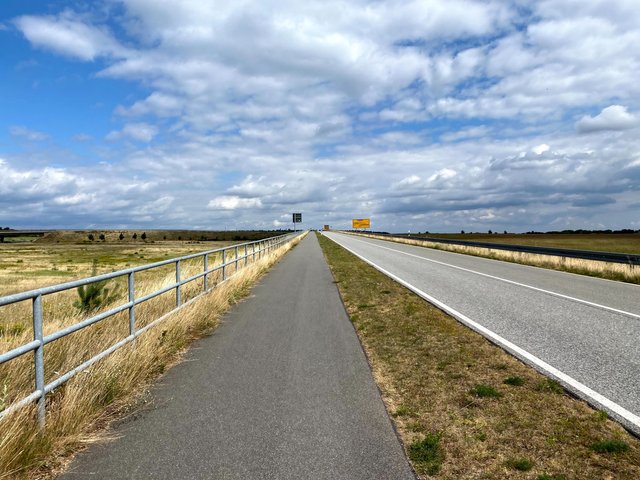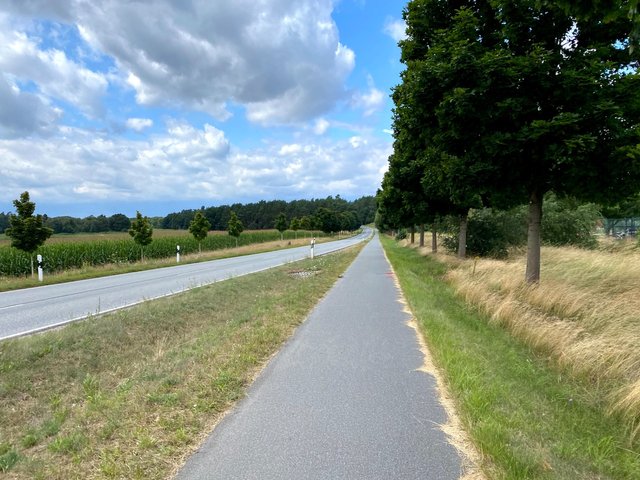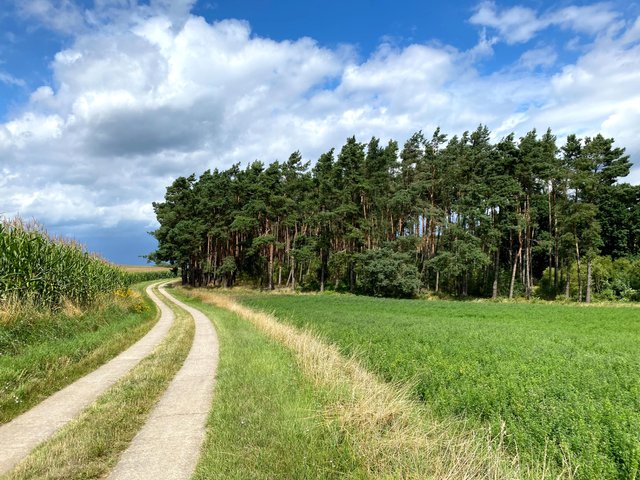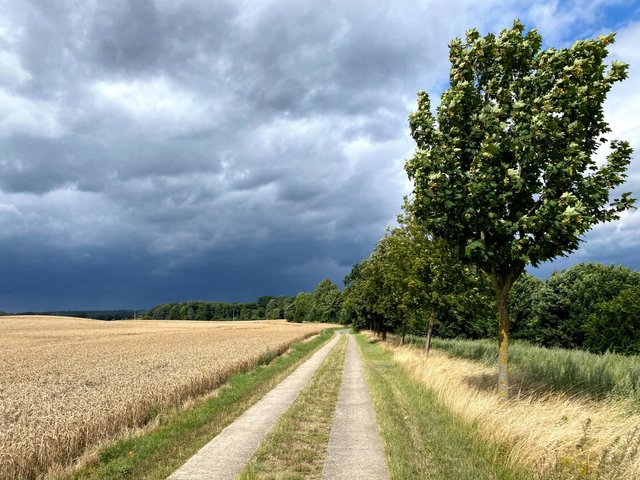 Here comes the rain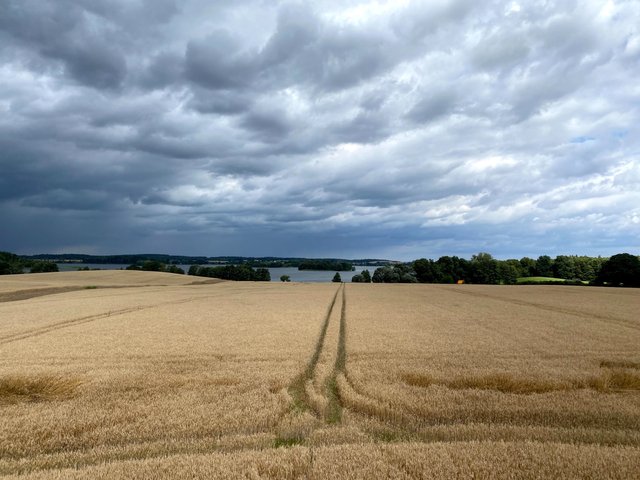 To be honest with you I was a bit worried about the weather when I left home seeing the forecast for the week ahead which was not very appealing at that time, cause when I booked the plane tickets two months in advance I could only hope for the weather to be good. But rain is a variable that needs to be taken into consideration when preparing for a long distance tour. The occasional summer showers shouldn't last for long and if you are well equipped with waterproof clothing, panniers and tent, getting a bit wet is part of the fun.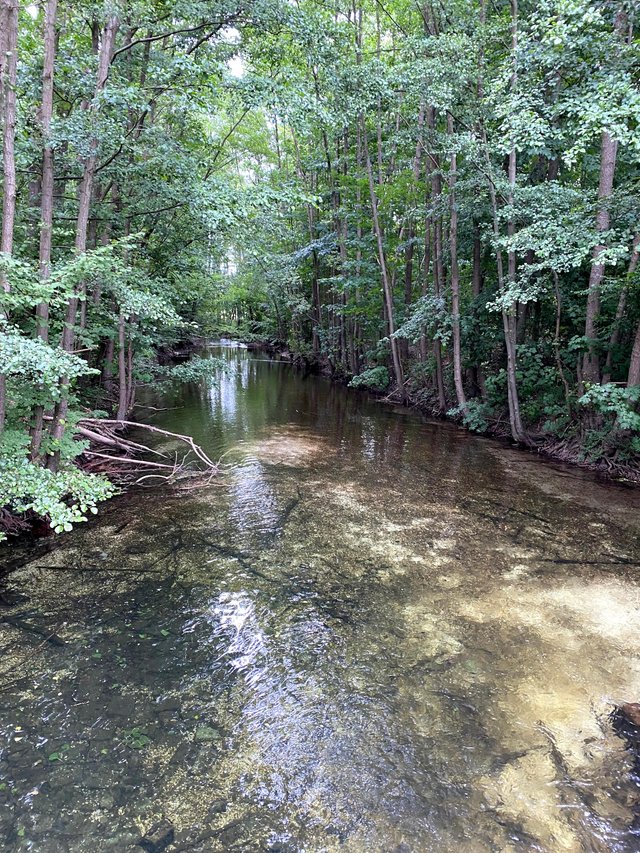 So clean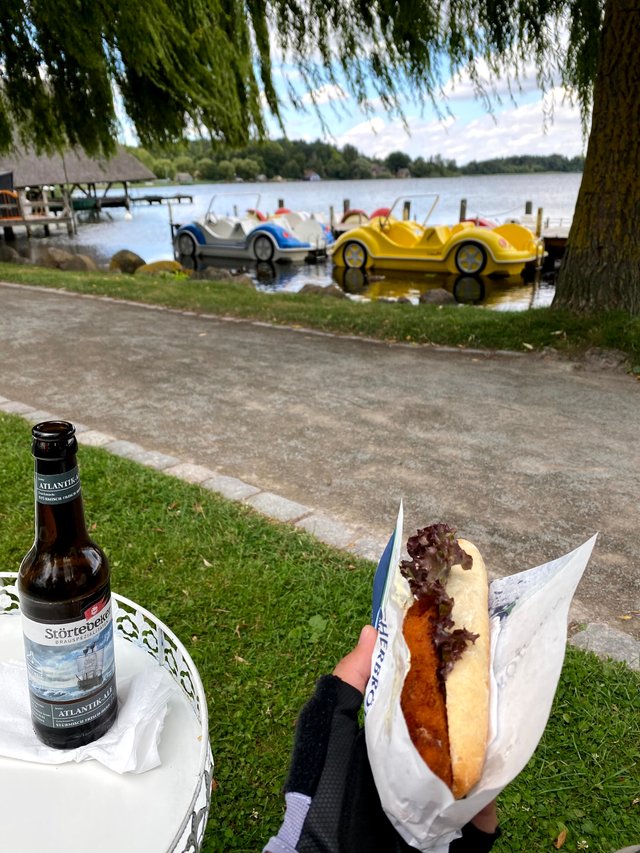 Quick lunch while checking the weather forecast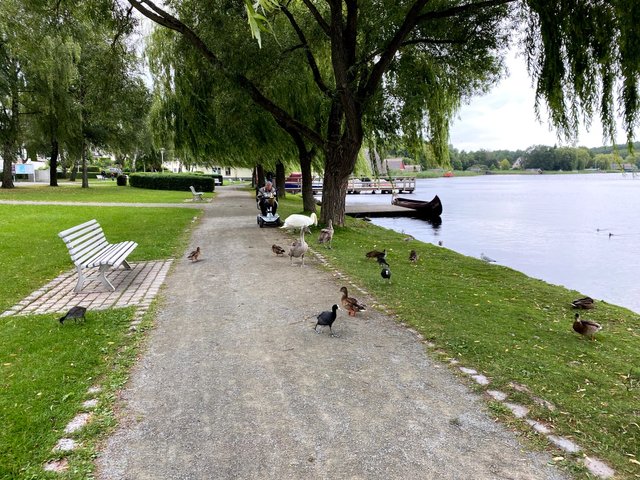 Due to showers announced for the evening and over night I set up the tent quite early today in a nice camping in Krakow am See. Unfortunately I couldn't find a phone charger to buy anywhere in town to be able to navigate further on EuroVelo 7 so I asked for help at the camping reception. I was lucky to meet a nice guy there when I did my check in and he let me use his charger which made my day.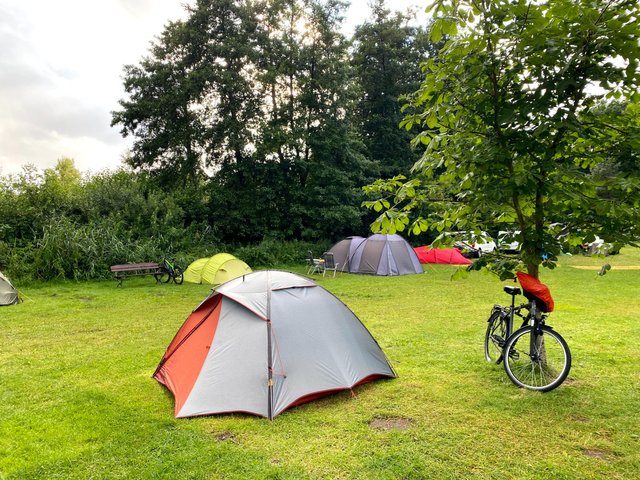 Being early in the camping has its advantages like having a warm shower and going out for dinner.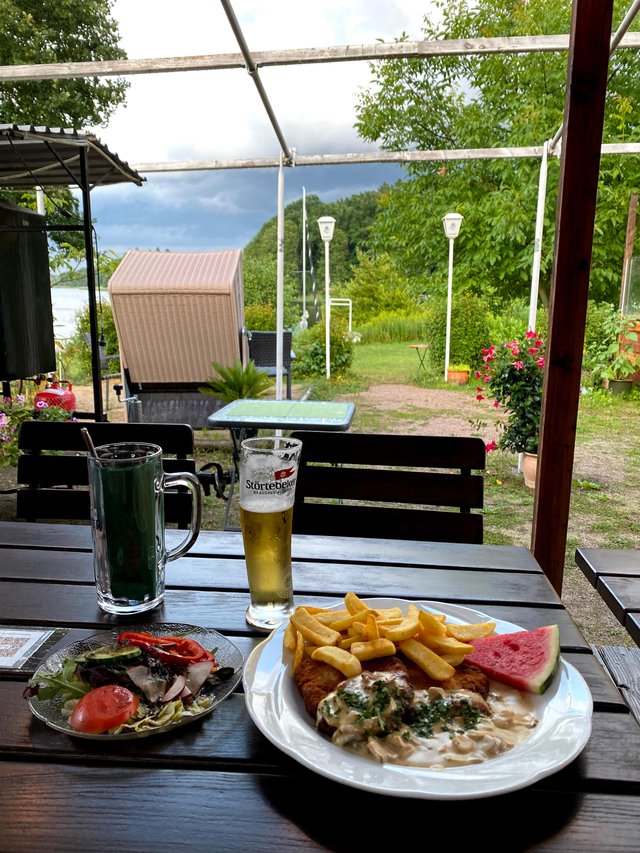 Local schnitzel as usual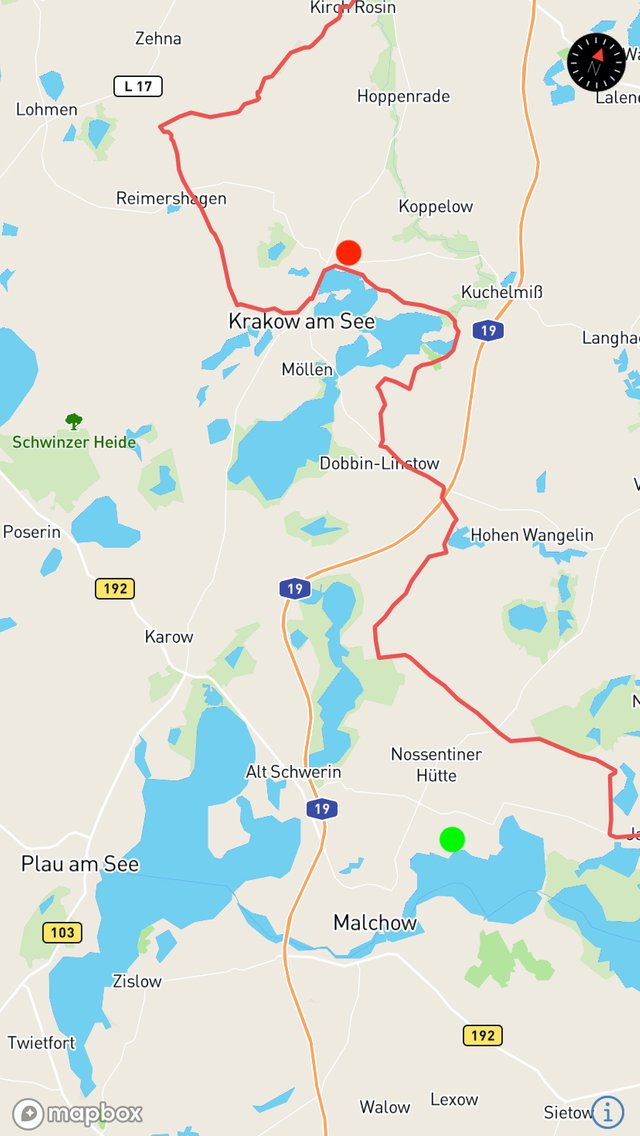 Day 6 map
After the rain the sun always comes out isn't it?
Until next time,
Peace in Ukraine!
---
All photos were taken with my iPhone 11 and Sony DSC-HX60V camera.
EuroVelo, the European Cycle Route Network are registered marks of ECF asbl.
I have no affiliation with EuroVelo or other organisations mentioned here, I am just a traveller sharing his views and opinions.
---
View this post on TravelFeed for the best experience.