EuroVelo 7 - Berlin to Spandau 25 km
Read this post on TravelFeed.io for the best experience
---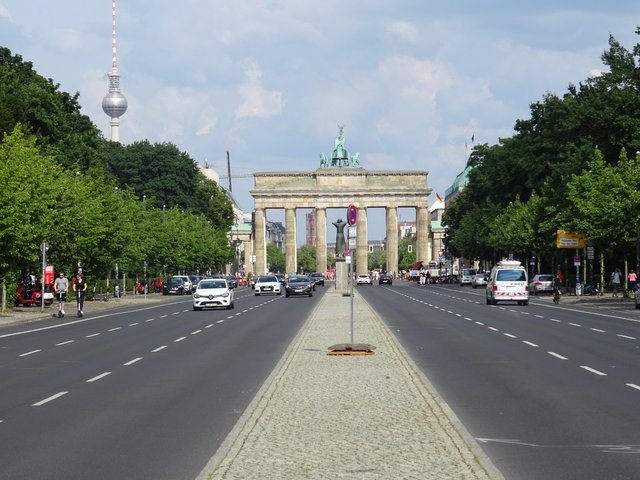 ---
Finally I managed to get back to EuroVelo 7 this summer after 3 years of absence and now that I have that good energy and inspiration I'm ready to share it with you here. My plan was to continue with EuroVelo 7 from where I left off back in 2018 and ride north from Berlin to Copenhagen for about 700 km.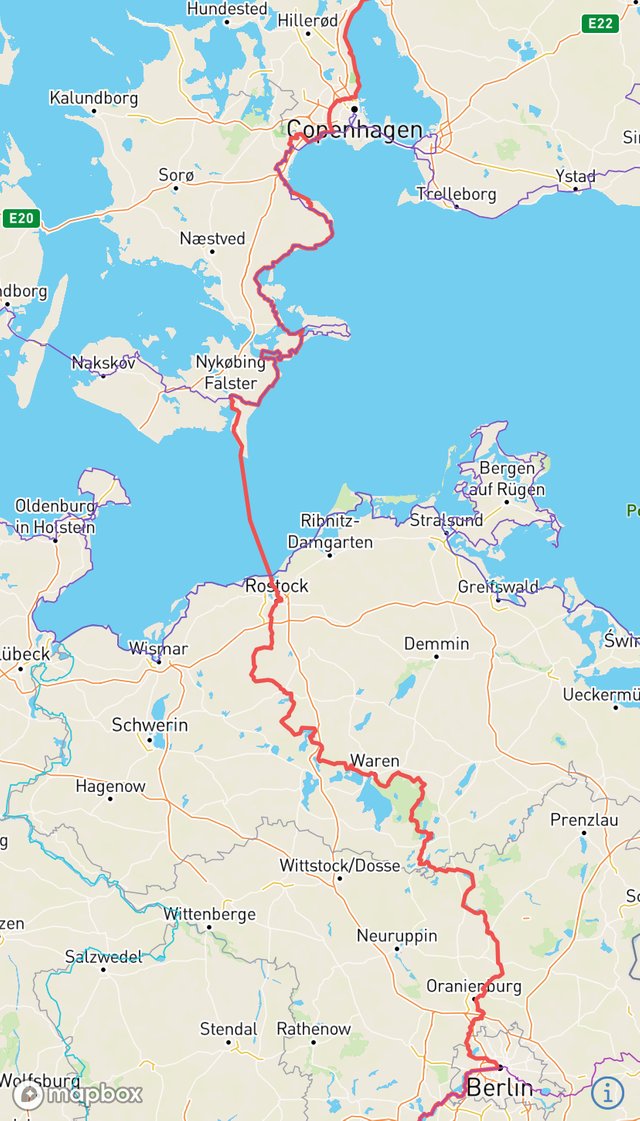 "The plan"
As you may know I am from Romania so the first step for me was to get by plane to Berlin. Luckily there is a direct Ryanair flight from Bucharest to Berlin and if you plan long enough in advance you'll probably buy the ticket for a really good price. Also don't forget to get vaccinated and have your EU Covid certificate ready for a smooth travel experience these days. I was really hopping for Germany to reopen for travel this summer and all the planets in my life to align so I can go bike touring once again in one of the most bike friendly countries in the world.
I packed light, only the essentials, my tent and sleeping bag included for a two weeks trip which eventually turned out to be 10 days of camping and 4 days in hotels.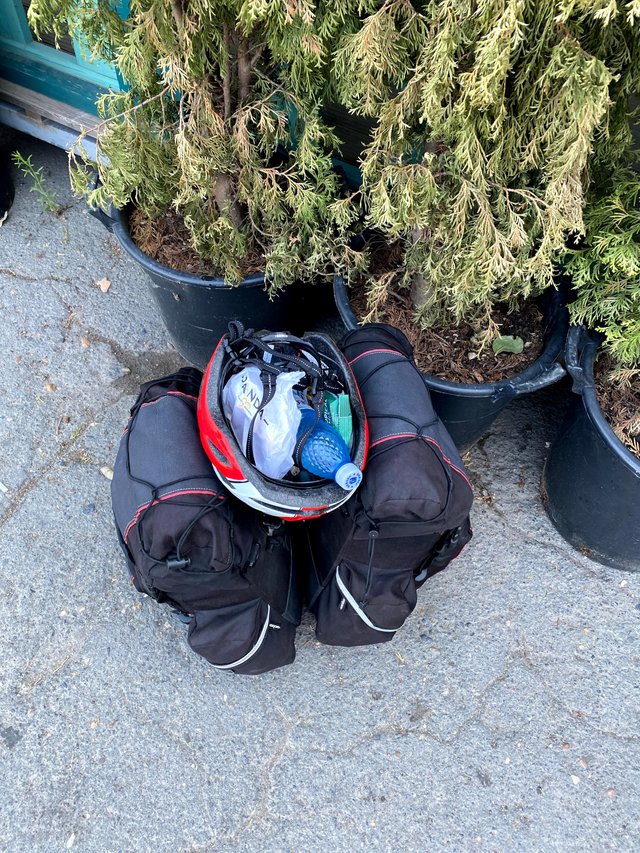 Don't need more than this for a 2 weeks bike tour in western EU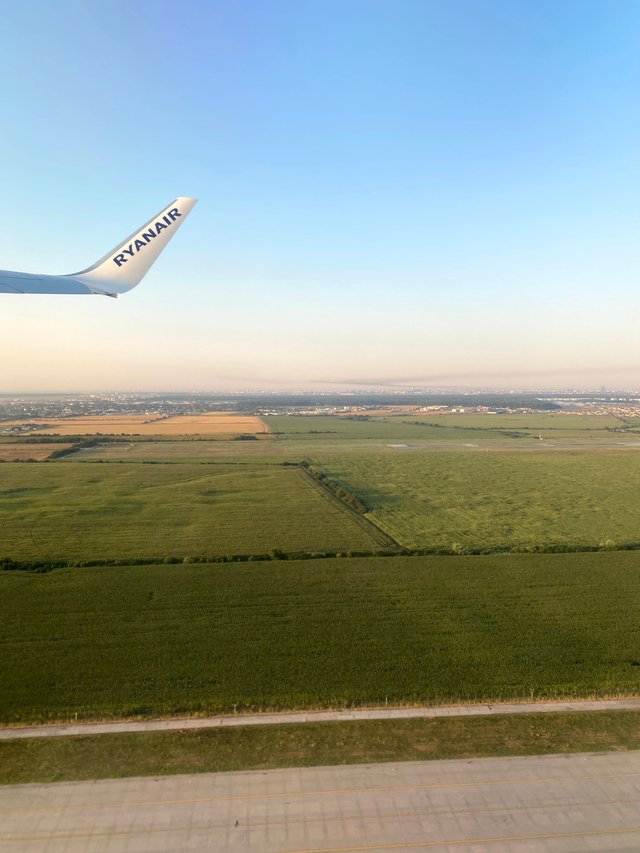 Goodbye Bucharest!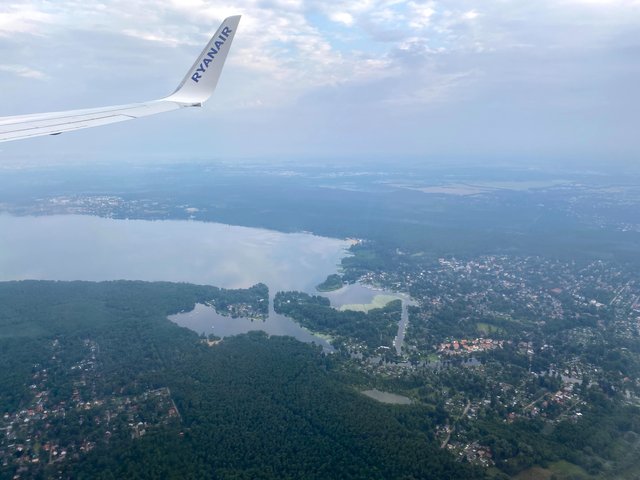 Hello Berlin!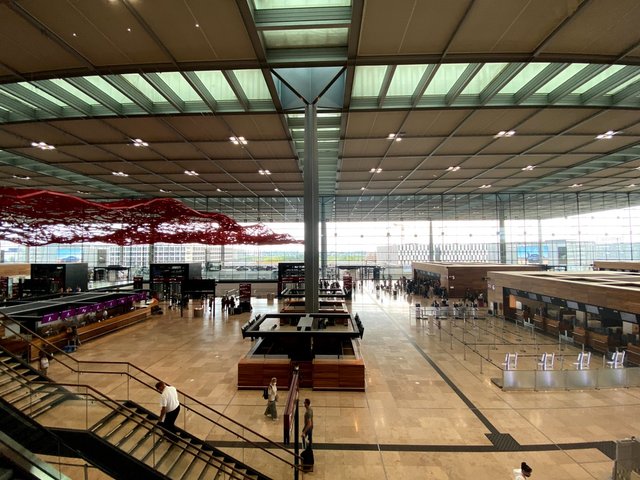 Berlin Brandenburg Airport 3rd busiest in Germany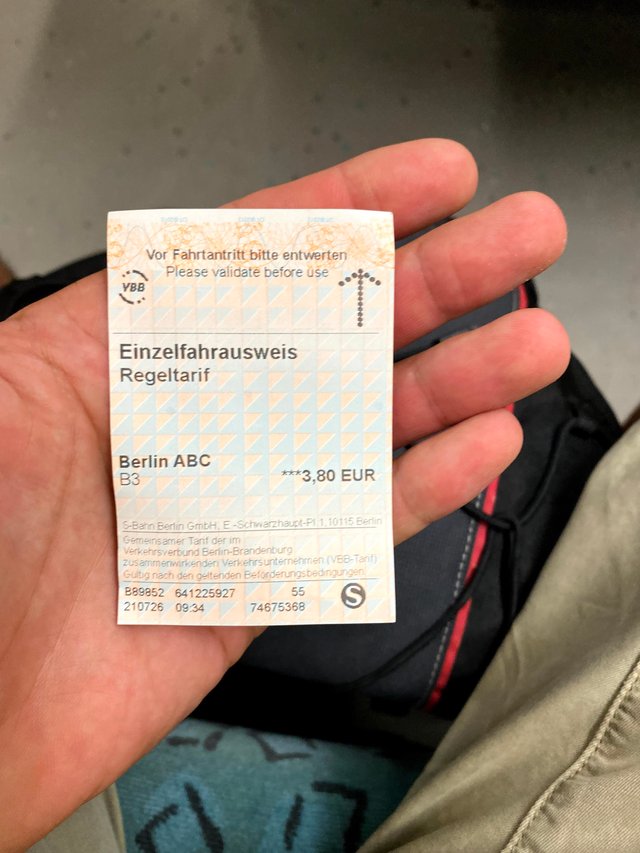 Train ticket from the airport to downtown Berlin
May be you are wondering by now where is my bike? Couple of years ago I discovered that is more convenient to rent a bike for short trips like this instead of bringing on my bike half way across Europe and also cheaper as well.
But before renting the bike I thought it will be wise not starting the trip on an empty stomach.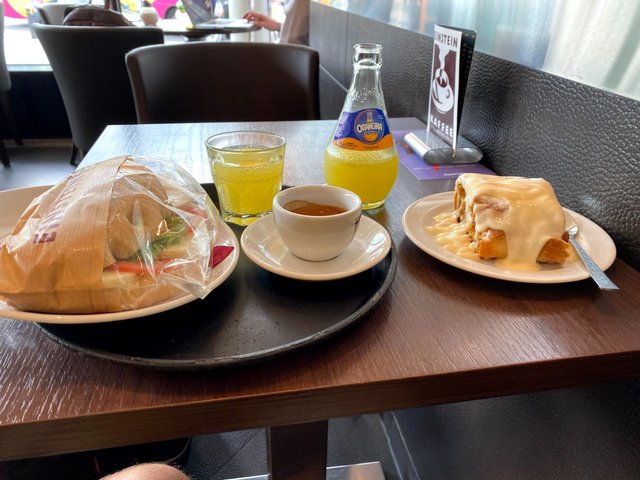 Spoiled myself with an apple strudel for breakfast
So I previously booked a bike from Bike Rent & Bike Tours Berlin Europa Center, for about 10 EUR/day (+4 days rent price). The bike was very good quality and almost new, made in Germany by Kalkhoff and I had no issues with it during my two weeks tour. They come with a serious chain bike lock from Abus included in the price and a basket if you need it for a short one day city exploration. If you plan to go on a longer tour around Berlin and beyond you can also rent a quality Ortileb hadlebar bag and rear panniers from them. In conclusion I think they offer a good service for a fair price and I can only recommend them. This was the second time I've rented from them, you can check this post I've written back in 2018 when I took a bike for one week and went south from Berlin to Dresden.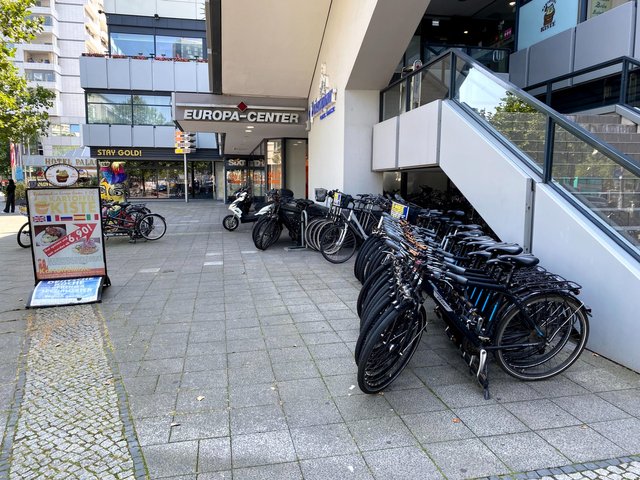 Bike Rent & Bike Tours Berlin Europa Center
I'm ready! Waited 3 years for this moment.
As for navigation, this time around I've used a new app I've found this summer called EuroCycle where you can find all the EuroVelo routes nicely presented relative to your location but only available for iOS.
So now we have a bike and a route to follow, the weather is good, the only question remains: are you ready to discover EuroVelo 7 together? Let's ride north!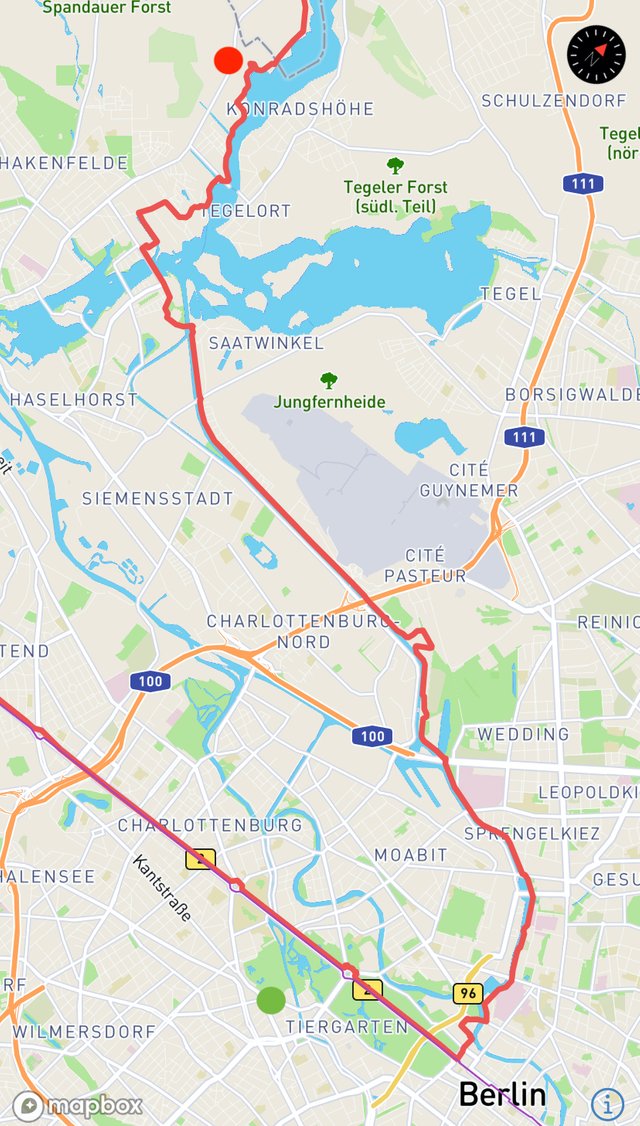 Day 1 map
Here are some landmarks along the route today but I recommend you spend couple of days in Berlin alone to really discover it, it's a vibrant cultural city with a fascinating history.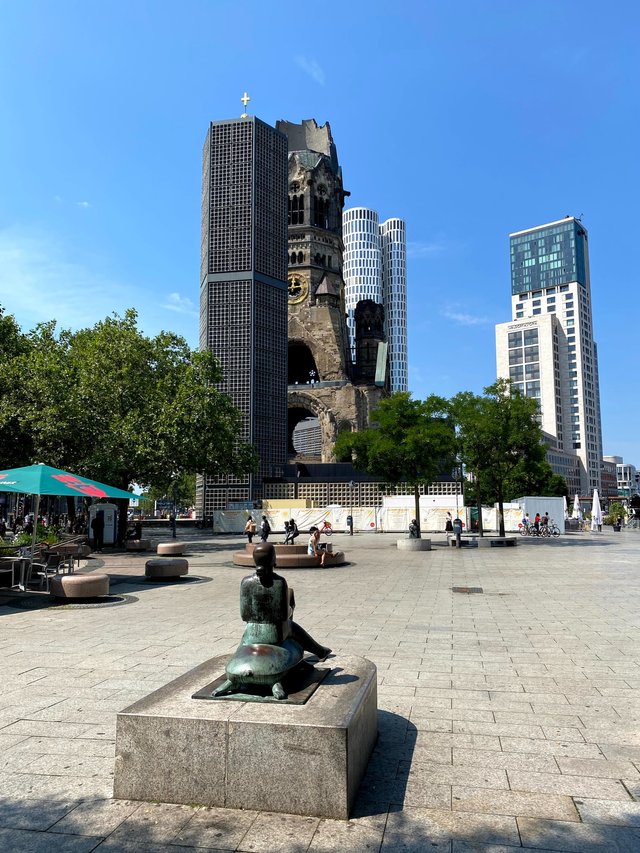 Breitscheidplatz public square and the Kaiser Wilhelm Memorial Church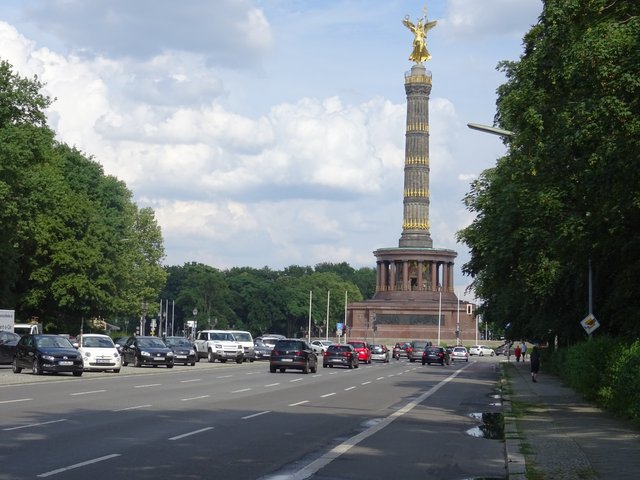 Victory Column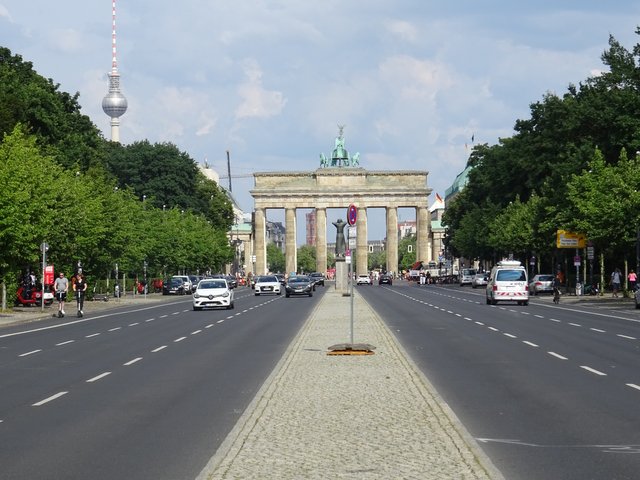 The Brandenburg Gate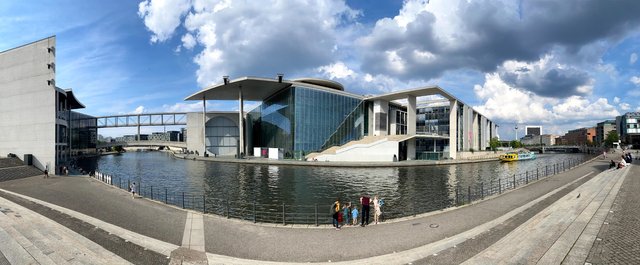 White Crosses memorial park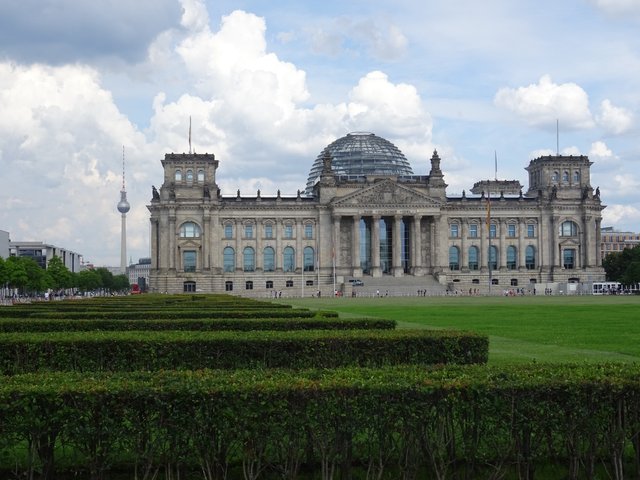 Reichstag building - The German parliament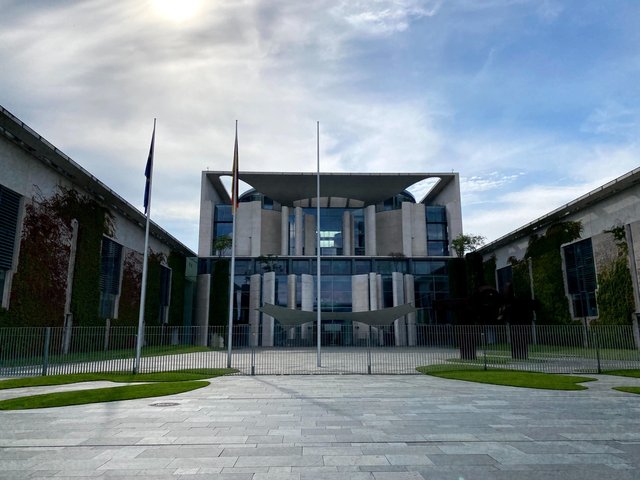 German Chancellery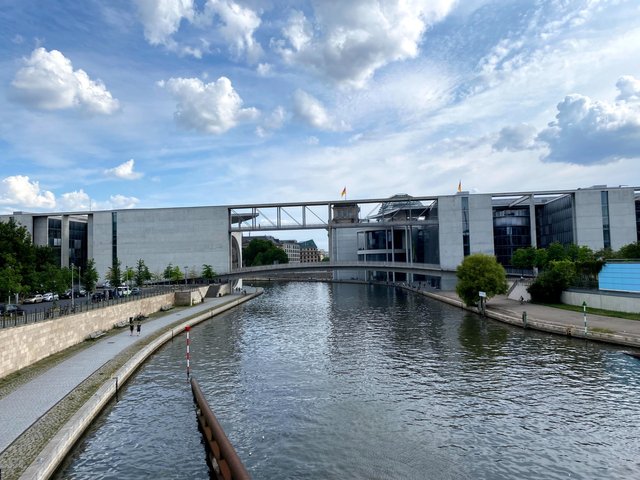 River Spree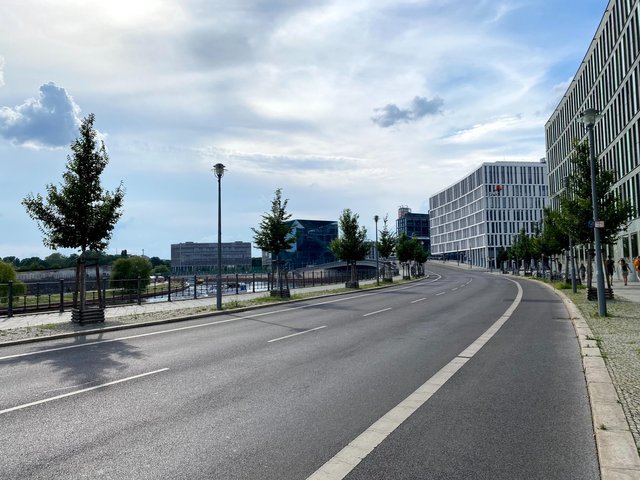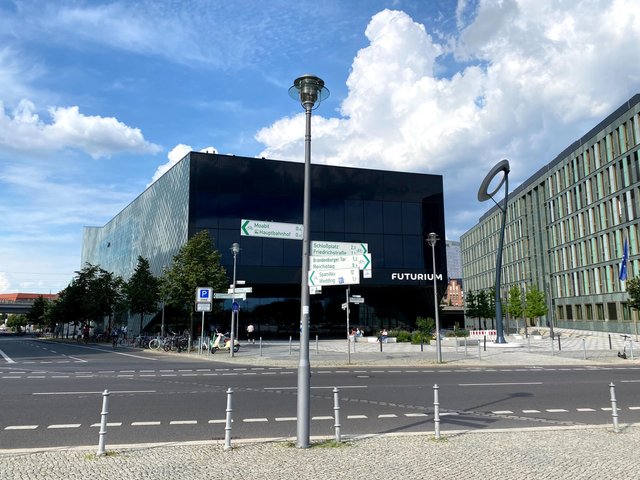 Futurium museum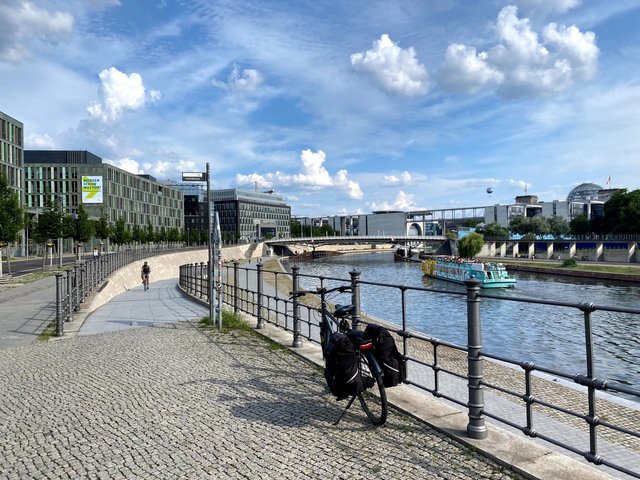 Time to leave downtown Berlin for the countryside where most of the bike touring fun is. 
Here is a good quote for you to think about today:
The whole point of being alive is to have fun.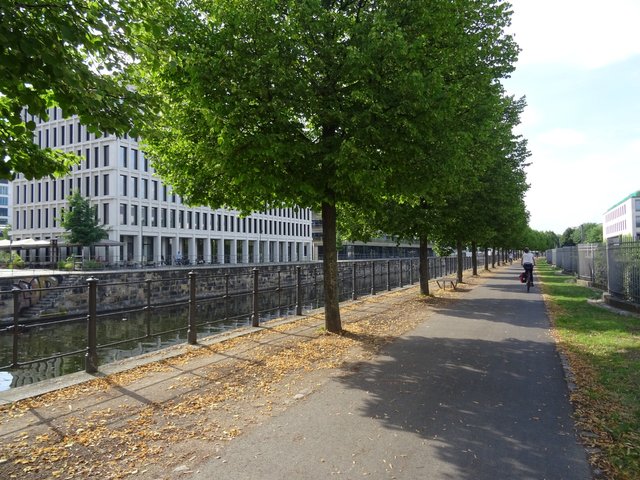 Let's enjoy some music as we cycle along the Berlin-Spandau Ship Canal this afternoon.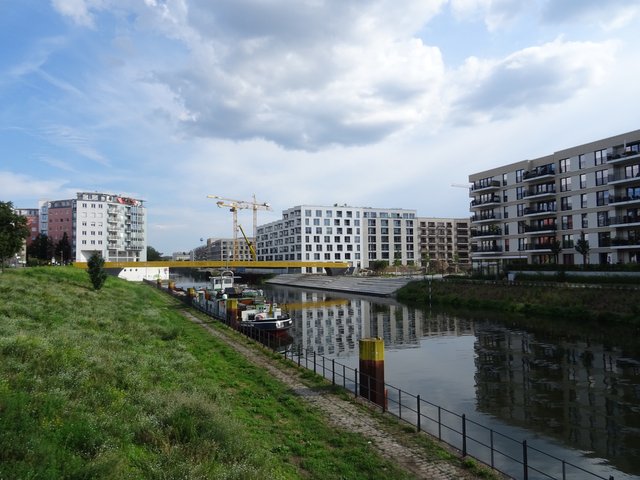 The capital is growing with a lot of new flats being built everywhere.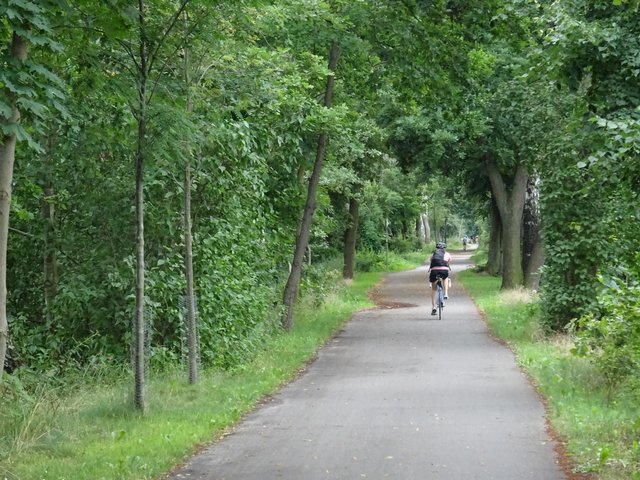 No traffic, just bikes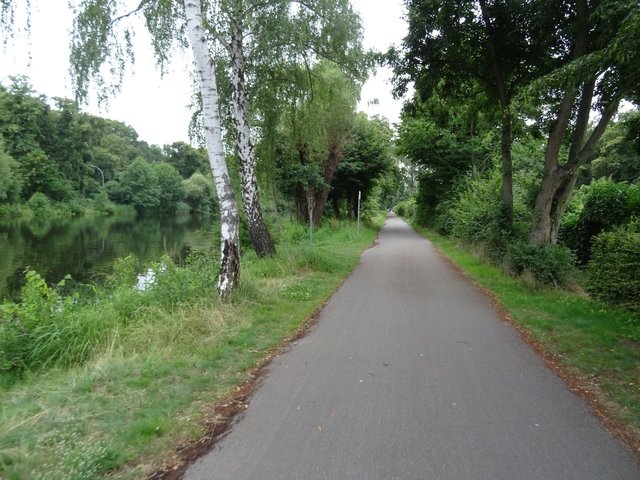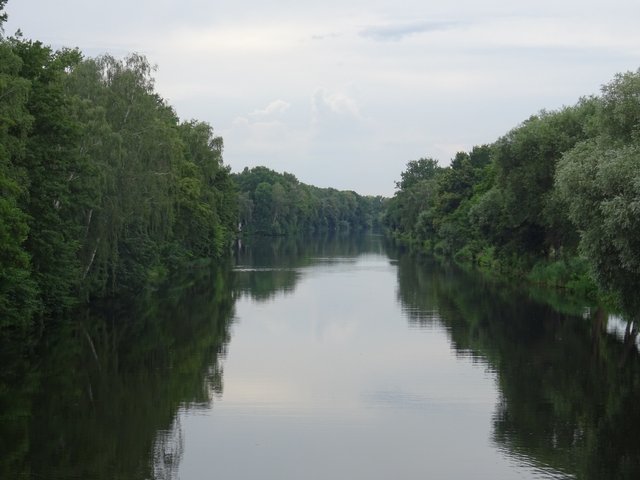 Berlin-Spandau Ship Canal
This canal was built between 1848-1859 and links the River Havel north of Spandau to the River Spree in Berlin and provides a more direct route to the Oder-Havel Canal for boats.
I can't help but notice that this combination of bike path along a waterway is a winning formula, very pleasant to ride on which make it good for tourism and also for locals, I've seen many Berliners doing their routine sports here.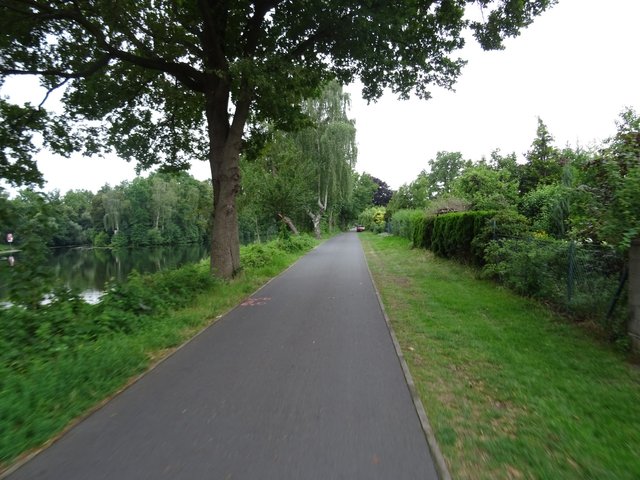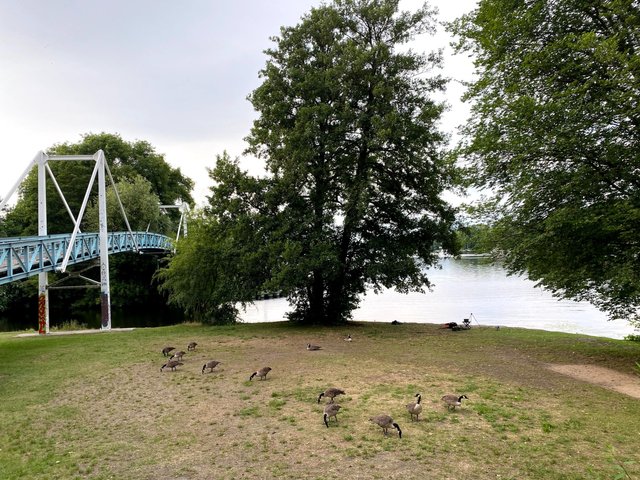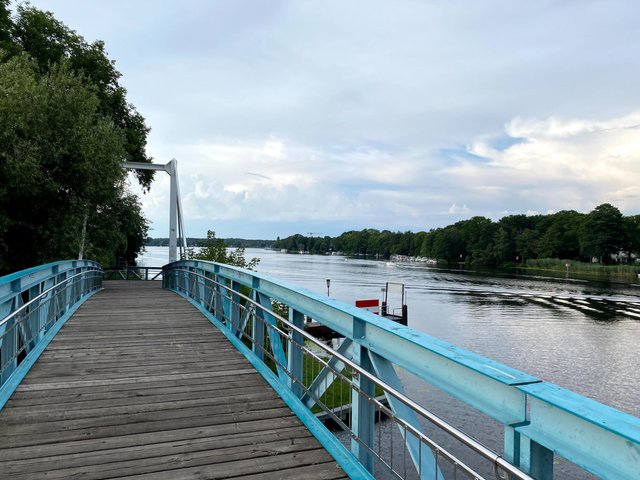 River Havel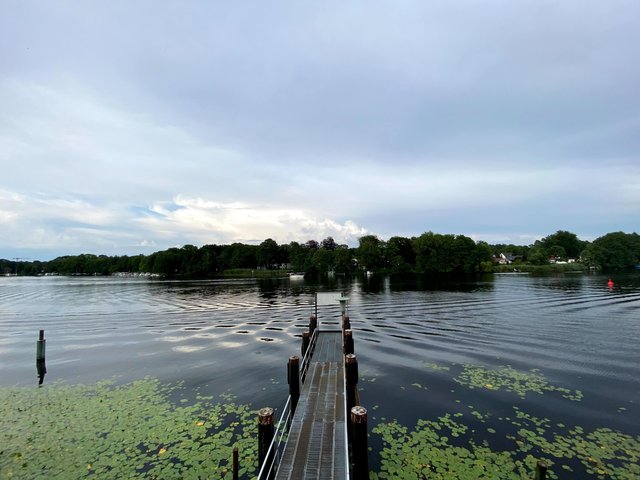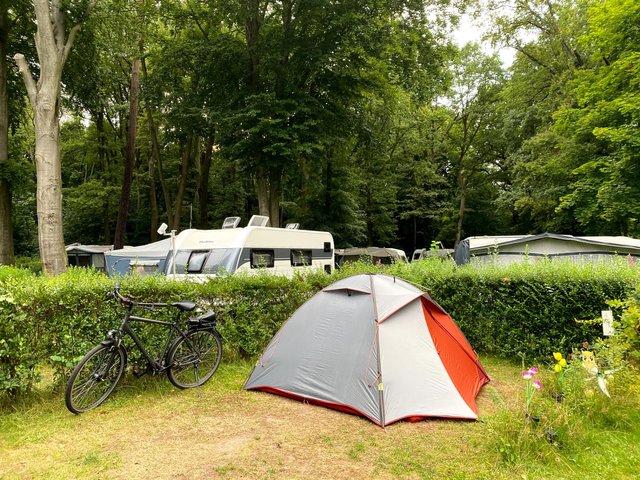 My home for tonight for about 15 EUR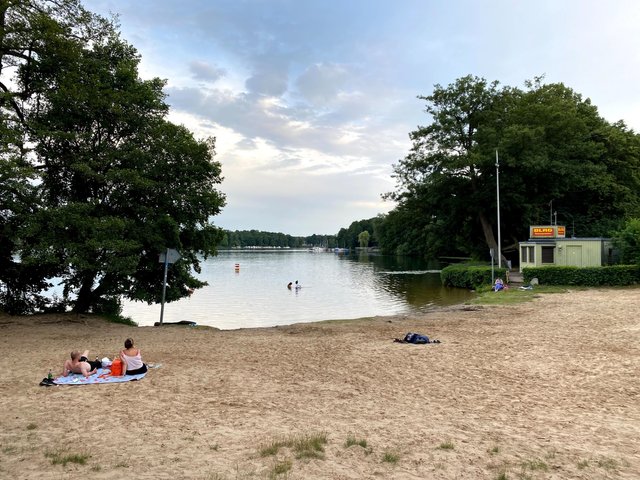 Welcome to my backyard, please enjoy, it's free!
The Havel river looks very clean and the bottom is sandy which makes it ideal for swimming in the summer time.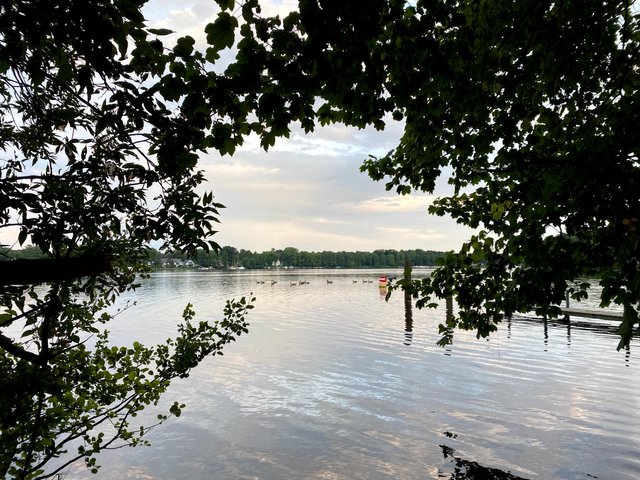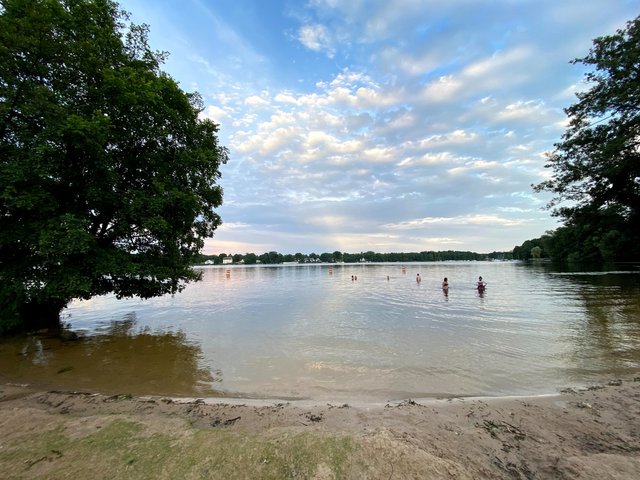 Yes, of course I had a swim in the river before dinner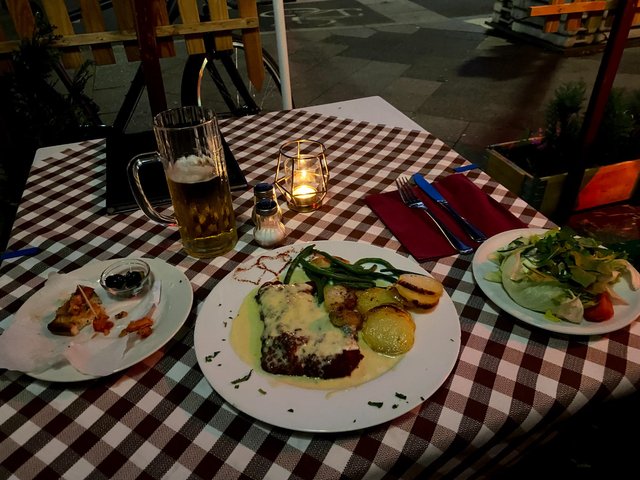 I'll have schnitzel and beer please!
Hope you enjoyed our trip so far, see you soon for our second day of bike touring along the beautiful Havel river.
Until next time,
©Discover EuroVelo
---
All photos were taken with my iPhone 11.
EuroVelo, the European Cycle Route Network are registered marks of ECF asbl.
I have no affiliation with EuroVelo or other organisations mentioned here, I am just a traveller sharing his views and opinions.
---
View this post on TravelFeed for the best experience.