Monschau - A historic old'n'nice looking city
Read this post on TravelFeed.io for the best experience
---
Image galleries are not supported by your current frontend. View this post on TravelFeed.io for the full experience.
An old city close to Aachen and so much to see and to visit.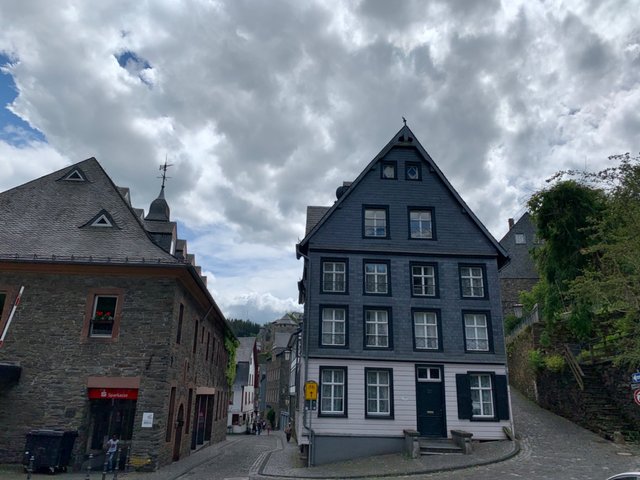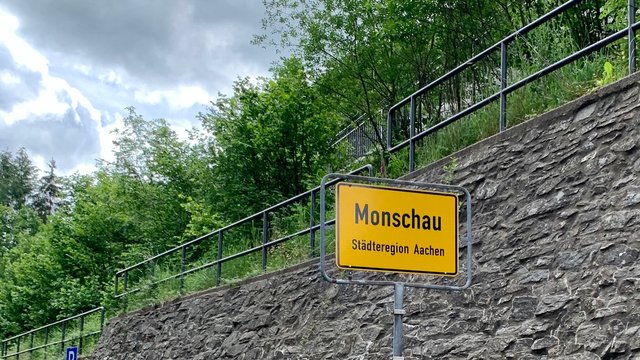 Facts about Monschau
Vibrant activities within ancient walls, a medieval townscape with idyllic half-timbered houses, narrow streets and cobblestones.
Monschau is the cultural centre of an entire region and one of the most popular holiday and excursion destinations in the Eifel.
More than 350 kilometres of signposted trails to the right and the left of the Eifelsteig will lead you through paths of adventure, e.g., along the imposing beech hedges, to the blooming narcissi meadows and up through the Hohe Venn (High Fens), a raised bog that is absolutely unique in its kind within Europe. Hike in the Eifel National Park on the Wildnis Trail or at the side of a ranger. Would you prefer to ride a bicycle or quite comfortably with an eBike? Meander pleasantly on the new Vennbahn Cycle Route or through the Rur Riverbanks Cycle Route and the Eifel-Höhen Route that both pass through the middle of the Monschau Old Town.
Text taken from https://www.monschau.de/en/experience/sport-and-leisure/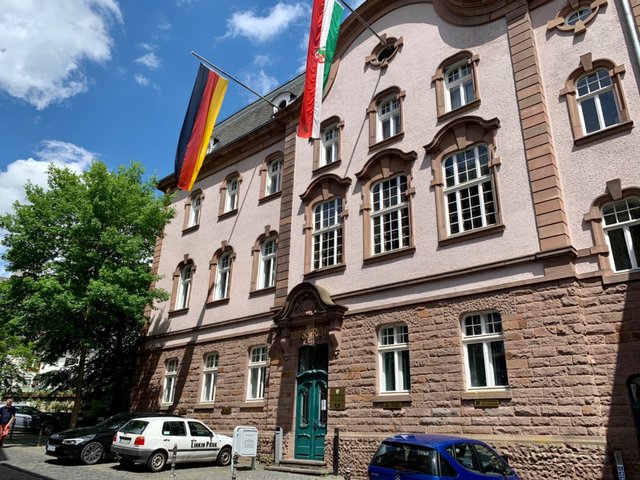 There are as well people with a good taste of music living in Monschau - have a look to the white car.
The city hall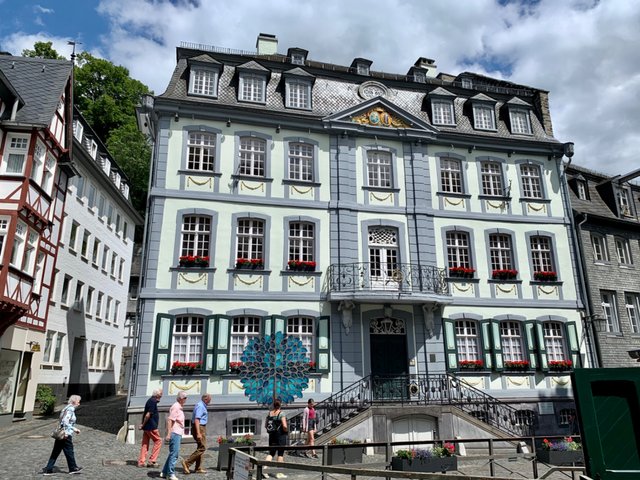 The mariage tree
At this tree you see the names of a lot couples who got married here in Monschau.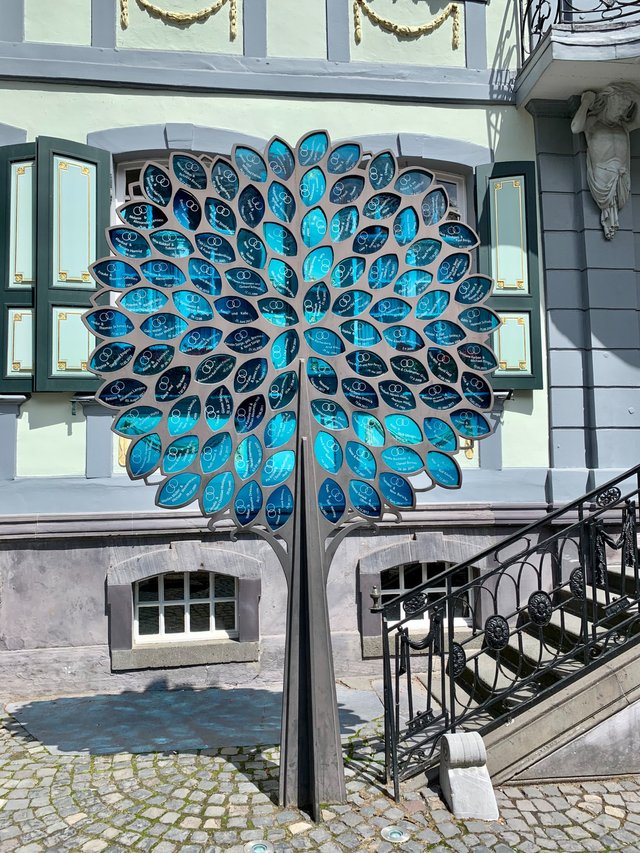 ---
A visit to Monschau is always a pleasant trip. 
---
A lot tourists
Today we saw and heard a lot tourist from Italy around us. With the sun and some ice cream it was even more a holiday feeling.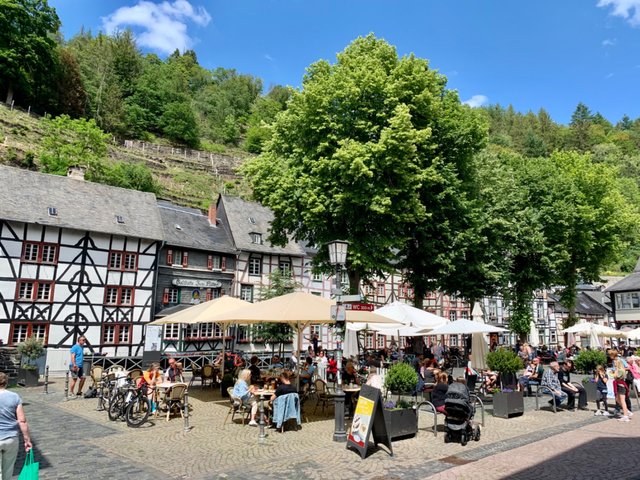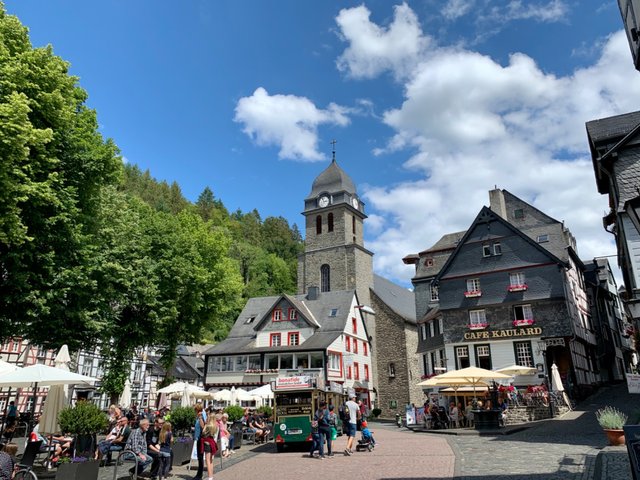 ---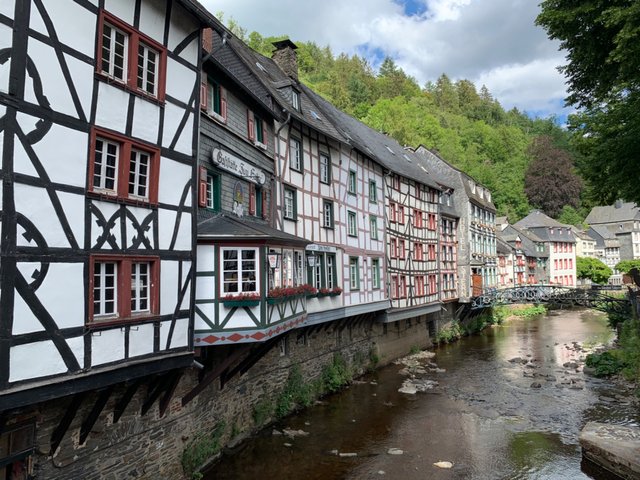 More old houses at the river 
The whole city feels like a tomewarp into 1950 or even further back.
A walk between all this old houses end normally with some food and something to drink - luckily we found that bar with the Leffe sign.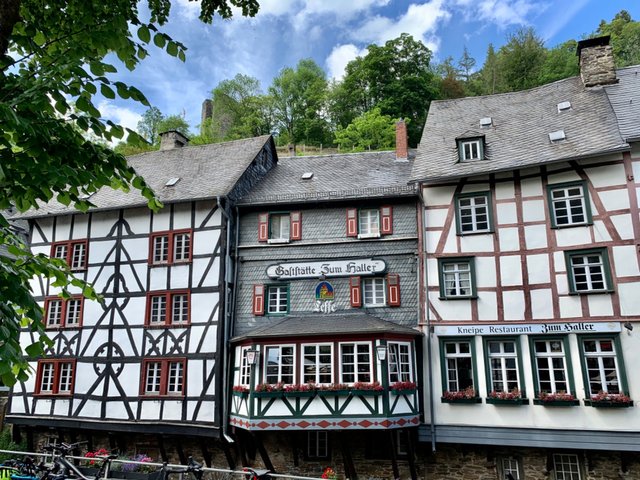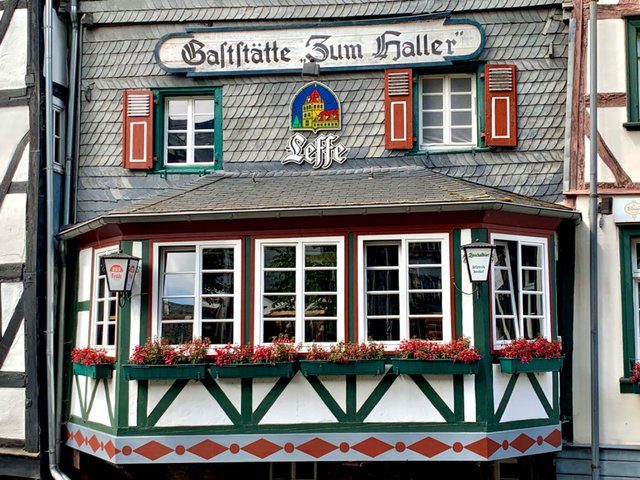 ---
A Leffe for @detlev, the tourist
You know what happens whenever I see such sign calling for a delicious Belgium beer. I have to go and support the local business.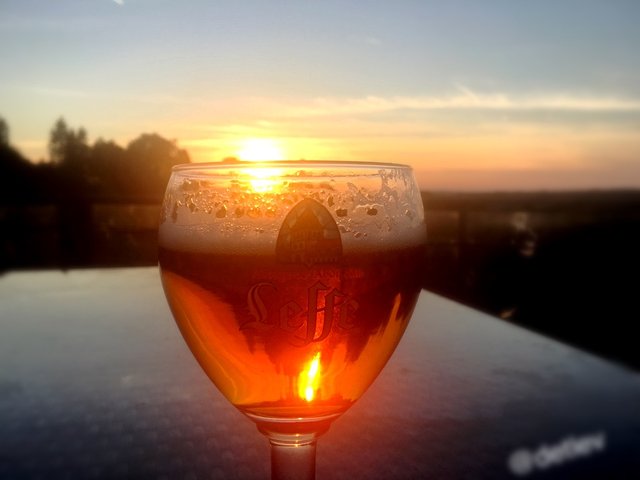 ---
View this post on TravelFeed for the best experience.