GOING TO VIANEN ~ A Old Town with more than 190 national monuments, Vianen is a historical must!
Read this post on TravelFeed.io for the best experience
---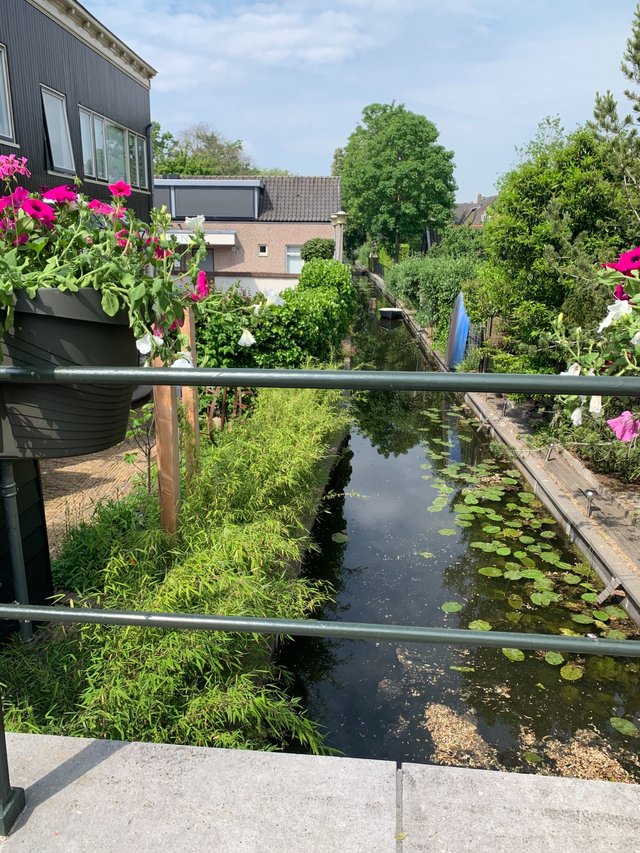 ---

* photos are all mine taken with a canon 600 and phone
I went to Vianen yesterday, Vianen Vijfhereenland is the new city where my sister from another mister went to 6 months ago. A move I had not seen coming. All during the pandemic because they as a family had to move for work. And in these times a job is the most important, so this was inevetable. It was a sad move because we did alot together and the boys are friends from kindergarden. We spend so many holidays and weekends together that it took a while to adjust. In this the pandemic for us it was also not yet possible to visit and when we did set a date the lockdown occured and the scond time, she is a teacher, she was in exposed to the virus. So three times is a charm, and I went to visit.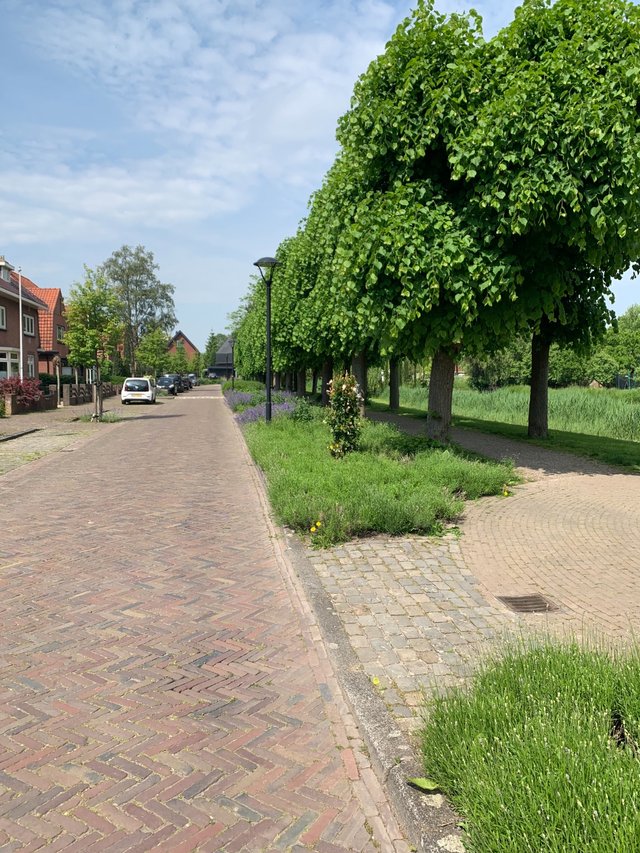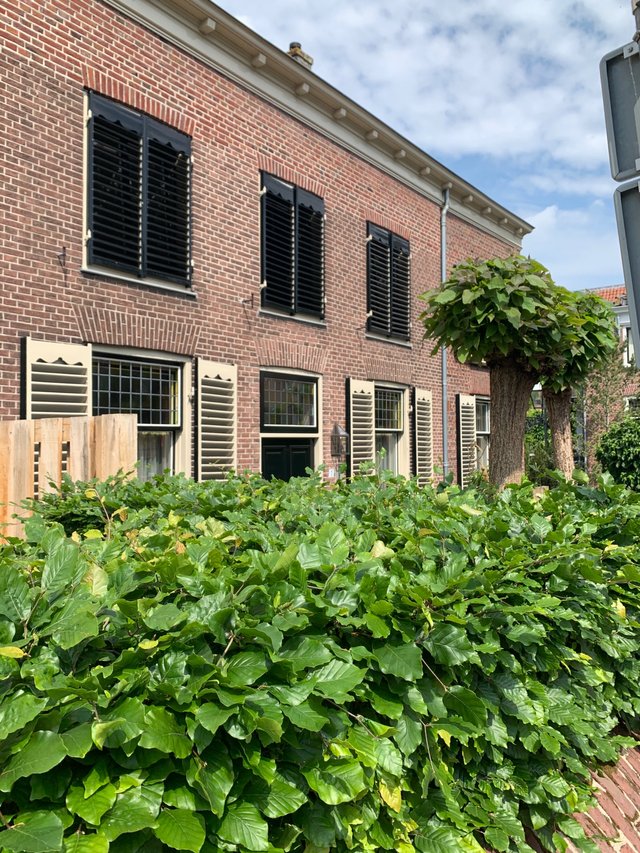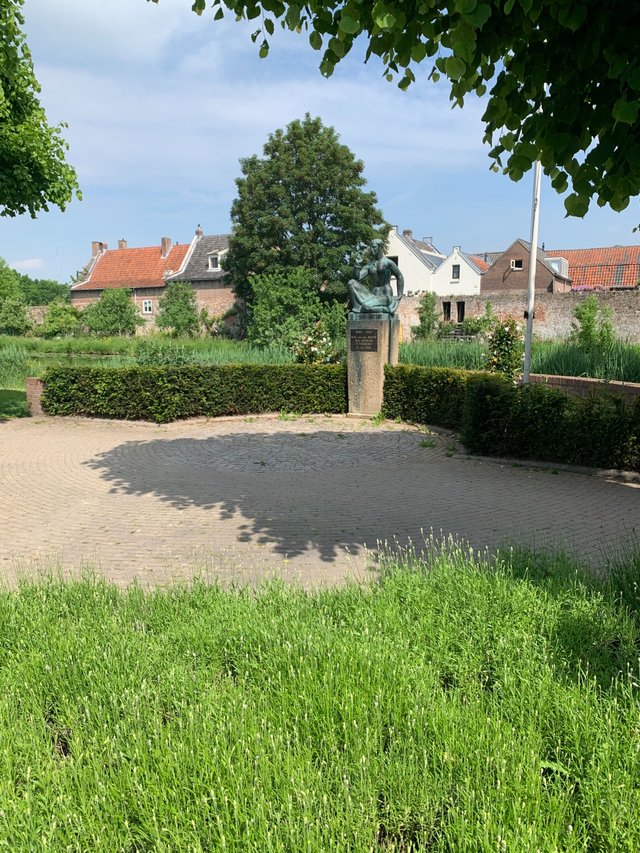 Vianen and Vijfheerenlanden, as its officially called was my destination for a whole day. And being with my "sis" was the best. I missed this so bad and NO video calls, telephone calls and apps are by far not as nice!

With more than 190 national monuments, Vianen is a historic fortified city. Its history can be felt on every street corner. The city is surrounded by water and greenery. And in comaprisan with Rotterdam its perfectly quiet. Its like a painting, the houses were so nice and I loved that the weather was great aswell. The sun makes all things so much nicer. The old city has many wonderful walking and cycling routes in a special polder landscape. Also we enjoyed the cozy terraces on the Voorstraat, also the street were we reserved a place at a terrace at a place to have lucnch. We sat there in the sun for lunch after a great city stroll. We did not have time to discover everything in one day, but the fact Holland is opening up again we will plan gossip-girl-dates every two or three weeks. And during the summer holidays the kids can play in the massive garden she has. Looking forward to all of that already.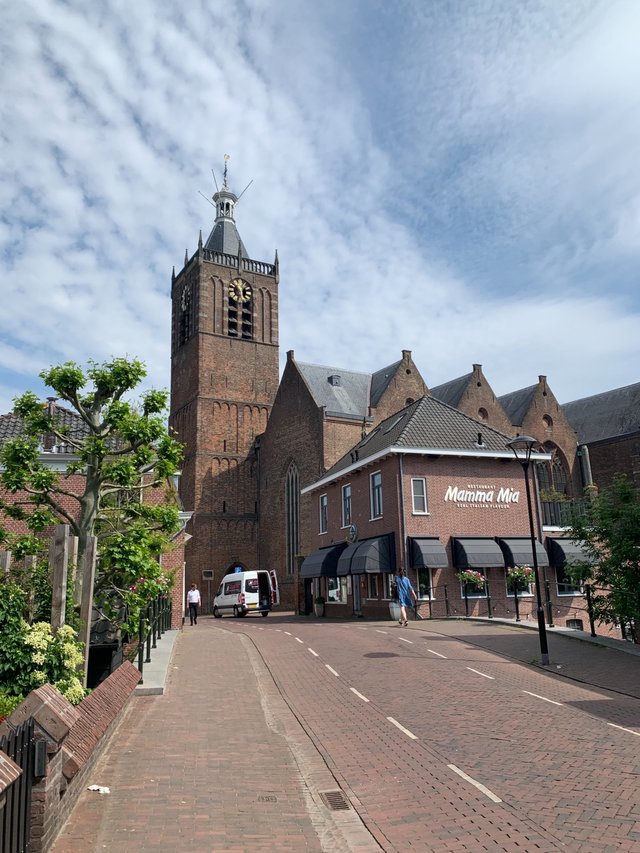 The Lekpoort and City Hall, are the ones we stood still at. Its so nice that old meets new and new blends in with old so well in this city.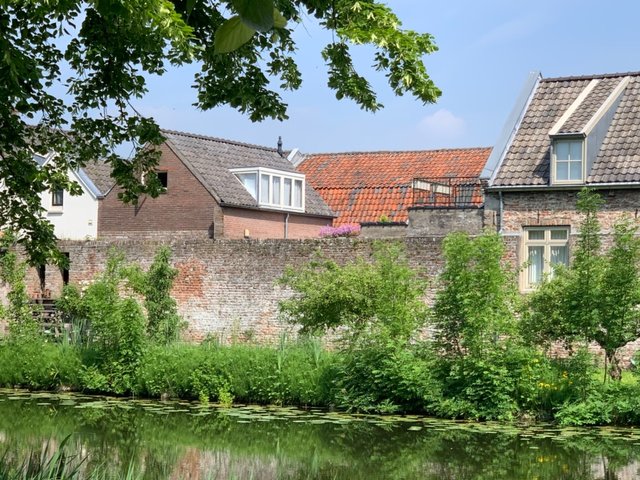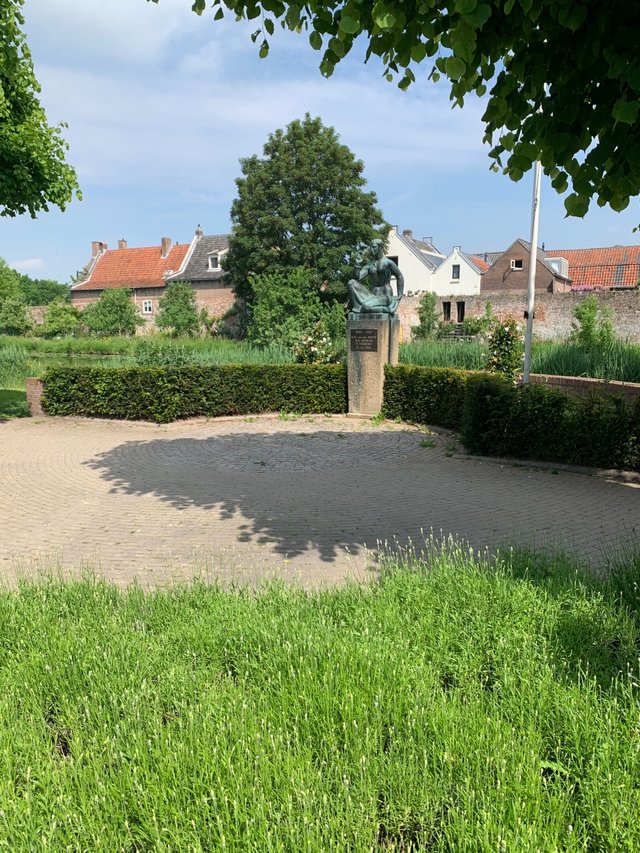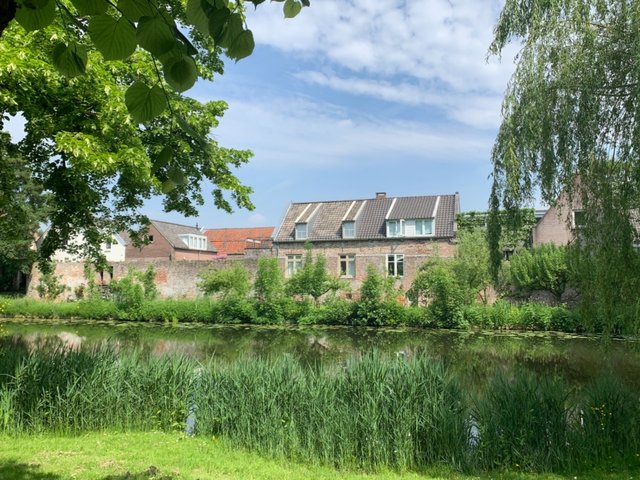 Here you see the old wall of the city integrated in the newly build houses from the 80ties. Large parts of the medieval defenses can still be seen all around the city center of Vianen: the city moat, the city walls and the Lekpoort. The Lekpoort dates from the 15th century. The tower originally housed a prison. some houses have the old city wall incorperated in their newly build house so old is new again. Fun factor is that we all see that the old is still there and the nolstagia is great to live in, and that we all as outsiders take pictures was no problem.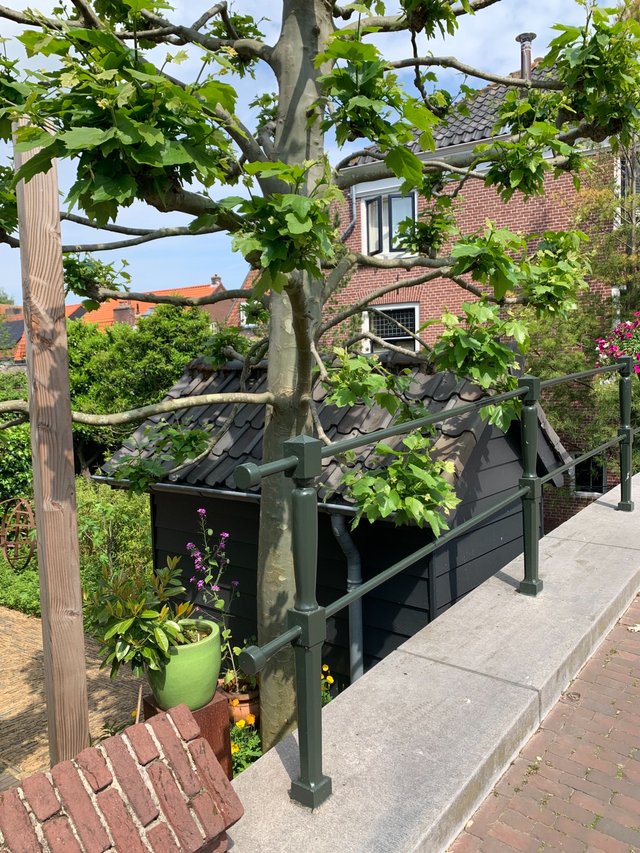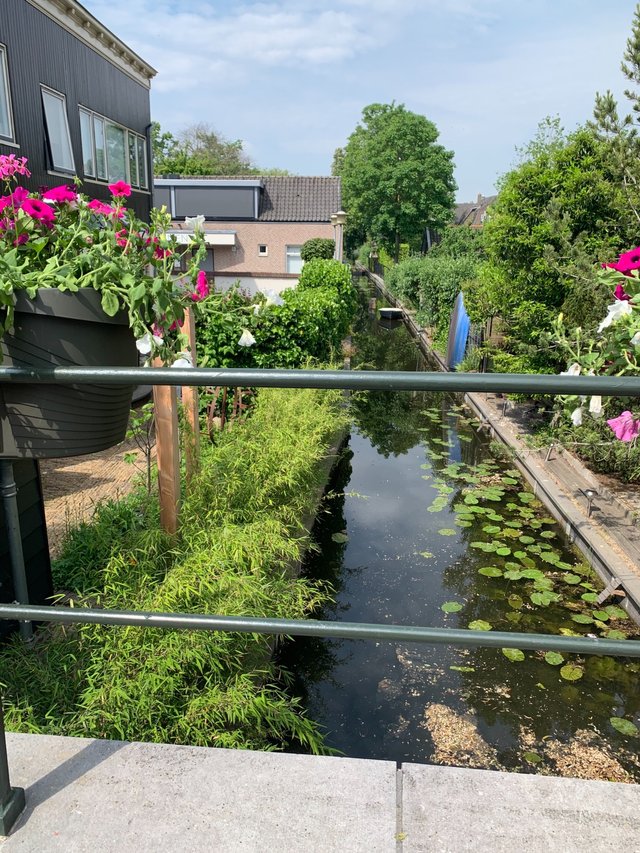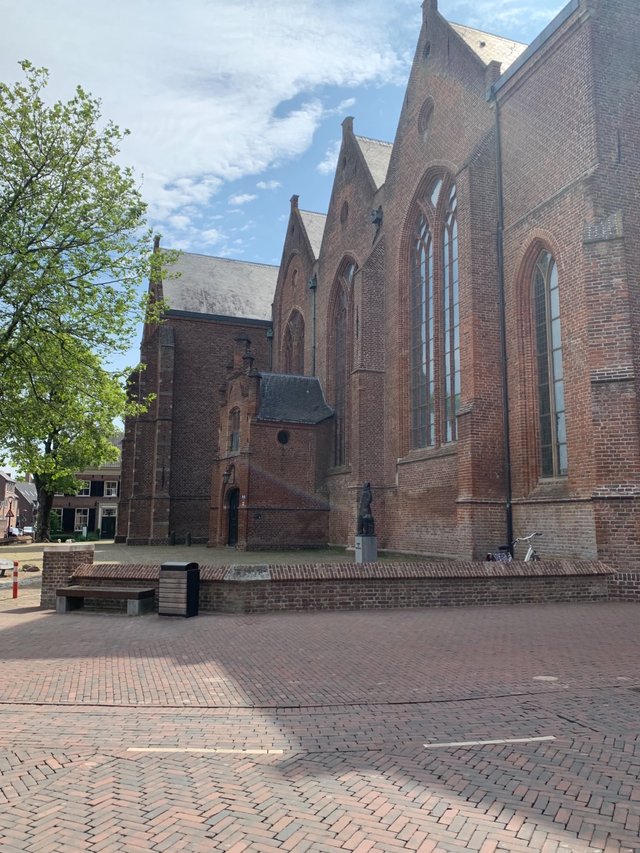 The Town Hall of Vianen was built in 1425. I read on the sign that the back part used to be the chapel of the guest house. The Great Church and Brederode funerary monument, are very busy visited places of this town.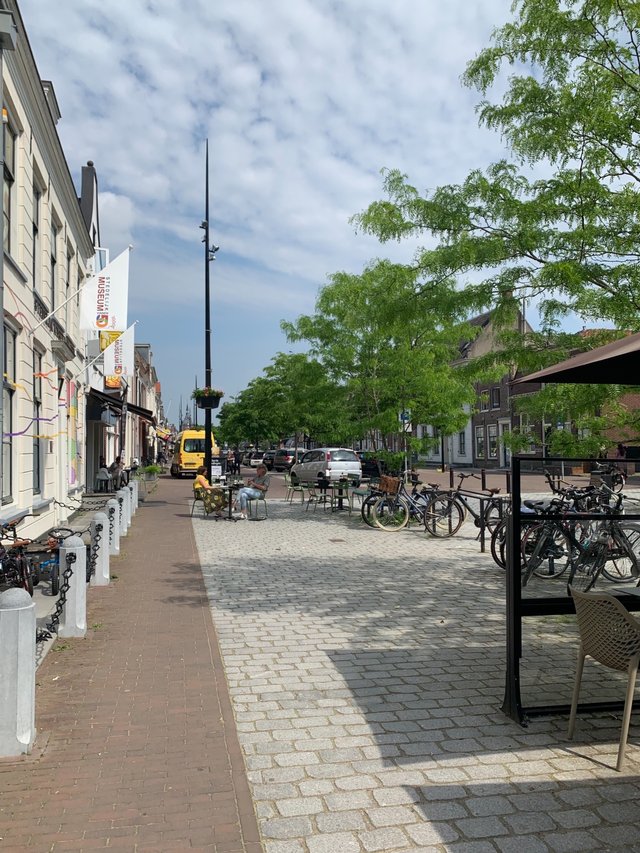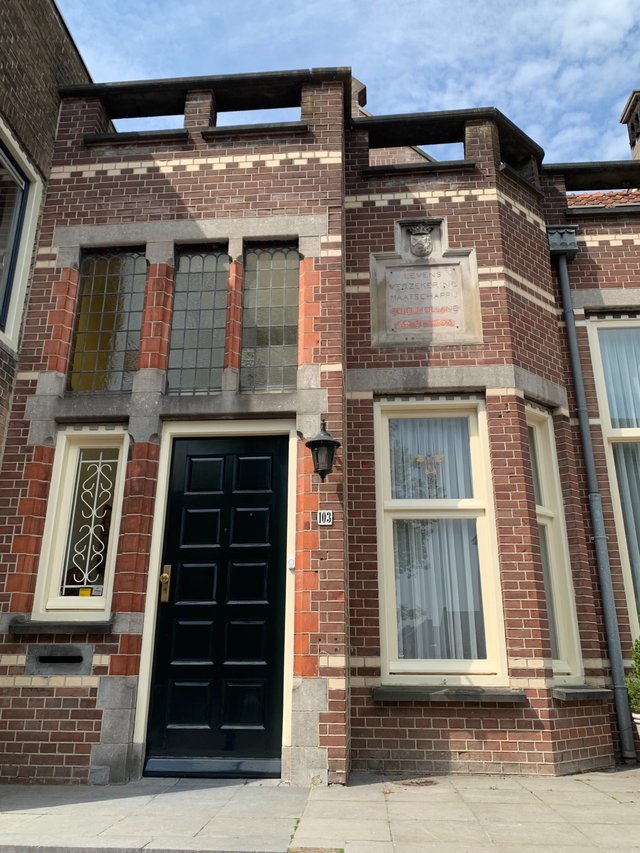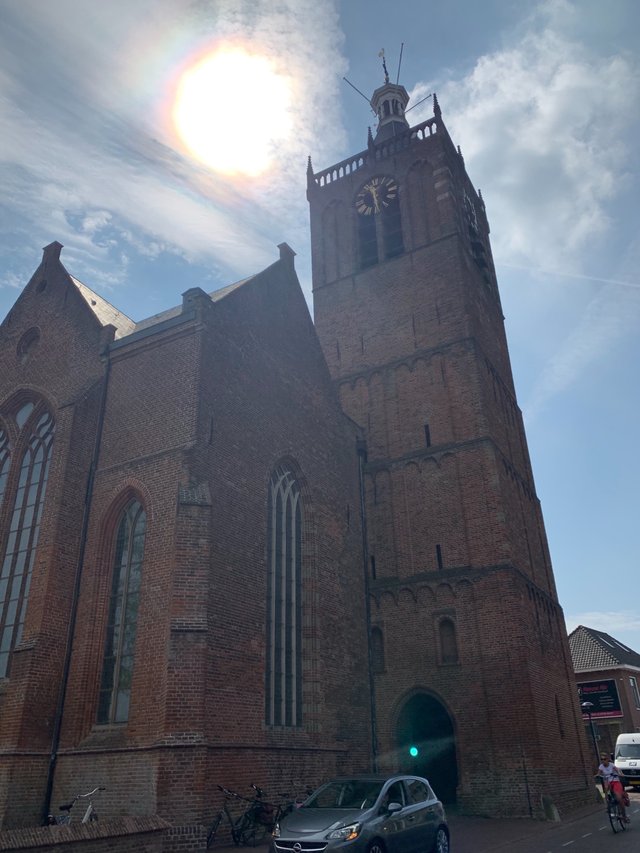 The Grote Kerk was built by the Van Brederode family. It was intended as a building for worship and to display the greatness of their power. The church is now a national monument. Inside you will find one of the most beautiful and certainly most special tombs in the Netherlands: the tomb of Reinoud III van Brederode and his wife Philippote van der Marck. This funerary monument is from about 1540. Unfortunately we could not yet go inside the new rules will be effective from today ( Saturday while I am writing the]is blog ) but next time I want to go inside and as usual also light a candal to my angels.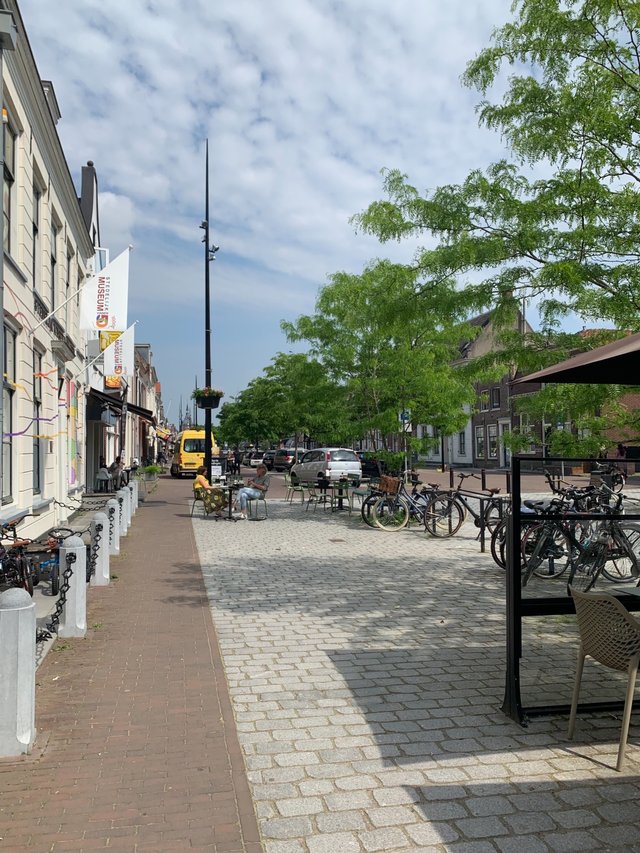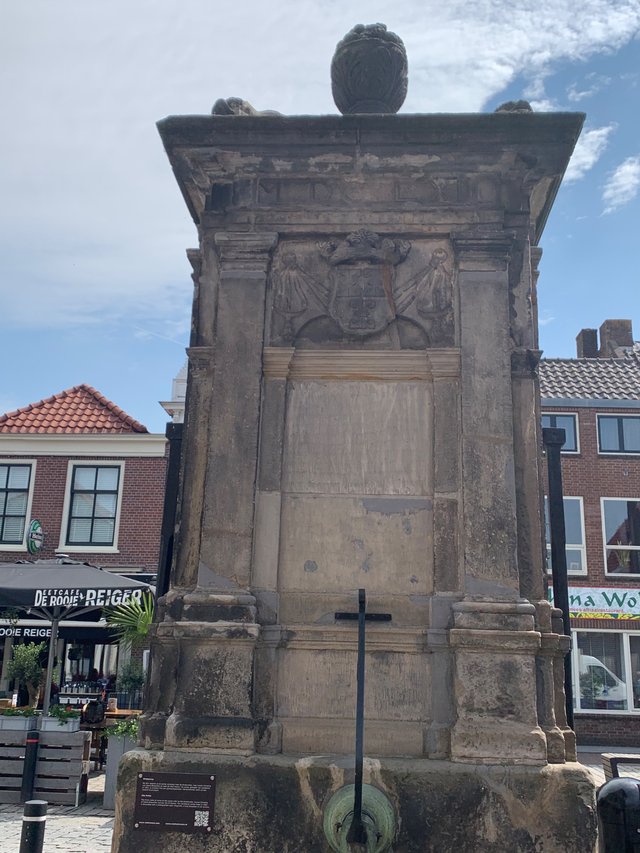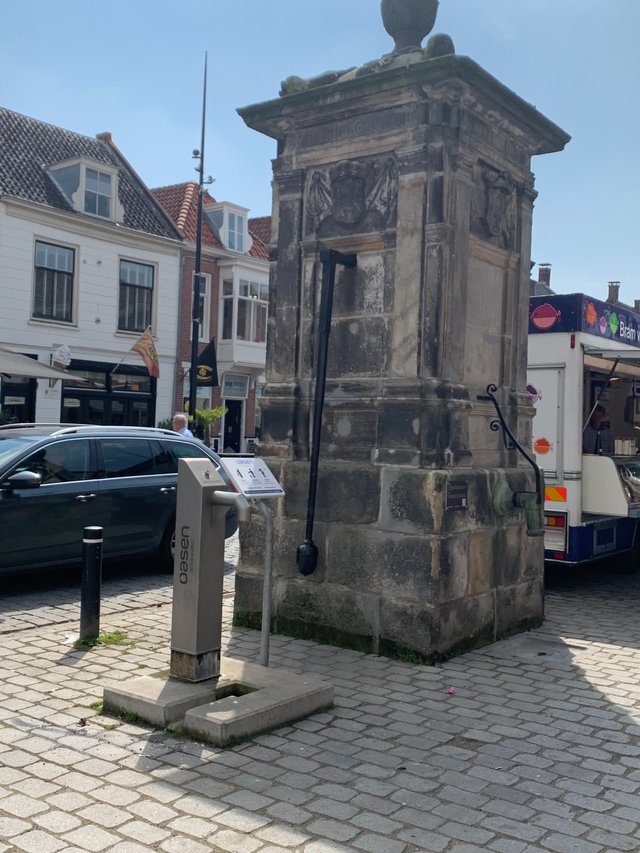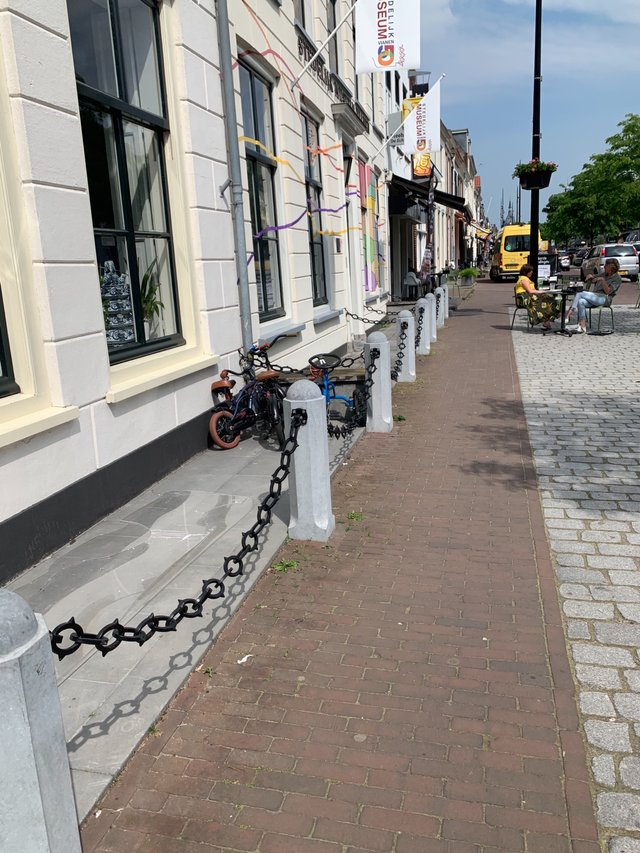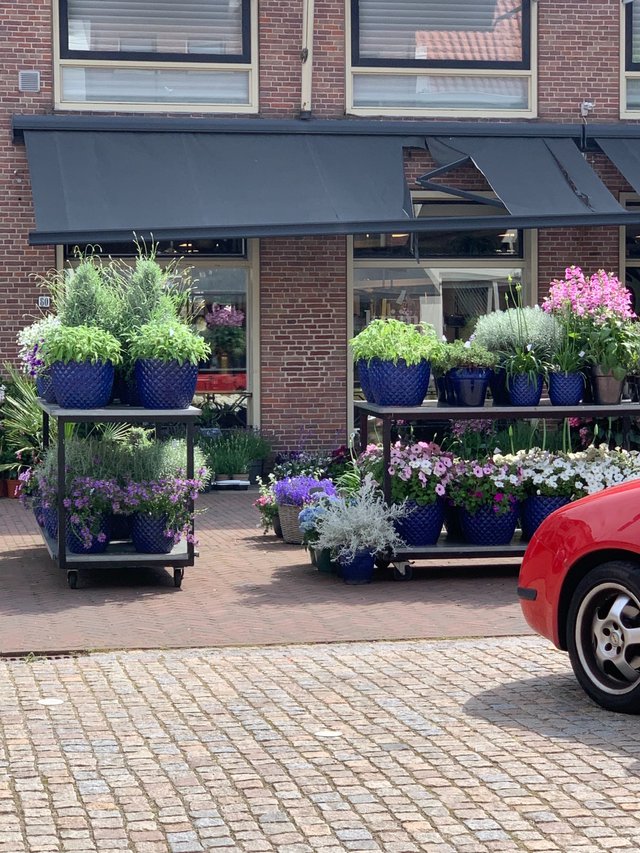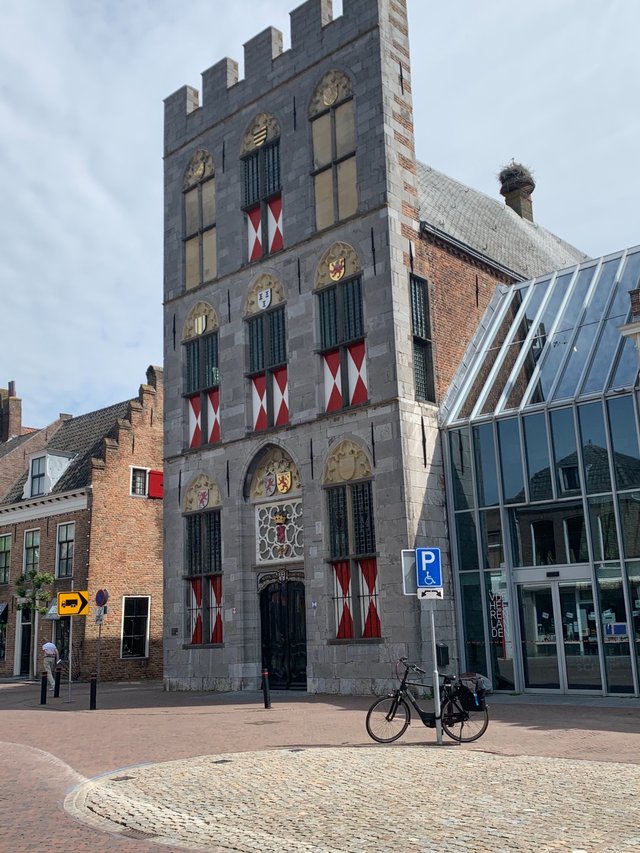 Future World Heritage in the 'backyard of Vianen' yes we have another place in Holland where UNESCO has decided to put US on the nomination list.  The New Dutch Waterline is the largest national monument in the Netherlands. It consists of 45 fortresses, 2 castles and 6 fortresses and has been nominated to be included in the UNESCO World Heritage List. Vianen is part of the New Dutch Waterline. The Dutch waterline is a place we dutch are proud about and what we do well. Watermanagement and the battle a against the water and the power of the water.  Logical because of the strategic location on the Lek. The lek also runs near us in Rotterdam, and divides into the Maas. You will still find the gun emplacement Battery on the southern Lekdijk, a part of the Diefdijklinie and the impressive tower fortress Everdingen. Again not seen that in person but all information is available on the QR signs in the city.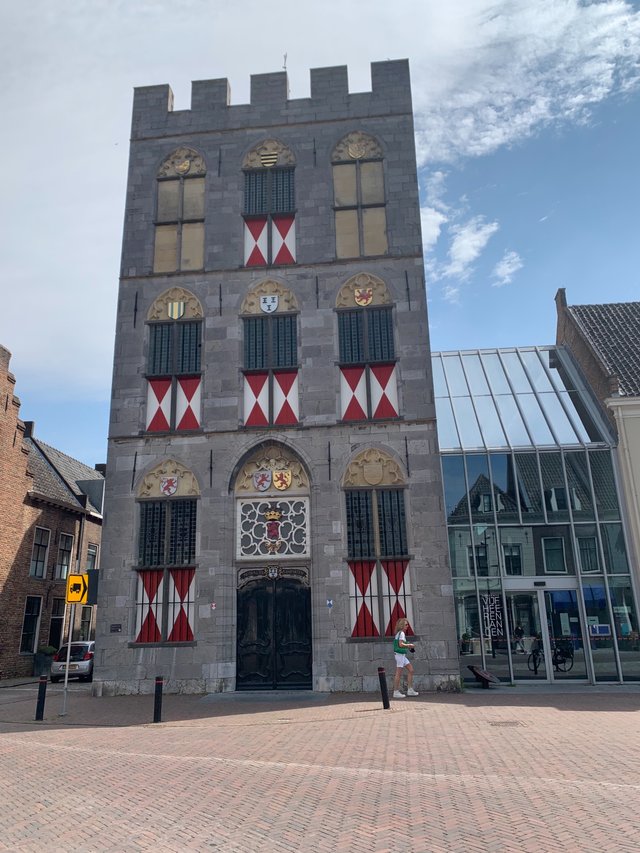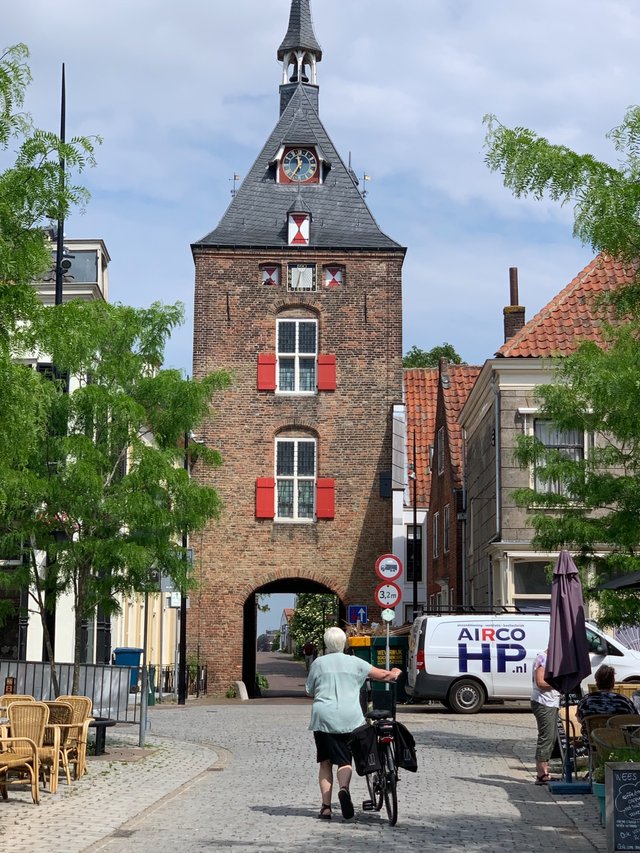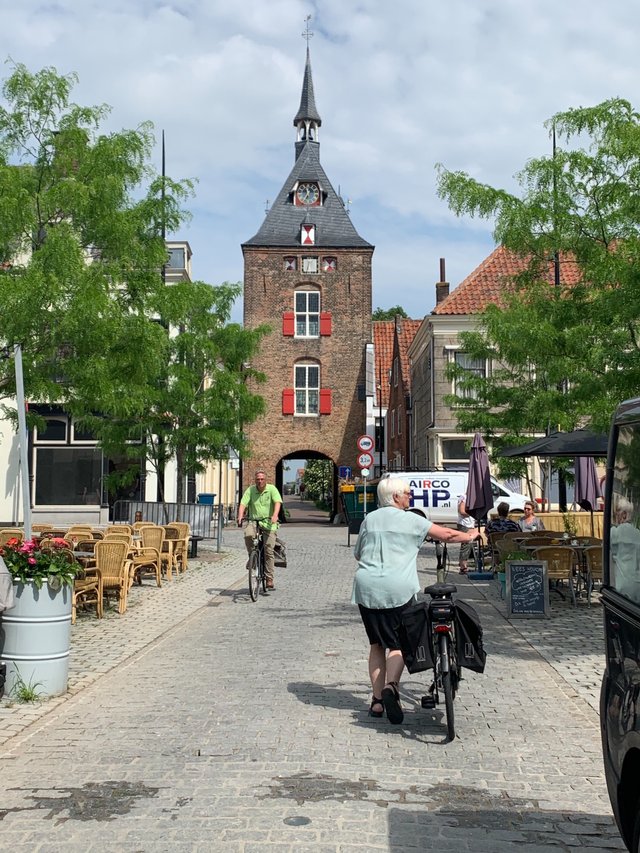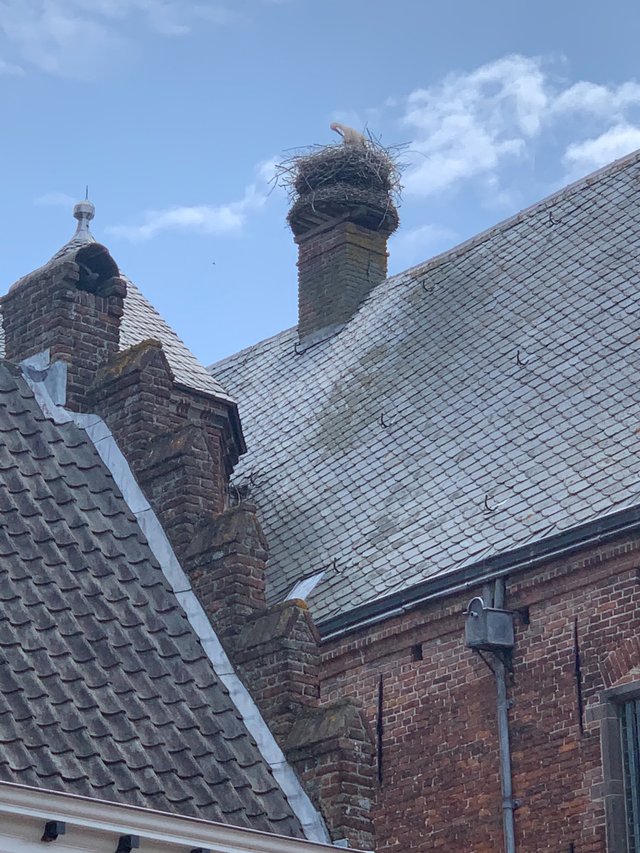 On top of the building there I a nest of storks with babies. The video showed the footage from above with a webcam.
The pictures are made love by me !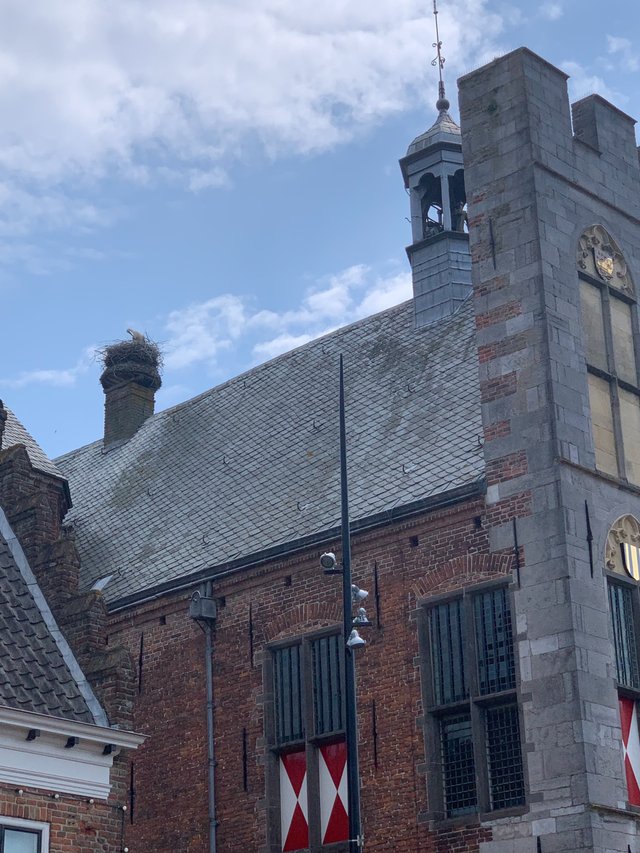 A great place to build your stork nest on !
We Ofcourse walked a lot and talked a lot but we also took time to have lucnch.
We had so many things we wanted to do but when you are 20 weeks pregnant like my dearest and its 27 degrees celcius a chair and umbrella are very much welcomed.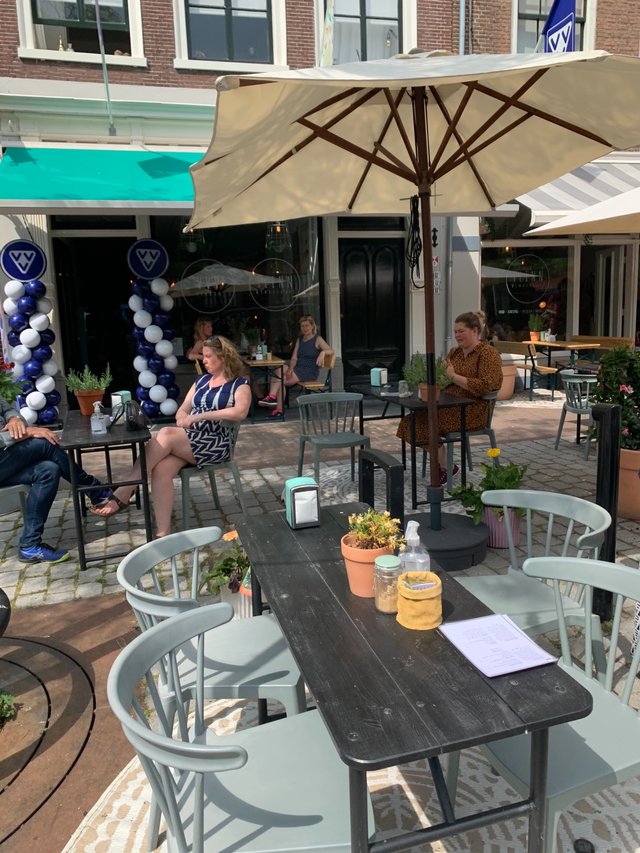 A vegan place called FLINN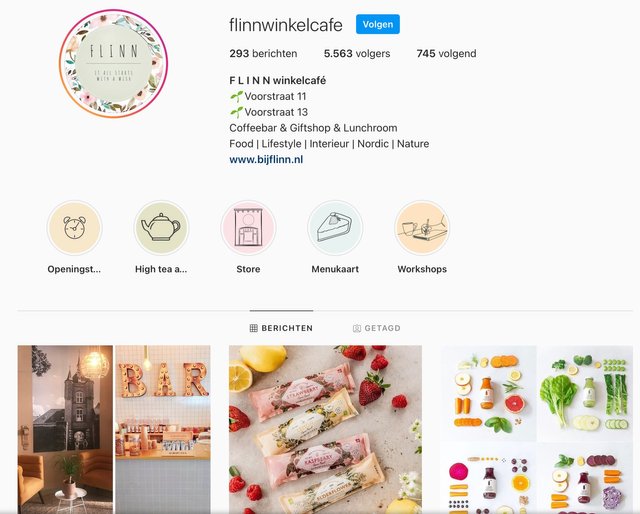 FLINN on Instagram , as you can see a lob]belly place to have sisters lunch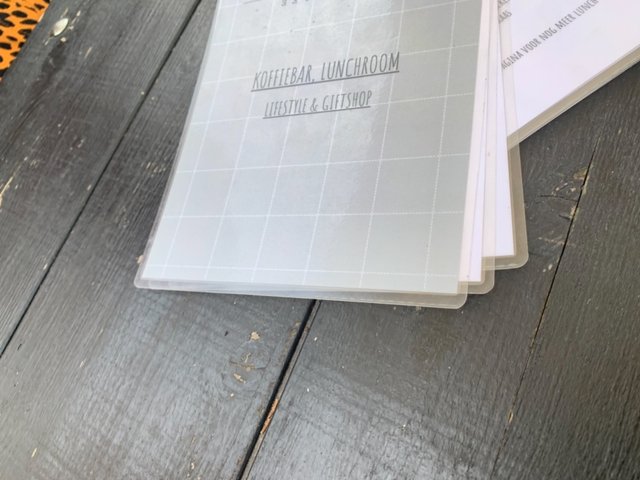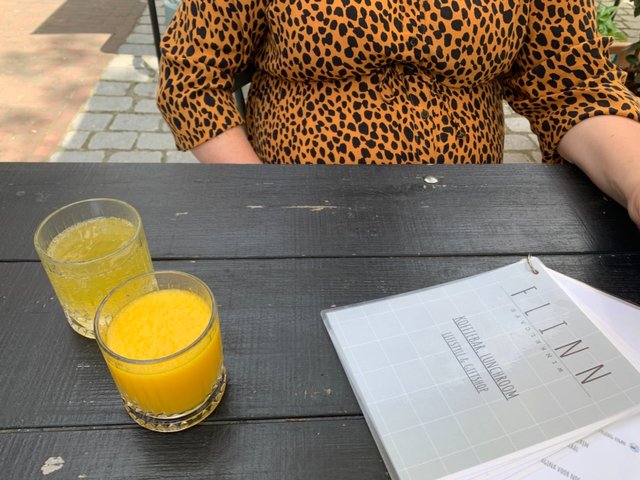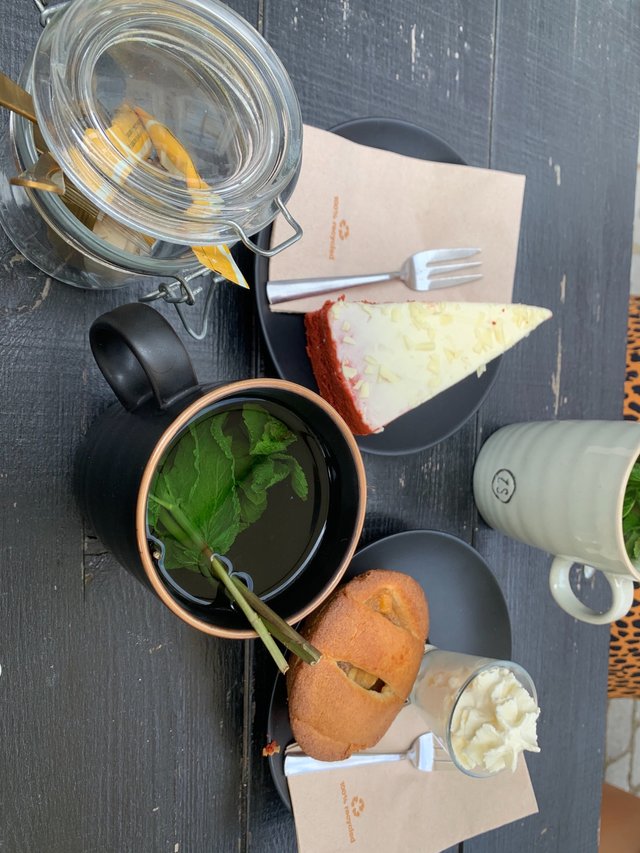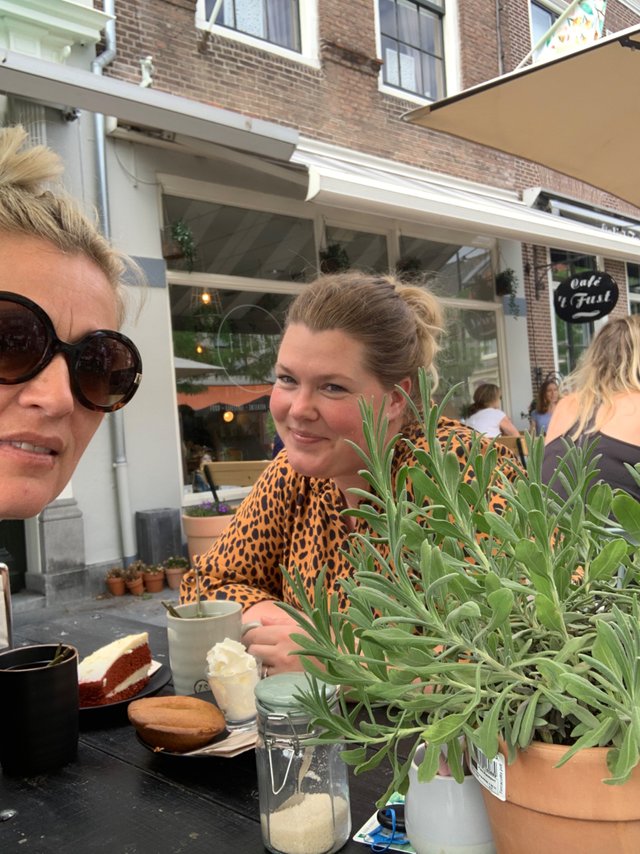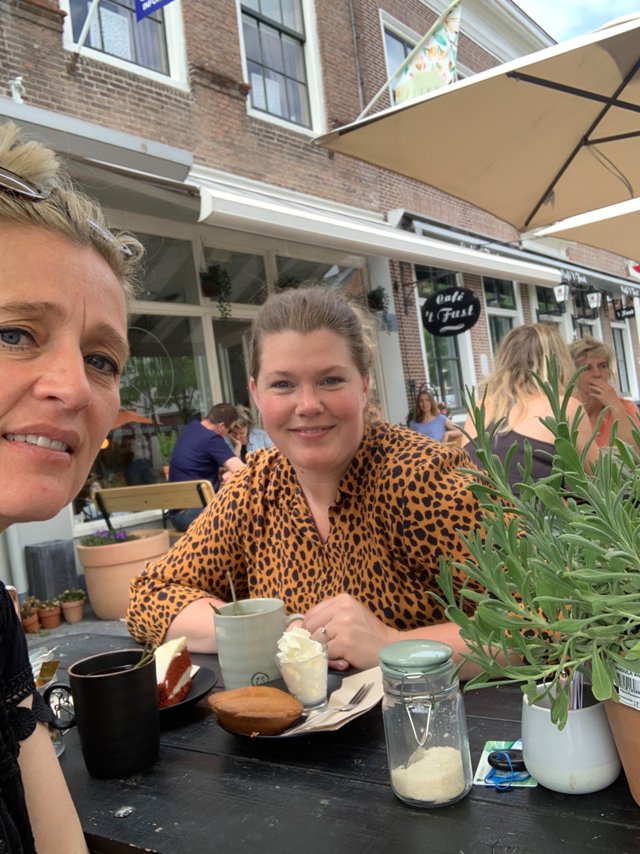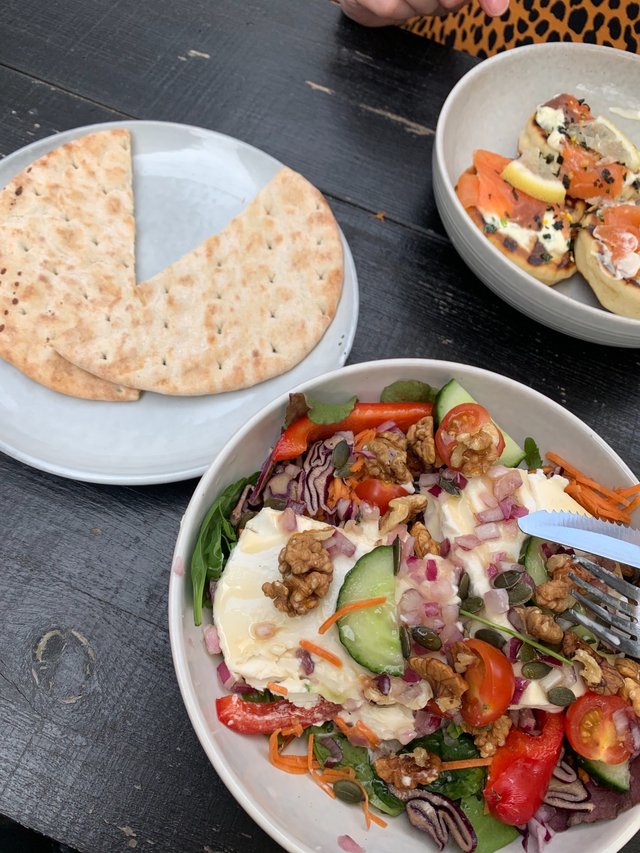 I had a salad with fresh goat cheese from the farmer next to the city wall, who has sheep that trim the surroundings. And mint tea. We also had grease made apple pie and nut bread.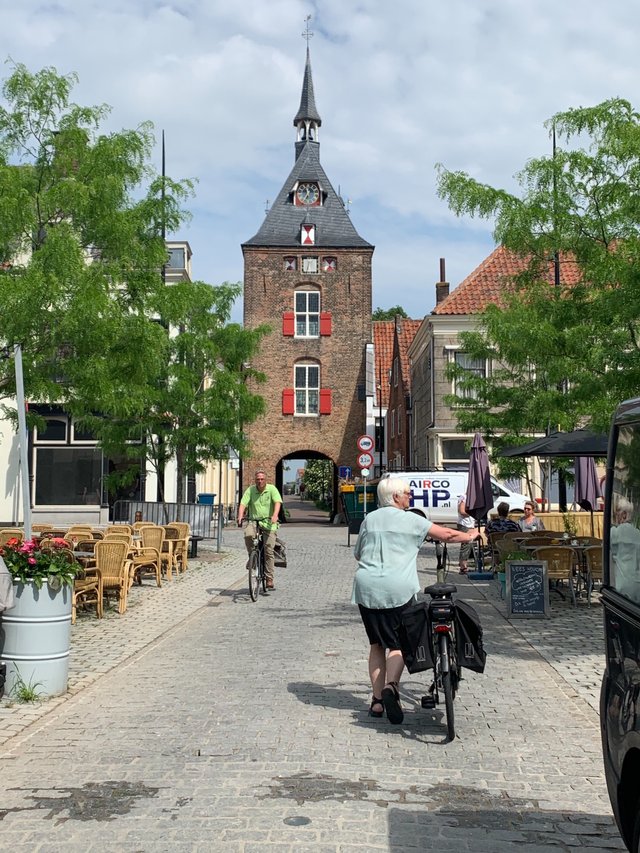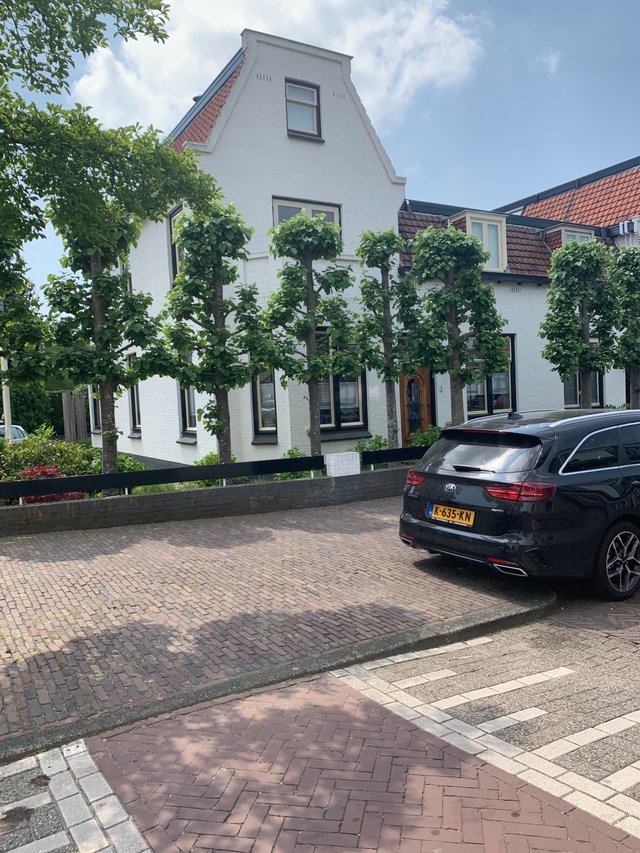 This was a great day and when you are in the neighbourhood please visit this town. I hope you had a great day aswell and a good weekend ahead.

When I visit a town I always do a holland promotion blog on #travelfeed and #Hive 
Thanks for stopping by, its appreciated and remember focus on being creative instead of being bee-zy.
Remember we are only one comment away from eachother.
Consistent Actions Create Consistent Results.
Not everyone is a blogger but everyone has something great to offer. 
Lover of Life and L❤️ve in General -@brittandjosie
I am a proud member off the #theTerminal # lifestylelounge #ladiesofhive.
Co founder for @theterminal, @heyhaveyamet and @steem-aide
(c) All images and photographs, unless otherwise specified, are created and owned by me. @brittandjosie originals. Sources used : Pixabay and Pexels and with others its mentioned in my blog. I only use a canon camera and my iPhone.
I would like to thank you for reading my blog, feel free to leave me any feedback, if not, read you next time.



<center> 5 june 2021</center>
---
View this post on TravelFeed for the best experience.